Is Moving to Albuquerque Worth It?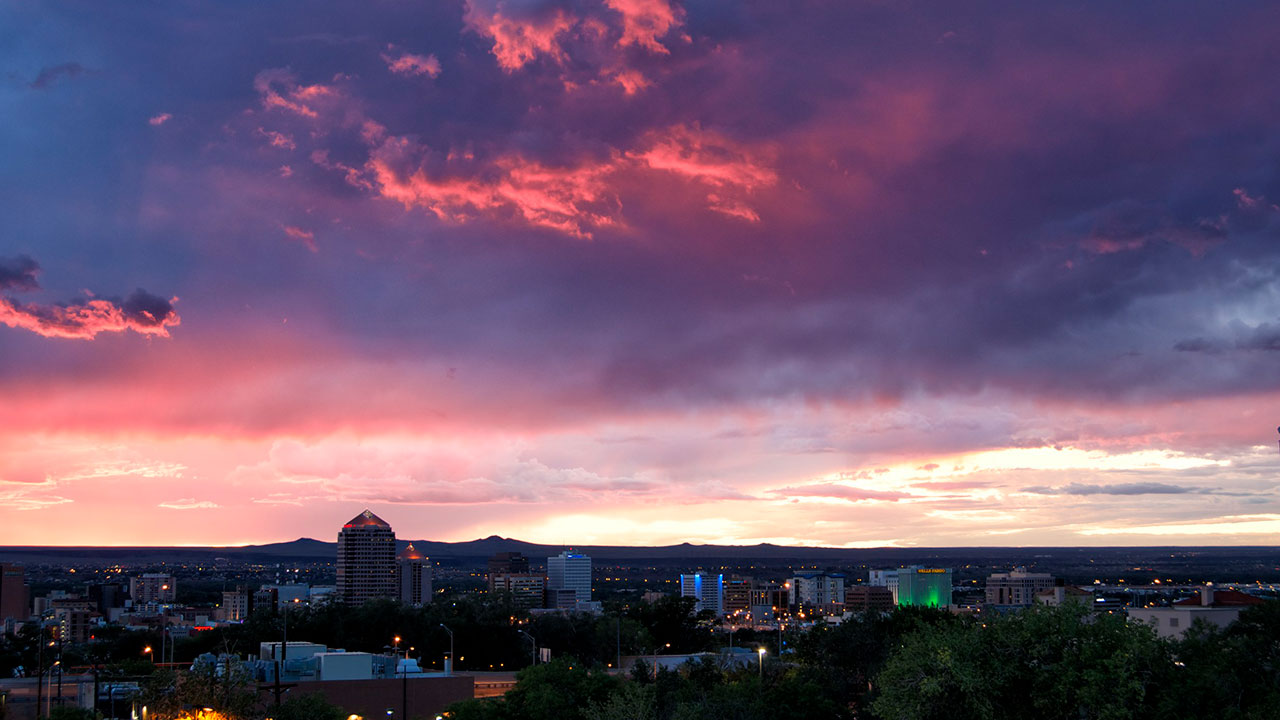 Photo credit: Todd Shoemake
It's known as the nuclear capital of the United States, and its Historic Old Town was founded in 1706 by Spanish settlers.
You can visit the Indian Pueblo Cultural Center, then take a tour of the filming locations for Breaking Bad.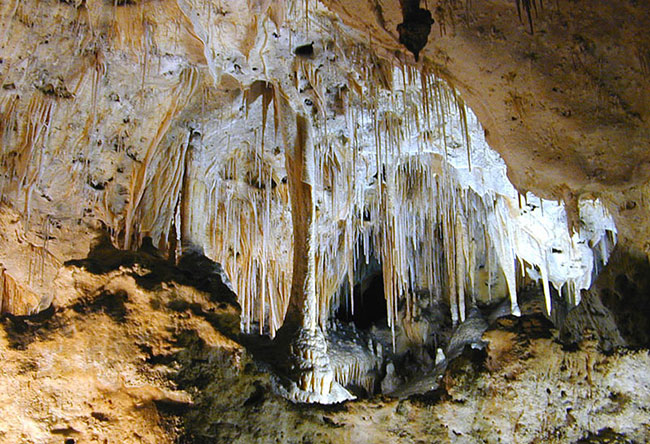 It's home to the University of New Mexico, the Sandia Peak Tramway, and Carlsbad Caverns National Park is within driving distance.
If you're planning a move and want a city that's fit for a Duke, think about living in Albuquerque.
Learn everything you need to know for moving to Albuquerque
In this guide we're going to cover how to:
Quick Burque Snapshot
Albuquerque is the 32nd most populous city in the U.S, with a population of 559,374.
With an average 1 bedroom monthly rent price of $775, Albuquerque is one of the more affordable of the country's largest cities in terms of cost of living. $700-$1,000 would be a sweet spot for your target rent budget.
Albuquerque is divided into 11 distinct neighborhoods. Like in all cities, each neighborhood has its own vibe, character–and of course, rental prices. Check out what each neighborhood has to offer.
And before we really get into things, enjoy this footage of Albuquerque's majestic Balloon Festival.
A few tips for finding the perfect Burque neighborhood
First thing's first: Set a budget. There's no point looking at places you can't afford, so bust out your calculator and figure out a target monthly rent.
Ready? Because things are about to get nuclear. Below you've got a rental hotspot map of the city with some of the neighborhoods above to give you a good idea of where the most expensive areas are.
As you can see, living in Albuquerque means having little variation when it comes to rent prices across the city.
For example:
Very infrequently will you see an apartment listed above $1,100. Most places will be around $700.
Barelas/South Valley can range as low as $500-$600 per month.
In general, the most expensive places are at the center of the city and it gets less expensive the farther you get from the intersection of I-25 and I-40 in the middle of town.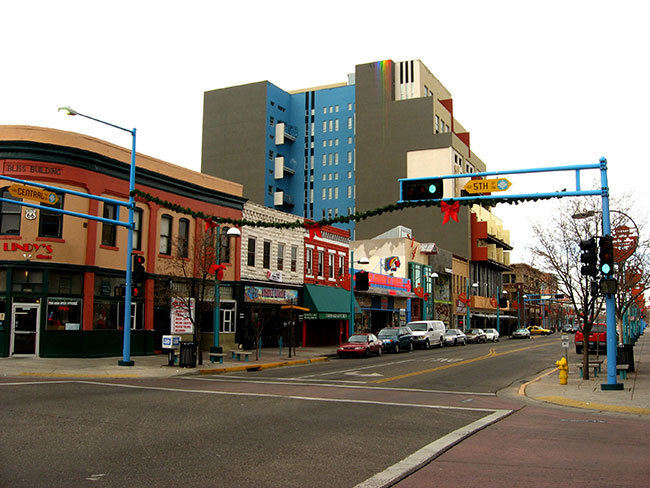 Photo credit: Ken Lund
So let's get this out of the way now: if you're on a tight budget, look to Barelas/South Valley or Rio Rancho. If cost is no object, look to Balloon Fiesta Park, Historic Old Town, Corrales, Sandia Heights, and the North East Side.
Next: consider your commute to work
A close commute will make you happy. A long commute will make you sad. You'll need to figure out how you'll get to work before you sign a lease or a mortgage.
Here's a breakdown of how you'll be getting around the city:
If you want to have a car…
Albuquerque is very accessible by car.
Highway access is good. Interstates 25 and 40 run through the city and cross each other in the middle. I-25 can take you north to Santa Fe and Colorado or south to El-Paso. I-40 can take you west to Arizona or east to Texas. Each is about two hours away by car.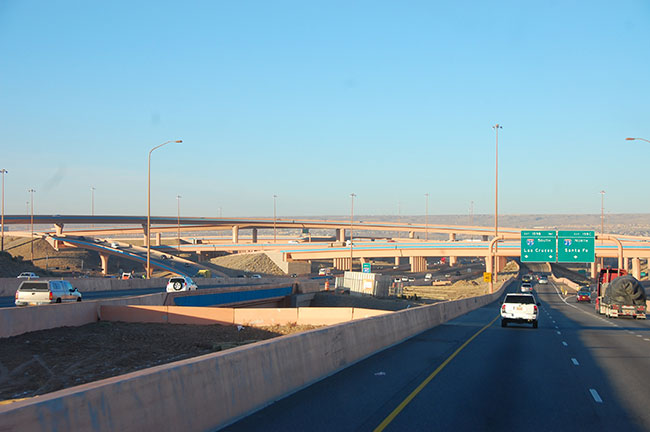 Interstates 25 and 40 meet at what's called the Big-I, where a snowman made of tumbleweed makes an appearance each Christmas! Be careful of this interchange and try to stay away during rush hour if possible.
About the drivers… Statistically, New Mexico drivers were ranked 5th-worst in the country as recently as 2018. Oftentimes, drivers will be going much slower or faster than they should be in the area, and many have the tendency to block people from merging. Still, the caliber of driver you'll find living in Albuquerque is pretty comparable to most major cities.
Parking Albuquerque features some pretty baffling parking lot designs. Many lots contain sharp curves, random stop signs, and one-ways, and can feel like driving through a maze.
The public transportation system is serviceable…
Albuquerque's city bus lines are extensive. The busses are a good choice if you aren't traveling far, such as along Central Ave to downtown, or west to Old Town at Central and the Rio Grande.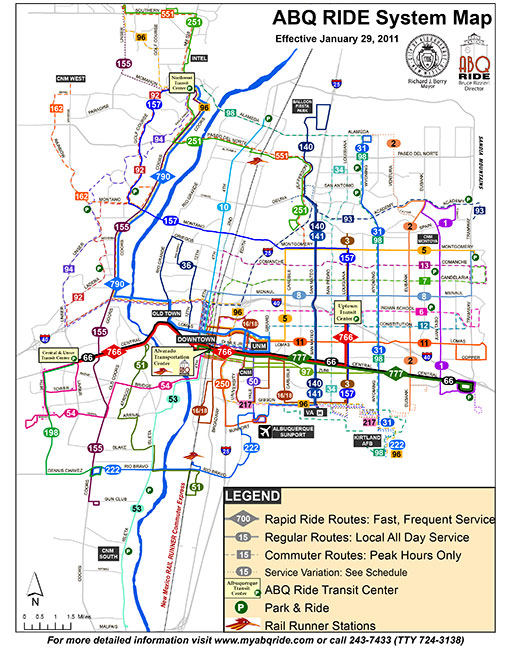 The Alvarado Transportation Center, is the downtown hub for many city buses. Adjacent to the Amtrak station, it serves as the departure/arrival point in Albuquerque for interstate bus lines, such as Greyhound.
Most places in Albuquerque are within half a mile of a bus stop, and the vast majority are even closer than that. They run frequently and are inexpensive. Buses are handicapped accessible and have bike racks, making travel easy for everyone!
ABQ has a variety of bus pass options suitable for any kind of rider. From 1–3 day passes, to monthly passes up to 12 months, priced differently for students and seniors. Children under 9 ride free.
ABQ Ride Paratransit: Door-to-Door service for "persons residing or visiting in the metro area whose impairment makes it impossible to ride the fixed route service."
Bottom line: with a score of 30, the public transportation system isn't great, but it'll get you around. It can get you almost anywhere inside the city within an hour.
If you're not planning on having a car, you'd better get used to taking the bus!
Why take the bus when you can walk or bike?

Albuquerque isn't super walkable either–at least compared to the big cities on the east coast. With a walk score of 42, it's better to walk than it is to take public transportation. As with most cities like this, the downtown areas are more walkable than the outlying areas.

Below is a walk score map, similar to the rent price heat map we talked about above. The greener the better. If you don't like walking, stay away from the yellow zones when looking for neighborhoods to live in. Good thing for you Albuquerque doesn't have any red zones!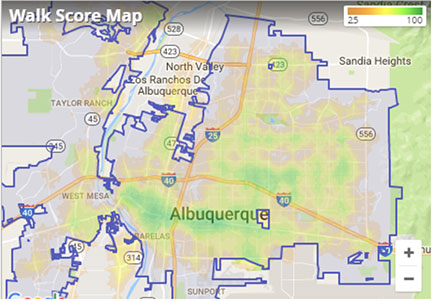 Albuquerque is also a great city for commuting by bicycle. With a score of 62, biking has the highest transit rating in the city. They boast over 400 miles of bike lanes and paths, which is a great option for both commuting and recreational biking.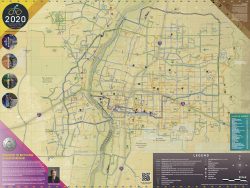 So, is Albuquerque safe?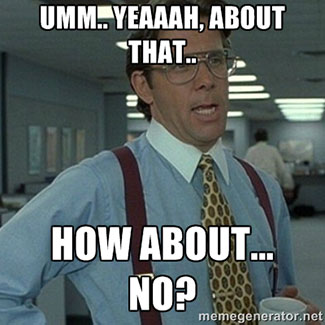 Albuquerque scores a 1 on the crime index. For reference, 100 is the best.
While these are high crime rates per capita, it's really not all that different from that of most major metropolitan areas. The violent crime rate is fairly high, but as long as you're safe, sensible, and don't go looking for trouble, you won't have much to worry about.
Generally, the Downtown area tends to be fine during the day, but it can get a bit sketchy at night. This isn't a problem unique to Albuquerque, but it's definitely something to keep in mind
Nob Hill tends to be a lot safer, particularly at night and still features plenty of interesting things to do and a more mature, less rowdy crowd.
Here's a crime hotspot map. The lighter the color, the safer the area.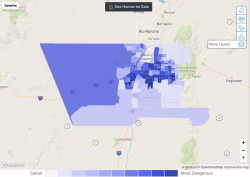 Downtown Albuquerque can be dodgy, as with most downtown areas–but the Barelas/South Valley area is pretty good.
Which Burque neighborhood is best for me?
Everyone wants to be near people who are at similar points to them, but it can be difficult to know where those people are. Fortunately, Esri.com has a fantastic tool that shows you the leading demographics related to any zip code.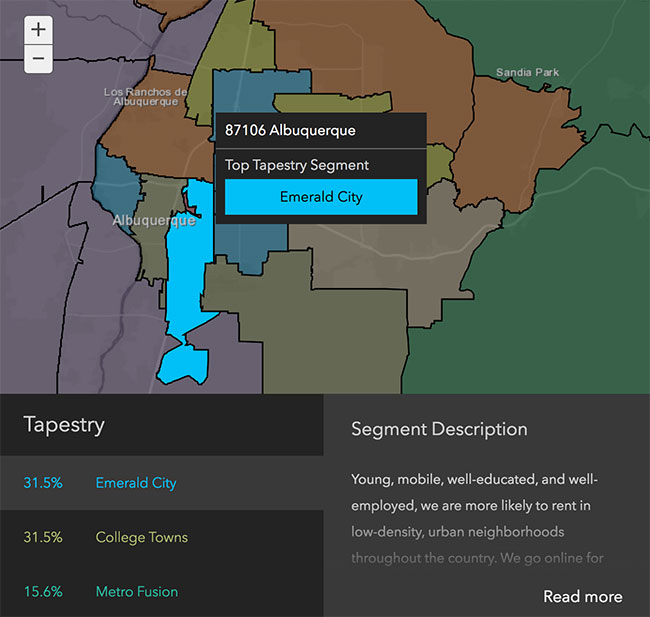 So, let's say you want to know what kind of people live in Nob Hill (87106), you just throw in the zip and Esri spits out the three leading demographic groups. Pretty cool, right?

How to find your perfect Albuquerque apartment
Now that we've narrowed down the perfect neighborhood, it's time to find a place to live in. Here's the deal…
Must-haves:
Good news! Albuquerque has some pretty mild weather, but temperatures fluctuate pretty rapidly between day and night during the summer and winter months. Because of this, it'd be good to get an apartment with heating and air conditioning. Winters are brief, averaging 36 degrees. The coldest it gets may be a low of 10 degrees. New Mexican summers are tolerable because of the low humidity, with highs rarely reaching the high 90s.

Laundromats aren't hard to come by, but if you're planning on going without a car, a washer/dryer is a must have. You don't want to be walking around the neighborhood carrying dirty clothes.
If you're moving to Albuquerque for a brief stay, there's a decent selection of short-term furnished rentals if you're just looking to be in the city for a few months.
You'll also want to consider things like the average internet cost for the area when looking for a place to live.
A few more moving resources:
If you're looking to hire a moving company to help you move to Albuquerque, we created a list of the best interstate movers.
Or, if movers are out of your budget be sure to check out our list of best moving pod companies. They'll be cheaper but still allow you to avoid some of the hassles of moving.
Lastly, if you need to ship a car be sure to have a look at our list of best car shipping companies.
Where to look
Here are some good websites to find apartments. Use the sort functionality to narrow down your desired number of bedrooms, budget, etc. It might surprise you, but Craigslist is a very useful site for finding apartments (especially places with owners/landlords desperate to rent out).
Note: This DOES NOT mean you should trust Craigslist implicitly. Here's their own guide on how to recognize potential scammers.
New Mexico Rental Law
Here are some links to things you should know before moving so that a landlord can't hoodwink you.

Photo credit: Mike Tungate
Albuquerque's Rental Market
Albuquerque's rental market is just about as competitive as it is throughout the country.
Average rent in Albuquerque increased by 8% from 2020 to 2021. Albuquerque's vacancy rate is 7.26%, compared to 5.97% for the nation as a whole.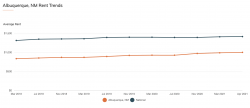 In other words, rent in Albuquerque isn't going down anytime soon–but Albuquerque's rental market isn't too different from that of the national average, so at least there won't be any surprises.
Planning the move
There's also a couple of things to keep in mind with time management when finding an apartment.
Leases usually begin on the first day of the month, so you should start looking two weeks before the start of the month you want to move in at the very latest.
As we've already talked about, the weather in Albuquerque is extremely temperate, so that shouldn't be a factor in planning your move there. A move to Albuquerque in the winter will probably be just as manageable as it will be in the summer, of course depending on where you're coming from.
What you'll need in order to rent
Most landlords will require the first month, last month, and security deposit (equal to one month's rent).
But remember! In Albuquerque and in all of New Mexico, there is technically no limit on how much a landlord may charge for the deposit.
Finding a house near Albuquerque
Just in case city life is too much fun for you.
The nicest suburb of Albuquerque is Cedar Crest. It's about a half hour drive to Albuquerque, right down I-40 from downtown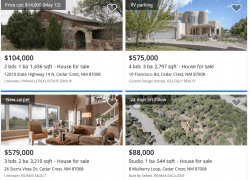 You can look for homes in Cedar Crest here.
How to get all your stuff moved
If you want to get an idea of the cost of different moving services, check out our moving cost calculator.
You also may want to have a glance at our moving out of state guide for more info and tips to consider when making a long-distance move.
If you're moving locally, you can find great local Albuquerque movers with reviews here.
The roads in Albuquerque are nice and wide, so parking a truck or moving container on the street shouldn't be a problem. It's not 100% clear whether the city requires a permit or not to leave a moving container on the street overnight.
Your best bet is to contact the city ahead of time and make sure no permit is required. If you're going to be blocking the street it's likely a permit will be required.
Everything you need to do post-move
The varied, but standard nightlife of the ABQ
Albuquerque has a small but diverse nightlife spanning Country-and-Western rowdiness to southwestern cultural cuisines. It's no New York, but there's a reason why Burque resides in the Land of Enchantment.
Highly rated for their craft cocktails and happy hour, Founders Speakeasy has a hint of exclusivity with a laid-back approach. Located in downtown Albuquerque beneath El Rey Liquors, you'll find a selection of nearly 150 spirits to accompany its seasonal cocktails. Additionally, the bar serves wine and beer, but you'll need to know the weekly password–found on their Facebook page–to get the "in".

If you're looking for where the party's at, look no further. Located just off of Route 66, Sister has just about everything you'll need for a great night. Serving local cuisine, craft brews, and cocktails alongside classic arcade games and live music, this spot is sure to please a wide variety of interests.

If you're into beer tasting and brewing, Marble Brewery is a production brewery with an on-site tasting room and outdoor beer garden located in downtown Albuquerque. It offers a lineup of seven house beers and a variety of seasonal styles in draft and bottle. The attached pub has 10 beers on tap and a 40-foot long bar that looks into the brewery.
Albuquerque has also seen a recent boom in craft brewery openings, so beer fans will have plenty of options.
Finding things to do in the ABQ
Albuquerque is a city bursting with food, culture, art, and nature.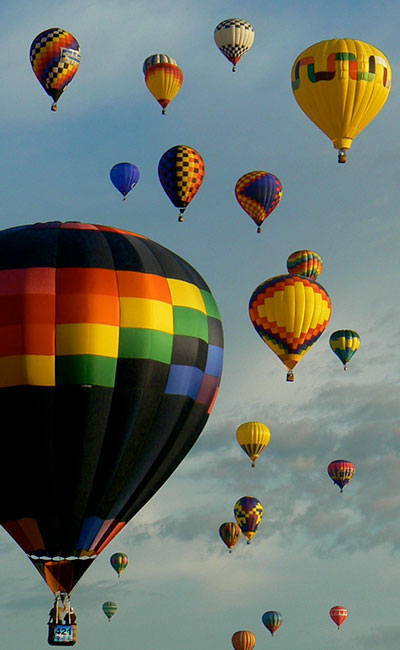 Camping: Mountaineer Ranger district is a great nearby choice to explore the great outdoors, along with New Mexico's Gila Cliff Dwellings National Monument and Jemez Springs. These spots all provide great options for a serene weekend spent enjoying outdoor activities like kayaking, hiking, and taking in the scenic Sandia Mountains.
Albuquerque International Balloon Fiesta: The Albuquerque International Balloon Fiesta is a yearly festival of hot air balloons that takes place every year during early October. The festival is a nine-day event, and has over 500 balloons each year, making it the largest balloon festival in the world.
If you're worried about making friends when moving to Albuquerque, there are always ways to meet new people.
One great way is to use meetup.com.

The /r/Albuquerque page on Reddit is also a great place to search for upcoming events and find lesser known tidbits and activities.
Well, that's all of it. Let us know if we missed something in the comments!
Not what you were looking for?
Check out other categories that can help you find the information you need!