Georgia is Just Peachy: The moveBuddha 2021-2022 Georgia Migration Report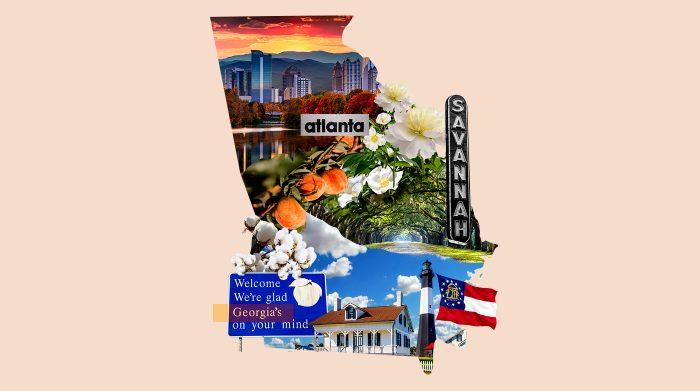 Big takeaways
Since 2020, Georgia has maintained its status as a state attracting new moves in from other states. The latest 2022 data shows that for every 123 moves into the state there are only 100 out.
In 2022, the top states fueling moves into Georgia — California, Florida, New York, and Texas — collectively account for roughly a third of inflow into Georgia.
When in #1 Rome, GA: This is the top city in the state for inflow in 2022. The moveBuddha data shows Rome has 274 moves in for every 100 moves out.
Other popular cities to move to include #2 McRae-Helena (242 to 100, and most affordable of the top cities to move to), #3 Gainesville (190 to 100), #4 Saint Marys (187 to 100), and #5 Douglasville (183 to 100).
Meanwhile, Atlanta suburbs Tucker (50 to 100) and Lilburn (52 to 100) are seeing the highest ratios of outflow — both areas are seeing about twice as many moves out as in.
What about Atlanta? Atlanta is ranked #12 in the nation as most popular urban area to move to in 2022. 2022 moves into the city come from Chicago, Seattle, Los Angeles, and New York.
Who is moving to Georgia in 2022?
More people than ever are flowing into Georgia. In fact, according to census data, the overall population jumped roughly a million people from 2010 to 2020, and stands to gain 2 million more newcomers in the next two decades.
But what areas of Georgia are people mostly coming to, and why?
The state has added roughly a million newcomers since 2010, and the trend continues. While the state is growing, so is its diversity, as the Black population now accounts for 33% of the overall demographic.
What other factors are driving this influx into The Peach State? This report draws on extensive moveBuddha data to show where people are flocking to within Georgia and which states they're coming from.
Table of Contents
I. Moving to Georgia: Statewide trends from the last decade and into 2022
II. 2022 Forecast: Which Georgia cities are surging in popularity and which are losing residents?
III. Real Insights: We asked, why move to Georgia?
IV. Sources and Methodology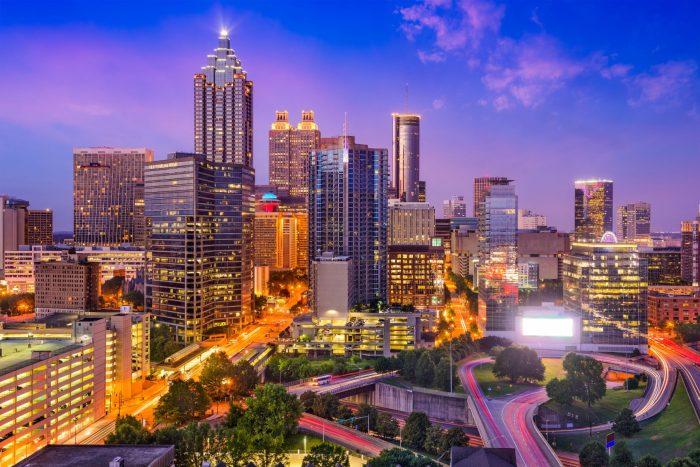 I. Inflow into Georgia
Many people have had Georgia on their mind in the past few years, with an influx of newcomers beginning in 2020.
According to moveBuddha data, moving to the state of Georgia has maintained an attractive option from 2020 through to 2022.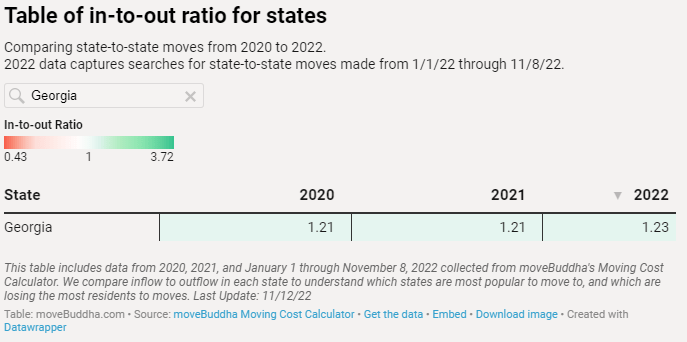 And, as evidence of new movers headed in, Census data shows that The Peach State saw population growth of 0.8% from April 2020 to July 2021, concentrated more in some areas than others.
Why Are People Moving to Georgia?
So, what is fuelling inflow to Georgia? So many things. From jobs to affordability, and weather to reasonable taxes, the list of motivators for moves into the state is a long one.
Here's a more detailed look at why people are flocking to Georgia:
Affordable real estate: Residences in Georgia are affordable compared to other states. Yes, home values in the state have grown 19.4% up to $323,935 from a year ago (Zillow Home Values Index), even still the state's average homes still fall under the national average.
Investment opportunity: Some of Georgia's rural communities have been touted as top places for investment in 2022. One of them is the tiny town of Alma (population 3,400) that raked in more than $30 million in business investments over eight years, along with the even smaller Blairsville (population 725) with $1.6 million in investments during the same time frame. Along with these investments come job opportunities: in Alma, a commitment from manufacturer Inflex stands to create 100 positions.
Expanding career opportunities: The tech sector is growing in Georgia, bringing with it many job opportunities. Big tech companies including Instacart, Carvana, and Honeywell all announced expansion plans within the state. Apple and Microsoft have also opened offices in Georgia, hoping to tap into the state's diverse talent.
Nature and weather: Georgia has its own Seven Natural Wonders, ranging from the 729-foot Amicalola Falls to the 650-foot Stone Mountain. Savannah is also known for its beautiful Southern live oaks, the official state tree. Plus, while it can get hot the winters are mild, and the summers are more reasonable than not.
Reasonable tax rates: With a 4% state sales tax rate, Georgia charges less tax on purchases compared to its biggest influx states, particularly California (at 7.25%.) Georgia also boasts relatively low state income tax rates, with an effective tax rate of 5.75% (on $70,000 annual earnings.)
Are new moves reshaping the political landscape?
Roughly 35% of Georgia residents said there is at least one political party in the state that represents their interests. Dedicated moveBuddha data shows how Georgia has changed direction with its politics in recent elections.
What was historically a red state is shifting, with some of those moving in from out of state bringing their Democrat support into Georgia's major centers including Savannah. The state elected its first black senator, Democrat Raphael Warnock, in 2021. Georgia has become an important swing state in deciding which party retains control of the House and Senate.
Where are these moves in coming from? moveBuddha data indicates California and New York are bringing their Democrat views into Georgia. However, the state maintains a purple hue thanks to historically Republican Florida and Texas newcomers (ranked #2 and #4 top states moving in).
It's also worth noting the state is becoming more racially diverse in recent years, with the percentage of the white population dipping.
Which States Are Flowing The Most Into Georgia?
Residents from California are flocking to Georgia in the largest numbers according to moveBuddha data, accounting for 12.5% of newcomers. Florida is a close second at 10.5%, followed by New York with 7.1% of moves.
In 2020, Georgia ranked 24th for in-to-out ratio, and according to the latest 2022 data the state climbed up to the number 18th spot for the highest inflow. Over 9,000 searches have been made for moves into Georgia from out of state. And it's not just the state as a whole attracting newcomers, according to moveBuddha's Moving Trends Report, Atlanta is ranked #12 in the nation as most popular urban area to move to in 2022.
Based on the same data, those who live in North Dakota, South Dakota, Alaska, Hawaii and Montana are the least likely to move to Georgia (all representing 0.2% or less of newcomers.)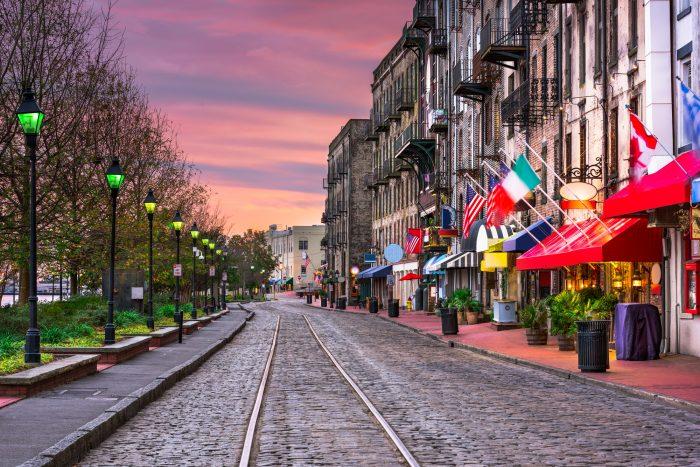 II. 2022 Forecast: Which Georgia cities are the most popular to move to and out of in 2022 according to moveBuddha data?
We looked at more than 280,000 searches from the moveBuddha Moving Calculator and narrowed the list down to 62 cities in the state. (We only list the cities with at least 25 searches for moving into, and a minimum of 25 searches for moving out of.)
Sitting at #1 in the list of cities with the highest in-to-out ratio is Rome (274 to 100), followed by #2 Helena (242 to 100), #3 Gainesville (190 to 100), and #4 Saint Marys (187 to 100).
Of the 62 cities ranked, 36 cities saw more people coming in than out.
The cities that had the lowest ratios (more people leaving than newcomers) are Tucker (50 to 100), Lilbum (52 to 100), and Smyrna (64 to 100.)
Moving To The Country?
Many of the 36 cities that are seeing more inflow have something in common – they are less populated than Georgia's major cities.
#1 Rome has a population of 37,746 according to July 2021 census data. Other areas seeing the biggest inflow are not far from the Atlanta orb, such as #5 Douglasville (183 to 100 in-to-out ratio) with an even smaller population at 35,561. #6 Hampton has a tiny population of 8,346, lending to its small-town feel just an hour from Atlanta's city center.
Another factor that is likely driving the moves is home affordability. In #2 Helena, for example, you can buy a 3-bedroom home for around $80,000. This is in stark contrast to less popular cities such as #56 Dacula with an average $450,867 home according to the Zillow Home Value Index.
Suburban growth is key
This is not to say that the major centers in Georgia are not becoming more popular. However, many newcomers are choosing the outskirts of major cities, just beyond the metropolitan areas.
According to moveBuddha's 2022 data, the northeast region just outside of Atlanta is attracting the attention major attention from movers. Cities like Winder, Cumming, Hoschton, Suwanee, Braselton, Flowery Branch, Alpharetta, Duluth, and Loganville are all attracting higher proportions of moves in than Atlanta.
Atlanta (population near 500,000) is still seeing significant growth. The data shows that for every 120 moves into the city there are only 100 out. Digging deeper into moveBuddha data, the biggest influx into Georgia's capitol is from Chicago, Seattle, Los Angeles, and New York.
Other major urban centers are also growing. Savannah (population 147,088 as of July 2021) ranks #8 on the in-to-out ratio list. Census data also reveals that the Savannah-Hinesville-Statesboro combined statistical area (CSA) ranked #13 for the greatest increase in net migration of all CSAs in the nation from 2019/2020 to 2020/2021.
One of Georgia's biggest cities, Augusta (population 201,196 in 2021) is seeing smaller growth at #28 on the list. The city has 114 people moving in compared to 100 moving out of the city limits. Interestingly, home values in Augusta are indexed at $177,812, placing it among the most affordable among larger centers in the Peach state.
Top 5 Cities to Move to in Georgia:
#1 Rome, GA
CBSA: Rome, GA
Census Population (2021): 37,746
October Home Value: $206,971
Median Rent: $752
Median Income: $38,987
Median Age: 37.8
College Education or Higher: 25.6%
Unemployment Rate: 6.9%
The area is nestled in a scenic area among the Appalachian mountains, representing a spacious geographic area (32.45 sq. mi) with relatively low density. Its central location makes it easy to access major cities including Atlanta. It is also regarded as a highly-educated population and is home to Berry College, recognized for its academic excellence and beautiful campus. With its natural beauty, ideal location, and learning opportunities, Rome has a lot going for it.
#2 Helena, GA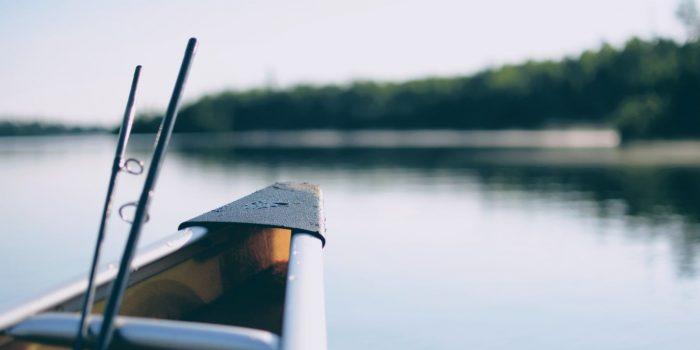 CBSA: McRae-Helena
Census Population (2021): 5,903
Average Home Value: $81,992
Median Rent: $527
Median Income: $27,912
Median Age: 38.5
College Education or Higher: 6.6%
Unemployment Rate: 1.2%
Helena boasts a remarkably low unemployment rate in challenging economic times, below the average rate of 2.9% for the state in October 2022. The peaceful nature of the region makes it an ideal place to retire, with home values that are attainable for lower-income residents. Those traveling to work in McRae-Helena have a slightly shorter commute time (26.7 minutes) than the average in the state. The mix of low joblessness, serenity, and affordable properties is bringing in more people.
#3 Gainesville, GA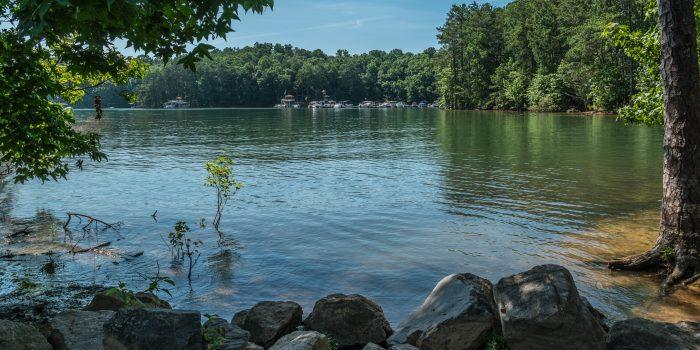 CBSA: Gainesville, GA
Census Population (2021): 43,417
Average Home Value: $367,158
Median Rent: $958
Median Income: $53,662
Median Age: 32.6
College Education or Higher: 25.2%
Unemployment Rate: 3.4%
Gainesville is literally making gains, currently ranking #3 on the in-to-out ratio list. It has a relatively young population, which is a draw for those looking for nightlife including at its University of North Georgia campus. The local median income puts it above major counties including Richmond and Bibb. With its well-paying jobs and its appeal for students, it's no wonder it ranks high as a domestic destination to move to.
#4 Saint Marys, GA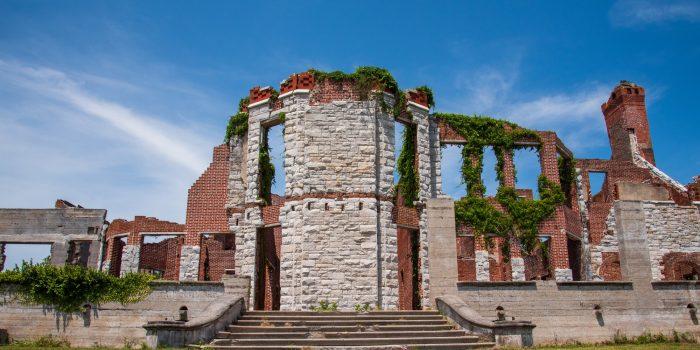 CBSA: St. Marys, GA
Census Population (2021): 18,521
Average Home Value: $275,993
Median Rent: $1,012
Median Income: $66,033
Median Age: 35.7
College Education or Higher: 25.5%
Unemployment Rate: 8.4%
Saint Marys has a scenic location along the St. Mary's river, making it a popular retirement community. It is also one of the oldest counties in the state, with its history dating back to the 1700's. Its location and beauty, along with a relatively high median income, make it ideal as a place for newcomers.
#5 Douglasville, GA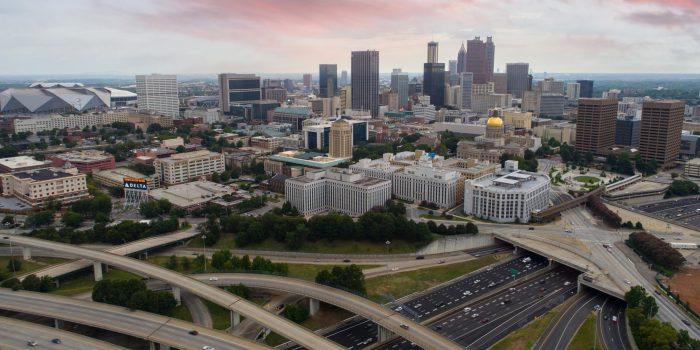 CBSA: Atlanta-Sandy Springs-Alpharetta, GA
Census Population (2021): 35,561
Average Home Value: $327,278
Median Rent: $1,141
Median Income: $63,858
Median Age: 36.7
College Education or Higher: 36.6%
Unemployment Rate: 8.1%
Douglasville is a growing area that maintains the feel of the suburbs, without being closely packed like nearby Atlanta. The cost of living in the area is lower than many other cities in the state, as well as the country's average. People are coming to Douglasville for its blend of affordability, high incomes, and city amenities without being in the heart of a bustling metropolis.
Going With the Outflow
Tucker, Georgia
Census Population (2021): 36,855
Average Home Value: $388,479
Median Rent: $1,132
Median Income: $74,069
Median Age: 45
College Education or Higher: 49.9%
Unemployment Rate: 5%
Tucker is seeing the biggest outflow on the list with twice as many looking to move out than in (50 to 100 in-to-out ratio). More expensive homes may provide a clue as to why people are leaving in favor of other Georgia cities. House values have shot up 39.1% from 2020 to 2022 and in the decade before that home values doubled (+51% between 2010 to 2020) according to Zillow data
III. Stories from locals - Why did you move to Georgia?
To learn a bit more about moving to Georgia, we reached out to people who've either lived in the state or currently live there.
Here's what they had to say:
Quality of life, slow-paced and peaceful:
We moved to Blackshear, Georgia because it is definitely the country. It is quiet with no hustle and bustle. Another reason is it is South Georgia, so still very close to Florida for driving excursions and easy access to family and friends with a 2-hour drive. Making this move for most people I feel is the key to their health, mind, body, and spirit. Especially as you age, you find you want a more simple life without all the noise. — Lisamarie Monaco, moved from St. Augustine/Jacksonville, FL to Blackshear, GA.
A Kiplinger's feature led these New Yorkers to more affordable and liberal Athens, GA:
I actually hadn't lived in ANY other state than NY, NYC specifically, and my husband was ready to retire in 2015… We happened across an issue of Kiplinger's and it had the cover story of Ten Top College Towns You Can Retire To. One was Athens, GA… We saw the average house price (in 2015) was $137K and we were sold on it… We bought 3 acres in the woods for $174K (now doubled at Zestimate $355K, still lower than other places in America). We had a HUGE adjustment period from living in the city to living in the middle of the woods… But Athens is a liberal town and everything is 10 minutes away. I DID have to learn to drive, which took forever because I was over 50 and it was completely alien to me. I did get a driver's license in 2017. But I'll still take Uber when I can :)
Athens isn't really a "Southern town," about half the people here seem to be from somewhere else. My next door neighbors are Canadian. I have neighbors across the street that are Korean. People have a lot of ideas about the South which just aren't true. — Diane Saarinen, moved from New York City, NY to Athens, GA.
Excellent job opportunities for African Americans, a plethora of cultural activities, and weather:
My husband and my reasoning for moving to Atlanta 32 years ago were: stories of excellent job opportunities for African Americans. Cultural and other activities were second. From Baltimore and Washington DC respectively, I enjoyed cultural activities, museums, live plays, restaurants, etc. Climate was third. After serving over 20 years in the Air Force living in exotic locations as well as such places as Idaho and South Dakota, the cold weather wasn't what we desired. So after [weighing] the pros and cons of where to live, Georgia became my husband's final military move… my dream of someday living and thriving in Georgia became true. — Carol Gee and husband, moved from Baltimore and Washington D.C. to Atlanta, GA.
Georgia is Still on Many Peoples' Minds
More people than ever are attracted to Georgia. Whether it's the affordability, job opportunities, overall quality of life, or otherwise, the state continues to draw in new moves from out of state.
With several big companies setting their sights on the states (and creating jobs), and the cost of living being lower than in other places, it's appealing from a financial standpoint. Georgia is pulling in people from states including California, which has a high cost of living index at 142.2 (compared to 88.8 in Georgia, among the 10 lowest in the country.) The index takes into consideration factors such as housing, groceries, utilities, healthcare costs, and transportation.
Georgia's growth is not expected to be a short-term phenomenon. It is expected to grow by more than 2 million people in the next 20 years, which would rank it #5 in state population size by 2040. Unsurprisingly, Georgia is adding many new homes to accommodate this growth, with Atlanta-Sandy Springs-Alpharetta among the top 5 regions in the country for new builds according to one analysis with 222,208 single family home building permits.
There are still a number of Georgia residents looking to make the move to other states, despite their higher cost of living. While many people from California and New York are coming to The Peach State, these two states are also being eyed as a prime destination for those moving out of Georgia.
However, with its wide-open countryside, suburban/city amenities, and growing diversity, it makes sense that more people are being welcomed into Georgia than ever.
IV. Methodology
This report primarily uses data sourced from moveBuddha's Moving Cost Calculator with supplemental city-specific details from the U.S. Census Bureau. To understand the cost of area homes, we use Zillow's Home Value Index.
moveBuddha proprietary data
This data was collected from January 1, 2022, through November 08, 2022, capturing 354,775 searches across the nation by individuals who were either planning to move or hire a moving company throughout 2022.
More information about our move data and in-to-out ratio equation can be found in our annual Migration Report.
U.S. Census Bureau data
Zillow — Zillow Home Value Index city data
The Zillow Home Value Index or ZHVI provides us with the typical single-family home value within each city at a given period of time.
Not what you were looking for?
Check out other categories that can help you find the information you need!
See All
Hide All