Can you share moving truck space?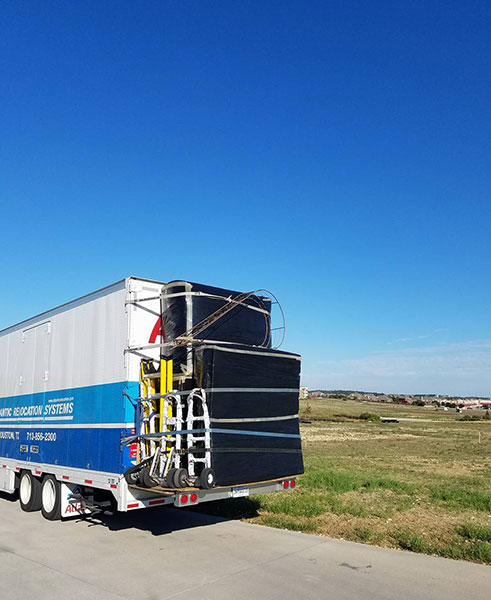 We get this question all the time:
"Can you share moving truck space to get a lower price?"
If you're asking this, it's likely you have a small to medium size move going cross country.
The truth is, long distance moving companies are already planning on taking multiple moves with the truck.
Any interstate mover not sharing truck space or "piggybacking" loads would either have very high prices or go out of business.
So the prices you see from most moving services almost always include any discounts for shared truck space.
There are still a number of ways to make smaller long distance moves affordable.
If you definitely want to hire a moving company, try to find backhaul
"Backhaul" is the moving industry term for a return load and it's a great way to save money.
Let me explain:
When a New York based moving company performs a move out to California, one of their biggest expenses is getting that empty trailer back to New York.
This is where backhaul or backloading comes into play.
Movers are often willing to offer significant discounts to fill up empty truck space on their return trips.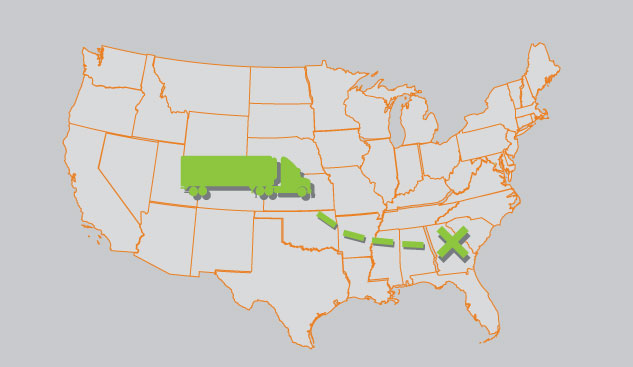 But how do you find backhaul situations?
This is the tricky part.
Many companies claiming to have backhaul rates are actually moving brokers who tend to offer low-ball estimates and work with very low quality moving companies.
We recommend avoiding these guys.
The only moving broker we recommend is Best Interstate Moving & Storage. Consider giving them a call.
The other way to find backhaul is to simply call a lot of reputable moving companies.
Did I mention we have a list of our highest rated long distance moving companies…
You can also be more flexible around your pick-up and delivery dates to increase the chances of another move coming your way.
The wider the dates and the more companies you contact, the better odds you have of finding a cheap backhaul moving rate.
This can seem like trying to find a needle in a haystack and in some ways it is.
That's why it's also worth considering some other options.
There are a number of alternative options to moving companies for interstate moves
First off, if you're just shipping 30-40 boxes read our cheap box shipping guide.
If you're moving boxes and furniture, moving containers are a cost effective alternative to full-service movers. You load, they drive. For a quick idea on pricing check out our post on PODS cost.
You can also compare moving containers to truck rental options. Although, if you have a small move this option is usually not worth the hassle once you factor in gas and hotel costs.
You should also check out our moving cross country guide for additional ideas and ways to save.
Every move is different and there's no obvious solution that is going to be the cheapest for your move.
The best way to make sure you save as much as possible on your move is to compare as many options as possible.
Not what you were looking for?
Check out other categories that can help you find the information you need!