Moving Experience: Danielle's Move with Zippy Shell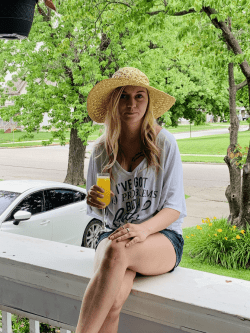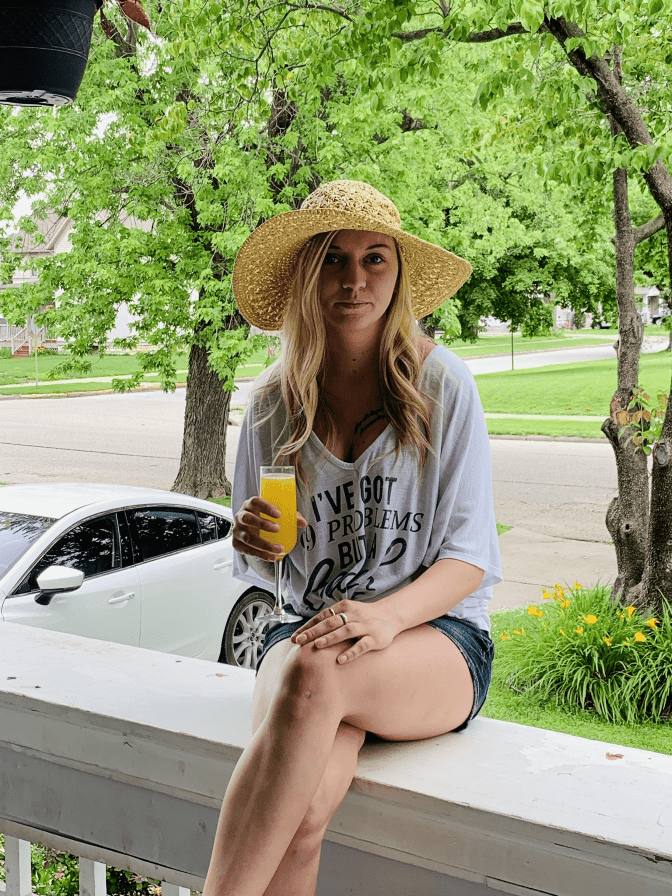 In mid-August of 2022, Danielle and her fiancé moved from Virginia Beach, Virginia, to Tampa, Florida.
Danielle ruled out full-service movers because they were too pricey, but she got quotes from multiple truck rental and moving container companies. In the end, moving containers made the most sense, and Zippy Shell came through with the lowest price and best pre-move customer service.
To take advantage of a $500 relocation stipend and to help anyone planning a move like hers, Danielle participated in our Better Moves Project by documenting her experiences with Zippy Shell.
This post will focus on what Danielle liked about working with Zippy Shell (spoiler alert: she had a positive experience), where improvements could have been made, and what she learned along the way.
Move day takeaways for anyone considering Zippy Shell
89% of users select this mover
Communication: Zippy Shell communicated adequately throughout Danielle's move
Pricing accuracy and transparency: Zippy Shell's quote was right on the money
Timeliness: Zippy Shell delivered Danielle's household goods within the agreed-upon delivery window
Professionalism: Danielle liked Zippy Shell's customer service and attention to detail
Loss and damage: Nothing got lost or damaged on Danielle's move
Would Danielle use Zippy Shell again? Yes, Danielle would consider using Zippy Shell again on a future move
Danielle and her fiancé needed help moving from Virginia to Florida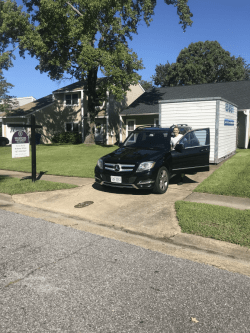 Danielle's fiancé was beginning a bachelor's degree program in Tampa in the spring of 2023. So they had about three months to find a suitable moving company.
Their shipment only consisted of about 25 boxes and standard household items that weighed approximately 2,000 pounds. They also decided to save money by driving their own vehicles and doing the packing, loading, and unloading themselves.
As a natural planner and organizer, Danielle was determined to make their move as painless and affordable as possible. That said, they were moving during the peak summer season when capacity can be tight and service failures are relatively common.
Danielle's move details
| | |
| --- | --- |
| Move date | August 15, 2022 |
| Moved from | Virginia Beach, Virginia |
| Moved to | Tampa, Florida |
| Distance | 813 miles |
| Move size | 3 bedrooms, 2 bathrooms (1,000 square feet) |
| Moving company | Zippy Shell |
| Moving quote | $2,730 for a 15-foot container |
| Actual cost | $2,730 |
Danielle got multiple quotes before choosing Zippy Shell
During her week-long search for the perfect service provider, Danielle gathered information from nearly a dozen websites, including moveBuddha. She used our moving cost calculator to prepare a preliminary budget, but she found our comprehensive moving checklist particularly helpful.
When it was all said and done, she got a handful of quotes from truck rental companies like U-Haul and Penske and top moving container companies like U-Pack, PODS, and Zippy Shell.
As her quotes came in, she booked her move with the cheapest service provider. Then, when she got a less expensive quote, she'd cancel the previous reservation and rebook with the new company. During this tedious process, Zippy Shell came through with the following:
Top-notch customer service
The right container size at the right price
 A quote that included transportation from Virginia to Florida and one month of storage
A payment plan they could live with (half upfront and the remainder when the container was delivered)
Danielle and her fiancé didn't purchase any additional services or insurance, and they prepared by getting organized, looking for a new home in Tampa, and periodically packing boxes.
Moving day went according to plan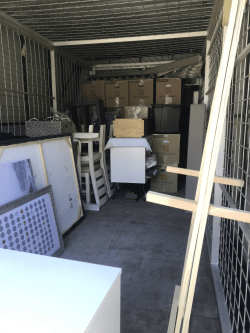 Zippy Shell confirmed Danielle's reservation by email multiple times before the big day. They also called on the morning the container was scheduled to be dropped off to let her know what time to expect it.
The container arrived as planned just before noon on August 12th, after which Danielle, her fiancé, and their helpers began the arduous loading process. Thankfully, they had three full days, so they were able to break the job into small, manageable bits. Once everything was loaded, Danielle called Zippy Shell and scheduled the container to be picked up on the 15th.
Zippy Shell didn't communicate proactively while Danielle's container was in transit, but the company's customer service representatives were pleasant and helpful when she called in for updates.
Delivery was quick and easy
Best for city to city moves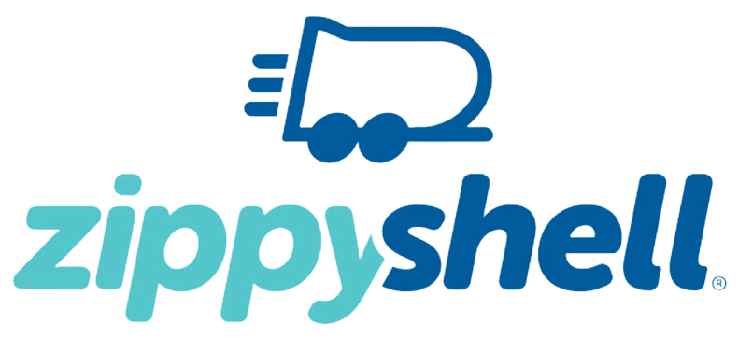 Licensed
Insured
Price
rating
4.2 / 5
Check prices
Check Prices
93% of users select this mover
At A Glance
Available for local and long distance moves
Street legal containers perfect for city parking
Innovative metal cage containers that promote airflow
Expedited and guaranteed delivery options
read our full review
Check prices
Check Prices
93% of users select this mover
Danielle's container arrived in Tampa on September 2nd, well within the delivery window.
The driver called on the morning of the 2nd to let Danielle know what time he'd arrive and to ask where she'd like the container placed to make unloading as easy as possible. According to Danielle, he showed up on schedule, put the container exactly where she wanted it, and was gone in a flash.
Danielle and her fiancé spent the next few days unloading the container at their own pace, and they were thrilled that nothing had been lost or damaged.
The verdict – did Zippy Shell meet or exceed Danielle's expectations?
89% of users select this mover
Here's how Danielle rated Zippy Shell's performance on a scale of 1 to 5:
Communication – 5
Timeliness  – 3
Pricing accuracy and transparency – 5
Overall experience – 4
Danielle gave Zippy Shell top marks for pricing and communication but only a '3' for timeliness. Danielle would have liked her things sooner (who can blame her), but Zippy Shell delivered her container within the agreed-upon window. This is probably why Danielle gave Zippy Shell a solid '4' instead of a '5' for overall experience. Whatever the case, her move was a resounding success by nearly every measure.
Danielle's not sure if perfect moves exist, but hers was pretty close. In fact, her only complaint was that her things didn't arrive at her new home earlier in the delivery window. Nonetheless, Danielle appreciated Zippy Shell's low quote and exceptional customer service and felt like she got a good bang for her buck.
She may have summed it up best when she said, "I'm really happy it's over…lol."
Before signing off, check out these helpful resources:
Not what you were looking for?
Check out other categories that can help you find the information you need!
See All
Hide All