Moving Experience: Greg's Move with Bravo Moving
When it was time to relocate for school and work, Greg and his wife decided to pick up and move to Sacramento, California, from Portland, Oregon in July of 2023.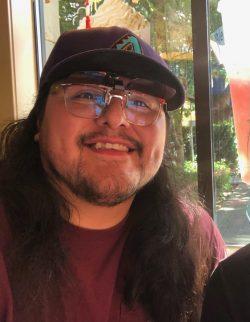 Greg spent two weeks searching for the perfect full-service mover who would save him and his wife the hassle of loading, driving, and unloading. After a thorough search on the moveBuddha site, Greg chose to work with Bravo Moving.
Greg had nothing short of a fairytale experience with Bravo Moving. These folks were communicative, careful with his belongings, and on time. There were a few small hiccups because Greg moved during peak season, but he would use Bravo Moving again in a heartbeat.
89% of users select this mover
In exchange for a $500 moving stipend through the moveBuddha Better Moves Project, Greg shared his honest experience about working with Bravo Moving.
In this post, we'll look at how Greg chose the right company, how he prepped for moving, and his tips for anyone planning a long-distance move.
Move day takeaways for Bravo Moving customers
Communication: Bravo Moving stayed in close contact with Greg via phone call, although he would have preferred to have a single point of contact for questions
Pricing accuracy and transparency: Bravo Moving was transparent with Greg about any changes to his estimate. Ultimately, he paid exactly what Bravo quoted him
Professionalism: Bravo Moving was the pinnacle of professionalism and handled Greg's belongings with care
Timeliness: Bravo Moving showed up within their scheduled windows and moved Greg's belongings within 24 hours — which isn't a small feat when you're driving well over 500 miles
Loss and damage: Bravo Moving carefully wrapped all of Greg's belongings and there wasn't so much as a scratch
Would Greg use Bravo Moving again? Yes, Greg will definitely use Bravo Moving again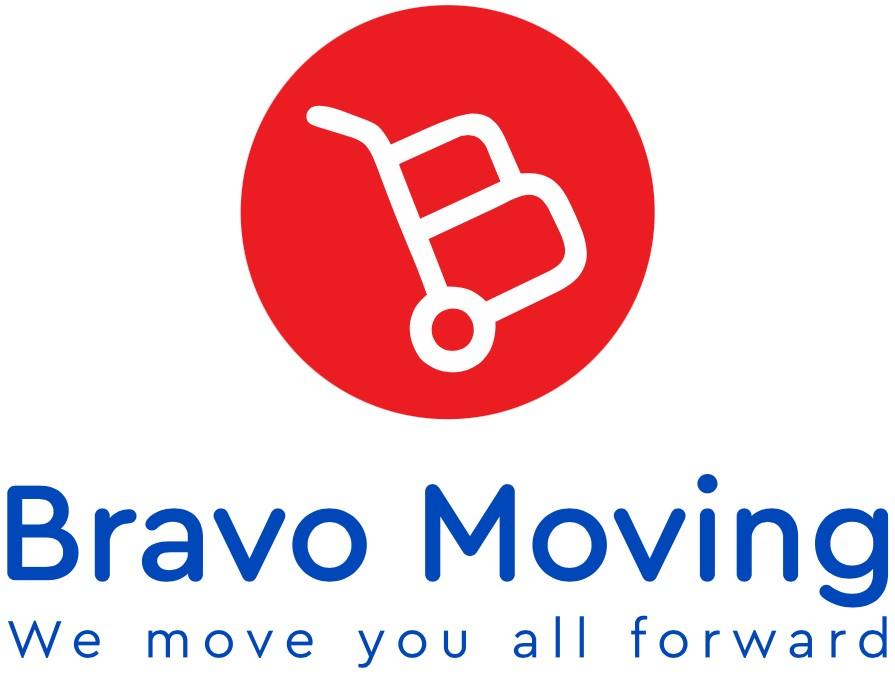 Licensed
Insured
Price
rating
4.1 / 5
Get A Quote
(310) 388-4337
93% of users select this mover
At A Glance
Focus on California moves
Fast, accurate deliveries
Packing and unpacking services available
Handle residential, corporate, and military moves
read our full review
Get A Quote
(310) 388-4337
93% of users select this mover
Greg needed help moving from Portland, Oregon to Sacramento, California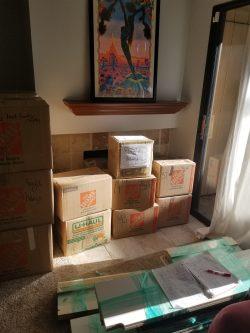 Greg and his wife moved to Portland, Oregon, for just a year and knew they would eventually need to go to Sacramento, California, for work and school.
Greg didn't have a lot of stuff to move: he and his wife needed to move the contents of a one-bedroom apartment (650 square feet).
Greg and his wife are all about communication, though, and he really wanted to find a quality mover who would stay in close communication with him during the move.
More than anything, Greg wanted to find a mover that would stick to their timeline, communicate well, and protect his belongings.
Greg's move at a glance
| | |
| --- | --- |
| Move date | July 24, 2023 |
| Moved from | Portland, Oregon |
| Moved to | Sacramento, California |
| Distance | 584 miles |
| Move size | One-bedroom apartment (650 square feet) |
| Moving company | Bravo Moving |
| Moving quote | $4,400 |
| Actual cost | $4,400 |
Greg got quotes from four full-service moving companies
Greg spent two weeks Googling and checking out local moving companies. He stumbled upon the moveBuddha site, which he says saved him a lot of time.
He just filled out a few forms and started getting quotes in no time. Here's how Greg's quotes stacked up:
| | | |
| --- | --- | --- |
| Company | Estimated volume/weight | Estimated cost |
| Bravo Moving | 700 cubic feet | $4,400 |
| Gentle John's Moving Company | 700 cubic feet | $6,000 |
| 2 Brothers Moving Company | 700 cubic feet | $6,000 |
| American Van Lines | 700 cubic feet | $10,000 |
Greg chose Bravo Moving for their affordability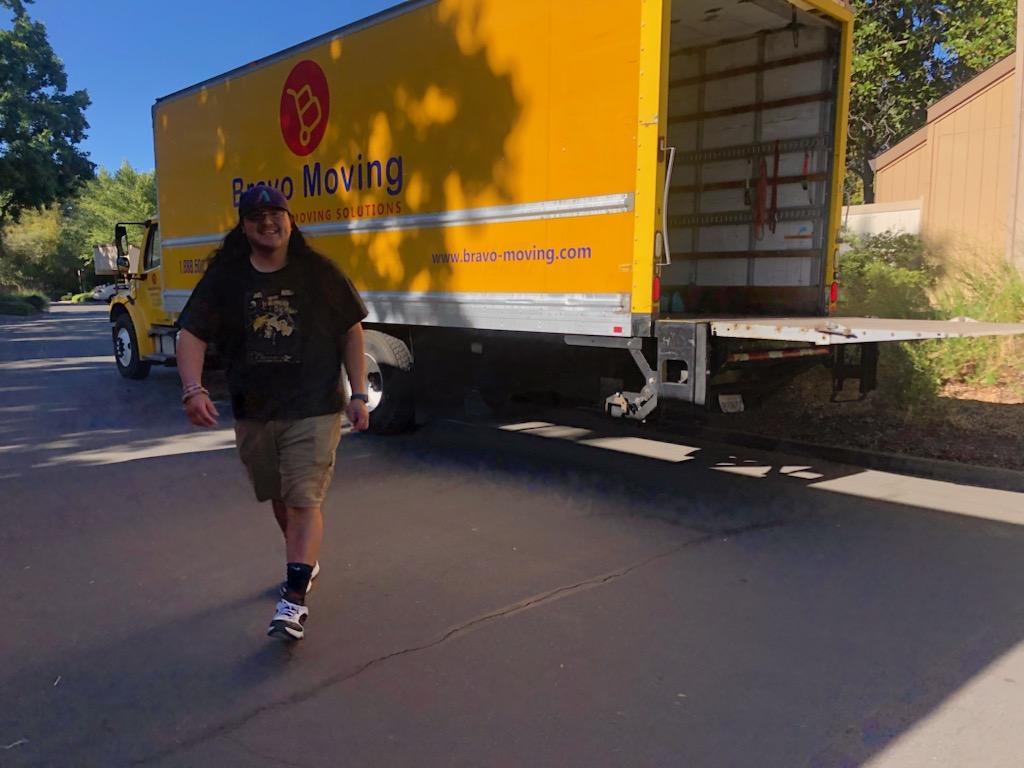 After chatting with a few moving companies, Greg decided Bravo Moving was the best choice. Everyone else quoted him way more for the move, but Bravo Moving's affordable estimate got Greg's attention.
He also appreciated that they called him to gather information before generating a quote. This showed Greg that Bravo Moving cared about being as accurate and thorough as possible.
Greg hired Bravo Moving for:
Long-distance moving
Loading
Unloading
Bravo Moving also included basic liability coverage for all of Greg's belongings, so he didn't feel it was necessary to buy extra insurance.
89% of users select this mover
Moving day was efficient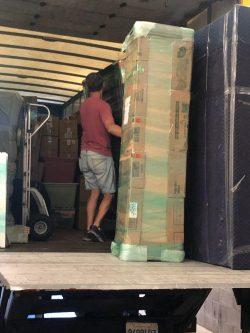 To prepare for the move, Greg started gathering packing supplies. He didn't like how much Home Depot charged for boxes and packing supplies, so he and his wife got creative.
Greg bought used boxes on Facebook Marketplace that were still in good condition. His wife asked a local jewelry store for unwanted bubble wrap, which they were happy to give away for free. This scrappy thinking saved Greg and his wife at least $100 in packing supplies.
From there, Greg packed boxes, broke down furniture, and wrapped everything in anticipation of moving day. He also paid a deposit online using a credit card.
Bravo Moving called Greg two days beforehand to give him a time window. They did ask if he could move up his moving date to accommodate other moves, but he was behind on packing and asked to stick to the original date.
The movers arrived on July 25 at 5:30 pm, which was within the 2 pm to 6 pm window provided by Bravo Moving. Greg did have a few questions about his move and wasn't sure who to call; he'd spoken to three different contacts at Bravo, so it would have been nice to know who to call with questions.
Greg directed the movers to the loading dock and elevators at his apartment complex. He booked the loading dock through his apartment office, but realized other people were using it without a reservation.
He had no problem kicking them out because he booked it in advance, and we commend Greg for sticking up for himself!
Bravo Moving did a great job handling Greg's items. They wrapped everything before loading the truck and handled his belongings with care. It took three hours total to load the truck.
Movers that do the loading and lifting for you tend to take better care of times than if you were to wrap them yourself. Choose professional movers to get the job done right!
Learn More
Delivery went quickly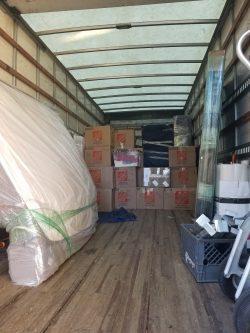 It took less than 24 hours for Greg's stuff to travel from Portland to Sacramento, which is lightning-fast for such a long move. They called Greg before delivery to tell him that he would need to pay the remainder of his bill in cash, so he visited the bank before the movers arrived.
Bravo Moving delivered Greg's items within the correct time frame. Thanks to careful packing and handling, there was not a single scratch on any of Greg's items.
The truck driver arrived alone because Bravo Moving had such high demand for moves at that time, so Greg felt bad for the poor guy who handled unloading solo. Greg stepped in to help the driver unload boxes and furniture, so things went smoothly and quickly.
89% of users select this mover
Our take on the move
Bravo Moving knocked this move out of the park!
Greg wanted a little more communication from them, which is a common theme among our Better Moves Project participants. But when you move during the summer months, when movers handle hundreds of moves a day, it's common for them not to be as communicative.
In Greg's case, it's important to ask for a moving day point of contact before it's showtime. This way, you have a single contact for any questions or issues.
We love that Greg thought to book his apartment's moving dock before moving day. Some folks forget details like this, but Greg really thought this move through.
Yes, Bravo Moving did ask Greg to move up his moving day, but again, this is a symptom of moving during peak season. If you can accommodate your movers, that's nice, but it isn't necessary. Ultimately, you're the customer and you need to do what works for you.
The one-man unloading crew was a little unusual, but not uncommon during peak season. Greg had a small move that didn't justify a big crew, although most moving companies send two employees for unloading.
If Greg had moved up his moving date, Bravo Moving may have had the resources to send two people.
All in all, Greg's move went off without a hitch. Everything arrived at his new home quickly, safely, and within budget. You can't ask for more than that!
89% of users select this mover
The verdict
Looking back on his move, Greg is very satisfied with the level of service Bravo Moving provided. He realizes he should have asked for a point of contact before moving day, which would have made things a little less hectic.
If you're planning a move, Greg says it's important to get a full night's sleep before moving day. You need your wits about you, after all, and staying up all night won't do you any favors.
He also recommends sourcing packing materials from Facebook Marketplace. Ask your friends or local businesses for extra packing materials. More often than not, people consider this stuff trash and are happy to give it away for free.
Greg would use Bravo Moving again, no questions asked. They were very efficient and did a fantastic job, especially considering the fact that they were the cheapest option.
Here's how Greg rated Bravo Moving's performance on a scale of 1 to 5:
Communication – 4
Timeliness – 5
Quote accuracy – 5
Overall experience – 5
Do you have an upcoming move? Share your moving story with the Better Moves Project to earn a $500 stipend. Sign up now.
Check out these helpful resources before signing off:
Not what you were looking for?
Check out other categories that can help you find the information you need!
See All
Hide All