Best Car Shipping Company For Military Moves (2023 Review)
One aspect of life for active duty military personnel and their dependents is the potential for a PCS (permanent change of station) move. Receiving PCS orders can take your family to a military base on the other side of the country — or the other side of the globe.
Even if you've been through a PCS move before, there's no denying that military moves can be stressful, particularly when it comes to figuring out car transport for your POV (privately owned vehicle).x
Vehicle shipping shouldn't be left to chance. The last thing you need is for your car to arrive damaged or for shipping your vehicle to be a major strain on your budget.
With that in mind, here's a closer look at some of the best car shipping companies for military moves. By understanding what each of these shippers has to offer, you can have confidence in getting your POV to your new location.
Best car shipping companies for military moves
Without further ado, here are our top auto shipping companies for military moves:
Best overall: AmeriFreight
For comprehensive vehicle shipping support for your military move, AmeriFreight is an excellent choice. In addition to shipping cars, RVs, and motorcycles throughout the continental United States, AmeriFreight also offers auto transport to Hawaii and Alaska and international shipping.
While AmeriFreight's military discount ($35) isn't as significant as most other providers in this list, the company makes up for that with competitive prices and strong customer reviews. It even has an A+ rating with the Better Business Bureau (BBB). Background-checked drivers, gap coverage of up to $2,000, and the option for door-to-door delivery make AmeriFreight well worth considering.
Competitive pricing with guaranteed rates
Damage protection plans give you up to 48 hours to check for damages
Up to $2,000 in gap coverage
Ships to Hawaii and Alaska, as well as internationally
Smaller military discount than other providers
No real-time tracking of vehicle shipment
Read our full AmeriFreight review.
Best for shipment tracking: Montway Auto Transport
GPS tracking can offer much-needed peace of mind for cross-country moves — and that's exactly what you get with Montway Auto Transport. Montway provides a reference number for your vehicle shipment that can be used to track its progress throughout the shipping process.
89% of users select this mover
They also provide the option to contact your trucker directly or send an email for current updates. Montway also uses a network of compliant, fully insured carriers to help coordinate international moves. You'll always know where your vehicle is while it's en route to its destination.
Montway also offers several other noteworthy benefits to military service members and their families. Their PCS vehicle shipping discount of up to $50 is available to dependents and veterans, in addition to active and reserve military members. With over one million vehicles shipped, Montway has built a strong reputation in the industry.

Competitive prices
Military discounts also available for dependents
GPS tracking
Extensive experience with PCS shipments
Door-to-door service
Quotes are not guaranteed
$249 cancellation fee
Read our full Montway Auto Transport review.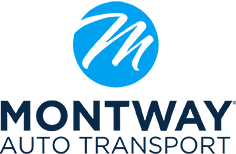 Licensed
Insured
Price
rating
4.45 / 5
Check prices
(224) 206-5633
93% of users select this mover
Best online marketplace: uShip
uShip offers a unique marketplace-style setup that lets you quickly get vehicle shipping quotes from multiple carriers. You post your shipment requirements on their marketplace, then receive bids from various carriers. uShip lets you check out reviews and background information for each carrier that submits a bid, so you can make quick comparisons.
89% of users select this mover
While uShip offers a military discount of up to $60, its carriers are not vetted by uShip itself. You must do careful research to ensure you work with a reliable carrier. Also, while uShip services all 50 states, carrier availability can vary based on where you need to ship your vehicle. Some routes may not have very many carriers.
Intuitive online marketplace lets you quickly compare carrier quotes
Secure payment options
Military discount available
Can create listings for other items you need moved
Doesn't vet carriers
No guarantee you'll get competitive bids
Read our full uShip review.
Licensed
Insured
Price
rating
3.9 / 5
Check prices
Check Prices
93% of users select this mover
Best for extra benefits: Easy Auto Ship
With more than 25 years in the industry, Easy Auto Ship has made a name for itself thanks to its all-inclusive fees and unique added benefits.
89% of users select this mover
For example, if unforeseen issues make your POV delivery more than 14 days late, Easy Auto Ship will pay your rental car expenses. The company also washes and details vehicles that arrive dirty.
You can also get an instant quote on their website without needing to call a service representative. Easy Auto Ship offers military discounts, but you must contact a customer service representative for the amount and other details.
Easy Auto Ship is fully insured, and works with international carriers to complete shipments to and from all U.S. ports. No matter where your next deployment takes you, an easy booking process and affordable rates make Easy Auto Ship an excellent option.
No hidden fees
Open and enclosed transport available
Fully insured
Online booking system
No 24/7 customer service
No guaranteed pickup dates
No tracking of your vehicle
Read our full Easy Auto Ship review.

Licensed
Insured
Price
rating
4.8 / 5
Check prices
(888) 259-6046
93% of users select this mover
At A Glance
No deposit upfront to schedule
Expedited Shipping Available
Ship an additional 100lbs in the car for Free
Guaranteed pick-up and delivery available
read our full review
Check prices
(888) 259-6046
93% of users select this mover
Best for guaranteed prices: Sherpa Auto Transport
One common annoyance of the vehicle shipping process is that quoted rates generally aren't guaranteed — but that isn't the case with Sherpa Auto Transport. The company's Price Lock Promise guarantees the quote you receive will be your final price. In addition, they also offer one of the best military discounts available, knocking $100 off your total quote.
89% of users select this mover
Sherpa Auto Transport's carriers are thoroughly vetted, which contributes to its high customer satisfaction scores. The company also provides reimbursement for car wash expenses after your vehicle is delivered. One drawback to be aware of — unlike the other companies on this list, Sherpa Auto Transport does not service Hawaii, Alaska, or international moves.

Price Lock Promise guarantees your quote
Thoroughly vetted carriers must carry at least $1 million in liability insurance
$100 military discount
Free car wash
Doesn't service Hawaii, Alaska, or international destinations
Doesn't transport motorcycles
No online quotes available
Read our full Sherpa Auto Transport review.
Best for accurate pricing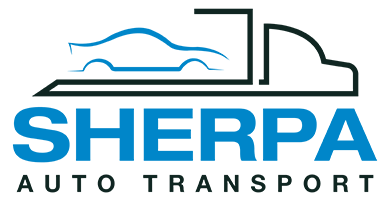 Licensed
Insured
Price
rating
4.5 / 5
Check prices
(833) 775-1461
93% of users select this mover
Comparing the best car shipping companies for military moves
Not sure who you should use for your PCS vehicle shipping needs? Here's a quick breakdown of what each of our top picks has to offer.
| Company | Best for | Military discount | Our rating | BBB rating | State availability | Overseas moves? |
| --- | --- | --- | --- | --- | --- | --- |
| AmeriFreight | Best overall | $35 | 4/5 | A+ | 50 states | Yes |
| Montway Auto Transport | Shipment tracking | Up to $50 | Not rated | A+ | 50 states | Yes |
| uShip | Online Marketplace | Up to $60 | 3.9/5 | A+ | 50 states | Yes |
| Easy Auto Ship | Extra Benefits | Call for discount | 4.8/5 | A+ | 50 states | Yes |
| Sherpa Auto Transport | Guaranteed Prices | $100 | 5/5 | A+ | 48 states | No |
Military car shipping costs
It's always a good idea to get free quotes from multiple providers when trying to ship your POV for a military move. Understanding which factors affect car shipping rates will help you find the option that is the best fit for your budget.
Factors that affect military car shipping costs
The following are some of the biggest influences on your car shipping quote:
Open transport versus enclosed transport: One of the biggest difference makers in your price is whether you choose open or enclosed transport. Enclosed transport offers additional protection against severe weather and road hazards, but can cost up to twice as much as open transport.
Expedited shipping: If you need fast shipping or a guaranteed pickup date, expect to pay extra for priority service. If you have some more flexibility for when your POV arrives, you can save money.
Distance: The farther you need to transport your POV, the more it will cost due to increased fuel, labor, and other expenses for the shipping company. However, most vehicle shipping companies will provide a discounted per-mile rate for long-distance relocations.
Vehicle type: Vehicles that weigh more or require extra space will generally cost more to ship than smaller vehicles.
Time of year: Seasonal demand will have a direct impact on your pricing. If your PCS move comes during the off-peak season for your travel route, you can expect much lower prices.
Additional shipping options: Depending on your carrier, add-ons like gap insurance coverage to cover your own policy's deductible could add to your total shipment quote.
How Much do Movers Cost?
Get instant ballpark pricing. No email or phone required. It's fast, free, and easy.
Military car shipping discounts
Many auto transport companies offer military discounts, including our picks for the best car shipping companies for military moves.
Here's a quick breakdown of the discounts you can qualify for with our top providers:
AmeriFreight: $35
Montway Auto Transport: Up to $50
uShip: Up to $60
Easy Auto Ship: Call for discounts
Sherpa Auto Transport: $100
How to pick the best car shipping company for military moves
So, how can you decide which military car shipping services are best for your move? Aside from looking over our list of accolades, here are some other factors you should consider:
Available transport services: Not all auto shippers can help with overseas moves (or even moves to Hawaii or Alaska). It's also worth confirming whether a shipper offers open or enclosed transport (or both) to ensure you get your POV shipped via your preferred method.
Customer reviews: Does your car shipping company have good customer satisfaction ratings? Check out online transport reviews from reputable websites, as well as user reviews from Google or Yelp.
Transit times: Knowing when your POV will arrive can go a long way in ensuring a stress-free vehicle shipping experience. Check availability and estimated transit times for each shipping service you're considering, as delivery dates can vary significantly (especially for overseas moves).
Proper licensing and insurance: While having several years of experience is a good start, reputable vehicle shippers should be able to demonstrate that they are properly licensed and insured for military moves. A reputable car shipper will always provide a bill of lading for your vehicle. A bill of lading is a legal document specifying what is being shipped and to where.
Transport costs: Online quotes make it easier than ever to compare prices between shippers. Make sure all quotes cover the same services so you can get an accurate comparison, and get at least three quotes.
Ask your movers: If you're using a moving company with military discounts, ask if they offer car shipping. Bundling your home and car moves could be the best car shipping option.
Preparing your car for shipping
When prepping your vehicle for a military move, you should follow the auto transport industry best practices for the car shipping process:
Gather essential documents. Make sure you have all important documentation together prior to shipping, including your vehicle registration, proof of insurance, title and proof of ownership, and your driver's license. This information must be provided to the vehicle transport provider.
Clean your car inside and out. Clean your car thoroughly before shipping. When shipping a military POV from outside the continental United States into the country, it must pass U.S. Department of Agriculture (USDA) cleanliness inspection. These zero tolerance inspections require your vehicle to be free of plant and animal life, as well as dirt.
Document damage. After you clean your car, you should take photos to document any existing damage. This way, you can accurately fill out the condition report, and have proof if you need to file a claim for damage that occurred during shipping.
Remove most personal items. Personal items —aside from hand tools, child car seats, spare tires, and vehicle tools like jacks and jumper cables —should be removed from the vehicle. This gives you peace of mind knowing the items won't get lost or damaged (or cause damage to your car) during shipment.
Empty the gas. Vehicle shippers generally require the gas tank to be less than a quarter-tank full for shipment. Don't forget to empty the tank.
FAQs about car shipping companies for military moves
Will the military pay for car shipping?
The military generally does not cover expenses for shipping a POV within the continental United States. However, the Department of Defense will reimburse the cost for shipping one vehicle for members of the military for overseas moves. Military families who need to ship more than one vehicle will need to pay for shipping additional cars themselves.
What are the military's car shipping requirements?
To prepare your vehicle for military car transport, you will need to provide proof of entitlement, proof of identity, and proof of ownership. You may also need to get authorization from your vehicle's lien holder or leasing provider authorizing transport.
For vehicles getting shipped from outside the continental United States to the United States, vehicles must have EPA and DOT stickers (or compliance letters), and be cleaned in accordance with USDA cleanliness requirements.
How much does it cost to ship a military POV?
Auto transport service costs vary based on distance, whether you use open or enclosed transport, and other factors. The average cost to ship a car in the United States is a little over $1,000, but rates for military vehicles are usually a little lower thanks to the military discounts offered by most movers.
Is a leased car considered a military POV?
While a leased car is generally considered a military POV, you must obtain written permission from your leasing company before shipping it overseas.
Not what you were looking for?
Check out other categories that can help you find the information you need!
See All
Hide All