Montway Auto Transport Review: Costs, Services, and Reputation
Here's the bottom line: Montway Auto Transport is a top-tier broker that connects customers with reputable car shippers worldwide. They're reasonably priced with good customer reviews, and many movers say they would use them again.
89% of users select this mover
Montway Auto Transport earned its spot on our list of the best enclosed car shipping companies due to its international availability, low prices, robust service offerings, and positive reputation. The company is headquartered in Schaumburg, Illinois, but it brokers car shipping services in practically every corner of the globe.
Auto transport companies can feel like a gamble because you're entrusting one of your most expensive items to a stranger, so it's important to ensure you're working with a reputable broker.
Keep reading to dive into the pros and cons of costs, services, and more in our full review of Montway Auto Transport so you can make an informed decision for your upcoming move.
Pros & cons of moving with Montway Auto Transport
Doesn't require an upfront deposit
Offers multiple insurance coverage options
Works with more than 15,000 car shipping partners internationally
Competitive shipping costs
Provides helpful car shipping tips and other online moving resources
Ships multiple types of vehicles, including classic cars, SUVs, ATVs, and inoperable vehicles
Offers a broad range of car shipping services, including door-to-door shipping and international auto transport
Overwhelmingly positive customer reviews, especially compared to other auto shipping companies
A+ rating from the Better Business Bureau (BBB)
Free instant online shipping quotes
Available in all U.S. states, including Hawaii and Alaska
GPS tracking while personal items are in transit
On-time delivery guarantees for an additional fee
Discounts for students, military members, seniors, and more
Nearly 20 years of experience (founded in 2006)
Online quotes aren't binding
Quotes expire one week after estimate
$249 cancellation fee for dispatched vehicles
Doesn't ship RVs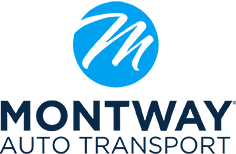 Licensed
Insured
Price
rating
4.45 / 5
Check prices
(224) 206-5633
93% of users select this mover
Key takeaways
Montway Auto Transport (USDOT#2239816) has a positive overall rating on multiple review sites, including the BBB, TrustPilot, and Google Reviews –– indicating a strong reputation for customer satisfaction.
The car transport broker partners with carriers internationally to ship vehicles regardless of operability.
According to customer reviews, Montway's car shipping costs are competitive and some of the lowest they received.
Jump to the Montway Auto Transport info you're looking for:
Montway Auto Transport pricing: How much it costs to move
Interested customers can request instant quotes online or by phone. Montway's phone number is front and center on its website, making it easy to contact the company for a quote or a quick question.
Several factors impact car shipping costs, including:
Distance
Required route
Shipping dates
Type of vehicle
Desired mode of transport
Open transport is more affordable than enclosed transport across the board.
The broker defines short-distance moves as anything between one and 500 miles. Short distances are the most expensive at roughly $1.96 per mile. Moves between 500 and 1,500 miles will be priced as a medium distance, or roughly $0.93 per mile.
Long-distance moves are the most competitively priced at approximately $0.52 per mile. After you request an estimate, you can compare your quote to other car shipping companies using our moving cost calculator.
How Much do Movers Cost?
Get instant ballpark pricing. No email or phone required. It's fast, free, and easy.
Montway Auto Transport offers a wide variety of services
Montway's auto transport services can meet virtually any need, except for RVs. Because the company is a broker, it partners with carriers with a broad range of car shipping services:
Interstate and international car transport: Montway can broker car shipping in all U.S. states, including Hawaii and Alaska. Many car carriers don't leave the contiguous United States, so Montway stands out.
Other vehicle shipping: Besides the typical sedan or SUV, Montway Auto Transport coordinates shipping for motorcycles, collector and classic cars, exotic vehicles, and even inoperable vehicles.
Buy from a dealership: Montway's auto transport services allow customers to purchase a car far away from where they live and deliver it to their home.
Door-to-door shipping: Instead of transporting terminal to terminal, Montway coordinates door-to-door car shipping between the origin and destination locations. In some cases, it may need to deliver vehicles to a nearby accessible location.
Enclosed transport: Customers can pay more to transport their vehicle in a fully enclosed trailer. Enclosed shipping protects cars against road debris, vandalism, and weather.
Open transport: Customers can select basic open transport car shipping for a more affordable price.
Guaranteed pickup dates and expedited delivery: For customers on a tight schedule, the company offers guaranteed delivery dates and expedited shipping at an additional fee.
Car resellers: Car resellers can cast a wider net and coordinate delivery to new owners, regardless of location.
Cargo insurance: Montway's basic insurance coverage will protect up to $100,000. The coverage can be boosted to $250,000 if the carrier doesn't cover a valid claim.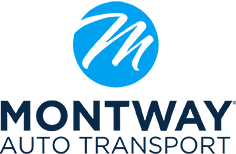 Licensed
Insured
Price
rating
4.45 / 5
Check prices
(224) 206-5633
93% of users select this mover
How Montway Auto Transport stacks up against the competition
Montway Auto Transport provides high-quality auto transport services because it has a narrow focus on a complicated piece of the moving process. While some full-service moving companies coordinate car shipping services on their customers' behalf, it can still get logistically complex, and details can fall through the cracks.
Montway Auto Transport also coordinates car transport, but that's the only thing it does, so it does it really well — so well that it was named the best cross country mover on our list of best car shipping companies.
Many factors led to this award, but chief among them was the overwhelming customer satisfaction, supported by positive customer reviews on Trustpilot and the BBB. On TrustPilot, the company holds a 4.2-star rating from more than 1,300 reviews. A few customers even switched to Montway after having unsatisfactory experiences with competitors.
Overall, customers were impressed by Montway's low prices, flexibility, strong communication, and easy quote process. Less than 10% of the total reviews on TrustPilot were one star. Those reviews specifically mentioned delays when moving on tight time constraints and cancellation fees.
Customer service representatives typically respond to these complaints and take steps to make the situation right where they can.
How moving with Montway Auto Transport works
The Montway Auto Transport shipping process is pretty straightforward. We've outlined each step of the process below.
Request a quote. You can request an instant quote online or by phone. You'll need to provide information about your pickup location and drop-off details, plus your vehicle type and number of vehicles. You don't have to pay anything upfront until the auto transport dispatches a truck to retrieve your vehicle.
Schedule a pickup. Choose your pick-up date, location, and time. The company will do its best to accommodate your selected date, but it's good to be flexible. Your assigned truck will give you a phone call heads-up when they're on their way. Once confirmed, you can pay your entire balance with a credit card, give an initial deposit, and pay the rest in cash later.
Remove personal items. To ensure safe vehicle transport, remove as many of your personal items as possible. Montway requests you leave about a quarter tank of gas in the tank and less than 100 pounds of remaining items. Keep in mind that personal items aren't protected by cargo insurance.
Meet with the trucker and sign the bill of lading. Once you meet with your assigned carrier, you'll complete an initial inspection of your vehicle, noting any damage. You should take photos and videos if you need to make a claim later. Then, you'll sign the bill of lading and hand over your vehicle. A bill of lading is the legal document listing important details about a shipment and its destination.
Retrieve your vehicle. When your vehicle makes it to its destination location, you'll receive another phone call with delivery details. It could be a few hours, but next-day deliveries aren't uncommon, either, so ensure you have some flexibility in your schedule around your delivery date. You may schedule guaranteed delivery for an additional fee. Again, you'll assess the condition of your vehicle, take photos, and sign the bill of lading confirming successful delivery.
If necessary, you can file a claim after taking possession of your vehicle. After you submit the requested documentation, Montway will provide a certificate of insurance so you can file with the trucker's provider. If the company doesn't pay out a valid claim, Montway will reimburse up to $250,000 through its insurance coverage.
Want to know more about Montway and other options? Check out our guide to the best car shipping companies.
Learn More
Montway Auto Transport is perfect for people who need to ship vehicles cross-country or internationally
Because Montway Auto Transport has an impressive reach of more than 15,000 partner carriers in the U.S. and internationally, it can be a strong fit for anyone shipping vehicles across a long distance.
The company's pricing is competitive and all-inclusive, so you'll know what you expect when your vehicle is dispatched. While the company provides instant estimates, they're not binding, so you'll want to leave a little wiggle room in your budget in case there are delays or additional costs at the last minute.
However, they may not be the best fit if you're already coordinating a large cross-country or international move with many personal items because they only provide car shipping.
To compare Montway Auto Transport's costs against a full-service moving company and other auto shippers, use our moving cost estimator tool or consult our best interstate moving companies for more options.
FAQ
Is Montway car transport legit?
Yes, Montway car transport services are legitimate. The company holds all relevant licensing with the Federal Motor Carrier Safety Administration, and it maintains an A+ rating with the BBB.
How long does Montway take to pick up a car?
Montway's lead time varies based on carrier availability. The company will email you once it assigns a carrier to your reservation. It will provide an estimated pickup date and time. The assigned trucker will call a few hours ahead of time to inform you about their estimated arrival time.
Is Montway a carrier or broker?
Montway is an auto transport broker. It connects customers with shipping companies. It does not have full-time employees to ship vehicles itself.
What is the difference between open and enclosed car transport?
Vehicles shipped in open transport will be exposed to the elements in a two-level trailer, whereas enclosed transport will have your car in a sealed trailer, keeping it protected from the elements and road hazards.
Does Montway have hidden fees?
No, Montway doesn't have hidden fees. Their car shipping costs include all applicable fees. Car shipping is a tax-exempt service.
Not what you were looking for?
Check out other categories that can help you find the information you need!
See All
Hide All