Mile High Moves: The moveBuddha 2021-2022 Colorado Migration Report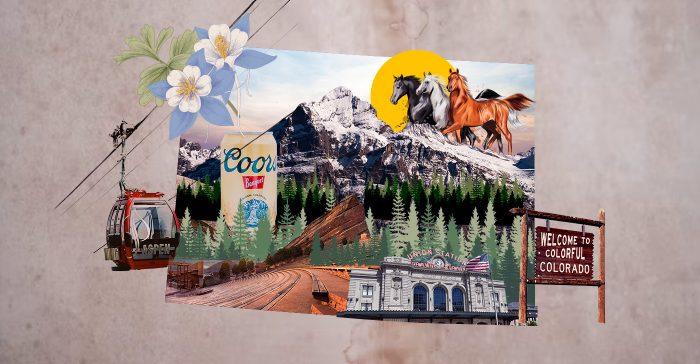 While Colorado has been attracting new moves for decades, it's still better known for traffic jams involving deer than cars. That may be changing. This Rocky Mountain state's big nature has piqued the interest of a broad group of newcomers, from remote workers to young families, looking for outdoor adventure on the Front Range.
Purple Power? Mixed Politics and Quality of Life Keep Colorado in the Mix
The mythology of the American West has always veered toward the Independently-minded, so maybe that's why moving to Colorado is so popular across political and demographic boundaries. While sunbelt states attract scads of retirees with their low cost of living, Colorado welcomes newcomers of all stripes. For one, the state is politically split: voting blue or red won't tarnish your welcome on the slopes. Retirees relish the mountain air from Telluride to Fort Collins. Young, tech-savvy entrepreneurs? There's room for those residents, too, since Colorado is home to a growing share of tech firms. 
Despite having the nation's 7th highest home prices (17% above the national average), Colorado's broad appeal keeps its population on the upswing. According to moveBuddha's Moving Cost Calculator data for 2022 so far, Colorado ranks #19 for most moves in-to-out with 123 move searches in for every 100 searches out. Sure, this ratio lands somewhere in the middle-ground compared to other states and other sources say Colorado's net migration is as low as the state has seen since 2006. With that being said, The Centennial State remains a beloved home for new and old residents alike and we don't expect drastic out-migration anytime soon.
Where are today's movers ending up? In this report, we wanted to see which Colorado cities are the most popular, so we examined moveBuddha's most recent 2021-2022 move data to see what standout spots are capturing more of Colorado's inbound moves. We then took to the U.S. Census to find the fastest-growing cities in the last decade.
Table of Contents
Big Takeaways
2022 moveBuddha data shows that there are 218 moves into

Dillon, CO

for every 100 out — a higher in-to-out ratio than any other city in the state for the first half of this year. Next most popular to move to?

#2 Durango, CO

(203 to 100), and

#3 Golden, CO

(200 to 100).

Perhaps due to its popularity,

#1 Dillon, CO,

has had the highest home value increase from 2020-2022 at a whopping

40.35%

.

With all the highs, there were some lows –

Erie, CO

has the worst move ratio so far in 2022. For every 100 moves out, there are only 61 moves back in.

California, Texas, and Florida

are fueling growth in 2022. Together they comprise almost

36%

of searches for moves to CO.

The capital city,

Denver, CO

, has had a surprisingly modest home value increase in the last couple of years, despite having the #5 highest move ratio in 2022. From 2020-2022, Denver's average home value has only increased by

26.95%
Northern Colorado

has seen the most population growth in the last decade –

Weld County and Larimer County

hold the most fast-growing cities state-wide.

Pueblo, CO has the most affordable housing of all the fast-growing cities, but it also has one of the lowest median incomes.

1. Home on the Range: Slowing Growth in Cities and an Emerging Desire for Wide Open Spaces
Since the 19th century, Colorado's Rocky Mountains have dictated the most popular places to settle in Colorado. First, the mountains attracted up to 100,000 prospectors on the hunt for gold near Pikes Peak. And other early settlements were positioned to serve migrants about to embark on treacherous mountain pass crossings on the Oregon Trail, which ran through Wyoming just north of Larminer County. 
Front Range cities like Denver were served by multiple railroads across the flat plains to the east and were a jumping-off point to the mountains. As Colorado's original "base camp" grew, so did its popularity.  
Overall, our 2022 search data shows Colorado is still a popular destination for movers in 2022. However, unlike some other states with positive migration, Colorado has a handful of cities with negative migration, especially in the far east and west of the state. And growth in its central urban core is slowing as outlying areas become more popular.
Which States are Powering Colorado's Growth?
Colorado has gained 760,180 new residents over the last decade, but they're not distributed evenly across the Centennial State.
So where are movers hanging their new Stetsons? And what states did they call home before they put on that blue and orange jersey and started drizzling honey on their pizza?
Which states may be powering moves into CO according to moveBuddha data? California, Texas, Florida, Illinois, and Washington top the list.
More than 35% of the total inflow to Colorado comes from three states: California (16.6%), Texas (12.5%), and Florida (6.8%). From the Golden State to Golden, Colorado, Californians are probably feeling right at home. As they lace up their hiking boots to enjoy a familiar outdoor lifestyle, they can also gloat that they actually increased their number of sunny days per year moving from Los Angeles to Denver.
With similar environmental challenges (both struggle to contain wildfires that impact their water systems)  it's possible that movers from California are instead swayed by changing conditions from COVID-19, from government restrictions in California to the decision to take early retirement and the newfound ability to work remotely. The cost of living is another factor where Colorado finds an edge: California cities are some of the most expensive places in the country to live, with the highest income tax, too.
Transplants from Silicon Valley will find a warm reception in areas like Denver Tech Center and near the Denver operations of companies like Apple, Netflix, Salesforce, Slack, and Facebook. Denver has the 9th largest share of tech employees in the country, and in Denver alone, tech employment had already grown more than 30% before the pandemic. Companies that once called Silicon Valley home, like Palantir, are also packing up and moving to the Gateway to the Rockies.
After California, Texans, and Floridians are most likely to crave Colorado's mountain air. Both are large states with huge populations and many movers, so it makes sense they're contributing big numbers to Colorado's new population. 
But while moves within the U.S. tend to be short moves from neighboring states, Colorado bucks the trend. It seems a lot of Americans who are dreaming of a change of scenery find it in Colorful Colorado.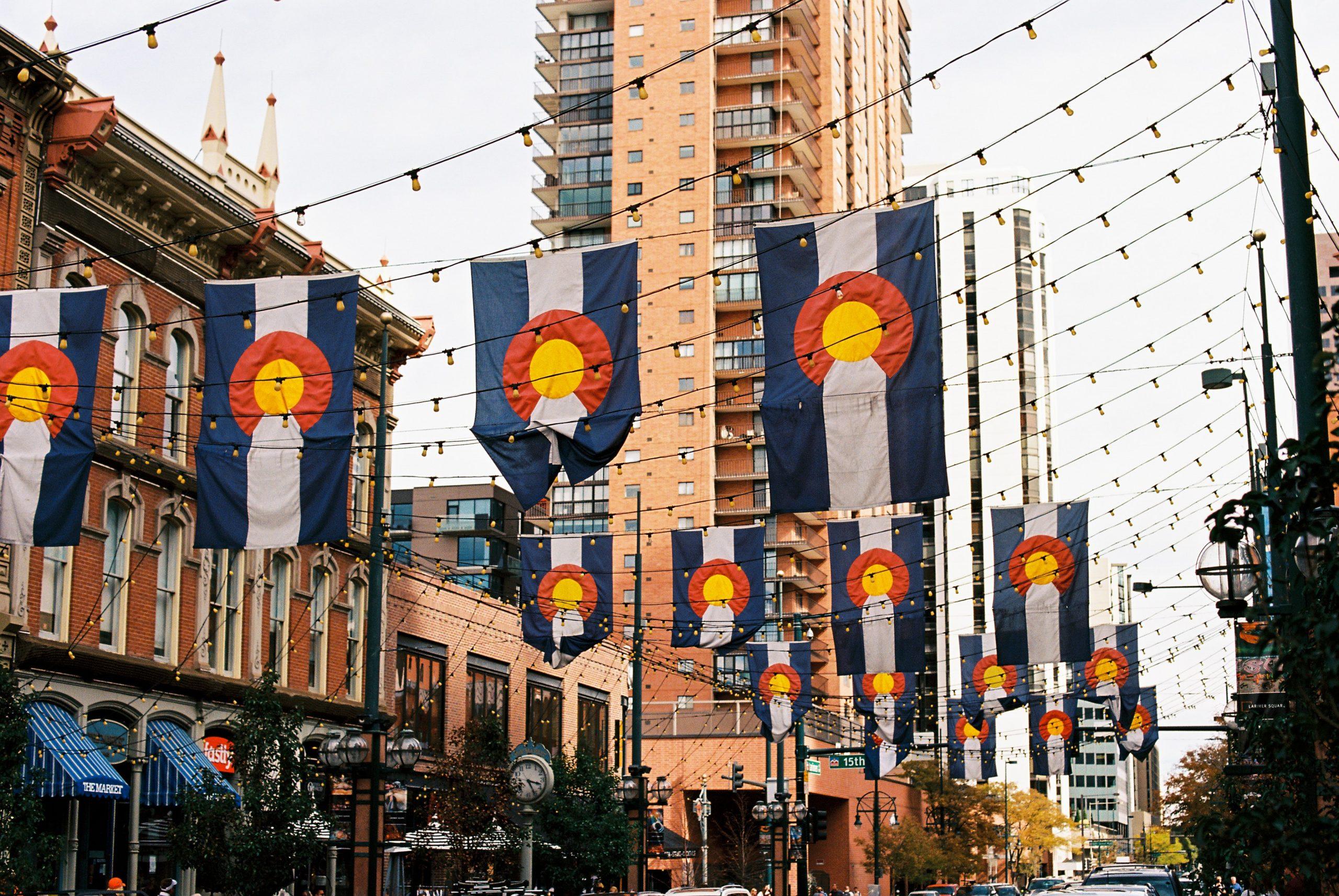 2. 2022 Forecast: Dillon Takes the Popularity Prize
While Colorado attracts new residents from all over the country, they're choosing a cluster of popular cities to make their new home.
Where are movers looking right now? We looked at data from January 1 until August 5, 2022. After filtering for cities that had more than 25 inbound or outbound queries, we were left with 27 total Colorado cities. Using an in-to-out ratio, we ranked cities to see which were proportionally the most popular, attracting many more residents than are moving out.
Dillon Dominates
For every 218 moves into Dillon, CO, there are only 100 out — a higher in-to-out ratio than any other city in the state for the first half of this year. The next most popular to move to? That's #2 Durango, CO (203 to 100), and #3 Golden, CO (200 to 100).
Dillon is sandwiched in between seven world-class ski resorts just north of better-known Breckenridge. This sleeper hit isn't a secret anymore—on the north shore of the Dillon Reservoir, it boasts a yacht club, summer concerts with drop-dead gorgeous views, a farmer's market with live music on Fridays, and a short commute to Keystone on bluebird days. 
Perhaps due to its popularity, #1 Dillon, CO, has had the state's highest home value increase from 2020-2022 at a whopping 40.35%. Still, with a median home price of $1,230,854, Dillon's more affordable than neighbor Breckenridge, where the median home will set you back $1,824,085. The cities take the state's top two spots for both median home price and increases in home price over the last two years.
Doing the Front Range Shuffle
Most of Colorado's cities, whether they're gaining in popularity or not, are on the Front Range, from Fort Collins to Denver's suburbs and even Colorado Springs in the south. That shows that Colorado's populated centers are still where the action is, but which suburbs are hot is shifting quickly. Golden, Evergreen, and Boulder on the west side of Denver, are retaining their residents and attracting new ones, while Parker and Commerce City on the east side are two of the areas seeing the most move-outs.
Erie, We Have to Talk
With all the highs, there were some lows - Erie has the worst move ratio so far in 2022. For every 100 moves out, there are only 61 moves back in. Erie's been called a fast-growing city, so we were surprised that so many residents were thinking about moving out. We actually found it's been Colorado's top-growing mid-sized city since 2010. So what's happening to this suburb 30 minutes north of Denver?
It may be a victim of its own popularity. In 2010, a home in Erie cost newcomers $344,110. Today, that same home costs $823,060. With property values more than doubling and the ability to work from anywhere, newcomers may find they have no need for that perfect location halfway between both Denver and Boulder. Perhaps the census data from 2010 to 2020 is outdated, and the city is beginning to lose some of the gains of the previous boom.
31% Rise in Home Prices Since 2020 in Most Popular Cities
The most popular cities are in demand, and that's increased home values in the last two years by almost a third in the top ten cities with the highest inflow to outflow ratios. However, some Colorado cities are faring better at keeping prices affordable while welcoming new Coloradans. Here are the 20 most popular cities alongside their increased home prices over an even longer period since 2010.
Cities with positive inflow that have kept median price increases the most reasonable from 2020 to 2022 are Denver (with a surprisingly low 26.95% increase given its position as #5 for move ratio), Fort Collins (27.41%), and Grand Junction (27.59%). Compared to Dillon's 40.35% increase, that's practically affordable. 
With a 26.86% median home cost increase, only Greeley does better at reigning in the pandemic-era real estate rush in Colorado. That's especially impressive given Greeley shows more outflow than inflow, and because it has more room for new housing starts to increase supply.
Among popular cities, prices are escalating most. #3 Durango, #4 Pueblo, #5 Colorado Springs, and #6 Castle Rock all have positive influx ratios. #8 Golden also makes the top ten for home price increases in the last two years.
Among negative influx ratio cities, #27 Erie (61 in to 100 out), #26 Parker (64 in to 100 out), and #25 Commerce City (70 in to 100 out) have seen home price increases among the highest from 2020 to 2022.
With the typical Colorado home price at $591,189, you'll find just two cities in the top ten for popularity, with home prices below the average. Affordability winner Grand Junction offers a median home price of just $390,089 and Colorado Springs keeps it affordable at $502, 041. What do they have in common? Both are outside the Denver metro area.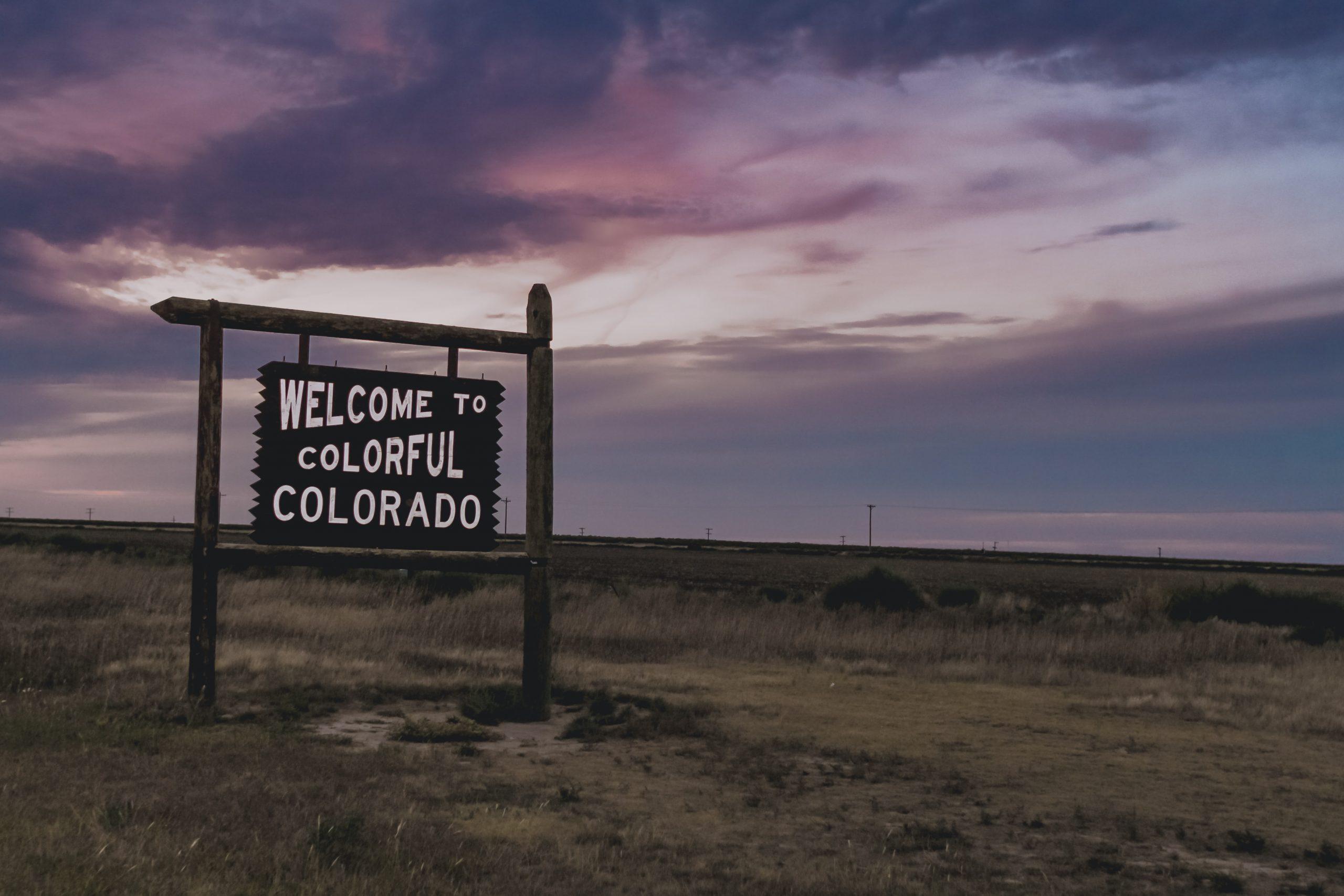 3. The Front Range Still Reigns as Cities Spread from the Urban Core
Looking only at Colorado's biggest cities can skew moving data. With so many people moving in, cities can look more popular than they are. The approach leaves out how many people a city gains relative to its population. We didn't want to overlook smaller cities batting above their average, so we combined historical trends from census data with Zillow's home value data to show a broad range of cities that saw the most significant growth between 2010 and 2020.
Since we wanted to look at cities of all sizes, we started by grouping them by population to find those with the biggest influxes. We looked at:
Small cities: Under 10K population

Mid-sized cities: 10K to 100K population

Large cities (Over 100K population
Here are the top cities in each category (you can hover over each city for more details).
The Fastest Growing Cities in Colorado since 2010
Overall, Colorado cities with the biggest population increases have also seen high real estate value increases, making them less affordable to newcomers. That's shifted where new residents go, especially in light of the current remote-work revolution.
We went beyond looking at increases in home values recently. We also wanted to compare them over the last decade, as well as compare them to area incomes to find the best bargains in growing cities of all sizes. Here are some of the patterns we've seen:
8 of the fastest-growing cities are in

Weld County

.

Prices, on average, across these fast-growing cities is right around

$600K

. 

Colorado's largest city (and capital)

Denver

is

ranked #19 in the US

for population size. At an 18% population increase in the last decade and considering so many of the top nationwide cities are seeing exodus this year (i.e. Los Angeles), Denver may be well on its way up the national rankings.

Erie, CO is a prime example of what different stories population growth and moving interest show. Erie has had the #1 fastest-growing population for mid-sized cities from 2010-2020, but it has the lowest move ratio (61 in for every 100 out) according to moveBuddha's moving interest stats.
More Front Range Suburbs are Becoming Large Cities
Line up Colorado's large cities in a row, and you'll find it's still pretty popular to live in the Front Range. But not all Front Range cities are growing equally. #1 Thornton saw a 19.9% population increase from 2010 to 2020, with #2 Denver at 18.0% and #3 Aurora growing 15.4%.. #10 Pueblo increased its population just 5.3%.
Thornton's #1 but #2 Denver is a Hidden Gold Mine
Thornton, a family-oriented suburb north of Denver, sports an outlet mall, waterpark, driving range, and all the entertainment value that comes with it. With more room to spread out, the Thornton prairies are coming into their own. There's still space in Thornton, and maybe that's why it's at the forefront of Front Range growth. All that growth comes with a price. Thornton's home prices are on the rise, though still affordable (they come in 7th among the top 10 large cities). But renting is expensive, and increasing demand means rents will continue to rise.
Denver, which kept real estate prices from increasing like other cities, is a gem in the pack. It also has an average income of nearly $20,000 more than other large cities at $85,411. Its median real estate is #2 among large cities (Centennial is #1) at $699, 430. However, it joins four other large cities with a median price in the $600,000s. Rent is also high at $1,659 for a 2-bedroom apartment. That might seem high compared to Pueblo's affordable $1,052, but with mile-high incomes (Pueblo residents earn on average $43,196 per year), Denver residents still come out ahead. 
But beware, Denver's affordability may not last forever. With Denver growing 18% in the last decade and many of the nation's largest cities seeing outflow, Denver could see demand go even higher.
Looking for another affordable option? #3 Aurora comes with high Denver rents, but the purchase price of a median area home, $551,442, is the lowest of all Colorado's large cities. In 2015, it was named the "Most Active City in America," so fitness junkies looking for a bargain may find Aurora a great pick.
Outside Denver, Fort Collins, Colorado Springs, and Pueblo are Thriving
While seven of the ten large cities are in the Denver metro area, #4 Fort Collins, #5 Colorado Springs, and #10 Pueblo are not. Fort Collins and Colorado Springs are both just over an hour from Denver International Airport, so newcomers in these cities may be looking to stretch out along the front range without sacrificing Denver amenities.
Pueblo lacks easy access to hospitals, airports, and museums in Denver, but with the most affordable homes ($312,597), newcomers might not care. After all, they're also getting the same stellar weather forecast and close-by mountain getaways without the price tag or the traffic. Pueblo is also home to Colorado State University Pueblo. Being culture-rich college towns already catapulted Boulder and Fort Collins into some of the most desirable spots in Colorado, and Pueblo is poised to be next.
Exurbs See Biggest Mid-Size Gains
Weld County Takes the Mid-Size Price with Erie, Firestone, and Windsor
Like many new movers to Colorado, Weld County itself is stretching out. In its south, it reaches the north Denver beltline, then skims the east side of Fort Collins all the way to the Wyoming border and encompasses a large, rural chunk of north central Colorado, covering over 4,000 square miles. To put it in perspective, the Pawnee National Grassland is still home to roaming buffalo. It's a county where new construction can help temper the price hikes that come with the demand of new Coloradans. 
#1 Erie, #2 Firestone, and #3 Windsor are all growing suburban gems in desirable north Denver. Although these enclaves have downtowns, festivals, and markets, they rely on both Denver and Boulder to offer up cultural events. 
With the fastest growth, Erie also comes with the highest housing price tag. A median home here costs roughly $183K more than in Windsor and around $202K more than Firestone. All have seen comparable price hikes in the last two years.
Denver's North and South Sides Grow Up
Weld County's northside gems join a group of mid-size cities on Denver's south side as growth spreads from the former urban hubs to exurbs with larger lots and only a sporadic need to venture into Denver at all. #4 Castle Rock, #5 Lone Tree, and #7 Parker make up this group. 
You'll find the most affordability in Castle Rock with a median home price of $739,174, though the average home prices in all three are more expensive than the Weld County northern mid-sized cities. Set your sights on Lone Tree, and you'll pay a whopping $1,097,521.
Small Cities Take New Coloradans Further Afield
Timnath is the Fastest-Growing Small Town
Just nine miles outside Fort Collins, this once sleepy northern Larimer County town, along with nearby Severence, are proving that once sleepy farm communities can join in the Front Range's population boom. In #1 Timnath, it started with development, including golf courses and new housing aimed at retirees and others wanting more space than Fort Collins had to offer.
More Geographic Diversity Among Small Cities
From #5 Rye to #7 Deer Trail and #8 Poncha Springs, small city growth is happening in places outside the Front Range sentinels. Prices off the beaten track are also typically better than in larger cities. For example, in affordable Rye, housing prices increased 34% from 2010 to 2020 and 31% more from 2020 to 2022. But the result was still the most affordable small town real estate: a home here will set back newcomers $339,310. Those checking out other small towns can rent affordably, too, with a 2-bedroom apartment costing $1,052 per month. 
That's less than anywhere else in our small town round-up, though you'll find the #2 most affordable rent in another geographic outlier— #8 Poncha Springs. While nearby Salida has enjoyed under-the-radar popularity for years, development nearby just reinforces what we've seen: that Colorado's growth comes from stretching home development into new areas on the outskirts of established communities.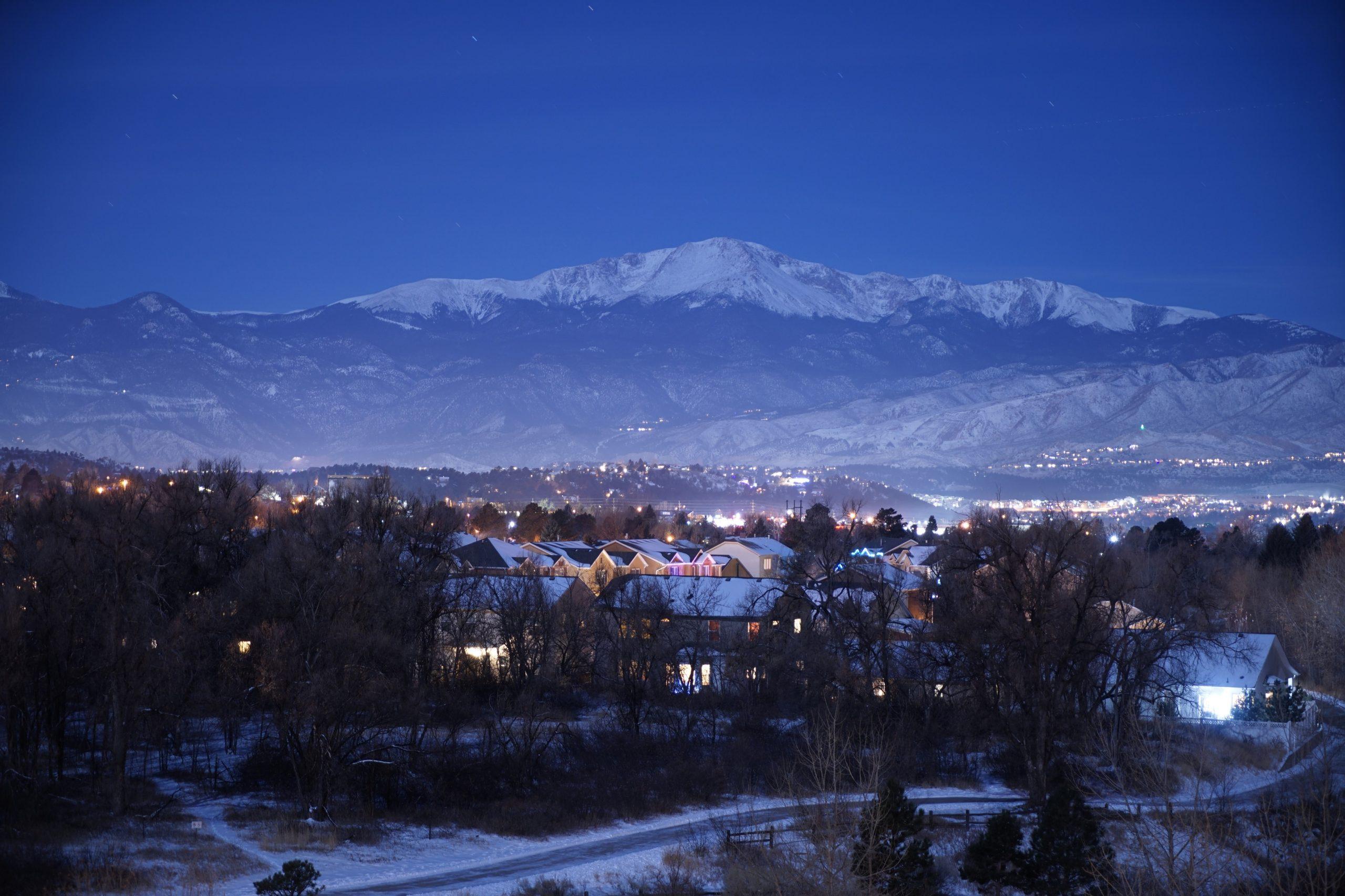 Why Move to Colorado?
We don't live in the state ourselves, but we can see the draw.
To learn a bit more about what's bringing in new moves, we reached out to people who've made the decision to move to Colorado. Here's their take on why it's a great place to live:
The real 'Sunshine State': "I loved living in Colorado. Coming from someone who grew up in the Northeast (New Jersey, to be exact), it was a much slower pace of living while offering the most incredible winters I've ever experienced.
People used to ask me how I handled the winters there, but I don't understand what they meant. There's more sun there than anywhere else I've ever lived (including Florida). The winters can get cold, but it can be 15 degrees in the morning, and then 60's later that day. Snow melts with the sun on the same day, so no need to unbury your car, unlike in the Northeast." -Marissa Reid, Downtown Denver and Lone Tree, Colorado
Looking for change: "Ultimately, I moved here from Philadelphia because I grew bored during COVID [...] Two years later, here we are. Everyone I know that moved here was for the ability to visit nature. On the east coast, our nature is not much from the beach. We have mountains, but they are nowhere near as interesting or breathtaking. I wouldn't say price point is a factor, though. I am paying as much here as I was back home." -Sage Kelley, Denver, Colorado
Winter wonderland: "The winters are like living in a snow globe, and offer their own beauty and outdoor fun. Breckenridge is a world-class skiing and snowboarding resort, and the area also offers dog sledding, snowmobiling, and more. While the cost of living up in the mountains is more expensive, the wages are typically higher and the mountains pay in bounds with their beauty and outdoor recreation." -Ashley, Breckenridge, Colorado
Home on the Range
Because Colorado's growth hasn't depended on politics or retirement but on a diverse cross-section of newcomers, its unbroken, albeit slowing, in-migration is likely to continue. They're coming for plenty of reasons. Some want to conquer Colorado's many 14'ers, climbing nearby mountains that measure more than 14,000 feet tall. Others are looking to spearhead new tech companies devoted to clean energy on the windy plains east of the mountains. And many just want to raise families near some of the best parks in the country. 
Colorado is reshaping itself to make newcomers' dreams a reality, no matter what they may be. But in doing so, the state will find that the affordability of yesterday continues to disappear. Its natural grandeur could be next. Hopefully, new and old residents can work together with a little planning to ensure that the stunning peaks and expansive prairies that draw so many to the state will outlive Colorado's population boom.
Planning a move to Colorado
If you've got a CO move on the horizon, these pages will help you:
Best Colorado Movers Pretty straight forward, we looked at hundreds of movers across the state and these are the best ones in Colorado.
Find your Colorado moving route Want detailed help for your move? Pick where you're moving to and from in Colorado, and we'll help you find out costs and movers
Sources and Methodology
This report primarily uses a combination of U.S. Census Bureau data and moveBuddha proprietary data. For understanding the cost of area homes, we use Zillow's Home Value Index, and for rent data, we referred to F.Y. 2022 Fair Market Rent.
moveBuddha proprietary data
Search data was collected from January 1, 2022 through August 5, 2022  capturing searches by individuals who were either planning to move or hire a moving company throughout 2022.
We only included cities with a minimum of 25 inbound queries and 25 outbound queries for city-level analysis.
More information about our move data and in-to-out ratio equation can be found in our Migration Report.
U.S. Census Bureau — population, median income, historical population data
Historical population totals, April 1, 2010 to July 1, 2020. Please refer to the official methodology for total resident population estimates to understand the methods for devising these estimates.
The median income is provided at the county level.
Zillow — Zillow Home Value Index city data
The Zillow Home Value Index or ZHVI provides us with the typical home value within each city at a given period.
North Carolina rent prices - HUD Fair Market Rent 2022
To understand the cost of rent in the fast-growth cities, we've included Colorado 2022 Housing Data HUD Fair Market Rent for 2 Bedrooms. It's important to note that this is the 40th percentile of rent prices, so will reflect prices slightly below average.
Not what you were looking for?
Check out other categories that can help you find the information you need!
See All
Hide All