Big Suburbs, Little Prices: The Top 20 Fastest-Growing Affordable U.S. Suburbs
Freshly cut grass? Mall food courts? Post-war nostalgia? Some people think the American suburbs are a slice of heaven. Others roast them as cookie cutter and anti-environmentalist, an outdated model of family life too dependent on cars.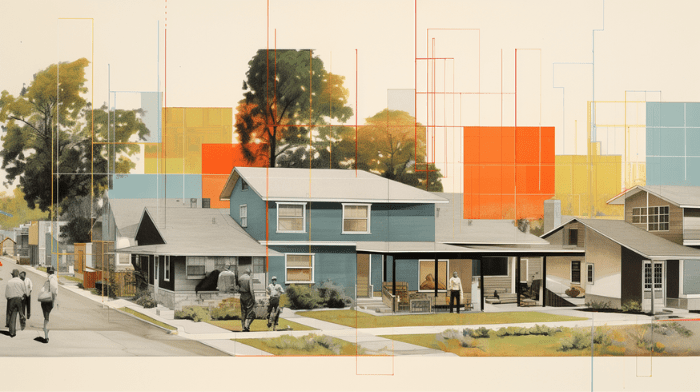 However, while walkable cities are seeing a revival, the allure of space and safety reigns supreme for many home buyers, who have used rising interest rates and the subsequent real estate slow-down to look for their place in the great American cul-de-sac.
In fact, the pull toward these lower-density neighborhoods is so strong that more Americans want to move to the suburbs than anywhere else. That said, not every American can move further from their work. Some speculate that the boom in suburban home sales during the pandemic, as workers went remote and fled expensive cities, is now over.
Yet, not every suburb is seeing stagnant inflow. We wanted to know which American 'burbs are reeling in new residents — and which of these popular spots are still a bargain. With low housing prices, these are the top 20 suburban landing pads where you can still afford your place at the backyard barbeque.
What Counts as a Suburb?
For our study, we included cities that are not the single largest city by population in their US Census metropolitan area. 
Yet, defining the suburbs is more complicated than you may think. And our federal government doesn't even try. According to the US Census, you're either in a metropolitan area or out. That definition classifies Americans as either urban or rural, with no in-between space.
While the federal government has no concrete definition of the suburbs, 52% of Americans believe they live in the suburbs, according to HUD's American Housing Survey. And up to 80% do live there if you define suburbs by their population density and the age of their housing stock. There are three potential ways to define the suburbs:
The approach we used

: Suburbs are non-principal cities in a metropolitan area with fewer than 100,000 people.

The way-of-life definition

: Suburbs have specific commuting patterns and high numbers of single-family, owned homes.

The density and age definition:

Suburbs have lower housing density, and the housing stock is newer than in cities.
Where all these definitions overlap, you'll find 40% of America: less dense spaces where more folks own their homes, and the vast majority commute by car.
Big Takeaways
High-powered growth in Texas. Nine of the top 20 fastest-growing suburbs in America with bargain housing prices are in Texas, including three Austin suburbs: #1 Georgetown, #2 Kyle, and #3 Leander.
Deals are aplenty in Arizona. Arizona is another southwestern state with high growth and low home prices for now. Four AZ cities landed our top 20 rankings, including #7 Maricopa and #8 Buckeye.
Sunbelt boomin'. It's no surprise that the top 20 list was dominated by Sunbelt cities, including those in Texas, Arizona, and Florida.
A hidden Midwestern gem

. #5 Westfield, Indiana, was the only city not in the Sunbelt or Mountain West to make the list.

Boomtowns around Boise

. Two suburbs of Boise, Idaho, made the top 20: #14 Nampa and #16 Caldwell.
America's Top 20 Fast-Growing Suburbs With Cheap Housing Prices
#20 Rockwall, Texas - Can prices stay low by the lakeside?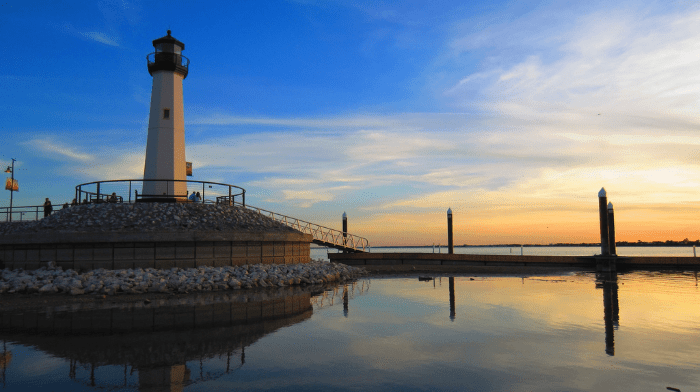 You'll have to get across Lake Ray Hubbard to Dallas' far East Side to get to Rockwall, but that's not deterring new residents. For many, living lakeside is part of the appeal. Stroll the Harbor District and listen to some live music, check out the lighthouse, and contemplate how this small outpost that was home to just 44,198 people in 2017 is now 51,461, up more than 16% in just five years.
Housing prices are also rising. However, with a median home price of $447,866, buyers still get a lot for their money. Because Dallas added more people than any other metro area from 2021 to 2022, prices will likely continue to rise and knock Rockwall off the top 20 list soon.
#19 Daytona Beach, Florida - Bargains by the beach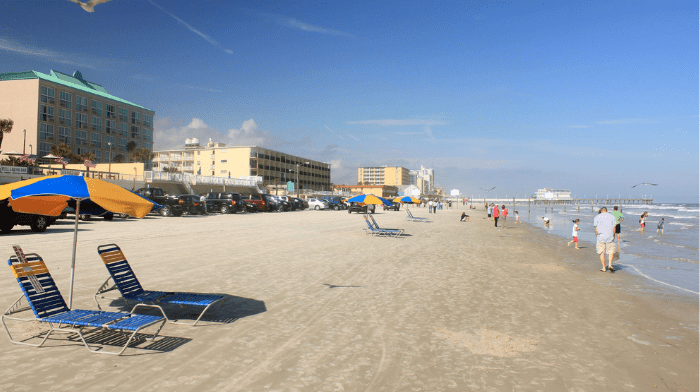 Once known for surfers, tourists, and race-car drivers, Daytona has grown into a dynamic place where people can live and work in multiple industries. It is part of the sprawling Deltona-Daytona-Ormand Beach metro area, with beachgoers making the 40-minute trek inland for work or play.
Newcomers who join them enjoy the second-lowest housing prices in the top 20, with an average single-family home running $291,807. But they might only enjoy that bargain briefly: Daytona Beach has grown over 14% in the past five years, and the population keeps rising.
#18 Temple, Texas - The most affordable housing on the list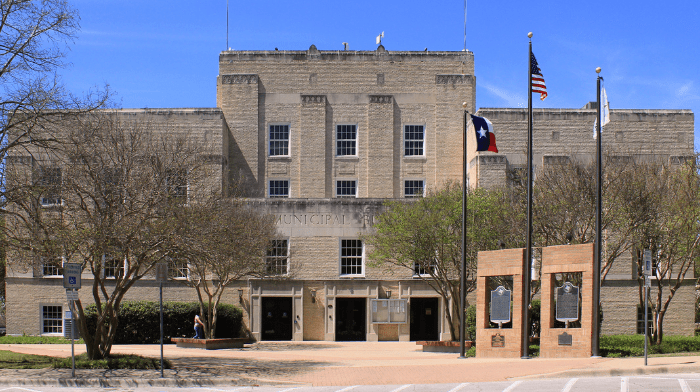 If the sight of single home prices that start with a "2" seems so 2000s, get ready for a lifestyle with a much thicker wallet. Temple, Texas, has the most affordable homes on our top 20 list, with an average single-family home price of $255,469. 
Temple is part of the Kileen-Temple metropolitan area, so newcomers won't have to commute all the way to Austin to enjoy urban amenities like restaurants and trampoline parks and recreation like Keileen's shady, tree-lined Belton Lake. With over 20% population growth in the past five years, there are only more amenities on the way in this up-and-coming suburb surrounded by other fast-growing Texas cities.
#17 St. Cloud, Florida - The 2nd-fastest growing city in Florida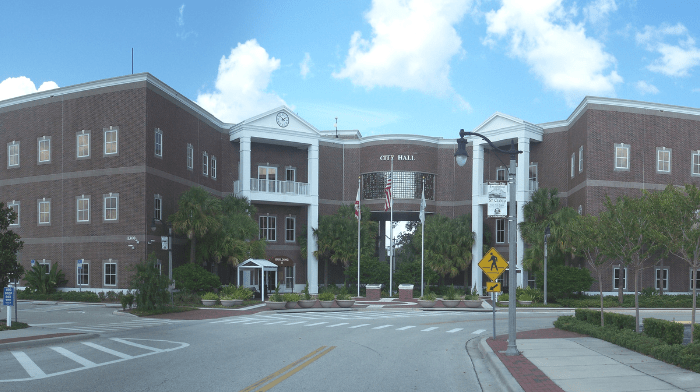 Suburbs of popular Orlando, with its Brightline high-speed train connection, theme parks, and slight insulation from coastal storms, are growing fast. But none is as desirable, with high affordability, as this south-end gem.
St. Cloud has expanded almost 25% in the past five years, but the cost of an average home is still just $407,547. Perhaps that's why it's the #2 fastest-growing city in the state. It can't last forever, but for now, this boom town is still welcoming to those looking for that elusive combination of growth and affordability.
#16 Caldwell, Idaho - A boomtown outside of Boise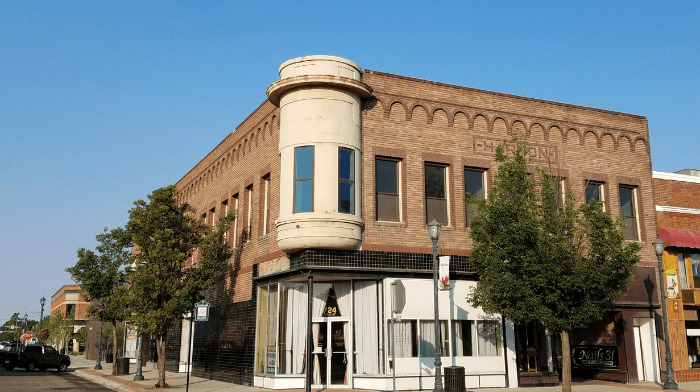 Outside of Boise, once tiny Caldwell has grown from a community of roughly 54,000 people in 2018 to over 65,000 today. That's more than 20%. Where are they all going? Into homes that average just $373,650.
Like many cities on the top 20 list, Caldwell benefits from the increased COVID-era popularity of its principal city, Boise. But what it also brings to the table is an abundance of land, allowing for affordable subdivisions to grow out into the wilderness. Residents appreciate the prices and the recreational opportunities that come from being a little further from Boise: Caldwell offers mountain biking, a reservoir for boating and fishing, and easy access to conservation areas.
#15 Goodyear, Arizona - Rising housing prices outside of Phoenix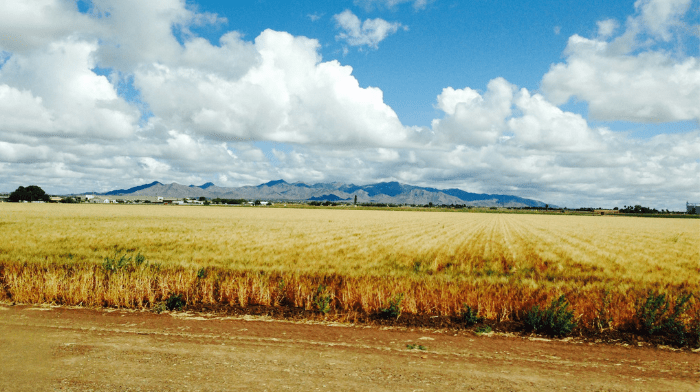 Goodyear is a little more constrained than its top 20 cousin, Buckeye. Maybe that's the only reason it can't surpass Buckeye's growth rate in our study. The reality is that residents may not notice much difference between these two cities, both skyrocketing in popularity on the West Side of Phoenix. 
In Goodyear, you'll find an average single-family home for $480,612, a nearly 32% 5-year growth rate. You'll also get closer to the Phoenix metro area. Goodyear is still a "remote" area, but you can hike and run in Estrella Mountain Park, check out the Dark Sky Policy for stars, and enjoy being out in nature before it grows even more.
#14 Nampa, Idaho - Another Boise-area hotspot
With tons of freeway interchanges en route to Boise, Nampa is an outpost quickly absorbed by the growing metro area. With a new Amazon distribution center and a building boom, it's evident that plenty of space is vital to recent economic growth, and it's also helping new housing stock keep prices reasonable.
Nampa newcomers find an average home sets them back $390,769, but with almost 20,000 new residents since 2018, it's hard to say how long prices can stay under the $400K mark.
#13 Palm Coast, Florida - Sun-drenched affordable homes in FLA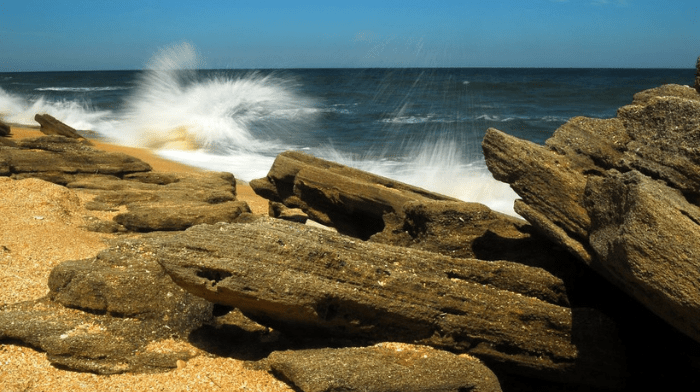 If you weren't keen on moving to #19 Daytona, consider its northern neighbor, Palm Coast. The average home here costs just $361,798, and with nearly 14% growth over five years, the enclave promises canal-front homes, beachside picnics, and plenty of golf. 
People are catching on. Housing may still be affordable because the suburb isn't obviously attached to a large metro area. Deltona is the area's principal city and is an hour away by car. Jacksonville is just as far. But Florida's been attracting its share of relocations these days, and many are eyeing off-the-beaten-track cities with amenities and charm. Just don't count on it lasting for long.
#12 Fort Myers, Florida - Below-average FLA housing costs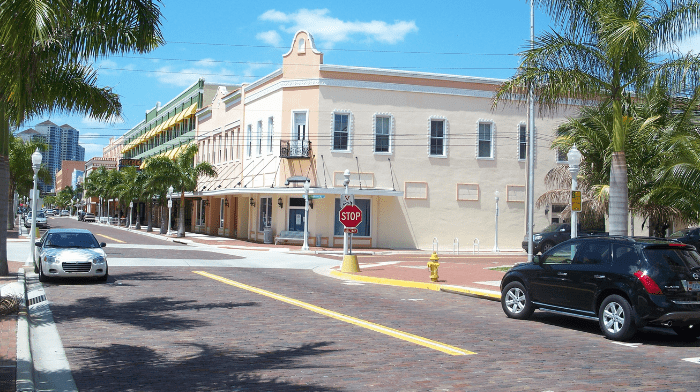 While the other top 20 Florida cities represent the expanding Space Coast, Fort Myers suggests newcomers should also look to Florida's Gulf Coast for affordable, growing suburbs. Fort Myers is a historical gem with Spanish architecture and miles of nature. New residents can explore white sand beaches and cypress sloughs. 
With an almost 20% growth rate over five years, Fort Myers is in the top 40 suburbs for growth overall. For movers, it's luckily also ranking high for affordability, with home prices coming in at $422,609. That's above the U.S. average of $348,758. However, it's still considerably below our suburban Florida average of nearly $526,000. 
#11 Casa Grande, Arizona - Yet another Phoenix-area gem
Once known as "that city halfway to Tucson," Casa Grande is coming into its own. Now a legitimate part of the Phoenix metropolitan area, Casa Grande benefits from proximity to the expanding southern suburbs of Maricopa County. And while it was called the "epicenter of America's growth" last year, Casa Grande comes in with the slowest 5-year growth on our top 20 list: just under 8%.
Maybe that's why home prices are still so affordable. You'll pay an average of $327,337 for a single-family home here.
#10 Conroe, Texas - A lakeside retreat near Houston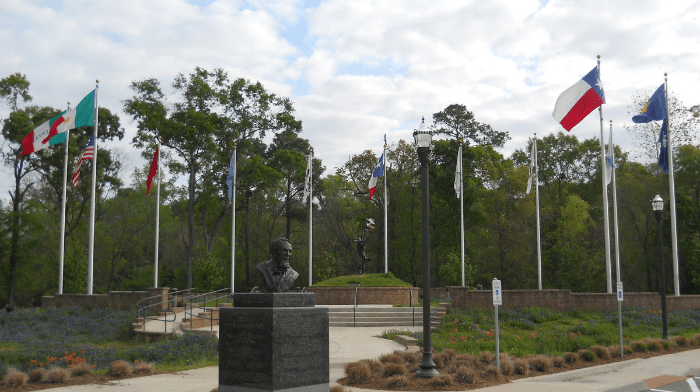 Take the highway 40 minutes from Houston, straight north to the Sam Houston National Forest. Just before you arrive, you'll find Conroe. It's a lakeside retreat, which might explain why it's been the fastest-growing city in the country. It's perfect for newcomers who want to boat on its waters, hike in the hills, and put down roots that aren't too far from the amenities of Houston.
For now, that's doable. With very low housing prices averaging $325,469, it's no wonder the population has grown from around 85,000 in 2018 to the more than 101,000 residents who call it home today. 
#9 Burleson, Texas - A bargain town outside of Fort Worth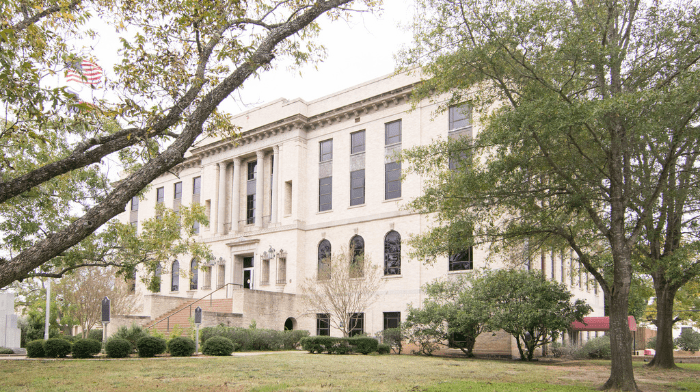 South of Fort Worth, little Burleson was once just another stop on the railroad line to Alvarado. Burleson struggled during the Great Depression, maintaining a population of just a few hundred. Today, the jobs and people are back in droves. Burleson's grown from just over 46,000 residents in 2017 to more than 53,000 today. 
And they're paying less than most Americans for their homes. The average house here costs just $318,568. That's all the more money in new residents' pockets to spend on a night out in Fort Worth.
#8 Buckeye, Arizona - A hyper-fast-growing town outside of Phoenix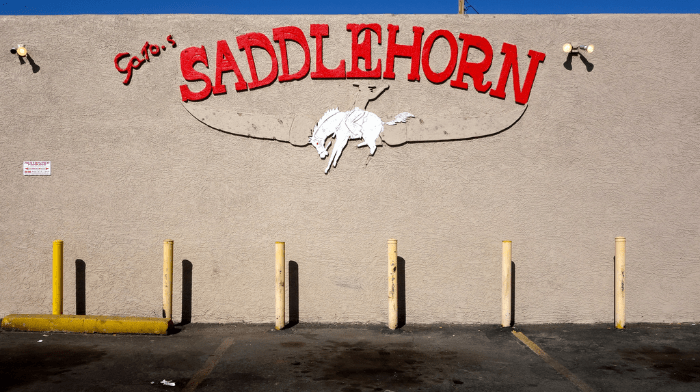 By far the fastest-growing suburb on the top 20 list is Buckeye, Arizona. It's already 56% larger than it was in 2018, and there are no signs the growth is dropping off anytime soon. The Buckeye Economic Development Department claims the city won't be fully built until it reaches over a million residents. 
A logistics hub during the pandemic, Buckeye has grown on its location, cheap land for warehouses, and ability to attract Phoenicians who want more affordable homes and abundant jobs. Living here will set you back an average of $403,336.
#7 Maricopa, Arizona - A 38% growth rate over the last five years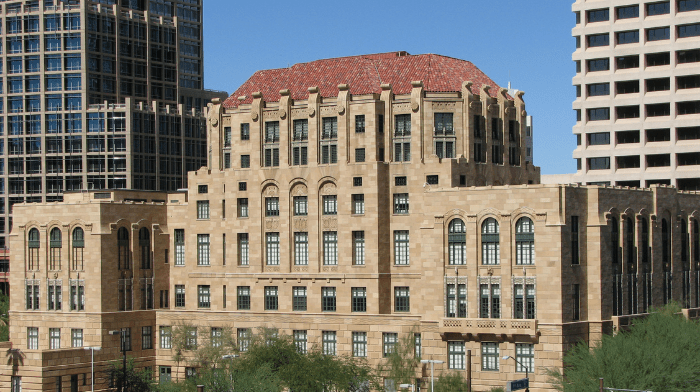 Maricopa is in Pinal County, but as Phoenix stretches out toward all corners of the Sonoran Desert, this one-time small town has become a veritable suburb. Separated from bigger cities by the Gila River Reservation, it's still under 20 miles from the south edges of Chandler, where residents can find jobs and shopping galore. 
Better yet, moving to Maricopa saves newcomers over $100,000 off their housing costs. At $362,728, Maricopa is one of the most affordable suburbs. Is that why it's getting discovered? Maybe. Maricopa's 38% growth rate over five years is in the top ten for all American suburbs in our study.
#6 New Braunfels, Texas - An affordable San Antonio-area town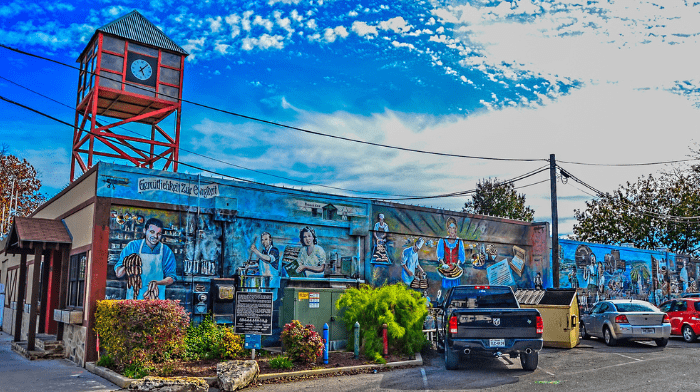 If you blinked in 2017, you may have missed that the population of New Braunfels, Texas, shot through the roof, from 79,000 residents to over 104,000. That's over 32% growth, but all that popularity isn't going to the city's head. 
A new home in New Braunfels will set you back just $377,573. With all that extra cash, you can head into San Antonio anytime you fancy a River Walk. Or get season passes at New Braunfels' biggest attraction: Schlitterbahn Waterpark.
#5 Westfield, Indiana - An island of popularity in the Midwest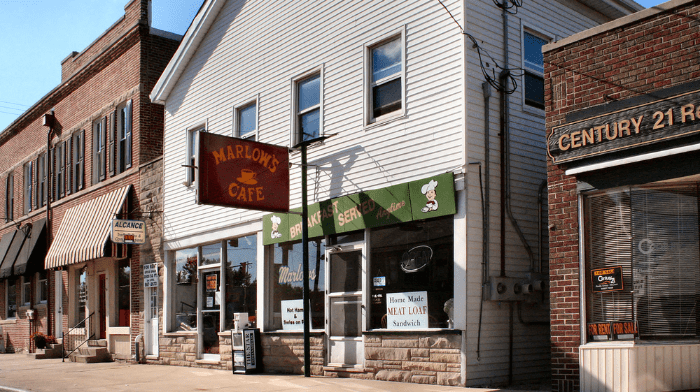 An island of popularity in the midwest, Westfield might be on top of its game for the same reasons many southern and western cities are: it's on the far edge of Indianapolis, where building new housing is easier. That creates more room for new developments (and residents) and keeps a lid on prices.
But at 38% growth, Westfield is doing something right. Its 54,605 residents have access to a new sports complex, hiking on the Monin Tral, and galleries, restaurants, and shopping without heading 20 miles into Indianapolis. While it may all come with a higher price tag in the future, for now, Westfield's got the right combination.
#4 Little Elm, Texas - A short ride away from Dallas' hustle & bustle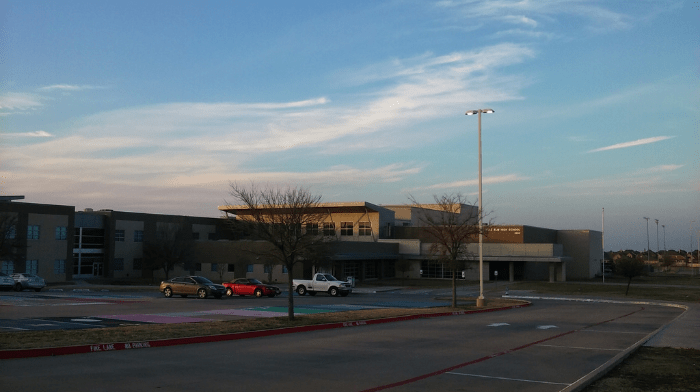 Little Elm not only gets its residents out of the hustle and bustle of nearby Dallas, but it also lets them relax lakeside. This northeast corner of Lewisville Lake has seen more than 20% growth over the past five years and kept housing prices under $500,000 on average. 
Little Elm has more miles of shoreline than any other Dallas suburb, so you might hit up one of its multiple marinas in your spare time or pack snacks and enjoy the July Jubilee, with fireworks over the water. While affordability is also part of Little Elm's charms, it might not last.
#3 Leander, Texas - Explosive growth outside of Austin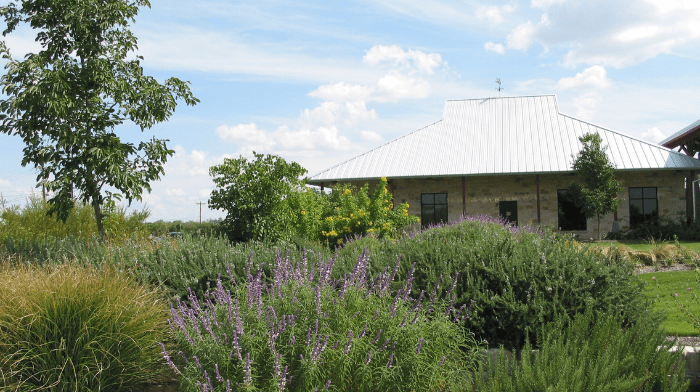 Leander was a tiny outpost a mere five years ago, with just under 50,000 residents. Today, there are more than 74,000. It was the fastest-growing city in the country for two of those years, and its phenomenal growth led to projects like Leander Springs (including a beach and lagoon) and the Northline (a planned downtown commercial district). Leander's ambitions seem stratospheric.
Luckily, housing prices haven't rocketed skyward at quite the same rate. At $450,798, the average home price is still below the average for all the suburbs we studied. With prices lingering below the 50th percentile, new residents get more bang for their buck than in other suburbs.
#2 Kyle, Texas - An affordable Austin-area option
No one likes living in a town where nothing's happening, graduates are leaving for jobs elsewhere, and the party feels…over. Kyle, Texas, is having its moment as the most happenin' suburb around. If our study incorporated just areas with an average home price under $350,000, Kyle would be the fastest-growing suburb, bar none.
As it stands, it's still in 6th place for overall growth among suburbs, with housing prices under $500,000.  And for $336,615, you can't get a better bargain for your money. Just 22 miles from Austin, you can relax in the burbs but never miss out on the live music and mega festivals just up the road.
#1 Georgetown, Texas - Fast growth just north of ATX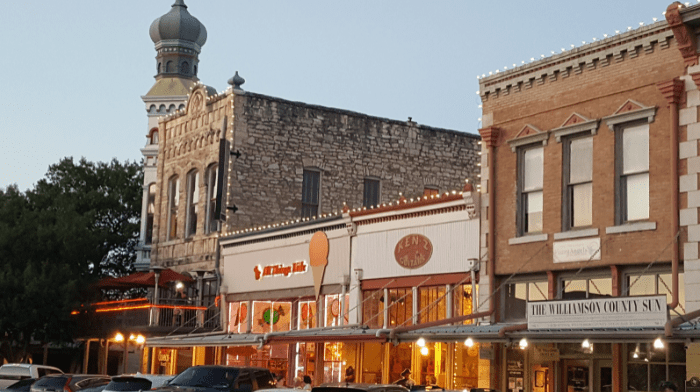 Maybe Leander just got too famous for its own good. But whichever suburb puts north Austin on the map first, Georgetown wins our final showdown for growth and affordability.
Georgetown is making a name for itself on the far north side of Austin, with plenty of space for new construction and a reasonable 35-minute commute into Austin. The city has expanded by 20% since 2017 and has recently been named the fastest-growing city in the entire country. However, Georgetown's average housing price comes in at just $453,376.  
Promised and Not-So-Pricey Land
The fastest-growing suburbs often have one thing in common: land. They're able to grow fast, not because they're the most desirable zip codes in their cities, with the hottest boutiques, the best schools, or even the safest enclaves. 
What they do have is plenty of land. They also have policies allowing developers to construct new houses on that land, hoping to sell single-family homes to new residents. In many of these top 20 cities, "if you build it, they will come" has proven true. 
Suburbs with land can create new housing stock and welcome new residents. As a bonus, new housing stock puts a damper on real estate costs, as multiple potential buyers aren't competing for the same few houses available.
Potential new residents see new homes with low prices and jump on the bandwagon, reinforcing growth in these popular regions. Many struggle with a problem other cities envy: they can't build the infrastructure to keep up with their growth fast enough.
The converse is also true: cities that limit suburban housing development might see limited growth, higher housing prices, and economic stagnation. 
So, if you're looking for a growing, dynamic suburb where you can enjoy the perks of a city and return to more square footage every night, the south and western cities in this study might be perfect for you. And they're only gaining in value.
Can these popular suburbs stay affordable? Time will tell. In the meantime, these top 20 cities strike the right balance between popularity and accessibility, wooing new residents who can afford to put down roots and contribute to the growth of their new communities.
Methodology and Sources
To find the fastest-growing US suburbs, we crunched the U.S. Census Bureau's numbers for population change across 805 non-principal cities within a metropolitan area. From 2020 and 2022 population estimates, we calculated the most significant population gains over three years and ranked cities according to their rate of gain. 
We filtered those results, limiting high-growth cities to just those with ZHVI Zillow Single Family Home prices under $500,000, and ranked cities according to their growth rates.
Photo sources & attribution:
Not what you were looking for?
Check out other categories that can help you find the information you need!
See All
Hide All