Flat Rate vs Hourly Movers
From global relocation companies and national van lines, to container movers and online brokers, moving is full of options.

In fact, finding the company most likely to meet your needs can be a daunting task.

Whether you're moving locally or long-distance, you'll also need to consider if flat rate or hourly movers make more sense.

The decision can vary based on a number of factors, but generally speaking:

Flat rate movers are best for long-distance moves

Hourly movers are more common on local moves
Work With the Best Interstate Moving Companies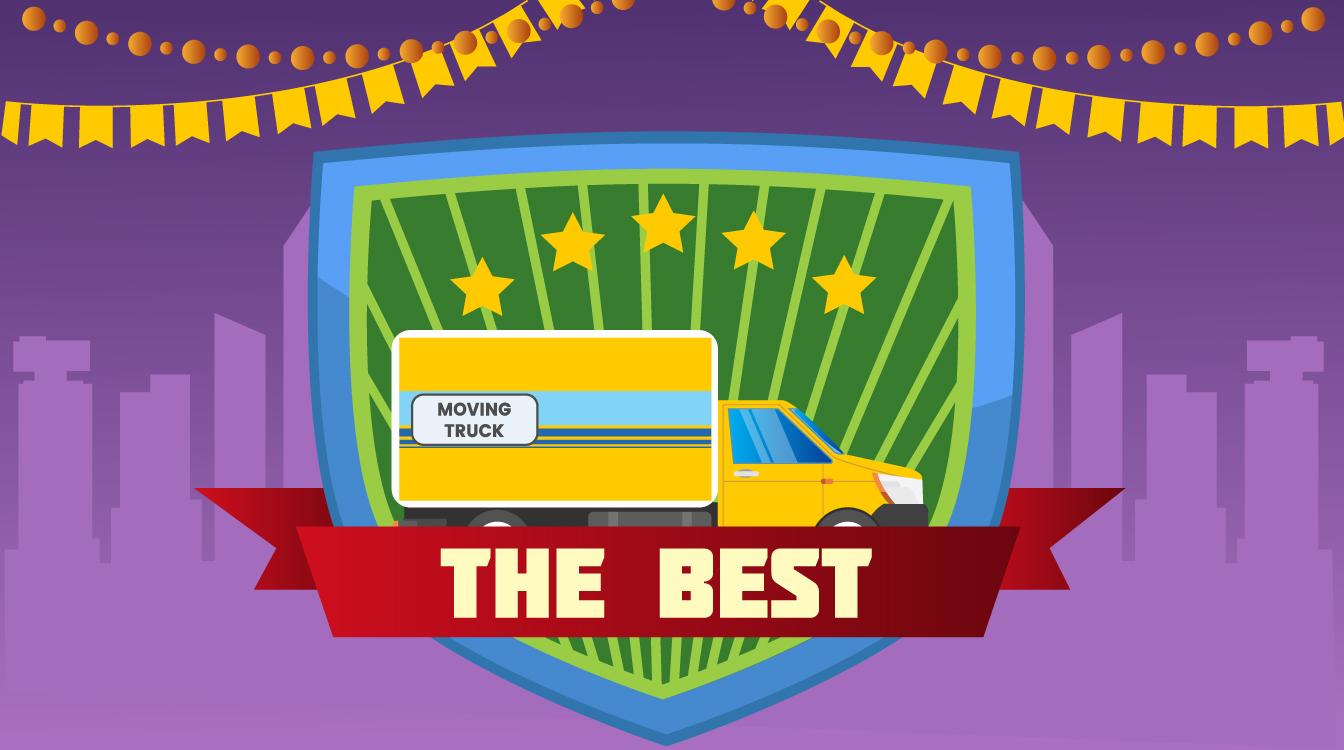 Honest long-distance movers with solid track records and verified customer reviews are worth their weight in gold.
You could spend countless hours screening and interviewing candidates yourself, but why bother?
We've vetted hundreds of companies and partnered with some of the country's best interstate movers.
Not quite ready?
Get free instant ballpark pricing with our MOVING COST CALCULATOR.
If you're moving locally we've got you covered there too.
Bellhop has handled 200,000+ local moves with an average rating of 4.8 out of 5 stars.
The Right Estimate for Your Long-Distance Move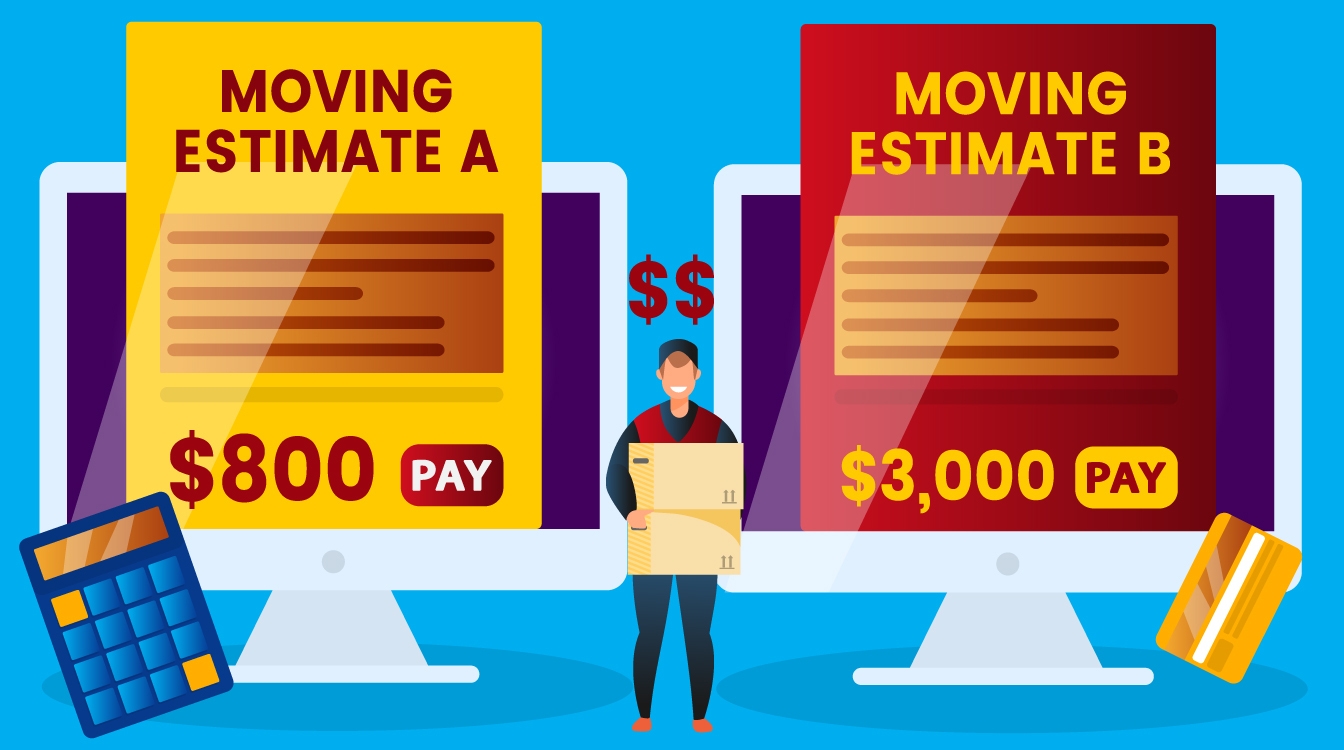 When deciding which estimate is right for your move, it's a good idea to consider the following:
If you'll do some or all of the packing
If you know exactly what you will and won't move
Which additional services you'll need (like crating and storage)
When you're moving
Where you're moving from and to
In our article What to Look for on Moving Estimates, we mention that customers moving from one state to another may get non-binding, binding, or not-to-exceed estimates.
With non-binding estimates, final move charges may be more or less than the estimate based on the actual weight of your household goods and any other services the moving company performs.
For binding and not-to-exceed estimates prices may be capped, but don't be lulled into a false sense of security.
The fine print states that they're based on specific items, services, and circumstances the estimator took into account when he or she gave you an estimate.
If you add items, require additional services, or change the scope of your move in any way, all bets are off.
Insider's Tip: Due to the competitive nature of the moving business, interstate move customers are usually in the driver's seat when it comes to demanding flat rate estimates. Just be clear about move details with your representative and avoid last-minute changes.
The Right Estimate for Your Local Move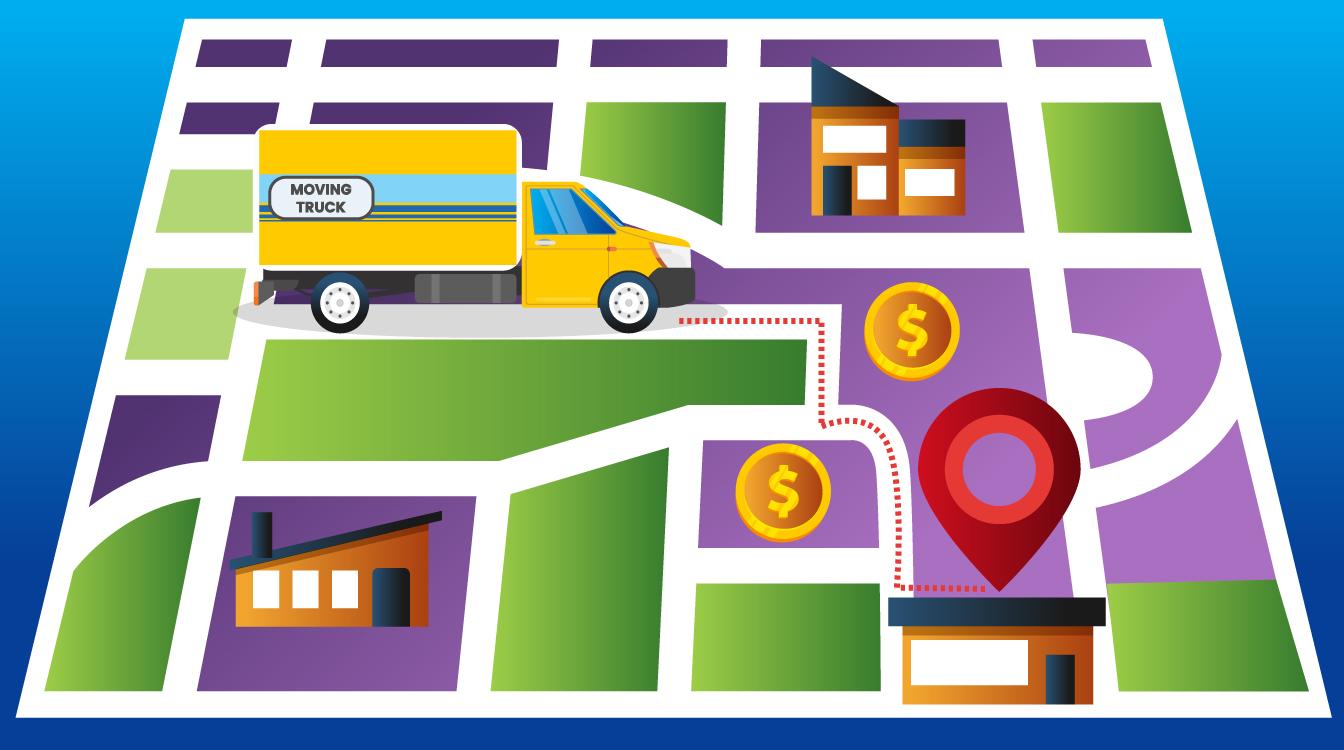 Whereas interstate move charges are largely based on weight and mileage, hourly rates are more common on local moves.
Hourly rate moves are great options if you're:
Moving within the same town, city or, county
Packing yourself
Moving the contents of an apartment, condo or moderately furnished home
Sure that your move won't take more than a day
Most local moving companies have either 3 or 4-hour minimums, and many charge their customers extra for fuel and travel time.
But remember, these charges are always negotiable–especially if you'll be moving between September and May when customers are few and far between.
It's important to make sure that the estimate is clearly itemized, that you understand each charge, and that the estimator has included enough movers to complete your job efficiently.
If you're not sure whether you need 2 movers or 4, get multiple estimates to see what other companies say.
Either way, estimates should show how many men (or women) will be on your job, and the hourly labor rate for the entire crew.
If you're dead set against an hourly estimate and want a firm price, some companies may give you one.
Just keep in mind that they might inflate the cost to hedge their bets, and if the move takes less time than estimated they'll probably still charge you the full amount.
Flat rate estimates may incentivize crews to get done quickly, but rushing often leads to unnecessary damage, so weighing the pros and cons is important.
If your furniture is old and dinged up already it may be the way to go.
If you collect 16th century European antiques, it's probably not.
Since hourly movers charge for their time, anything you can do to speed things up will help reduce cost.
Consider scheduling your move between high traffic early morning and late afternoon hours, and suggesting a less congested route between your old and new homes.
Insider's Tip: If you're moving into a high-rise building with loading docks and elevators, reserve them well in advance of your move so you're not paying workers to wait if they're occupied.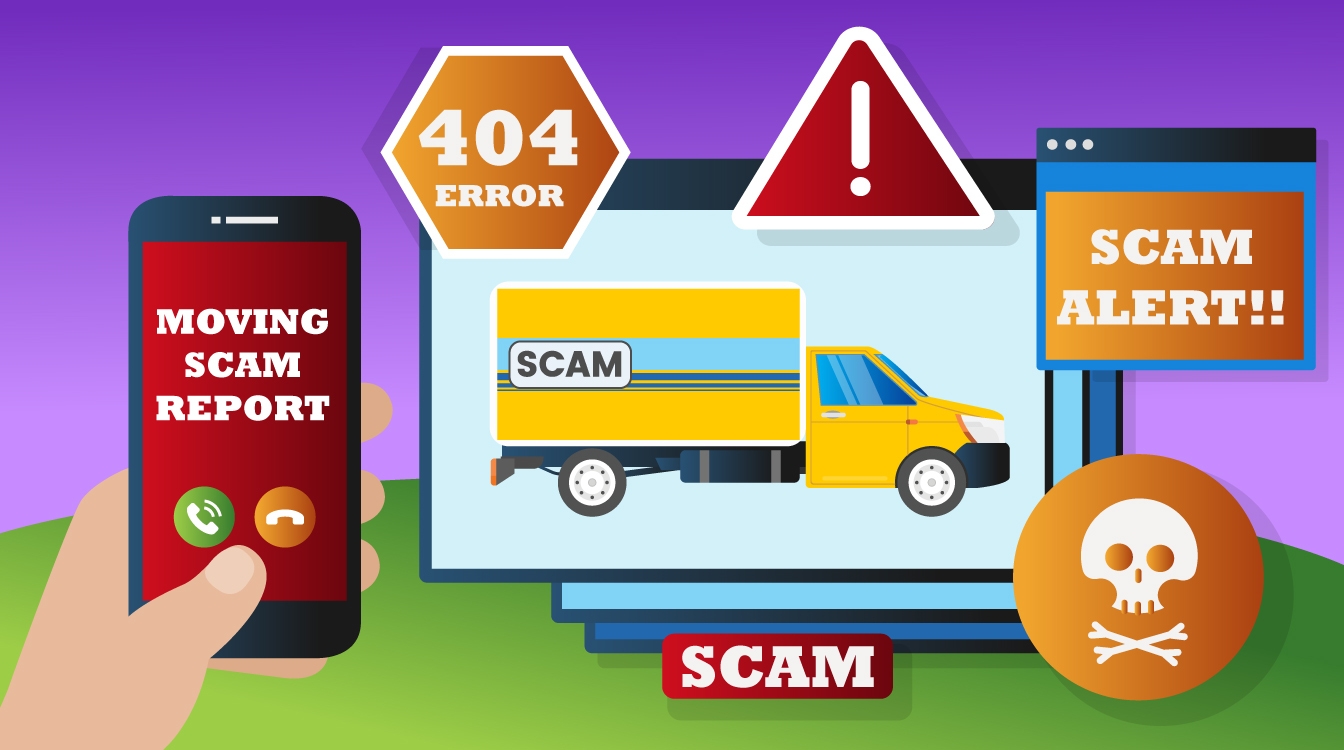 Especially for those who've never experienced the move process from start to finish, getting scammed is a very real concern.
Most moving companies strive to provide high levels of service at reasonable prices, but disreputable players are plentiful too.
Many fly-by-night moving companies prey on unwitting customers, but sketchy online brokers seem to have the most success bilking uninformed consumers out of their hard-earned cash.
Just like traditional movers, brokers should be vetted carefully.
And remember, phone quotes are generally less accurate than video-walkthrough or in-home estimates, especially on larger moves from multi-bedroom homes that require packing and additional services.
If you're just moving a few items and everything is cut and dry however, a phone estimate may be OK.
Just keep in mind that on interstate moves charges are almost always based on the weight of your items.
If a mover or broker gives you an estimate based on cubic feet, it may be a red flag.
Not what you were looking for?
Check out other categories that can help you find the information you need!
See All
Hide All