Tips on Moving to San Antonio, TX: Relocation Guide
San Antonio is most notable for its delicious food, the Riverwalk, and early-American/Texan history.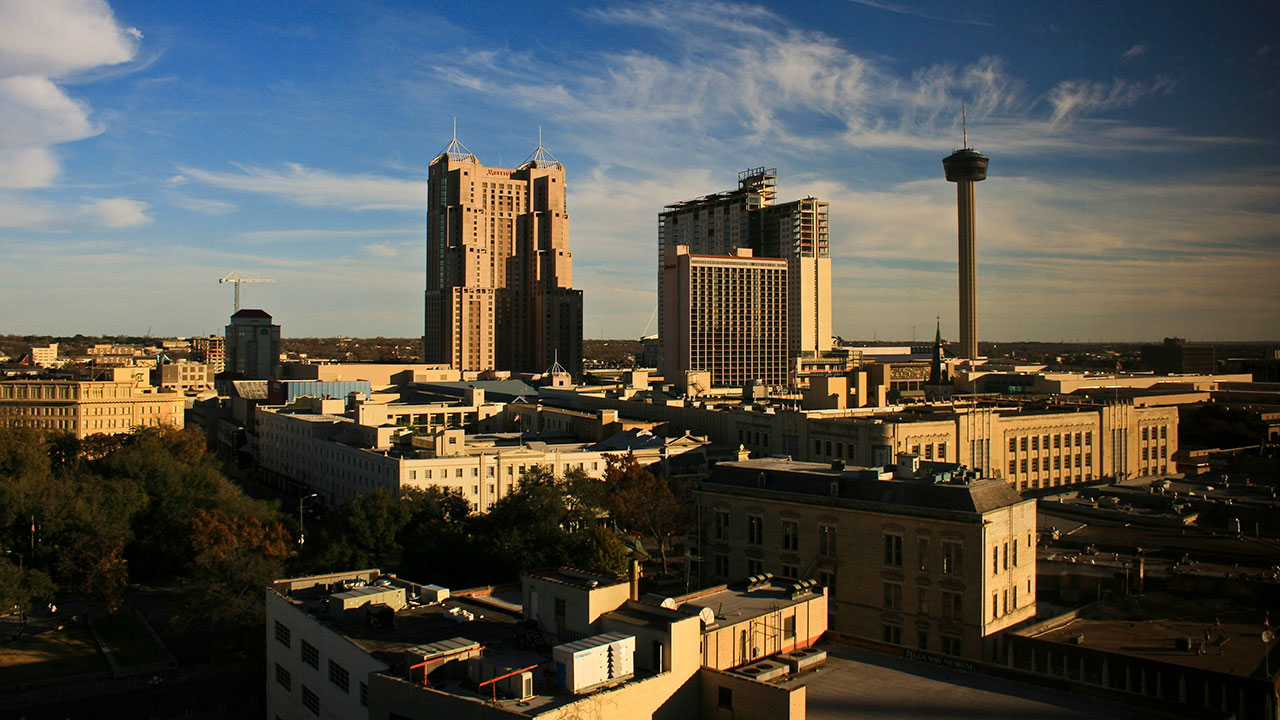 Photo Credit: Bobby Magee
The city is a pretty big tourist destination, which can make it hard to find a place to put down roots. Lucky for you, that's what we're here for!
This guide will help you familiarize yourself with all the basics you'll need to know before moving to Texas's second largest city.
Quick Alamo City Snapshot
With a population of a whopping 1,492,510, San Antonio is the 7th most populated city in the country. That's more than Austin and San Diego and only slightly less than Philadelphia!
The average rent in San Antonio as of early 2018 is around $905. This is low compared to other large metropolitan areas (San Antonio ranks 54th on the list of US metro rents).
San Antonio is huge. The city is nearly 500 square miles in area. To give you some perspective, you can fit all of Chicago into San Antonio twice!
And here's a video that'll give you a better idea of just how cool the Riverwalk is!
Neighborhoods In All Directions
San Antonio is a pretty big city that's split into a bunch of smaller neighborhoods which are conveniently divided into regions named after their geographic location.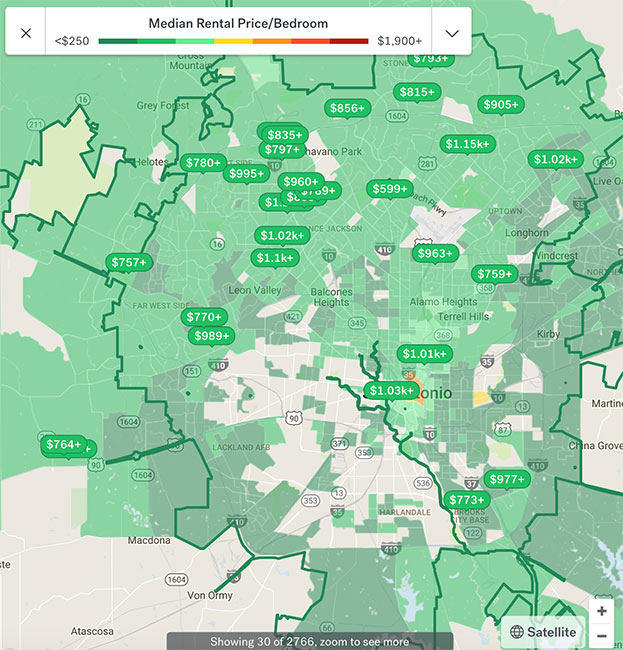 With some exceptions, San Antonio is so large and spread out that rental prices don't vary too much from one area to another.
Downtown is about the only neighborhood where one bedroom rents might get above $1,200, specifically the La Villita Historic Arts Village.
Those seeking to remain close to medical buildings should stick to the Northwest area, known as the Medical Center District.
This is also the area where most students and many young professionals live, as it's home to the University of Texas at San Antonio, the University of Texas Health Science Center, and the South Texas Medical Center.

It's also where Valero, NuStar Energy, and Kinetic Concepts have their corporate headquarters.
There are military buildings spread all over the city as well, with Lackland Air Force base on the far southwest side of town and Randolph Air Force base on the Northeast Side.
Where Are People Like Me Living?
We all want to live near people who are at similar points in their lives.
Esri.com's ziptapestry tool is one of the coolest resources available for breaking down demographics by zip code.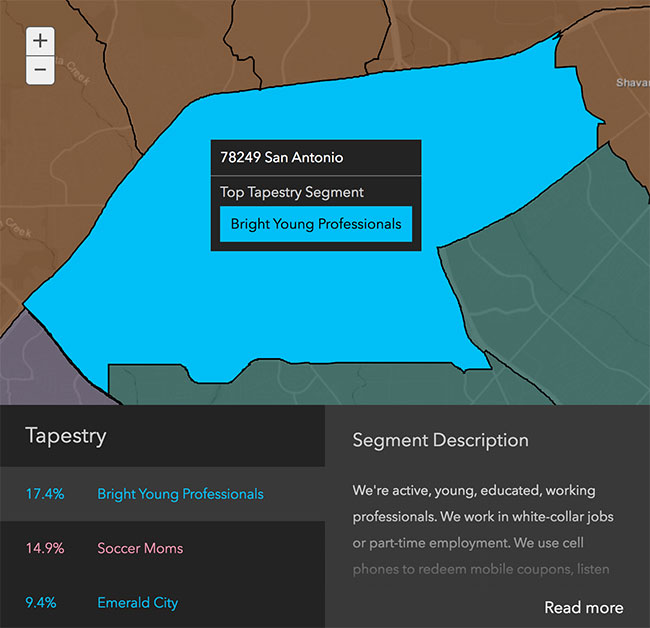 For example: If you plug in the zip code for the Riverwalk (78249) you'll get a detailed breakdown of the main types of people living in the area. Yeah, it's that good!

Still, great neighbors aren't worth much if you can't get to work on time. So let's take a look at what the commuting situation in San Antonio is like.
You will definitely need a car
Because it's such a large city, San Antonio is heavily car-dependent. You will need to become very familiar with its highways if you plan on leaving the house.
Below is a commute time hotspot map for getting into downtown. Red areas are close to sixty minutes while green areas are closer to five minutes or less.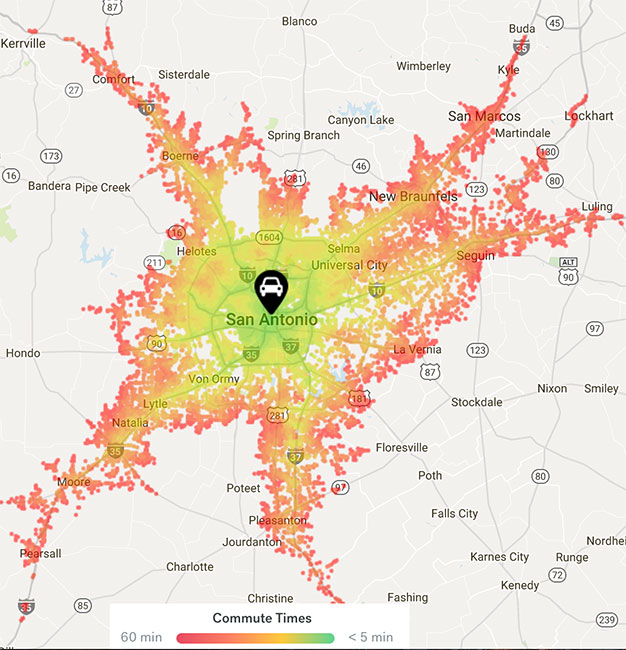 Bus fares are $1.20 for adults for one ride, an extra 15 cents for unlimited transfers for 2.5 hrs, or $5 for a day pass. Students receive a 50% discount to these prices. For more info about bus routes, check here.
There's also megabus, a bus from San Antonio to downtown Austin, the fare is usually less than $10 and the trip is roughly an hour and a half long.
Bottom line: Driving is a must in most San Antonio neighborhoods.
Not the kind of city where you can rely on biking or walking to get around

The bus system outside of downtown ain't great and the same goes for walkability.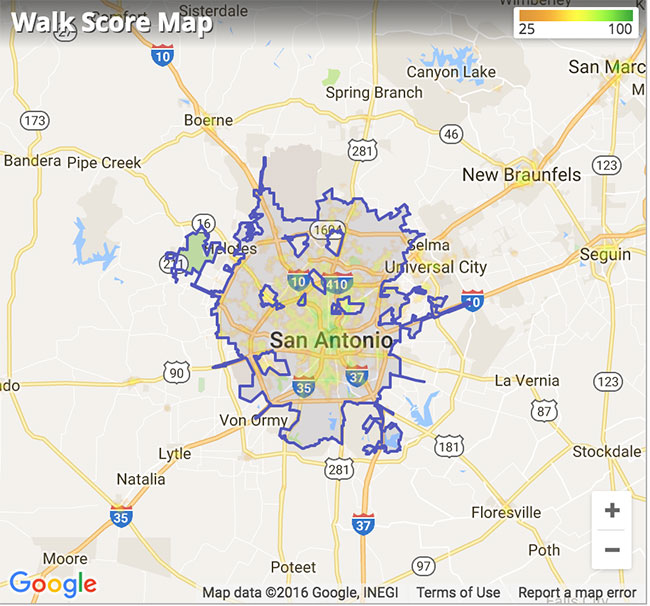 If you don't like driving or can't drive, you'll pretty much want to live near Downtown.
The average walk score for the downtown area is about 81/100. So if you're looking for a place to live but don't want to have the responsibility of a car, Downtown should be your eleccion numero uno.
The city has, however, become increasingly more bike-friendly through the implementation of more and more bike roads.
If driving isn't an option, biking in conjunction with public transportation is a potential back up.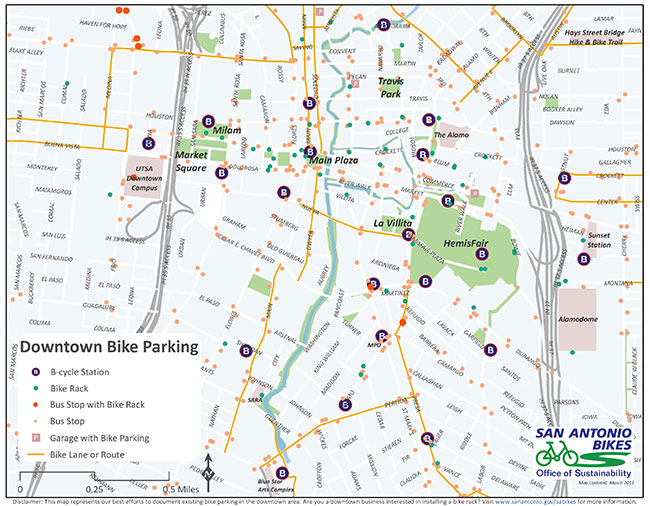 San Antonio is about as safe as any other city
So yeah… On paper, San Antonio doesn't look too hot…
The Crime Index in San Antonio, according to Neighborhood Scout is currently sitting at a cool 4 out of 100.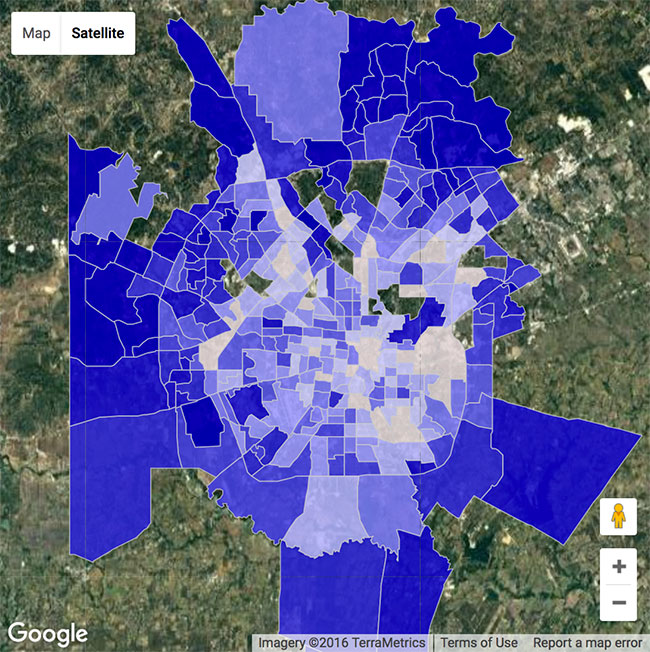 Keep in mind, these statistics do not reflect your likelihood of being the victim of a crime, but it instead just shows the frequency at which crime occurs.
That being said, areas like Downtown near the AT&T Center and near Eastside and the inner-west-side can get pretty sketchy, particularly after dark.
While the city has seen a pretty drastic increase in violent crime recently, as long as you keep your wits about you, don't go looking for trouble, and actively work to avoid conflict you should be fine.
Renting an Apartment in the River City
The first step in finding you're perfect San Antonio apartment is determining exactly what accommodations you'll need.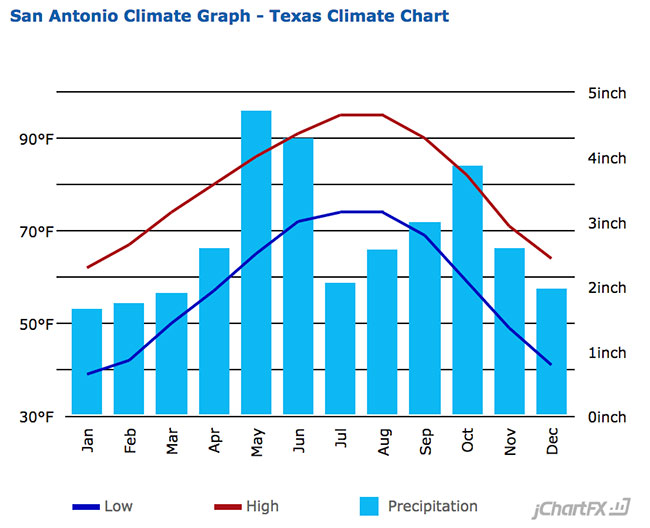 Look, San Antonio is in Texas and Texas is hot. You'll need air conditioning unless you want to be utterly miserable for half the year.
As for the winter months, while much warmer than you'll see in many states, things can still get pretty chilly at night. Having heat would definitely be wise even if you don't use it much.
Be aware that your heating and A/C usage will impact your average electricity bill.
San Antonio also doesn't really have a ton of conveniently located laundromats and most areas of the city aren't super walkable. Basically, unless you're living in or near Downtown, a washer/dryer is a necessity.
Now that you know what you need, here are a few of our favorite websites to find apartments.
Use the sort functionality to drill down on your desired number of bedrooms, budget, etc.
It may surprise you, but Craigslist is a very useful site for finding apartments (especially places whose owners/landlords are desperate to rent out).
Note: This DOES NOT mean you should trust Craigslist implicitly. Here's their own guide on how to recognize potential scammers.
San Antonio Rental Market
San Antonio's rental market is fairly advantageous to renters at this time, with a 0.46% decrease in average rent and an overall average rent of $1,077 between 2017 and 2018. Compare that to a 3.43% increase in the United States as a whole.
San Antonio's vacancy rate is 6.6%, compared to 5.85% for the nation as a whole. In other words, you'll have an easier time finding a place here than most other places in the US, and the rent is likely to be cheaper!
Before You Make the Move
San Antonio is in Texas, which can get very hot in the summer. The average high in July is 95 degrees! If possible you should avoid moving during the summer months.
Texas Rental Law
Before you pack your wagon and hit the old dusty trail, there are a few things you should know about the laws related to renting in Texas:
Choosing a San Antonio Suburb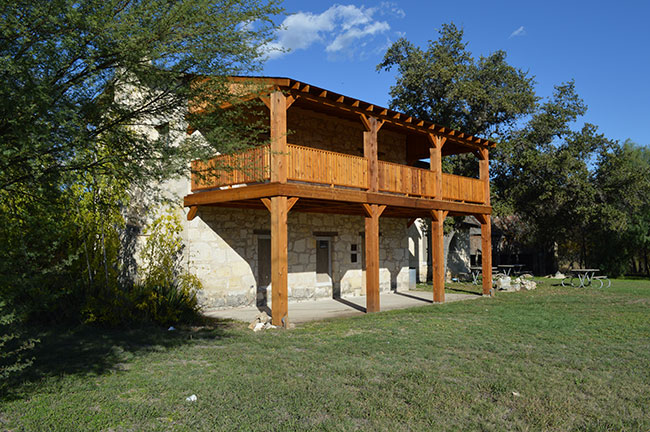 The outer edges of town are where you'd want to be if you prefer to avoid city life. Past Loop 1604 are landscapes true to what you'd expect from Texas outdoors.
Spring Branch and Boerne host a wide variety of quaint and private homes.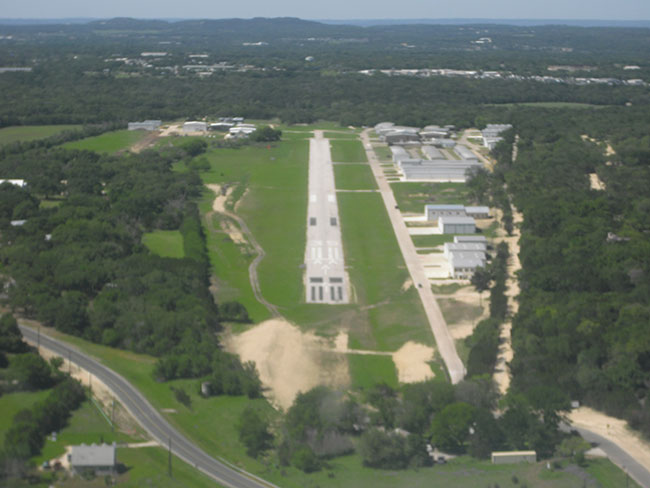 Living in these neighborhoods can run much more expensive than in the inner city depending on where you decide to stay, so keep that in mind if you should decide that the city isn't for you.
For example, a two bedroom in Spring Branch might run you as high as $1,400 a month while Boerne will be slightly better priced around $1,050 and up a month.
Bars, Clubs, and Riverwalks
If you're looking for a more progressive, nightlife experience in San Antonio, Southside and Uptown Central are the places to gravitate around.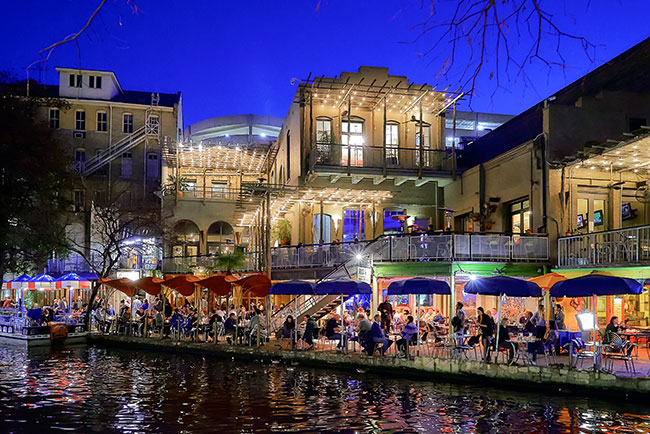 Nightlife on the Riverwalk: The Riverwalk and Downtown offer tons of live music venues and bars that specialize in wine, martinis, local brews, you name it.
The Republic of Texas Restaurant offers karaoke and colossal margaritas, which also go great together!
Howl at the Moon is a well-known urban dueling piano bar that's ALWAYS a great time.
The Friendly Spot is an old converted Ice House. When technology bid ice houses farewell, the name of the establishment remained, and the place was converted from ice house to bar.
Who doesn't love Happy Hour deals? This is a list of San Antonio's best happy hour deals.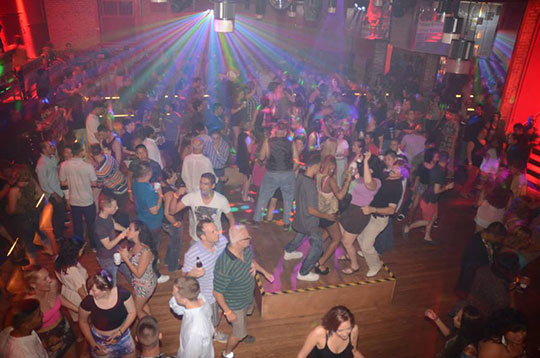 If you're into the club scene, Bonham Exchange is a three-story dance club in a historic venue just down the street from the Alamo. If you're a cowboy looking for a cowboy or a cowgirl looking for a cowgirl, check out Pegasus.
Now that you're ready to move to San Antonio…
If you want to get an idea on the cost of different moving services, check out our moving cost calculator.
You also may want to have a glance at our moving out of state guide for more info and tips to consider when making a long distance move.
Before moving, you'll also want to contact the city's Right-Of-Way Management Division to file for a temporary street parking permit.
Here are the instructions on how to file for the permit, and you can click here for more detailed information about the process.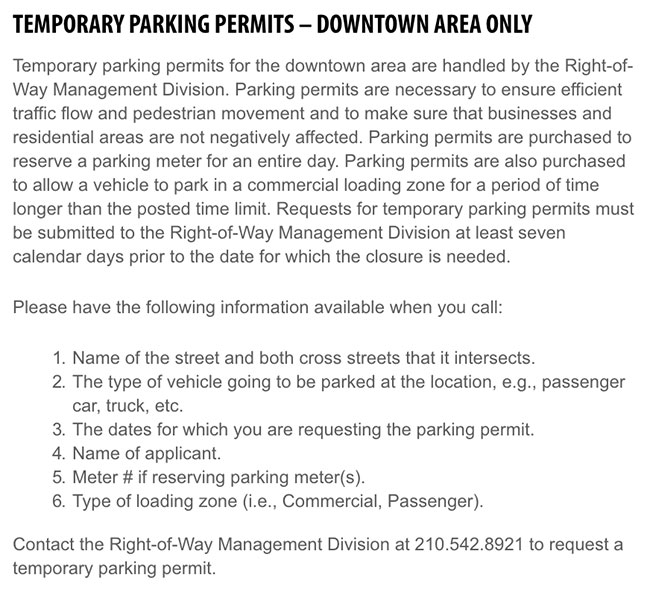 Moving Permits: If you plan on moving near the downtown area, you may or may not need a permit to occupy a space temporarily. You should visit this website to learn more.
You're all moved! Now what?
Alamo City's Historical and Cultural Attractions
On any given night, you can enjoy a bit of the most amazing, authentic Tex-Mex food there is, then take a relaxing ferry trip over the river where you'll see some of the most beautiful scenery in South Texas.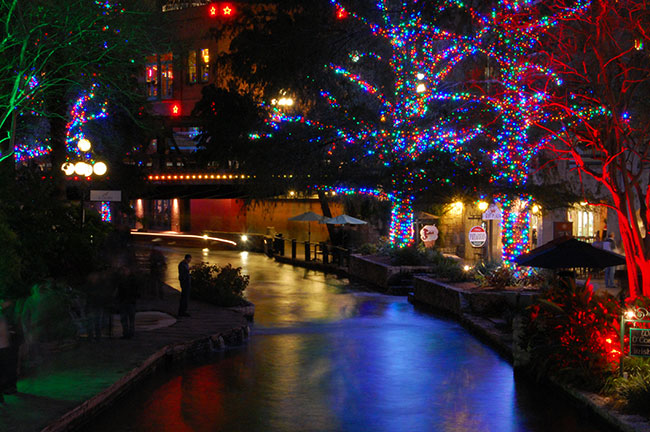 And did I mention San Antonio is also home to the five-time NBA champs? The San Antonio Spurs are nothing short of legendary, and locals never miss the opportunity to let you know.
Not what you were looking for?
Check out other categories that can help you find the information you need!
See All
Hide All