Philadelphia Neighborhood Guide
You can see it in the pride and unique character of each of them, and you can see it in the sheer quantity of real estate options.
By some counts, there are more than 160 distinct neighborhoods within city limits.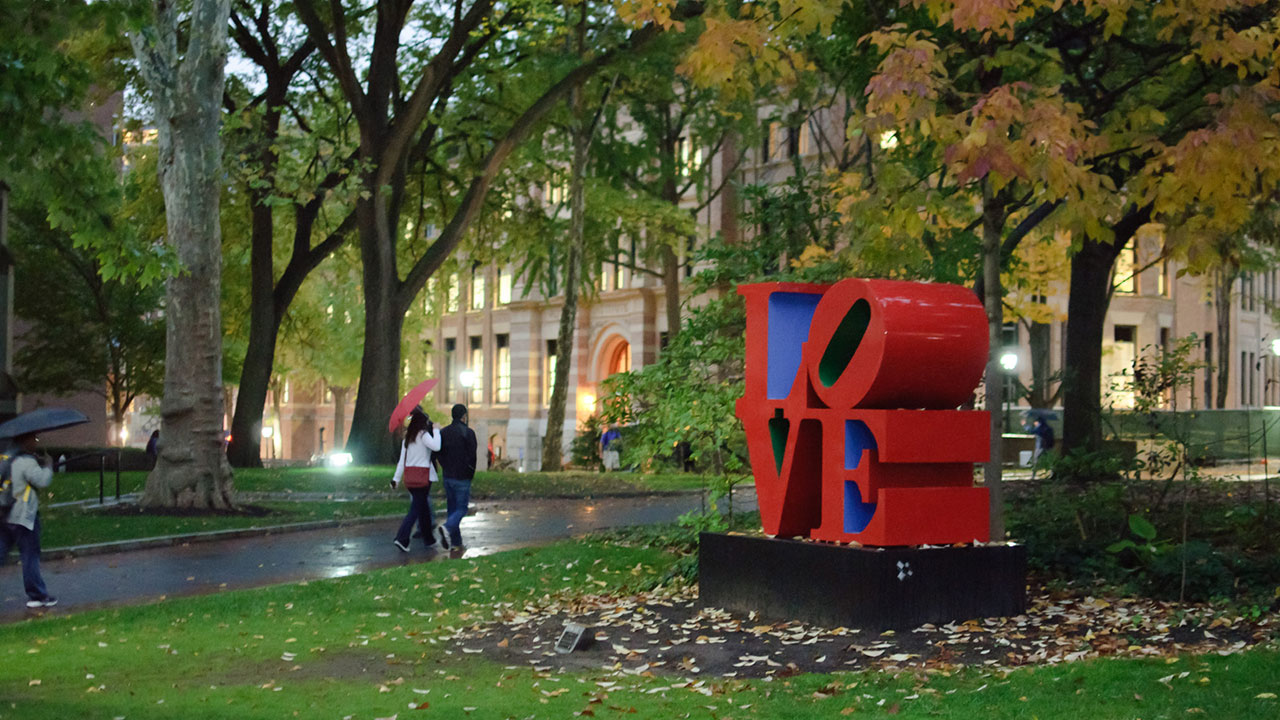 In this guide, we've stuck to the most popular and provided insights into their unique qualities.
Each neighborhood entry includes average 1-bedroom rent prices and some local hotspots to help you with relocating to Philly.
Moving to a new Philly neighborhood? These are the best Philadelphia movers to handle your relocation.
Jump to a specific neighborhood using the menu below, or scroll through for the full list.
Alright, let's go.
Bella Vista
Home to the iconic open space Italian Market, Bella Vista remains the epitome of Philadelphia's sizable Italian-American population, as you might expect from the first neighborhood in the city settled by Italian immigrants many years ago. Today, though, the neighborhood is as rife with taquerias and pho spots as it is with ristorantes.
As a result, it's one of the city's finest dining hubs, with great options for food and drink on just about every block, from haute cuisine to holes in the wall.
Average Rent for 1-bedroom: $1397 (4%⬇️)
Demographics: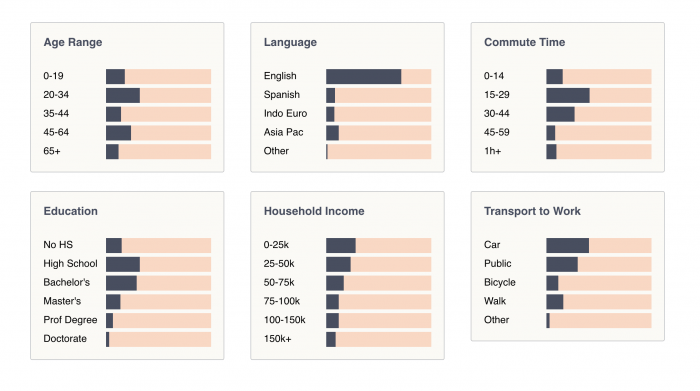 Happening Spots:
Sabrina's
Modo Mia
Prima Pizza
Termini Brothers
Ba Le Bakery
East Passyunk
East Passyunk is a neighborhood that separates long-time Philadelphians from newcomers, but it also unites them. The old school neighborhood has seen a resurgence of late, with hip new restaurants and bars popping up along the commercial corridor amid the traditional haunts.
Even with the renaissance and cheesesteak landmarks Geno's and Pat's in Passyunk Square which draw tourists from all over, East Passyunk has a homey, neighborhood feel. By the way––those in the know pronounce it "Pa-shunk" with that nasally, Mid-Atlantic "ah" sound.)
Average Rent for 1-bedroom: $1100 (4%⬇️)
Demographics: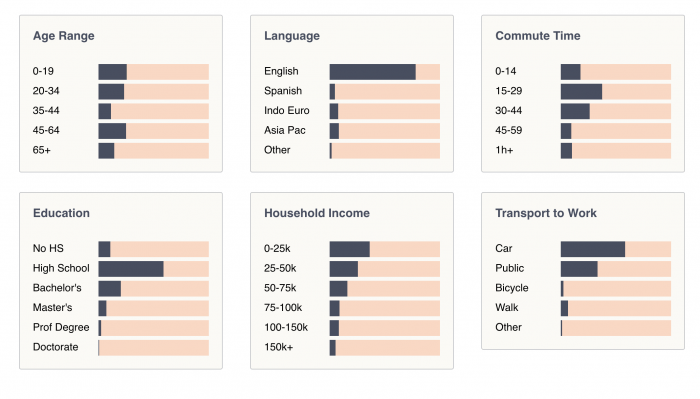 Happening Spots:
Laurel
The POPE
Marra's
Cantina Los Caballitos
Bing Bing Dim Sum
Fairmount
The Fairmount area is at the heart of many of Philadelphia's world-class museums, like the Philadelphia Museum of Art along the Schuylkill River.
This family-friendly neighborhood residing in the shadow of a looming, old state penitentiary retains a tranquil feel even along its bar-heavy main drag. It's close enough to the action that it doesn't feel remote, but isolated enough to never feel overwhelming.
With its subsections of Francisville and Spring Garden, even Fairmount can feel like many places all in one neighborhood.
Average Rent for 1-bedroom: $1475 (6%⬇️)
Demographics: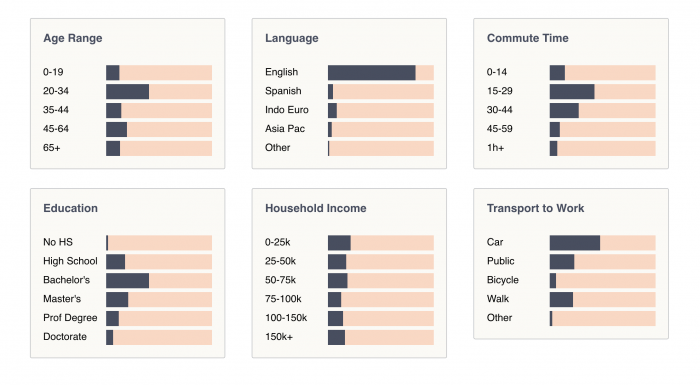 Happening Spots:
Eastern State Penitentiary
Barnes Foundation
Era Bar
Jack's Firehouse
Pizzeria Vetri
Fishtown
While many neighborhoods celebrate their rich histories, Fishtown fixes more on its future. No Philadelphia neighborhood has transformed in recent years the way Fishtown has. Situated just west of Olde Kensington, Fishtown overlooks New Jersey over the Delaware River.
In addition to being the home of some of the city's most interesting new shops and restaurants, it is a hub of the city's creative scene, brimming with music venues, galleries and studios.
Average Rent for 1-bedroom: $1733 (2%⬇️)
Demographics: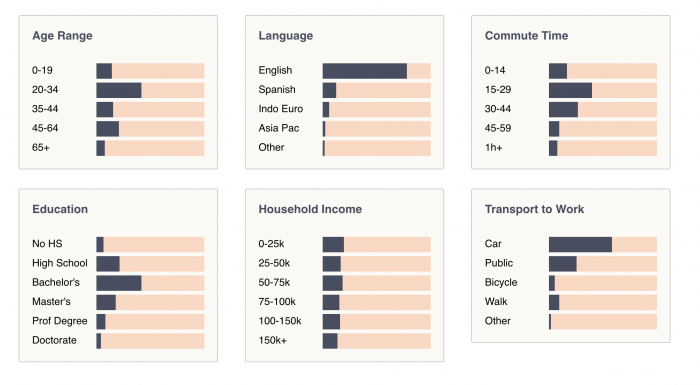 Happening Spots:
Johnny Brenda's
Weckerly's Ice Cream
Yard's Brewing Co.
Sancho Pistola's
Coffee House Too
Graduate Hospital
Tucked into Southwest Center City is Graduate Hospital, packed with bars of all kinds––especially along the dense South Street corridor. It's also highly walkable, making the rich nightlife that much more accessible.
There are plenty of pubs and restaurants, but the area's layout is also very conducive to festivals, block parties, and other outdoor gatherings, which are plentiful during warmer months. Spring and summer are the perfect seasons for farmer's markets, like the Rittenhouse Farmer's Market on Walnut Street, and many more up Broad Street toward city hall.
Average Rent for 1-bedroom: $1400 (14%⬇️)
Demographics: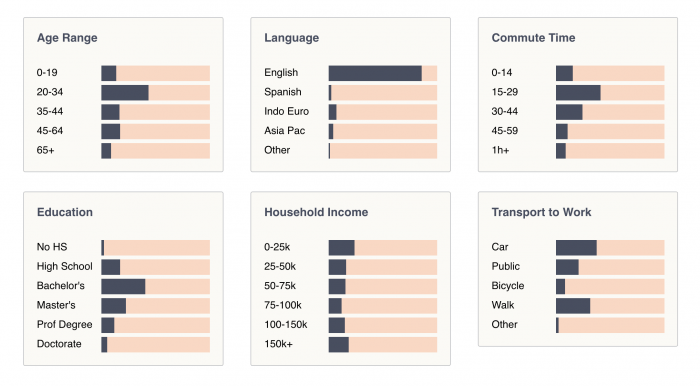 Happening Spots:
Honey's
The Bakeshop on 20th
Ultimo Coffee
Pub & Kitchen
The Sidecar Bar
Market East
Parking is tough in this downtown neighborhood, but Market Street and adjacent streets are busy with foot traffic, too. Due to Independence Hall and other popular sites in the area, you'll have easy access to the public transit system (SEPTA) if you really need it.
With the Convention Center and historical attractions, out-of-towners are plentiful here, but there are plenty of spots for locals to wine and dine, and its central location makes lots of other great neighborhoods accessible. You can easily make your way from Chinatown to Penn's Landing on foot in no time.
Average Rent for 1-bedroom: $1750 (2%⬆️)
Demographics: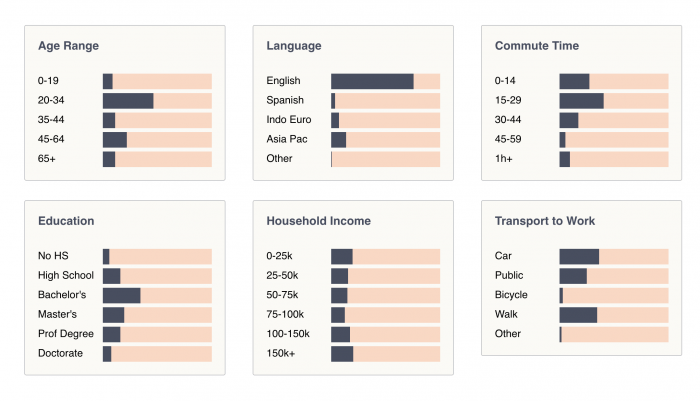 Happening Spots:
Reading Terminal Market
Nan Zhou Noodle House
Indeblue
Hop Sing Laundromat
Yakitori Boy
Northern Liberties
With thriving nightlife and an artsy aesthetic, No Libs is what Old City was a decade or two ago and where Fishtown is heading soon.
With its old factories and warehouses reconstituted into residential and commercial spaces, this one-time industrial North Philadelphia neighborhood has evolved quickly into a cultural destination and a hot place to live.
Average Rent for 1-bedroom: $1733 (2%⬇️):
Demographics: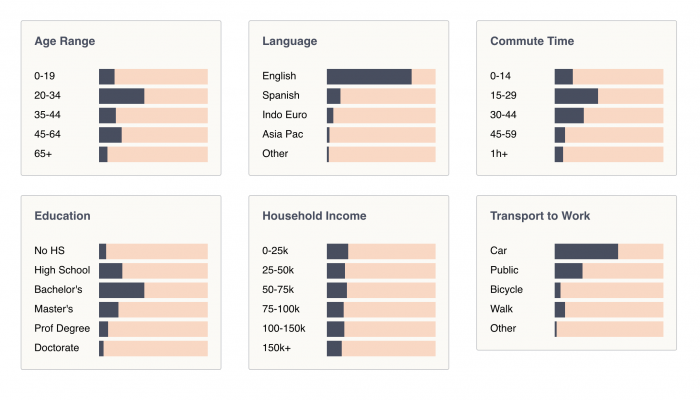 Happening Spots:
North Bowl
Standard Tap
Morgan's Pier
El Camino
Random Tea Room
Old City
The cobblestone streets and historical sites make Old City feel old, but its many boutiques and galleries
make it feel mature.
The restaurant and bar scene make it a worthwhile destination every night of the week, but the lively art scene makes this neighborhood a standout on First Fridays.
Average Rent for 1-bedroom: $1750 (2%⬆️)
Demographics: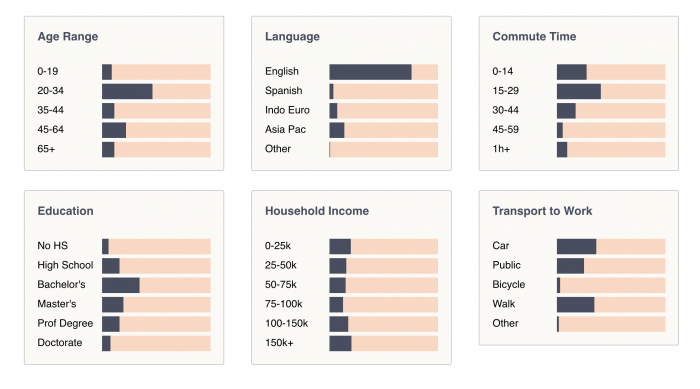 Happening Spots:
Han Dynasty
National Mechanics
Franklin Fountain
Amada
The Khyber
Pennsport
Though new restaurants and bars keep popping up, Pennsport remains a mostly residential neighborhood. It's also one of the most diverse areas in a fairly diverse city, with row homes inhabited by longtime South Philly families and new immigrants from around the world.
As a result, it lacks the options for going out that other neighborhoods boast, but the rich cultural fabric can make it feel just as lively.
Average Rent for 1-bedroom: $1450 (4%⬆️)
Demographics: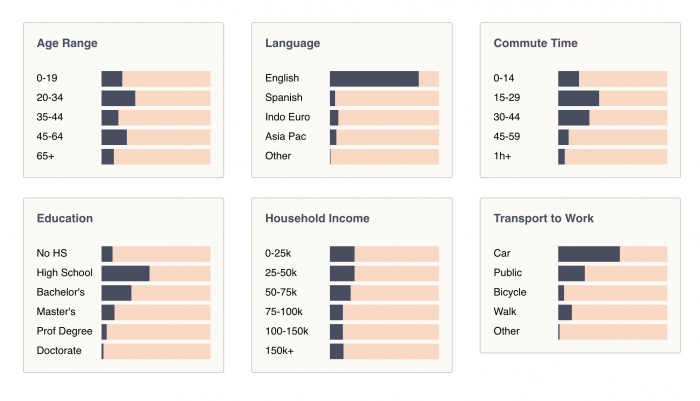 Happening Spots:
Federal Chicken and Donuts
Mifflin Tavern
Grindcore House
Shank's Original
Hook & Reel Cajun
Powelton Village
A bit removed from the action, Powelton makes up for its remoteness with its lush greenery and distinct architecture.
It's a decidedly residential neighborhood with an almost suburban feel and a strong sense of community, but there are plenty of great low-key hangouts, too. Within walking distance of 30th Street Station, Powelton Village grants access to much of the Philadelphia area.
Average Rent for 1-bedroom: $1095 (5%⬆️):
Demographics: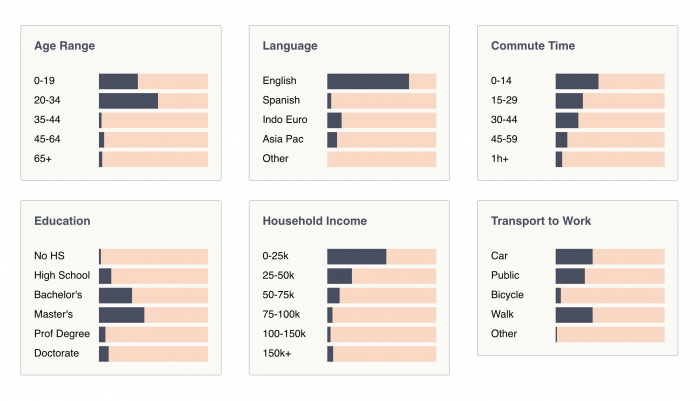 Happening Spots:
Drexel Park
The Common PHL
LAVA
Green Line Cafe
International House
Queen Village
Queen Village is one of South Philadelphia's oldest neighborhoods, and it contains generations of accumulated charms in its narrow streets.
The brick buildings and leafy trees give it a timelessly cozy feel, but you can also step onto East South Street, still one of the liveliest stretches in the city.
Average Rent for 1-bedroom: $1450 (4%⬆️)
Demographics: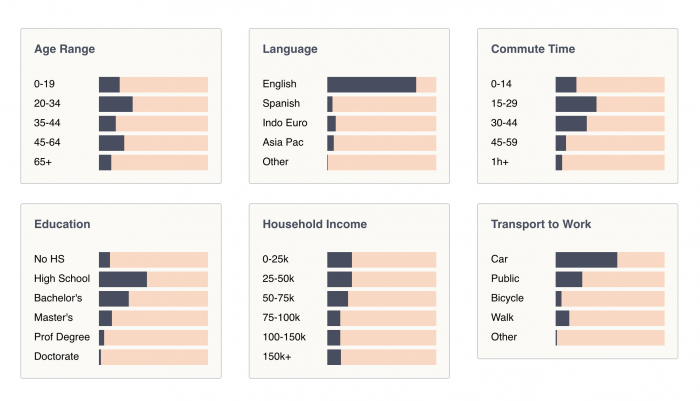 Happening Spots:
Jim's Steaks
Famous 4th Street Delicatessen
Philly AIDS Thrift
Tattooed Mom
Mostly Books
Rittenhouse Square
With its chichi reputation and elegant green space in the middle of the city, it's no wonder Rittenhouse Square is such an expensive area. But even if the rent prices make living there seem like an impossible dream, it's a worthwhile destination, especially for the outdoor dining options when it's warm out. Plus, sitting in the park doesn't cost a dime.
And don't forget about the surrounding neighborhoods like Midtown Village and Logan Square, with plenty of free and cheap things to do.
Average Rent for 1-bedroom: $1650 (3%⬇️)
Demographics: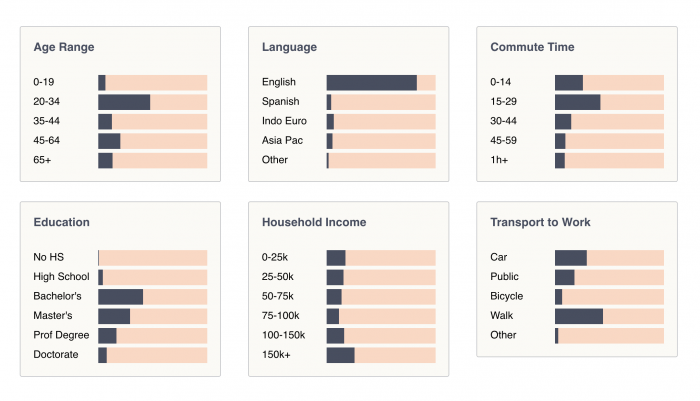 Happening Spots:
Premium Steap
Hip City Veg
Parc
First Unitarian Church
Monk's Cafe
Society Hill
Society Hill has a decidedly retro vibe, which complements the handful of shops and restaurants that dot its historic streets.
The cobblestones can be hard on your shock absorbers, but it's a great place for a stroll. It's hard to beat telling people that you live next to the Liberty Bell.
Average Rent for 1-bedroom: $1750 (2%⬆️)
Demographics: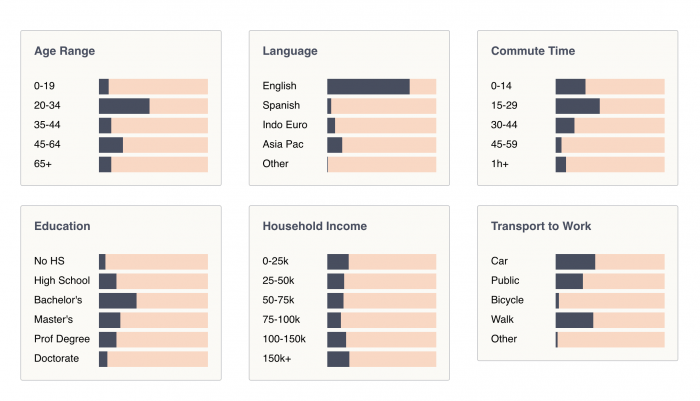 Happening Spots:
Zahav
The Twisted Tail
Blackbird Pizzeria
Xochitl
Milkboy
Spruce Hill
Spruce Hill in West Philadelphia is one of Philly's most ethnically diverse neighborhoods, and its food scene is all the proof you need. Whatever cuisine you're craving, you can find an authentic spot somewhere.
Even as the University City student population has stretched westward into Spruce Hill, the population remains family-oriented. Centerpiece Clark Park is great all year round but stands out in the winter for its sled-friendly hills.
Average Rent for 1-bedroom: $1088 (0%)
Demographics: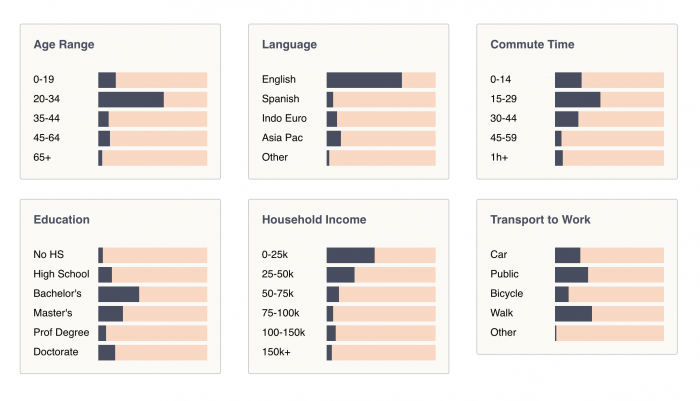 Happening Spots:
Clark Park
Green Line Cafe
Wah-Gi-Wah
Kilimanjaro
The Rotunda
University City
University City gets its name from the schools there—the University of Pennsylvania and Drexel University—and the amenities cater to the student-heavy population. Penn's and Drexel's campuses give the neighborhood a predictably collegial atmosphere, and the peripheral elements benefit from the abundance of culture and innovation the schools stimulate.
University City is rife with the sorts of late-night hangouts and cheap eats—it's a food truck hub throughout the year—that students thrive on, but it's got plenty of high-end restaurants and art galleries as well.
Average Rent for 1-bedroom: $1290 (38%⬇️):
Demographics: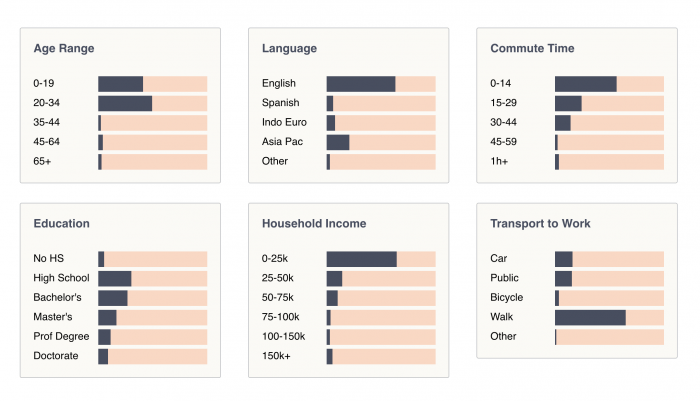 Happening Spots:
Distrito
Pod
Wishbone
World Cafe Live
White Dog Cafe
Washington Square West
Situated on and around one of the most tranquil green spaces in the city, Washington Square West includes many of Philadelphia's finest restaurants and the heart of its vibrant Gayborhood.
The neighborhood is also a shopping destination, featuring the famed Jeweler's Row and Antique Row and a wide variety of boutiques and stores.
Average Rent for 1-bedroom: $1410 (6%⬇️)
Demographics: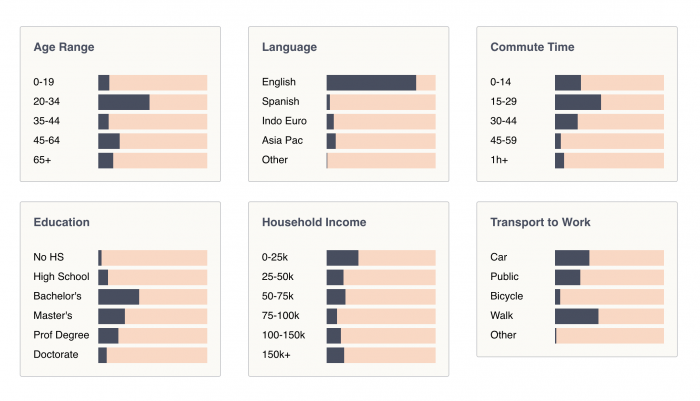 Happening Spots:
Talula's Garden
Barbuzzo
El Vez
Mercato
Voyeur
If you're looking to get out of the city, we recommend checking out Northwest Philadelphia––the Germantown, Chestnut Tree, and Roxborough-Manayunk neighborhoods all make their way up Wissahickon Creek, perfect for anyone who thrives close to nature.
Now that you've found a neighborhood, check out our list of 40 thing to do in Philly!
Not what you were looking for?
Check out other categories that can help you find the information you need!
See All
Hide All