Best Philadelphia Movers of 2022
Strenuous research of customer reviews, state and federal licensing and insurance, industry reputation, among other factors, made it certain. These are the best moving companies in Philadelphia.
The top 4 Philadelphia movers in 2022 are...
Best Overall
Quick quote
Fast, easy, no commitment
(215) 309-9775
Best Overall
Bellhop, (USDOT# 3296538), has facilitated the moving process like no one else before. Bellhop has brought the 21st century to the moving industry with its "uber-like" technology. With this technology, they've been able to streamline the moving process while reducing overhead. This of course, allows them to offer competitive pricing. Because of this and more, Bellhop is our top choice for your next Philadelphia move.
Quick quote
Fast, easy, no commitment
(215) 309-9775
Quick Quote
Services
Professional Drivers
Packing & Unpacking
Loading & Unloading
Moving Supplies
Moving Insurance
Storage
The Good
Ability to manage the entire experience online
A dedicated concierge specialist to ensure you are set up for success on your move day
Ability to tailor move based on your needs with Build-Your-Own Package
Exceptional customer service
The Bad
moveBuddha Review
Think the moving industry is outdated? You're right, but not with Bellhop! Bellhop has sought to change the game with moving. Incorporating technology that helps streamline the moving process as well as ensure the pricing transparency of a too-often sketchy industry.
Count on the friendliness of a great local business but also the infrastructure of an established tech company. There is not a company we can recommend more than Bellhop for your next Philadelphia move.
Most Transparent Pricing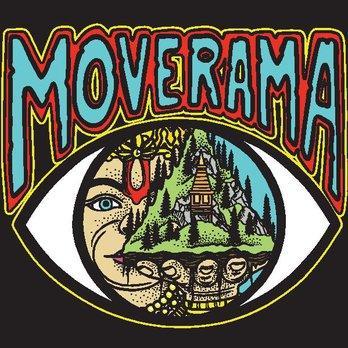 Quick quote
Fast, easy, no commitment
(215) 420-0305
Most Transparent Pricing
Moverama, (USDOT# 2922241), is a young Philadelphia-based moving company founded as a response to the many issues in the moving industry. Two industry veterans decided to start their own companies and customers have been happy with them since. Transparency, customer satisfaction, and streamlining the moving process have set Moverama apart in the Philadelphia area. For this, Moverama is one of the top moving companies in the city of Brotherly Love.
Quick quote
Fast, easy, no commitment
(215) 420-0305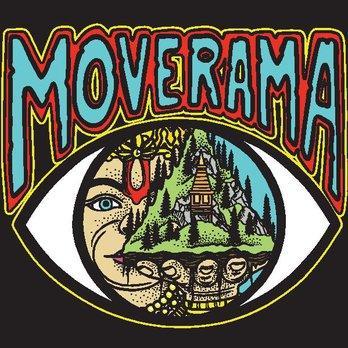 Quick Quote
Services
Professional Drivers
Packing & Unpacking
Loading & Unloading
Moving Supplies
Moving Insurance
Storage
The Good
They value straightforwardness and refrain from overpromising
Transparent pricing of rates available on their website
Consistent positive experiences by customers
The Bad
5% service fee for paying with a credit card
moveBuddha Review
When browsing a typical moving company's FAQ section, you're usually met with boilerplate information about what moving companies generally offer and sound packing advice. Moverama however includes a comprehensive list of questions that are specific to them and they're not afraid to tell you what they won't do. If you're a customer that values straightforwardness when dealing with a complicated move, Moverama is the responsible company you're looking for. It's way better to find out what a mover can't do before a move and not after.
That's just one example of how this young company values transparency and doing things better in an industry plagued with bad habits and overpromises.
Moverama is a great option for your next Philadelphia move.
Best Storage Options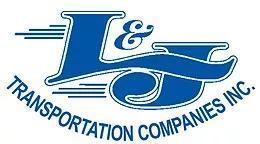 Quick quote
Fast, easy, no commitment
(610) 327-3100
Best Storage Options
L&J Moving and Storage, (USDOT# 889135), is a reliable local mover of the Philadelphia area with ample coverage across the state of Pennsylvania. As an agent for North American Van Lines, L&J are more than prepared to take on any kind of individual services that your move requires including moves that go out of state!
Quick quote
Fast, easy, no commitment
(610) 327-3100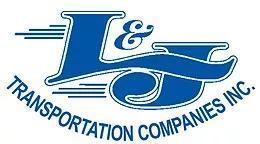 Quick Quote
Services
Professional Drivers
Packing & Unpacking
Loading & Unloading
Moving Supplies
Moving Insurance
Storage
The Good
Moves pianos, fine art, antiques, cars, and more
An option for out of state, commercial, and even international moves
Over 30 years of experience
The Bad
Website lacking some information
moveBuddha Review
L&J Moving and Storage is an all-around solid option for your next Philadelphia area move. Customers recommend L&J often citing their professionalism and efficiency. With so much experience, they've learned that customer satisfaction is key and they've set everything in place to ensure it. If you're moving in the Philadelphia area, L&J is a mover that you should consider.
Best Customer Service

Quick quote
Fast, easy, no commitment
(215) 275-1924
Best Customer Service
Broad Street Movers, (USDOT# 2472401), is a mover with over 12 years of experience moving people in the Philadelphia area and even to New York and Washington DC. Customers often cite their professionalism and efficiency in their recommendations of Broad Street Movers.
Quick quote
Fast, easy, no commitment
(215) 275-1924

Quick Quote
Services
Professional Drivers
Packing & Unpacking
Loading & Unloading
Moving Supplies
Moving Insurance
Storage
The Good
Experienced in moving to NYC and DC area
Responsive customer service representatives
Reputation of professionalism
The Bad
Additional 2.75% fee on credit card payments
moveBuddha Review
Broad Street Movers is a solid choice for your Philadelphia-area move. Professionalism, efficiency, and experience define Broad Street Movers. While they excel at local Philadelphia-area moves, they also have vast experience in moves to New York City, Washington DC, Boston, and Pittsburgh.
If getting a job well done consistently is what you're looking for, Broad Street Movers is definitely a mover you should consider!
How Much Will It Cost to Move to (or Within) Philadelphia?
The following pricing table shows ballpark costs for local moves within the Philadelphia area and its suburbs depending on the size of your new home.
However they're just averages based on multiple factors, so getting free personalized quotes for your move is imperative.
| Home Size | # of Movers | Cost/Hour | Base Cost (2hrs) | # Hours | Avg. Total |
| --- | --- | --- | --- | --- | --- |
| Studio | 2 movers | $90 | $180 | 3 | $270 |
| 1 Bedroom | 2 | $90 | $180 | 4 | $360 |
| 2 Bedroom | 3 | $135 | $270 | 6 | $810 |
| 3 Bedroom | 4 | $180 | $360 | 7 | $1,260 |
| 4 Bedroom | 4 | $180 | $360 | 9 | $1,620 |
| 5+ Bedroom | 5 | $225 | $450 | 12 | $2,700 |
**Estimated rates are for labor only and do not include travel time, fuel surcharge, packing services, unpacking, accessorial charges (like shuttles), or insurance.
What does a good moving company look like?
These days most of us need to pinch pennies where we can, but going with the lowest moving quote is almost always a bad idea.
Instead, consider things like value, peace of mind, and the benefits of having a stress-free moving experience.
And remember, just because a company gives you an enticingly low free quote doesn't mean the actual cost won't be higher.
In short, using vetted professional movers with verified customer reviews is the way to go.
In the moving industry, the best moving companies have high-quality services including –
Being punctual and professional
Doing the heavy lifting so customers don't have to
Honoring commitments like pick up and delivery dates
Keeping communication lines open at all times
Having vetted and trained moving team members and moving trucks
Protecting customer's residences and handling their items with care
Offering additional moving services like packing, crating, unpacking and furniture disassembly/reassembly
Giving customers the option of pre-planned or last minute storage services if the need arises
Offering support for local and cross country moves
Do Philadelphia movers offer storage?
Yes, depending on your storage needs most moving companies in Philadelphia, Pennsylvania do offer both short and long-term storage.
However, while some have their own storage facilities, others store their customer's household goods at third-party warehouses, so make it a point to ask this question in the early stages of the moving process.
If you'd rather not hire professional movers and only need a small or medium size storage unit, Full-Service Storage is a convenient and affordable option that's worth checking out.
What else do I need to know about moving to Philadelphia?
Not surprisingly, downtown Philadelphia is often a chaotic mishmash of construction projects and traffic jams.
Parking is hard to come by, and if you're moving into a commercial building like a high-rise apartment complex your movers will need to submit a proof of insurance certificate to property management before moving you in or out.
You may also need to reserve parking spots, elevators, and loading docks for the movers.
These reservations can fill up early during the peak season, so book them well in advance of moving day.
To reserve parking on public streets, you may need to apply for a permit with the police department.
How can I make sure that my movers are properly licensed?
All long-distance interstate moving companies are required to have a USDOT number, and many have MC (Motor Carrier) numbers as well.
Checking the DOT and MC numbers of moving companies you're considering using is a great way to weed out nefarious players.
Did You Know?
Due to its proximity to other large cities like New York, Baltimore, and Pittsburgh, most Philadelphia moving companies offer both local and long-distance moving services.
Frequently Asked Questions – Philadelphia Movers FAQs
What's commercial moving?
In mover's lingo, commercial moving refers to business and office relocations. Some Philadelphia movers also offer commercial moves in addition to other relocation services.
How will the COVID-19 pandemic affect my move?
It can vary drastically between companies, cities, and states, so contact prospective movers directly and ask about restrictions and precautions.
Check out our post, How Will Coronavirus Affect Your Move? for more on this topic.
Where should I buy packing supplies?
Depending on your moving needs, you can buy packing materials from home improvement centers, mover's supply houses, and online retailers like Amazon and Uboxes.
See our comprehensive moving supplies checklist.
Are some local moving companies associated with national van lines?
Yes, many local moving companies are affiliated with large national van lines and long-distance movers which makes them good options for both local moves and long-distance moves.
What's there to do in Philly?
For starters, you could check out the Liberty Bell, that cool statue of Rocky, visit a world-class museum, restaurant, or historical attraction, take in a symphony orchestra performance or catch an Eagles, Phillies, 76ers, or Flyers game depending on the season.
Helpful Philadelphia Resources
Helpful guides for interstate moves leaving to/from Philadelphia
Other top moving companies
Not what you were looking for?
Check out other categories that can help you find the information you need!