100 Most Popular Small Towns To Relocate 2017
We all know big cities like San Francisco, Austin, and Seattle are popular places for people to move.
But what about small-town America?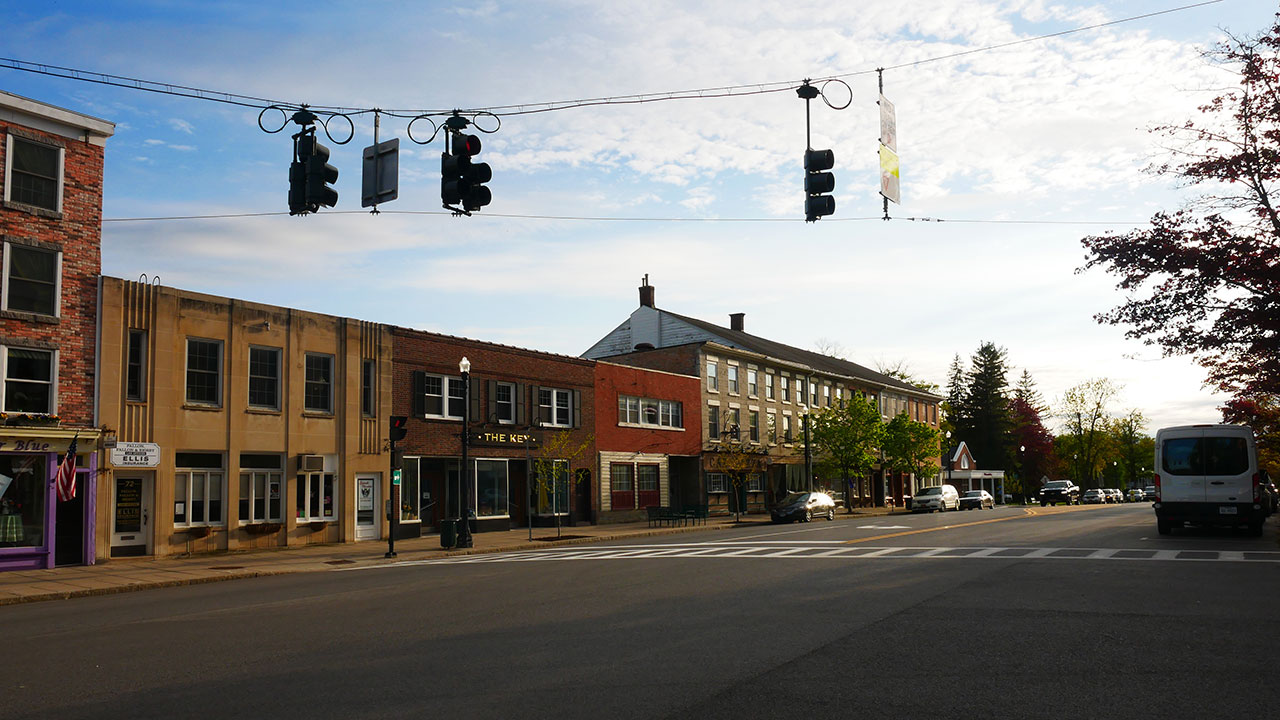 The question is, which places are the most popular?
To find an answer, we took a deep dive into the thousands of searches people who are planning a move perform each month on our moving estimates tool and best interstate movers page.
From the data we've compiled a list of the most searched towns with populations under 10,000 in America.
See your town?
Spread the word using the "Popular Destination" badge!
100. Bar Harbor, ME
Population: 5,264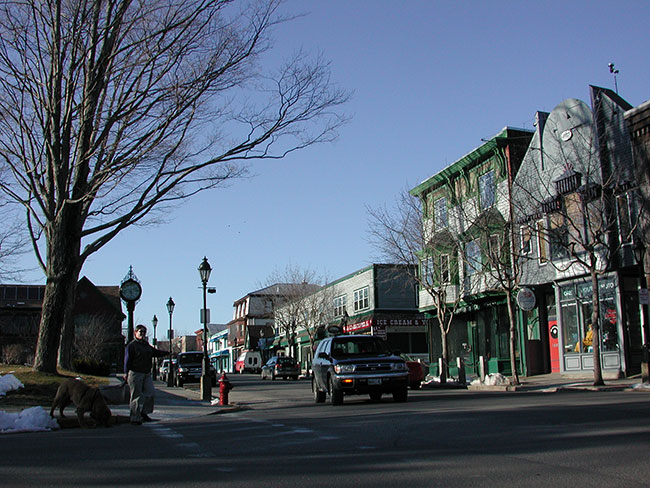 By Cliff – originally posted to Flickr as Bar Harbor, Maine, CC BY 2.0, Link
99. Bayfield, WI
Population: 475
Bayfield is yet another city by the sea which houses a natural beauty alongside quaint storefronts and beautiful parks. The town is primarily built around its lumbering and fishing industries.
98. Harpers Ferry, WV
Population: 291

"Harper's Ferry is unique and distinctive in its wild, natural beauty, historical national significance, and its townspeople's respect and commitment to preserving that natural beauty…"
"The Appalachian trail runs through town and we also have a pedestrian bridge that connects us to the C & O Canal Historical Park. There are 100's of miles of walking, hiking and biking trails here and dozens of small and unique businesses. We also have a historic train station that is walking distance for all residents. Train access to Washington D.C for commuters and the rest of the nation for national and international travelers.
We are a diverse community that includes young families, retirees, professionals, and commuters. My neighbor says that living in Harper's Ferry is like being on vacation every day!" – Mayor Wayne Bishop

97. Marfa, TX
Population: 1,747
Originally founded as a railroad water stop, Marfa has grown a reputation for housing one of Texas' thriving contemporary art scenes along with many local businesses and the famous natural phenomenon of the Marfa Lights.
96. Davis, OK
Population: 2,802
95. Mathews, VA
Population: 8,884
94. Ste. Genevieve, MO
Population: 4,493
The Missouri city of Ste Genevieve is a cozy riverside town which was the first in the state to be settled west of the Mississippi River. It is primarily known for its riverboat, nicknamed "The French Connection" which makes daily trips from Missouri to Illinois.
93. Dyersville, IA
Population: 4,196
92. Porter, IN
Population: 4,846
Once a prominent railway stop from both West Michigan and Chicago, Porter, Indiana has become a peaceful small town with convenient proximity to natural landmarks and attractions such as the Indiana Dunes State Park.
91. Paia, HI
Population: 2,668
90. Mystic, CT
Population: 4,205
"I'm not surprised Mystic is so highly searched. I just took the Town Manager job approximately two months ago. I moved from Michigan and was well aware of Mystic.
Mystic is a gem of southeastern Connecticut. They have a thriving downtown including an exploding restaurant district (just wrote about in the Boston Globe), plenty of retail, and events and activities always happening. If you want energy and excitement, combined with the beauty of the Mystic River, Mystic is the place to go."
– John Burt, Town Manager, Groton, CT
89. Piedmont, OK
Population: 7,422
88. Laurel, MT
Population: 6,865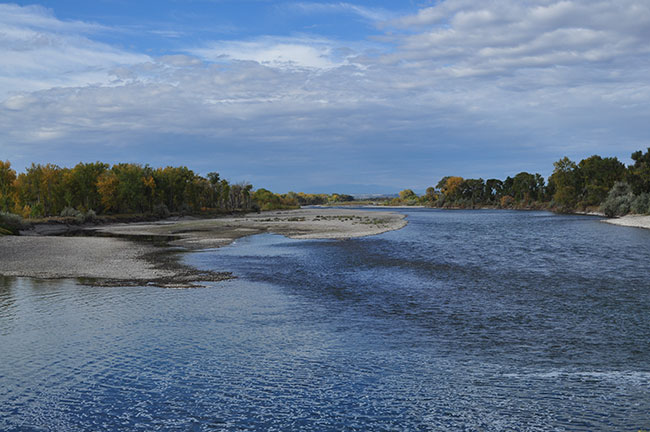 By Forest Service Northern Region – Flickr: yellowstone-river-laurel-mt-10052010-rogermpeterson-010, CC BY 2.0, Link
87. Whitefish, MO
Population: 7,279
86. Abingdon, VA
Population: 8,083
"For a tiny mountain town of under 9,000 people, Abingdon draws huge numbers of arts and outdoors lovers. Barter Theatre is the State Theatre of Virginia, performing Broadway-quality shows year-round, while the famous Virginia Creeper Trail attracts thousands of visitors a year to bike the trail.
Visitors tell me that they love how charming and historic the downtown is, and they love being able to walk everywhere they need to go, to restaurants, bars, live music and an outstanding farmers market."
– Amanda Livingston, Marketing Manager
85. Pevely, MO
Population: 5,712
84. Wickenburg, AZ
Population: 7,115
The city of Wickenburg, Arizona has a rich history of railways and ranches. Today, it more closely resembles a typical American community, with a historic downtown and many of the ranches being converted into things like golf courses while others remain open to guests.
83. Rock Hill, MO
Population: 4,635
82. Huntington Woods, MI
Population: 6,288
The "City of Homes," Huntington Woods, Michigan, is considered one of the country's best suburbs. A largely residential area, Huntington Woods also contains a portion of the Detroit Zoo and is popular with families.
81. Helotes, TX
Population: 8,758
80. Newport, NC
Population: 4,684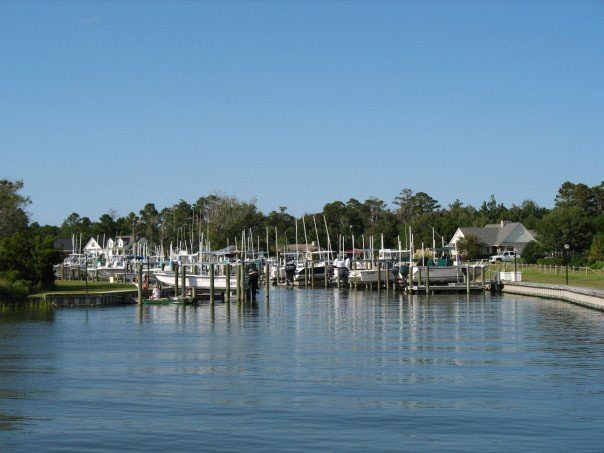 By Kd5463 at the English language Wikipedia, CC BY-SA 3.0, Link
79. Olmsted Falls, OH
Population: 8,890
78. Edenton, NC
Population: 4,846
Edenton, North Carolina is a town full of historic architecture from the 18th, 19th, and 20th centuries, including many public buildings and homes which are registered as national Historic Landmarks. Edenton is a popular destination for heritage tourism and for retirees.
77. Cody, WY
Population: 9,836
76. Kearney, MO
Population: 9,790
75. Camilla, GA
Population: 5,170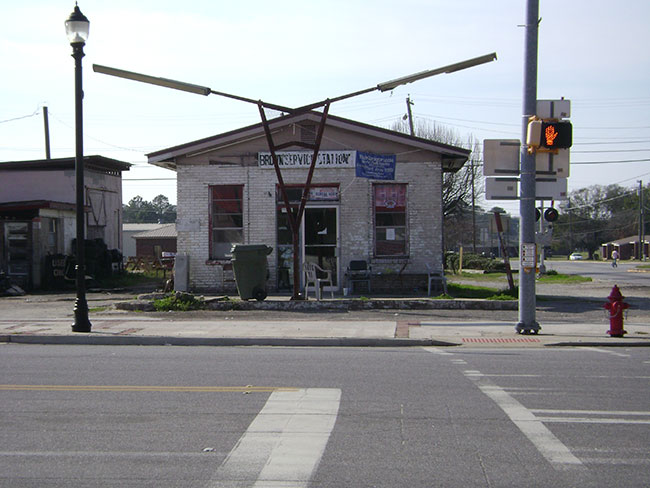 By Michael Rivera – Own work, CC BY-SA 3.0, Link
74. Lindsborg, KS
Population: 3,338
73. Deadwood, SD
Population: 1,263
"Deadwood is a small community that provides a wonderful and quality place to live, work, & play. The quality of our education and healthcare plus opportunities for arts and culture rival communities much larger in size; plus we are an entertainment hub, offering something for everyone.
All this is wrapped into a beautiful location in the Black Hills, SD which provides recreational opportunities for the outdoor enthusiast whether they are a novice or expert."
– Lori Frederick, Executive Director
72. Santa Clara City, UT
Population: 7,065
71. Warrenton, VA
Population: 9,861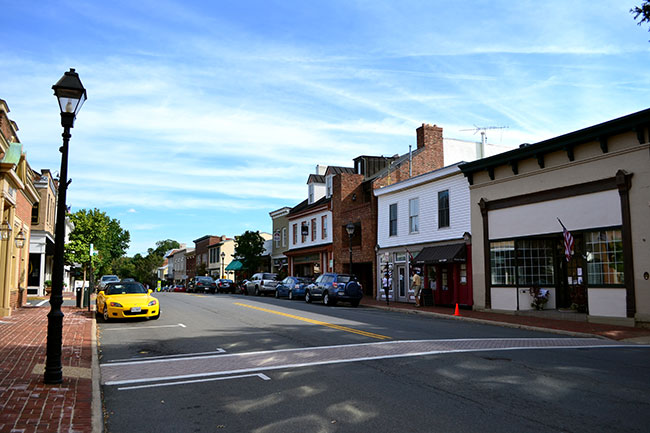 By Strawser – Own work, CC BY-SA 3.0, Link
70. Rock Hall, MD
Population: 1,298
"Rock Hall is a small charming Chesapeake Bay Town. Settled in 1706, beginning as a small harbor town, Rock Hall has been an important part of the historical fabric of the Eastern Shore of Maryland. Watermen and their families have worked the bay for generations which has created a wonderful cornerstone for this close, friendly community.
Rock Hall is unique in many ways. Anyone that visits Rock Hall is greeted with the "Rock Hall Wave" and is welcomed with open arms… We have something for everyone, boating, seafood, hunting, fishing, biking or hiking! Be sure to visit our public beach or the nearby Eastern Neck Island Wildlife Refuge."
– Mayor Brian Jones
69. Chadron, NE
Population: 5,725
68. Lindsay, OK
Population: 2,828
The city of Lindsay, Oklahoma was once a prominent railroad hub and has since settled into being a cozy American city best known for the Brick Main Street running through its Historic District filled with many local businesses.
67. Nevada City, CA
Population: 3,046
66. Stowe, VT
Population: 4,314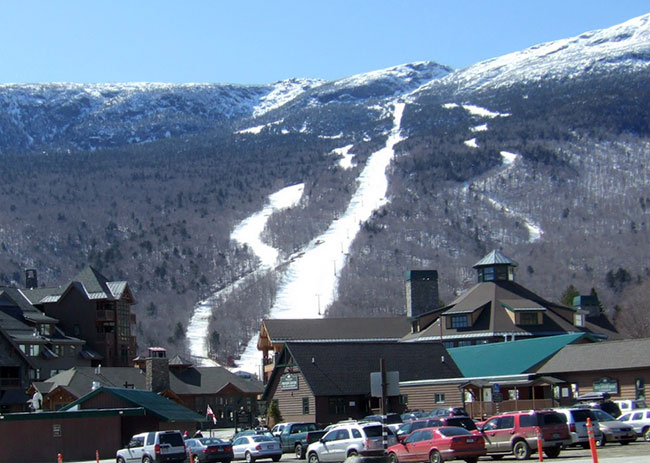 By Stevage – Own work, CC BY-SA 3.0, Link
65. Southside, AL
Population: 8,600
64. Galena, IL
Population: 3,255
Originally founded around its mineral mining industry, the history, architecture, and annual events hosted in its rejuvenated downtown has transitioned Galena, Illinois into a charming small town with a thriving tourism industry.
63. Bloomfield, WI
Population: 5,537
62. Snowmass Village, CO
Population: 2,900
The municipality of Snowmass Village, Colorado has seen a recent building boom of luxury homes, condos, and mansions which are drawing more attention to the area's picturesque landscapes and its abundance of opportunities for skiing and snowboarding.
61. Boiling Spring Lakes, NC
Population: 5,372
60. Custer, SD
Population: 1,952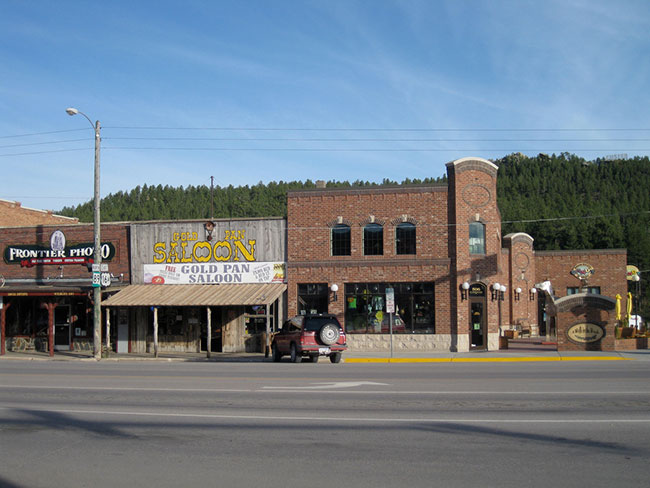 By puroticorico – http://www.flickr.com/photos/puroticorico/3647813769/, CC BY 2.0, Link
59. Cheraw, SC
Population: 5,780
"Cheraw is and always has been a great small town because of our friendly people and the quality of life that we have to offer."
– Andy Ingram – Mayor
58. Page, AZ
Population: 7,599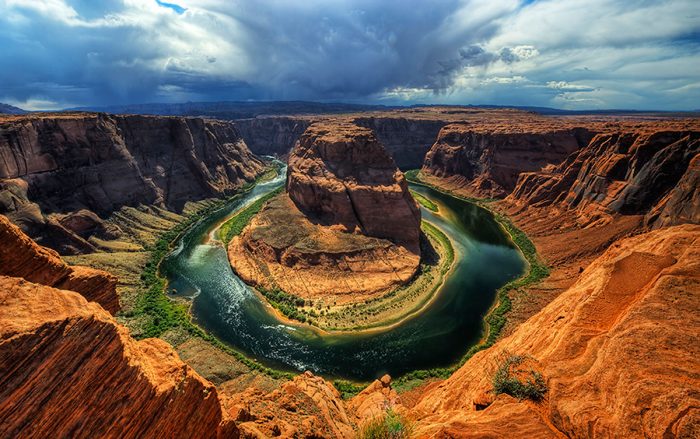 "Because of its incredible beauty, outdoor recreation and living opportunities, and the wonderful people."
– Kimberly Johnson, Community Development Director
57. Kent, CT
Population: 2,979
Kent, Connecticut, is located in the scenic northwest corner of Litchfield County. Incorporated in 1739, Kent has had a rich history as a farming community and a thriving iron ore industry. It is now a rural community of about 3,000 residents with many small hamlets, such as Bulls Bridge, Kent Hollow, South Kent and The Cobble.
Located less than 90-miles from New York City, our picture-perfect small town has become a destination for day-trippers and weekenders. Our village center is a wonderful place to explore filled with a vibrant mix of art galleries, shops, and restaurants. Visitors should also be sure to visit our many cultural points of interest such as the Eric Sloane Museum, Seven Hearths Museum, and the CT Antique Machinery Museum.
Kent is also an ideal place for our outdoor enthusiasts. Visitors can explore dramatic Kent Falls State Park, cycle our many scenic roadways, set-up camp in Macedonia State Park, boat on beautiful Lake Waramaug, and fish the famed Housatonic River. Voted New England's Best Fall Foliage Town by Yankee Magazine, Kent is also the perfect destination for those inclined to take a scenic drive.
56. Prosser, WA
Population: 6,040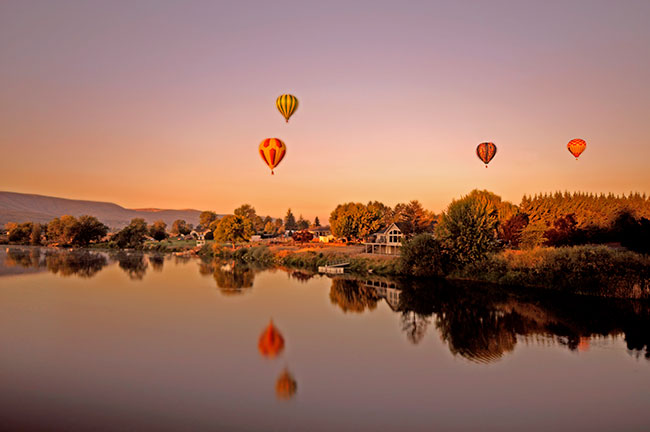 By Dene' Miles –, CC BY-SA 2.0, Link
55. Lambertville, NJ
Population: 3,812
54. Avalon, CA
Population: 3,767
Avalon, California is the only incorporated city located on Santa Catalina Island. The waterfront city is a major tourism hub but is also the home of many small homes and businesses.
53. Port Townsend, WA
Population: 9,335
52. Dahlonega, GA
Population: 6,437
"The charm of Dahlonega has been characterized as being "about 40% Asheville and 60% Mayberry" — and recent recognition has included the Great American Main Street award in 2016.
The town is best known as the site of the first major gold rush in the United States — even before Colorado, California, and Alaska — and when you hear the phrase "there's gold in them thar hills" — they're talking about Dahlonega. The new gold is tourism and a burgeoning wine industry, which makes this an appealing place to visit — and live."
– David Zunker, Tourism Director
51. South Berwick, ME
Population: 7,220
50. Mineral Point, WI
Population: 2,491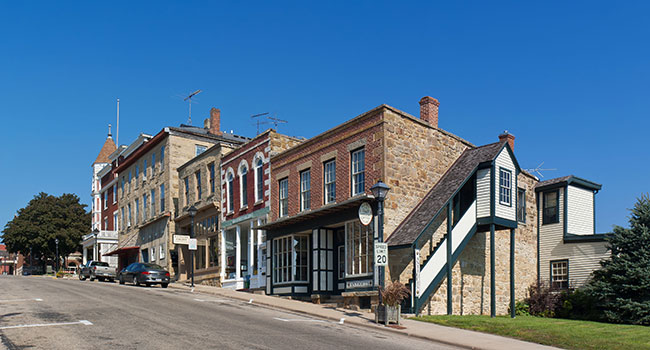 By User:JeremyA – Own work, CC BY-SA 3.0, Link
49. Glenwood Springs, CO
Population: 9,997
48. Brevard, NC
Population: 7,822
47. Decorah, IA
Population: 7,918
"Decorah is an energetic city with rich natural resources, diverse entertainment and year around cultural activities. Our natural amenities include 670 acres of community parkland with bike trails, natural springs, and a river.
Lodging accommodations have been increased with a New Marriott Fairfield hotel that just opened. The annual Nordic Fest Norwegian festival creates an atmosphere of community spirit. As home to Luther College, many graduates find their retirement home in Decorah. Two new micro-brewers have also added interest in our community."
– Don Arendt, Mayor
46. Fort Kent, ME
Population: 4,097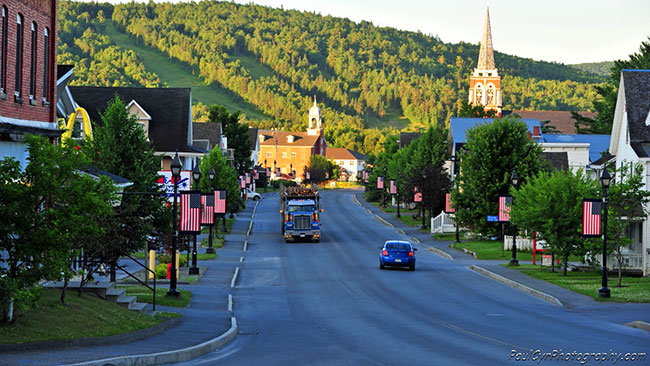 "Fort Kent is a picturesque service center town located in Northern Maine on the Canadian Border. The town has a rich heritage in French Canadian background that is instilled in the community. The area is a tourist attraction with some of the best snowmobiling in the state, excellent ATV trails, 10th Mountain and Lonesome Pine Ski Clubs, and excellent hunting and fishing.
Fort Kent is known as the "Little Town That Could" with a reputation for thriving under circumstances that are challenging to say the least, and the community's ability to be involved in many events that require a multitude of volunteers.
The education process is unique in that students can complete pre-k through college within a quarter mile on the same street. The economy is driven by forestry, agriculture, and tourism, with the majority of occupations in sales, management/professional services, health services, farming/forestry, construction, production, and transportation."
– Cindy Bouley, Fort Kent Office of Planning
45. West Point, VA
Population: 3,314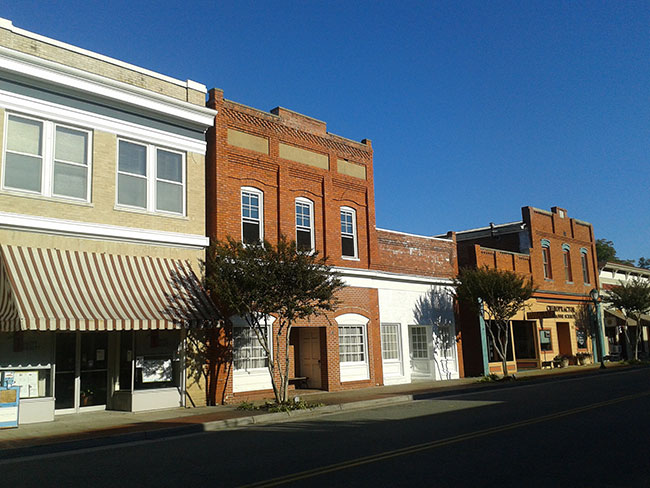 By self – My phone, CC BY 3.0, Link
44. Pigeon Forge, TN
Population: 6,199
43. Houghton, MI
Population: 7,987
The city of Houghton, Michigan is one of the largest towns in Michigan's Upper Peninsula. The town is known for its abundance of sports and other recreational activities as well as being relatively close to Milwaukee and Minneapolis.
42. Liberty, SC
Population: 3,252
41. Winfield, WV
Population: 2,357
40. Breckenridge, CO
Population: 4,896
By Carol M. Highsmith – Library of CongressCatalog: http://lccn.loc.gov/2015633639Image download: https://cdn.loc.gov/master/pnp/highsm/33600/33624a.tifOriginal url: http://hdl.loc.gov/loc.pnp/highsm.33624, Public Domain, Link
39. Hailey, ID
Population: 8,218
38. Berlin, MD
Population: 4,608
"Downtown Berlin is relaxed, welcoming, helpful, clean, friendly, safe, caring, beautiful and alive. We have one of the best high schools in the state, the hospital is here in Berlin and Assateague Beach and Ocean City are only 7 miles away.
People love living in a vibrant downtown where there's always something going on."
– Ivy Wells, Economic & Community Development Director
37. Longboat Key, FL
Population: 7,326
36. Abilene, KS
Population: 6,469
Abilene is a quiet Kansas town with a unique historic district, many great museums, and is home to both the burial site and the Presidential Library of Dwight D. Eisenhower.
35. Hampshire, IL
Population: 6,247
34. Rutherfordton, NC
Population: 4,147
"Chartered in 1787, Rutherfordton is one of the oldest towns in Western North Carolina. Our founding along a ridgeline offer vistas of a rolling countryside, leading to a backdrop of the great Blue Ridge Mountains. Our history runs deep here, and we are a community of firsts. You can still sense our past in the traditional historic brick buildings in downtown, as well as the stately antebellum homes that line our streets.
Today, we are known within the region for our unrivaled quality of life, the beauty of our place, and our pride in our community. We provide a wealth of cultural and creative arts more commonly found in a large city, and an abundance of outdoor recreation activities found only in more rural places. Our downtown is the heart of activity and energy in our community, where new discoveries are made every day.
Perhaps our most unique claim is our singular place in the North Carolina gold rush, where an inventive spirit minted the first $1 gold coins in the United States. Bechtler minted over $2 million in gold coins, and while continually inspected by federal authorities, the coins were always found to be of exceptional quality and purity, far exceeding federal standards for US mints.
That purity and creative energy that was cast early in Rutherfordton's history is alive and well in the community today. Whether it is the spirit of enterprise found in our independent downtown businesses, the rush of creativity evident in our cultural offerings, or the inventive fever being forged in our young minds, Rutherfordton continues to mint a quality of life that is the gold standard for Western North Carolina."
– Doug Barrack, Town Manager
33. Elkin, NC
Population: 4,064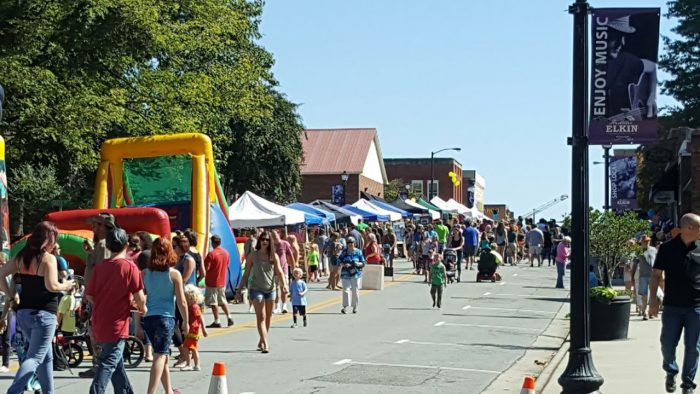 "Elkin is located in the foothills of the Appalachian mountain range, near the Blue Ridge Parkway, and nestled in between 2 North Carolina State Parks (Stone Mountain and Pilot Mountain). Elkin's best known for being centrally located in the Yadkin Valley Wine Region (AVA) with over 40 wineries within a 20-mile radius.
Offering high-ranking schools, excellent health care facilities and hospital, beautiful parks and trails, kayaking along the river, local music featured throughout a cozy historic downtown, and lots of weekly activities, Elkin is the best-kept secret in North Carolina for young families as well as retirees looking for quality of life experiences."
– Laura Gaylord, Community Manager
32. Spring Arbor, MI
Population: 7,577
Spring Arbor, Michigan is a pleasant township that's been recognized as a great place to raise a family as well as being the home of the liberal arts college Spring Arbor University.
31. Fairbury, NE
Population: 3,714
"Fairbury is a picturesque town with brick streets, historic buildings, and true Midwestern charm. It's the beauty, safety, and security that draws families from all over the country, some who are returning to their roots, while others to start new lives. Fairbury is the perfect place to make new memories. Fairbury is a safe community, with great schools, healthcare facilities, historic homes, unique retail shops and growing industry and is the perfect place to raise a family or retire and age gracefully."
– Julie Katz, CMO
30. Conshohocken, PA
Population: 7,982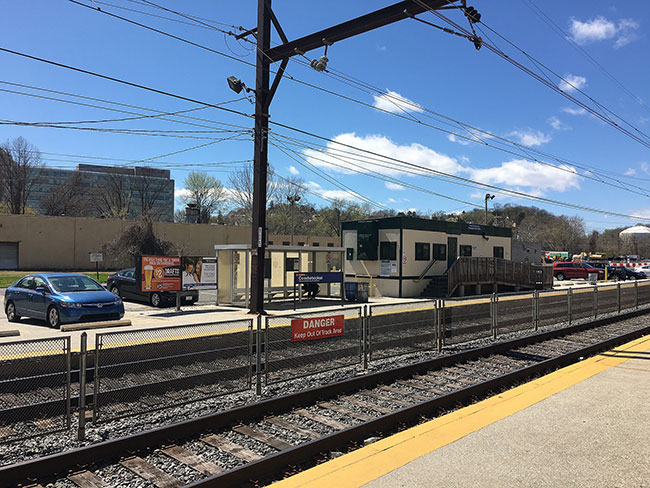 By TastyPoutine – Own work, CC BY-SA 3.0, Link
29. Middlebury, MT
Population: 8,496
28. Sitka, AK
Population: 8,863
Sitka refers to both a City and a Borough in Alaska which encompasses the areas around the Sitka Channel. The city was built around fishing and canning facilities and is now home to a branch of the University of Alaska Southeast.
27. Rockport, TX
Population: 9,133
26. Ketchikan, AK
Population: 8,208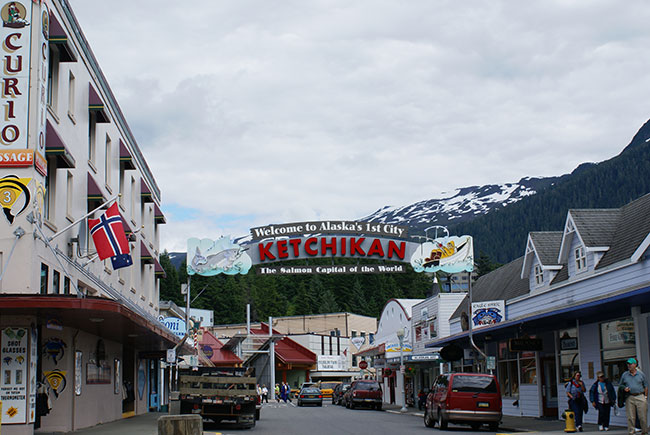 By Randy Roach from Fate, TX, United States – DSC00892, CC BY-SA 2.0, Link
25. Cazenovia, NY
Population: 2,756
24. Sebastopol, CA
Population: 7,678
23. Ketchum, ID
Population: 2,753
"As a Ketchum native, yet globetrotter, I know just how fortunate I am to live in the best basecamp in the World. Ketchum is an authentic mountain community surrounded by unparalleled beauty and recreation."
– Mayor Nina Jonas
22. Duvall, WA
Population: 7,701
21. Dillon, MT
Population: 4,257
Dillon, Montana is an extremely pleasant town that offers affordable city services and a great place to raise a family. The city is great for a wide variety of outdoor recreational activities like fly fishing and hunting as well as being home to Montana Normal College.
20. Enoch, UT
Population: 6,568
19. Grand Marais, MN
Population: 1,339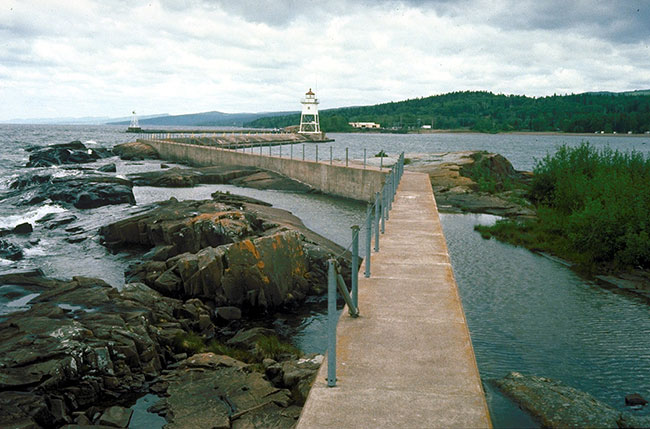 By U.S. Army Corps of Engineers, photographer not specified or unknown – U.S. Army Corps of Engineers Digital Visual LibraryImage pageImage description pageDigital Visual Library home page, Public Domain, Link
18. Louisburg, KS
Population: 4,382
"Louisburg is a community with great schools where people care about each other."
– Mayor Marty Southard
17. Hawthorn Woods, IL
Population: 8,164
"In Hawthorn Woods, we have created a distinctive lifestyle that is a small town oasis from the Chicago region, and have been recognized as the safest city in the State of Illinois and one of the most desirable places to live.
Hawthorn Woods offers a diverse selection of beautiful homes nestled among woodlands and lakes, providing state of the art recreational amenities for all ages and award-winning schools for families. From Friday night free concerts to an old-fashioned December holiday sing along, Hawthorn Woods creates a friendly, hometown lifestyle that is warm and welcoming to all."
– Pamela Newton, Chief Operating Officer
16. Taos, NM
Population: 5,763
"People have described Taos as otherworldly," said Karina Armijo, Director of Marketing and Tourism for the Town of Taos. "I would agree with that. This town doesn't look or feel like anywhere else in the world – I think that's what people like about it," she said. "Living here is about being a part of a really tight-knit community in a completely enchanting location."
15. Hamilton, AL
Population: 6,739
14. Maize, KS
Population: 4,438
13. Nashville, IN
Population: 1,067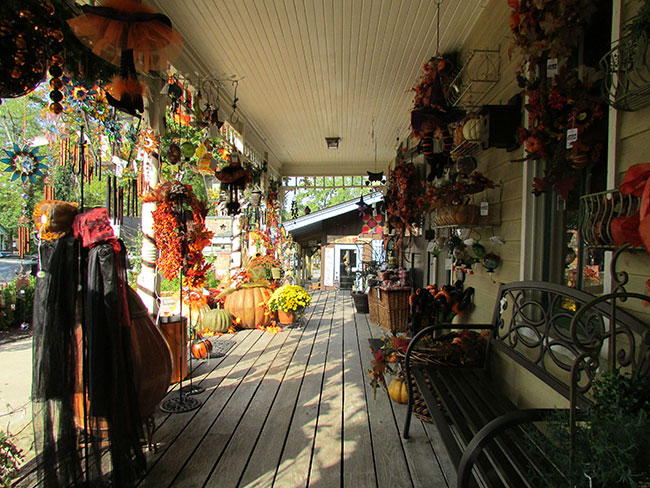 By Chris Light – Own work, CC BY-SA 4.0, Link
12. Rockland, ME
Population: 7,179
11. Zillah, WA
Population: 3,144
"Zillah is home to the historical "Teapot Dome" and we have GREAT schools and top-notch restaurants. Zillah is also centrally located among the many wineries in the region and our residents are some of the finest people in the world."
– Sharon Bounds, City Administrator
10. Bel Aire, KS
Population: 7,661
9. Auburn, NE
Population: 3,299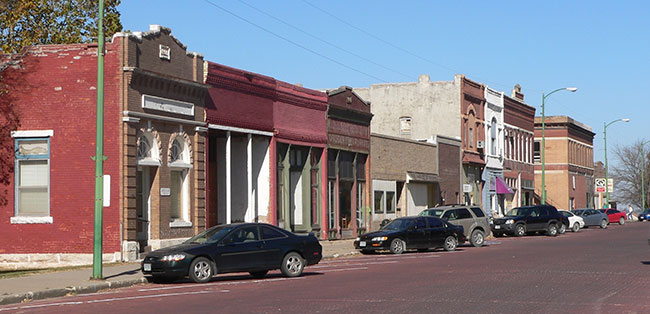 By Ammodramus – Own work, Public Domain, Link
8. Ojai, CA
Population: 7,585
"I think people are drawn to the fact that Ojai vigorously maintains its small-town atmosphere. It's a fantastic place to raise a family."
– Steve McClary, City Manager
7. Hood River, OR
Population: 7,292
6. Monticello, IL
Population: 5,585
"Monticello is located in east central Illinois and is the County seat of Piatt County. In our beautiful historic downtown square, you will find quaint eclectic shops, fabulous dining opportunities, and entertainment. All of which is centered around the historic Courthouse.
Our school system excels in academia, athletics and extracurricular activities, continuously receiving high marks. Monticello also offers a safe place to reside it is currently ranked as 30th safest cities in Illinois and is home to the Kirby Medical Center.
Local attractions include a family aquatic center, multiple historic districts including "Millionaire's Row", Eli Field, Monticello Railway Museum, Allerton Park and several walking and biking trails throughout the community."
– Terry Summers, City Administrator
5. Estes Park, CO
Population: 6,017
4. Summerville, GA
Population: 4,360
3. Abbeville, AL
Population: 2,603
The city of Abbeville, Alabama combines the tight-knit community of a pleasant small town with great schools and medical facilities as well as being host to some excellent fishing and dining options.
2. Edgartown, MA
Population: 4,067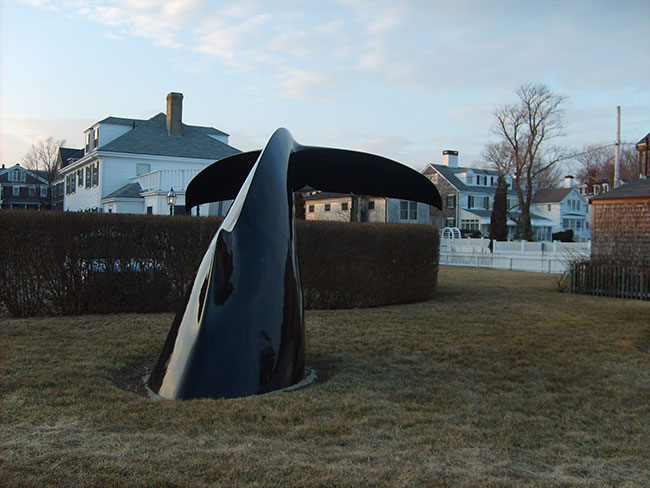 By Mr Senseless – Own work, Public Domain, Link
1. New Castle, DE
Population: 5,357
New Castle, Delaware is a town with an incredibly rich history that is packed with colonial architecture and national landmarks. This charming village has all the benefits of a small town with the added convenience of being a short drive away from Wilmington, Delaware.
Be proud! Share the "Popular Small Town Destination" badge on your site. Just cut and paste the code snippet below.
Not what you were looking for?
Check out other categories that can help you find the information you need!