What's the cost of living in Chicago, IL?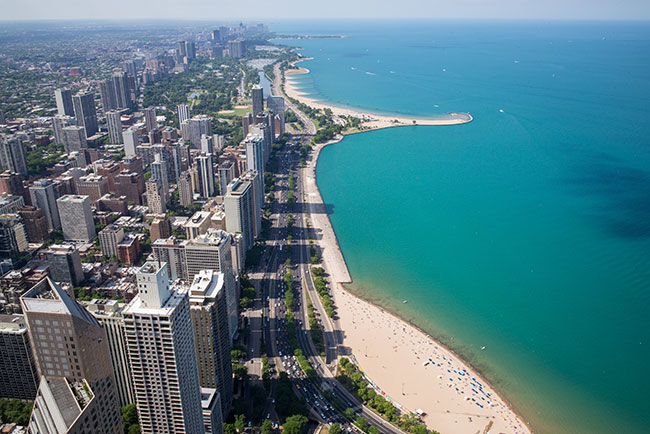 Photo Credit: Roman Boed
Expatistan's Cost of Living Calculator has Chicago ranked as the 11th most expensive city in North America.
So yeah, it's pretty expensive. But the city can still look affordable when compared to other heavily populated cities.
Looking at the graph below, Chicago is 47% less expensive than New York and 15% less expensive than Los Angeles. Philadelphia is about even.
Not too bad, but New York and LA are two of the most expensive cities on the planet.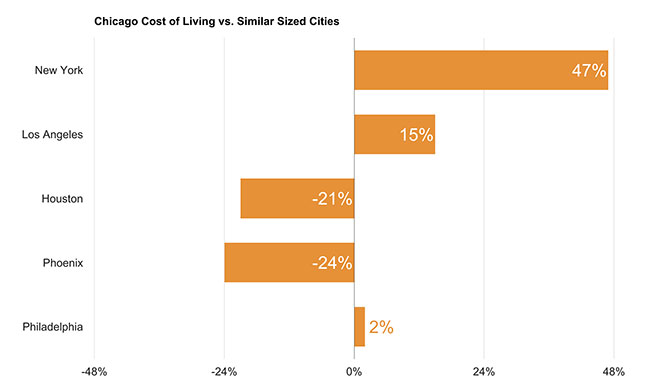 If we move away from the coasts, the picture changes a bit. Chicago is 21% more expensive than Houston and 24% more expensive than Phoenix.
So, if you want that big city feel at a lower cost than LA or NYC, Chicago isn't a bad option.
But Texas is cheaper.
Things start to look a little worse when you compare the costs of basic expenses in Chicago to national averages.
Chicago's individual expenses (particularly Housing and Transportation) are higher than the national average across the board, excluding the 2% margin on utilizes.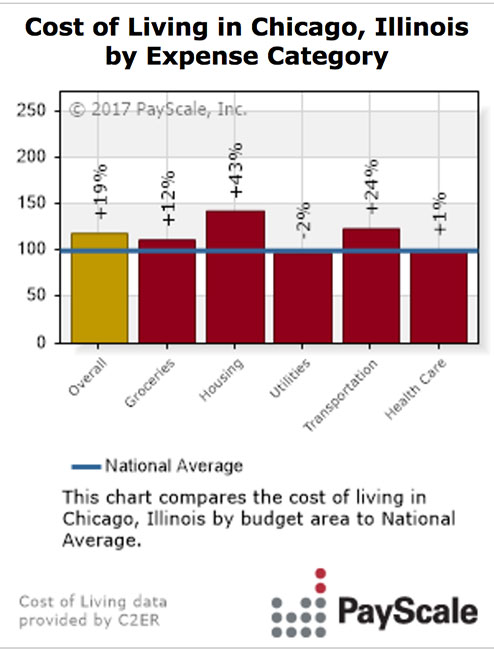 Looking at this, you might want to put some thought into whether or not you can actually afford the city.
If we compare to major cities surrounding Chicago, the difference is pretty staggering.
Springfield, the capital of Illinois, is 33% less expensive, Indianapolis is 31% less expensive, Grand Rapids is 34% less expensive, Cedar Rapids is 24% less expensive, and Madison is 14% less expensive.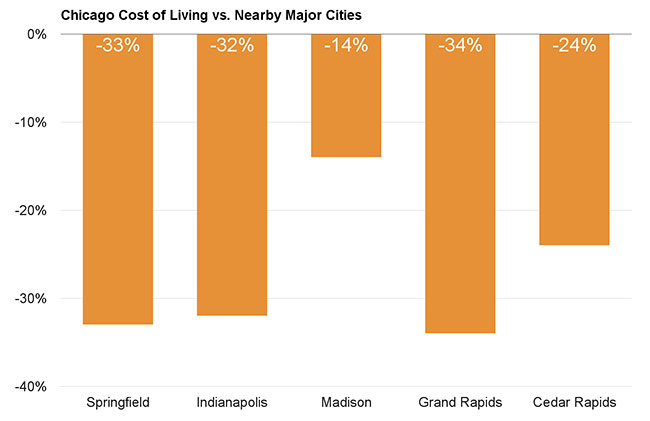 Basically, Chicago is one of the single most expensive places you'll find to live in the Midwest.
However, it's not only about price. if you're moving to Chicago, your moving experience will depend almost entirely on the moving company that you hire. Because of this, we recommend looking at the best Chicago movers.
It's hard to conclude from these comparisons whether or not you'll actually be able to afford Chicago, so let's dig into some of the numbers.
Here's an in-depth examination of the cost of living in Chicago
Okay, you've got the big picture. Now let's check out what your monthly expenses will look like.
Short answer: You'll be spending around $1,583 to $2,832 each month depending on your lifestyle.
Here's the breakdown.
Housing: between $1,135 and $2,901 per month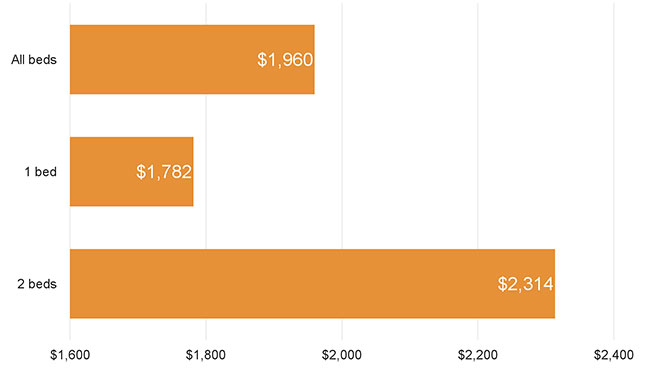 Realistically, your rent is probably going to be somewhere around $1,700 if you plan on living alone or $1,100 with roommates.
It's also important to consider that Illinois as a whole has experienced a 2.49% increase in rent prices and a negligible increase in vacancy rate over the last year, so finding a place may be harder than paying for it.
Utilities: $151 per month
Being both in the midwest and near a large body of water, you're gonna have to deal with some pretty unforgivable weather in the winter.
When it comes to winter in Chicago, frigid is an understatement. You'll absolutely have your heat cranked up four months out of the year. The summer can get pretty hot too, which means the AC will be on full blast. Your electricity bills will definitely reflect this.
Internet: $15 – $40 per month
It's pretty hard to exist in today's society without access to the internet. Fortunately, Chicago is a huge city, which means you'll have a wide range of options with different plans, providers, and price-points to choose from.
Groceries: $327 – $379 per month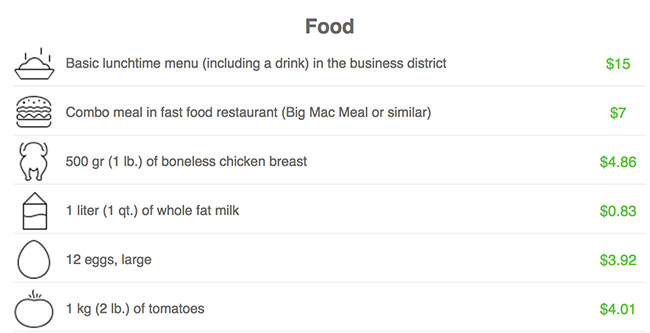 According to Numbeo, your average monthly groceries are going to run around $327 with a daily cost of $10.54 per person. Check out Numbeo's Price Rankings for a deeper dive into individual items' expenses.
In general, groceries seem a bit cheaper in Chicago than you'd expect. As SmartAsset points out, this is because the difference is made up with the Restaurant Tax and other similar taxes.
Transportation: $104 – $380 per month
Transportation costs tend to vary wildly depending on people's preferred methods of getting around. Still, it's pretty clear that all of Chicago's options are kinda pricey.

That high price is sort of justified by the city's robus public transportation system which has been rated fairly well.
If you aren't quite feeling the public transportation option, you'll have to deal with owning and maintaining a car, which is a bit of a pain here.
Keep in mind though, this place is extremely easy to navigate on-foot too, as long as you're living in the right area.
Bottom Line: You'll end up spending somewhere between $1,583 to $2,832 on basic living expenses in Chicago
But before we go, let's talk taxes…
It's hard to fully understand your financial situation in a new city without also getting to know the tax rates.
Chicago has a whopping 10.25% sales tax which, is extremely high. Fortunately Illinois' income tax is locked at a 3.75% flat rate,
Okay, info dump over.
Let's just leave you with a reminder that cost of living can vary wildly depending on whether you have roommates, are single, married, have kids, prefer the suburbs, and so many other factors.
To get a better idea of your individual expenses, we highly recommend using the MIT Living Wage Calculator.
If you can get over the cost, and are still interested in living in one of the nation's most culturally diverse and architecturally beautiful cities, moving to Chicago should be a no-brainer!
And if you're looking to cut down your expenses when moving, take a look at our Cost of Moving in Chicago Guide to tips on how to find the best priced moving services.
Not what you were looking for?
Check out other categories that can help you find the information you need!
See All
Hide All