What Is The Cost To Move In Chicago?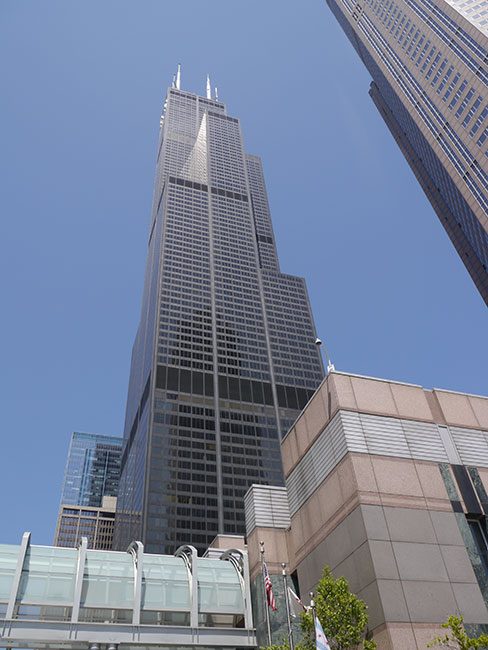 So, when it comes to planning your move, you may want to sacrifice a lighter bill in exchange for peace of mind.
To help you make that decision, we've broken down the costs of local movinng in Chicago for 3 different moving options.
If you're coming from out of state, we've got a Chicago relocation guide that should help make your transition an easy one.
And for pricing on out of state movers check out our relocation cost calculator for an instant moving quote.
Before you jump straight in, remember, your moving experience will depend almost entirely on the quality of the mover you hire. Take a look at the best Chicago movers.
Alright, let's dive into pricing for a local move in Chicago, Illinois. If you want to jump to a specific section use the links below.
Average cost to hire a moving company in Chicago
While hiring a moving company may be convenient, it's important to look a bit closer at the numbers before you decide whether or not it's worth the cost.
Let's take a look at how much the typical Chicago local mover charges.
| Home Size | # of Movers | Base Cost (2hrs) | Cost/Hour | # Hours | Avg. Total |
| --- | --- | --- | --- | --- | --- |
| Studio | 2 movers | $275 | $70/hr | 3 hours | $350 |
| 1 Bedroom | 2 movers | $270 | $70/hr | 4 hours | $415 |
| 2 Bedroom | 3 movers | $320 | $90/hr | 6 hours | $680 |
| 3 Bedroom | 4 movers | $405 | $115/hr | 7 hours | $976 |
| 4 Bedroom | 4 movers | $400 | $115/hr | 9 hours | 2002 |
| 5 Bedroom+ | 5 movers | $500 | $147/hr | 12 hours | $2100 |
Keep in mind these are just average costs. What you move, moving services required, and where you move will also affect pricing.
Hauling a massive antique wardrobe up six flights of stairs will definitely end up costing you a little extra.
Another thing to remember is that some buildings such as high-rises and managed apartments sometimes require you to provide a copy of the mover's insurance.
Try to get this cleared up beforehand so your movers don't end up slowing things down looking for their insurance cards.
But hey, maybe hiring a Chicago moving company is a bit out of your price range. Let's look at the cost of renting a truck.
Average cost to rent a moving truck in Chicago
If you aren't opposed to a bit of manual labor, renting a truck can be a much more thrifty option.
Let's look at some of the costs:
Base Cost: $20 – $40 per day
Mileage Fee: $0.65 – $1.20 per mile
Fuel Cost: Dependent on driving distance.
Truck Coverage: $15 – $40 based on coverage level
Parking Permit (if necessary): $30 per day
Equipment Costs (optional): Dolly, straps, blankets
So, for your standard one bedroom apartment moving within 15 miles you're going to spend somewhere between $45 – $70 to rent a truck.
For someplace larger, around 5 bedrooms, your budget should be closer to $165 – $190 for truck rental.
And if you don't feel like doing the job solo, HireaHelper.com can set you up with some great moving labor help.
Where to Rent a Truck in Chicago
If driving a truck isn't your bag, consider renting moving containers.
Average cost to rent a moving container in Chicago
Yes, a moving container is more or less a portable storage shed.
If this sounds great, hold on. Before you go running off to rent one, parking is a major issue in Chicago. Most areas do not permit moving containers to be left parked.
Check with the City of Chicago Parking Authority before considering this option.

The container gets dropped off, you fill it up, the company picks it up, and it's stored until you're ready to unload it.
Storage is your big advantage here. Moving containers are the perfect solution if you have an inopportune gap in your lease.
Let's take a closer look at the costs:
Storage Fee: $90 – $250 per 30 days
Initial Delivery: $80 – $110
Final Delivery Fee: $80 – $110
Damage Coverage: $10 – $350 based on coverage level
Parking Permit (if necessary): $30 per day
Door Lock (if necessary): $10 – $15
Equipment Costs (if necessary: Dolly, straps, blankets (optional)
Storing the contents of a 1 bedroom apartment for one month is going to run you around $260 door-to-door. But remember, that's not including labor.
You can hold about 3 rooms in a large container before they're completely full. If you end up needing an extra container during your move, count on your cost basically doubling.
If you end up needing help loading everything up, HireaHelper.com is a great place to find moving labor help.
Where to rent a moving container in Chicago
Check out our moving container guide for more detailed info.
Whew, now that your move is all planned, check out some of the great things to do in Chicago.