Is Moving to Atlanta Worth It?
Peaches. Zombies. Coke and Waffles. Civil Rights.
You're moving to Hotlanta! Wait, stop there. Don't call it that. Seriously, it's not cool.
Atlanta's a global city that's growing fast. With a diverse population, booming tech, film & entertainment industries, amazing food, and more green than most major cities, Atlanta GA will have something great to offer you.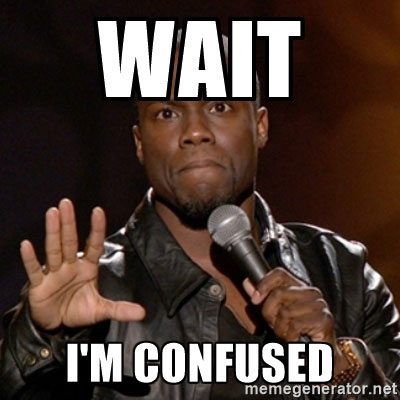 Atlanta can seem overwhelming at first, especially when it comes to traffic and city-specific lingo.
ITP? OTP? 04W? L5P?
OMG, IDK!
This guide will help you decipher the mysteries of Atlanta and prep you for your big move. Read on to learn more!
Everything about relocating to Atlanta
A few more moving resources:
If you're looking to hire a moving company to help you move to Philadelphia we created a list of the best interstate movers.
Or, if movers are out of your budget be sure to check out our list of best moving pod companies. They'll be cheaper but still allow you to avoid some of the hassles of moving.
Lastly, if you need to ship a car be sure to have a look at our list of best car shipping companies.
Quick Atlanta GA Snapshot
Atlanta's currently the 36th most populous city in the US, but the metro Atlanta area includes 5,949,951 people. That makes it the 9th biggest metro area in the country, just behind Philadelphia.
Rent in Atlanta averages at $1,599 as of early 2020, which is high for the Southeast but beats many other big cities across the US. Housing, on the other hand, comes at a median price of $216,100.
Many company headquarters abound here. Delta, Cartoon Network, and Home Depot all operate out of an Atlanta home base.
Coca Cola, Willy's, Chick-fil-A, Tin Drum, and Moe's are headquartered in ATL as well. Waffle House opened here in Avondale Estates in 1955. That's right, you can thank Atlanta for all those late night hangover meals.
Home to than 37 colleges in Atlanta with over 130,000 students, Atlanta's a college city with countless undergrads and young professionals starting careers. If you're into learning, Atlanta's the place for you!
We've covered some highlights about this great city. Now sit back, relax, and take a quick aerial tour.
Atlanta Neighborhoods: diversity doesn't just apply to its people
Each of Atlanta's many neighborhoods is full of character. To find the right area for you, let's go over a few considerations.
ITP versus OTP
ITP: Inside the I-285 Perimeter. Tends to be pricier and more active.
OTP: Outside the I-285 Perimeter. Tends to be more affordable and laid-back/family-oriented.
First: decide on your budget. Try to be realistic. Finding the perfect place only to realize it's $500+ more per month than you can comfortably afford is a recipe for frustration.
Next, check out this handy map to get oriented for how the different Atlanta neighborhoods are laid out across the city.
Now, let's dig into the price data from RentJungle:
A look at the numbers before you start moving to Atlanta
The most expensive Atlanta neighborhoods to rent apartments are Five Points, Midtown, Buckhead, and Poncey-Highland – those will have you spending around $1,700-$2,100 and up per month.
For a mid-point, Virginia-Highland, Oakdale, and Downtown average around $1,200-1,500 per month.
As for the least expensive neighborhoods in Atlanta, renting in Edgewood-Kirkwood, Sandtown-Southeastern Atlanta, and West End are the winners. These average $800-$1,100 per month.
Now here's where your budget comes in. The rental hotspot map below will give you a good idea of where you can afford.
Note: Green = cheaper
Bring it all together
Bottom line: if you're on a tighter budget, look to West End, West View, Adair Park, and Kirkwood/Edgewood. These tend to be more popular with younger crowds. If cost is no object, look to Midtown, Buckhead, and Five Points.
Side note: since Atlanta is home to so many high-caliber schools, it can be hard to find neighborhoods that don't have a university nearby.
Highly-rated schools like Emory, Agnes Scott, Mercer, and Georgia Tech are just a few examples of universities spread around eastern, north, and central Atlanta.
There are also several schools in the Atlanta University Center Consortium that share predominantly African-American heritage, including Clark Atlanta University, Spelman College, and Morehouse College and Morehouse School of Medicine.
Back to index

Where are people like me living?
The website Esri.com does an amazing job breaking down demographics by zip code with their ziptapestry tool.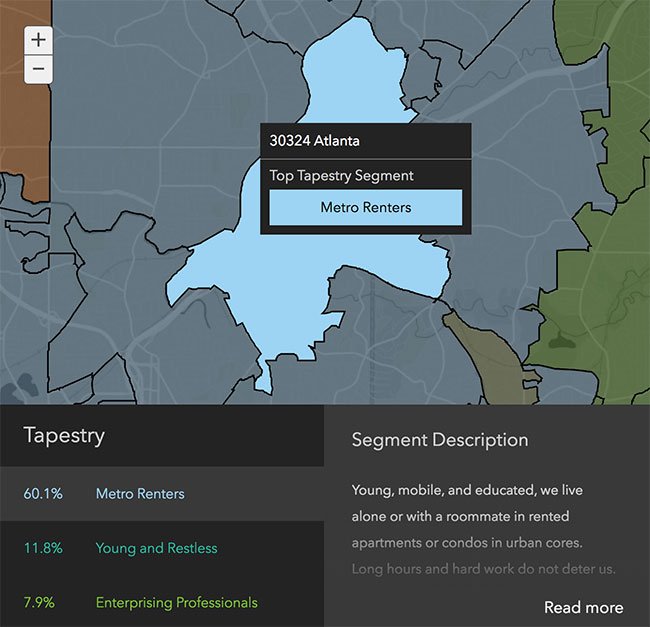 For example, if you plug in Atlanta, GA (zip code 30324) into the tool you'll get a full breakdown of the primary types of people living in that area. How cool is that?!

Data's great, but nothing beats first-hand experience. If you can swing it, why not take a mini-vacation in the neighborhood(s) that interest you?

AirBnB-ing with a local or exploring the town with Meetup could give you the perspective you need to feel confident about where you'll be setting up roots in Atlanta.
How is Commuting in Atlanta?
Check out this map to get oriented to Atlanta's major roads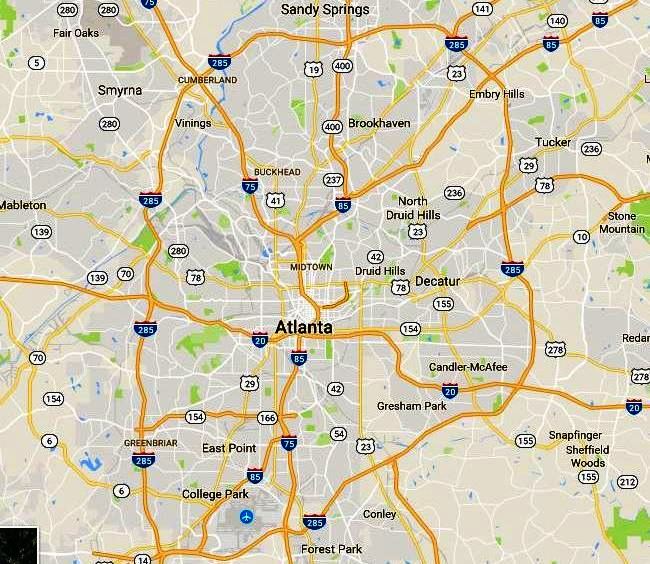 I'll give it to you straight – Atlanta's traffic is terrible. 88% of Atlantans drive to work. Commuting's definitely a top factor when considering where to live in Atlanta.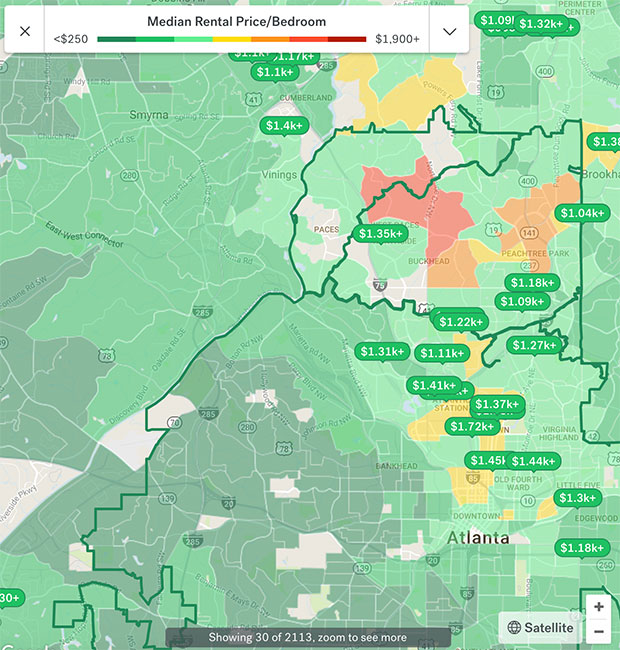 How to use the map: Open the link and drag the cursor to your starting point.

Times: green areas are 5-20 minutes of traffic, yellow are 20-35, and red are 35 minutes plus. You probably don't want to do that.
Traffic: the Bottom Line
Pro-tip: Work as close to where you live as possible. Plan to drive during non-peak times when possible.

Also, if you're commuting on I-85 on the north side, or going to NC or FL often, consider getting a Peach Pass to take care of tolls.

Atlanta's scores are: walk – 48, transit – 47, bike – 45 and walkscore.com rates it a car-dependent city.

If you really hate owning a car, check out Atlanta's most walkable neighborhoods: Georgia State University, Peachtree Center and Sweet Auburn – all rank in the 90's for walkability.
Public Transportation
MARTA– Atlanta's answer for public transit. It'll get you around inside the perimeter, but getting to and from the suburbs requires some ingenuity.

Here's a map of MARTA's train stops throughout the city.
For info on using MARTA's bus system, look here and for bus routes, look here. If you're looking for ideas on where to go, check out this list of 10 of the easiest places to visit with MARTA.

If you're living in the city and MARTA's a good option for you, different passes are available, including a 7 Day Pass for $23.75 or a 30 Day Pass for $95.
Biking in The A
Central Atlanta is definitely the most bikeable part of the city.

Check out the map to the left to see which neighborhoods work best for biking.

Green is ideal, red/grey are bad. Clearly certain areas are winners.

Some of the best areas for biking are all close to Downtown: Cabbagetown, Marietta Street Artery, and Old Fourth Ward.
Air Transit
Atlanta's also home to Hartsfield–Jackson Atlanta International Airport. Also known as ATL, it's the busiest airport in the world since 1998 and the headquarters for Delta.

If you glance at its facts page, you'll see ATL's within a two-hour flight of 80 percent of the US population. Pro-tip: Ride MARTA's redline directly to ATL to avoid huge parking fees or expensive cab/Uber fares for long trips.
Next, let's talk about crime. What's the crime rate like in Atlanta?
Scoring a whopping 2 of 100 on the crime index (100 is best, 0 is worst), Atlanta sounds like the lawless wild west of America's frontier days. However, property crimes make up the majority and there are plenty of areas that feel completely safe.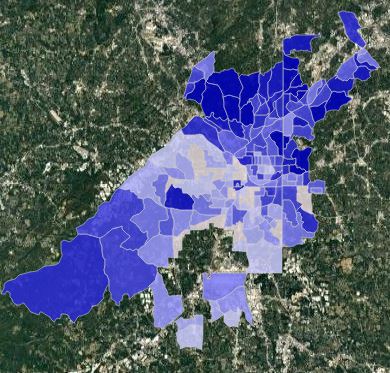 Check out the crime map to the right. Dark blue = more safe, light blue = less safe.

Crime rates are lower in North and West Atlanta.

Straight to the point: if you want to avoid the areas with the worst crime, avoid parts of South and East Atlanta. For example, areas that are gentrifying near Virginia Highlands, Fourth Ward, & MLK Boulevard.
Atlanta Apartment Hunting
Expect hot, humid summers with temps in the 90's and fairly cold winters.

You'll definitely want an apartment with heating and air conditioning.

If you're not from the South, here's an important PSA: Atlantans freak out when it snows. But as Buzzfeed rightly points out, they also support each other.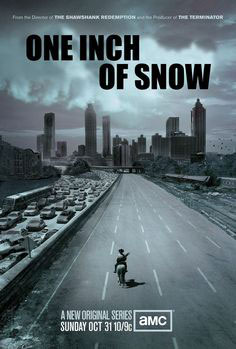 The Walking Dead fans will recognize this (modified) poster on the right. Did you know it films right outside Atlanta? Also, this is a pretty accurate take on Atlanta when it snows.

When renting a place with heat and air conditioning, you'll want to take the average electircity bill per month into account when budgeting.

Many apartments come with on-site laundry facilities. Also, there are laundromats in most of the city. But if you prefer solitude and the convenience of washing at home, hold out for a place with washer/dryer.

Here are a few of our favorite websites to find apartments. Use the sort functionality to drill down on your desired number of bedrooms, budget, etc.

It may surprise you, but Craigslist is a very useful site for finding apartments (especially places whose owners/landlords are desperate to rent out).

Note: This DOES NOT mean you should trust Craigslist implicitly. Here's their own guide on how to recognize potential scammers.
Atlanta's Rental Market
Rents in Atlanta have decreased 2.31% from 2019 to 2020, compared to a 3% increase in the US as a whole. Atlanta's cost of living overall is a bit higher than most of the South.

The vacancy rate is 6.14%, compared to 6.18% for the nation as a whole. But, vacancy rates are trending down as the city continues to grow.

If you want more insights on the Atlanta market, check out this report.
Georgia Rental Law
Since each state has its own way of handling rental laws, here are a few links on GA rental law.
Atlanta and its surrounding Suburbs
Atlanta has some of the classiest and swankiest suburbs in Georgia.

You can find artistic areas, quiet subdivisions, and extremely diverse communities. Sandy Springs, Decatur, and Smyrna all have higher-end rentals available.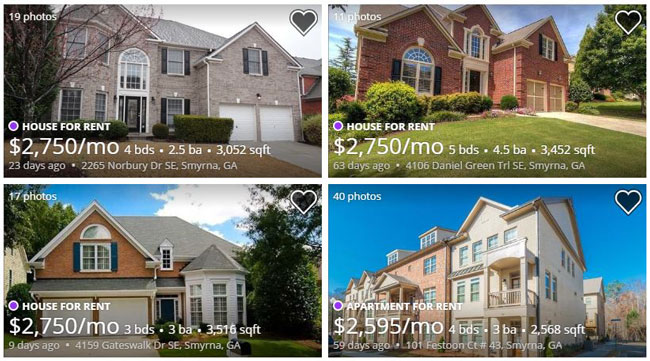 However, if your budget is tighter and you're ok with more of a commute, take a look at Tucker, Clarkston, Candler-McAfee, or Forest Park.

By now, you should have some ideas of where you might want to live.

Next, let's look at what you can do to unwind. Whether you're a casual pub patron, club-goer, or you want to get your culture on with some live theatre or music, Atlanta's got plenty to offer.

Staying at home to knit with your cat is cool, too.
What Keeps Atlantans Entertained: Nightlife
Clubs. Comedy. Cinema. Clermont? Atlanta's nightlife is lively.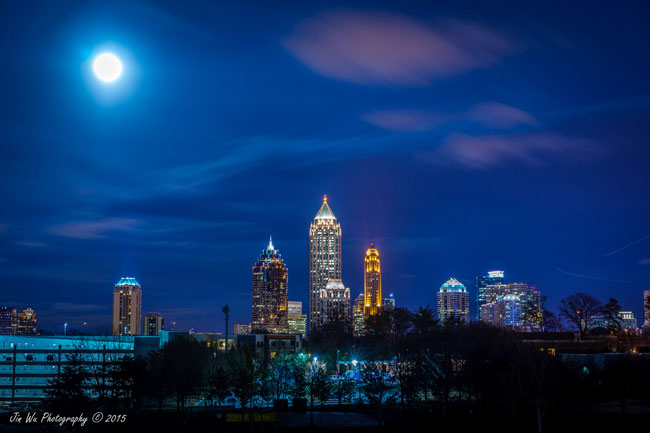 Photo Credit: Flickr user Jason Wu

10 Best did a great job with their list for Atlanta nightlife. Their list covers essentials like the campy bar Church, comedy spot Laughing Skull Lounge, and the seedy strip club with history, Clermont Lounge. But, that's just the tip of iceberg.

There's something for everyone here.
Clubs and partying – Buckhead, Midtown, Downtown and eastern Atlanta have some of the best options.
Casual hanging out – check out the Beltline at night or a town square, like Decatur Square or Marietta Square.
Live music, theatre, and comedy – options are spread out across the metro area.
Want more nightlife info? Read our Atlanta nightlife guide for an in-depth look at how the A-town gets down.
Finished Moving to Atlanta? Do this to get settled
Congrats! You're now an Atlantan. What boxes should you check to make your transition smooth?