Tips on Moving to St. George, UT: Relocation Guide
If you enjoy hiking and consistently mild weather and you wouldn't mind being within a two-hour drive of Las Vegas, you might want to consider moving to St. George, Utah.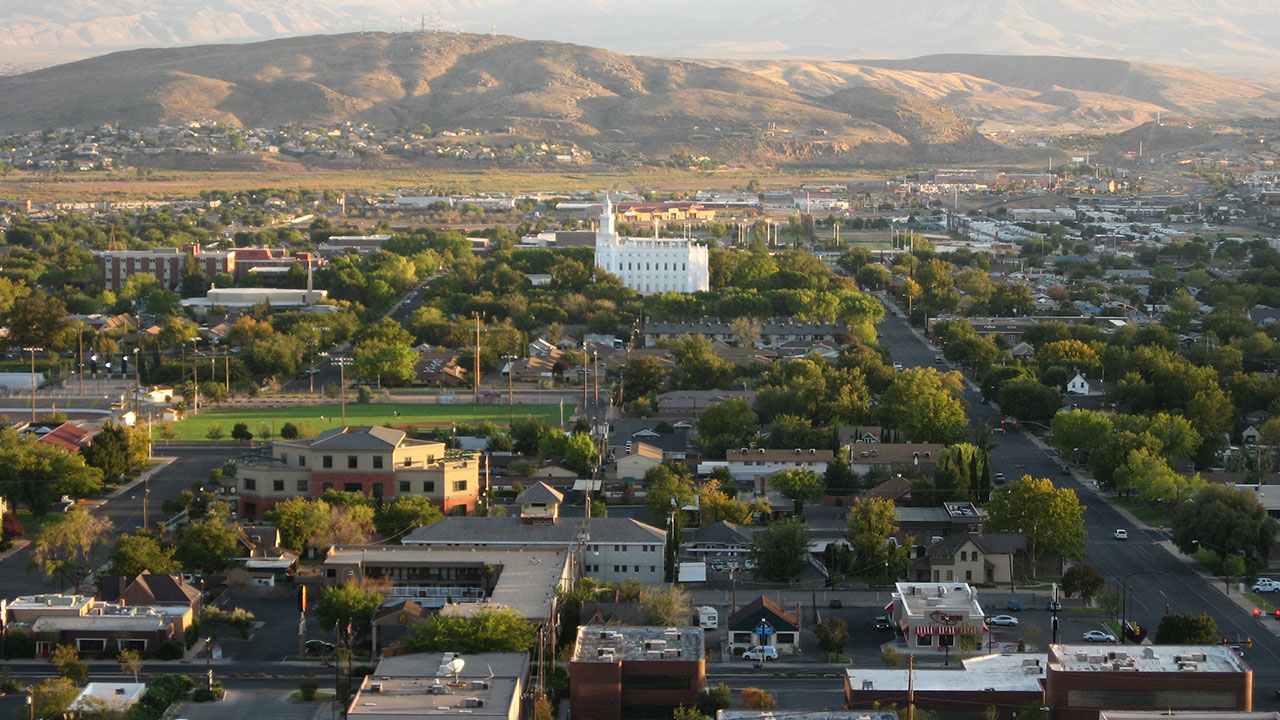 Photo Credit: Ken Lund
Between the affordability, pleasant weather and plenty of great outdoor activities, St. George has become one of the fastest-growing cities in Washington County.
This southwestern city has drawn in retirees looking to get out of the cold as well as young professionals who love its plentiful outdoor pursuits and the proximity to major cities in Nevada and Arizona.
When moving to such an up-and-coming location, it's hard to know exactly where to start. But don't worry, because our guide has every bit of essential info you'll need to plan a successful move and start your new life in St. George.
And if you're looking for even more info on moving to St George, check out our St. George movers cost guide.
Everything about relocating to St George
And if you're looking for more info on moving to St George, check out our St George move cost guide.
Quick St. George Snapshot
St. George has a population of around 100,000 and is the fastest-growing city in the U.S.
In June 2023, the average rent for a one-bedroom apartment in St. George is $1,073 per month (a 31% increase from the previous year)
The cost of living in St. George is slightly lower than the national average
St. George's population is about 65% Mormon (members of the Church of Jesus Christ of Latter-day Saints, aka LDS)
And check out this video showcasing some of the amazing sights around St. George.
Neighborhoods of Utah's Dixie
St. George is made up of roughly 65% homeowners and 35% renters, with houses and rental properties mixed throughout the city's wide array of great neighborhoods.
Let's take a look at the costs of different areas in the city so you know which ones may fit your budget. We'll look at rental pricing first.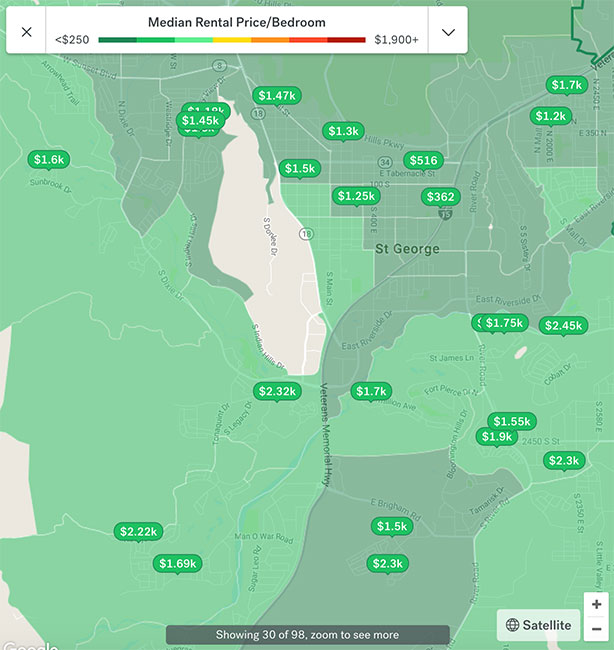 As you can see from the map above, rent prices throughout the St. George metro area vary quite a bit.
What will it cost you to rent
If you're looking for something more affordable, check out Green Valley, Stonebridge, and Washington for apartments ranging from $600 – $1,750 per month.
Downtown, Shadow Mountain, and Painted Desert Estates are going to fall more in the middle of the road, with average rent costs between $869 and $2,195.
And if you're willing to spend between $1,150 – $2,800 for rent, look for places in Entrada or Paradise Canyon.
Once you find a neighborhood in your budget, you'll also want to look at the feel of these areas to find out which one best suits you and your family.
Now let's look at how you'll be getting around. While liking your neighbors is important, so is being able to get to work on time.
Where in St. George are people like me living?
No matter where you're moving, you'll want to be around people who share your lifestyle and ideals, but it can be hard to know where that is.
Luckily, Esri has devised a tool to pinpoint the specific demographics of individual zip codes.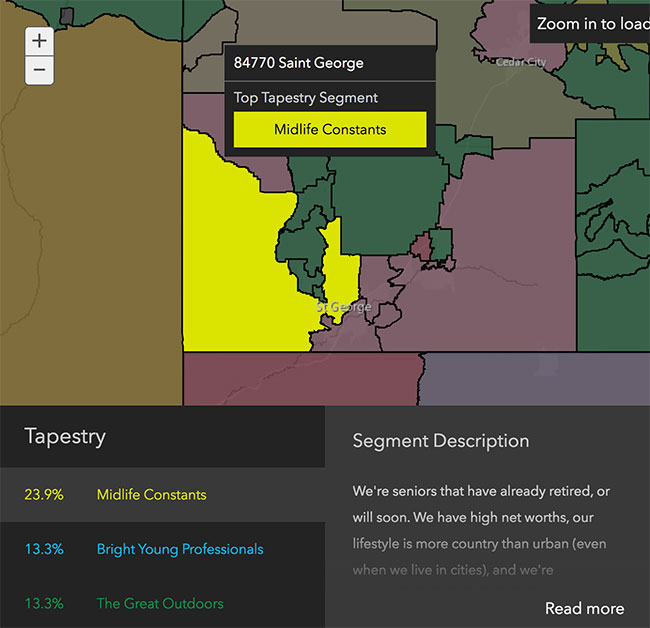 All you have to do is plug in a zip code like (84770), for Downtown St. George, any the site will present you with the three largest demographic subsections in that area. Pretty neat, huh?

While liking your neighbors is important, so is being able to get to work on time.
St. George is very commuter-friendly
St. George typically has fairly light traffic, which is good news if you plan on driving to work or school.
In fact, St. George has actually been ranked the 4th best commuter city in the state of Utah.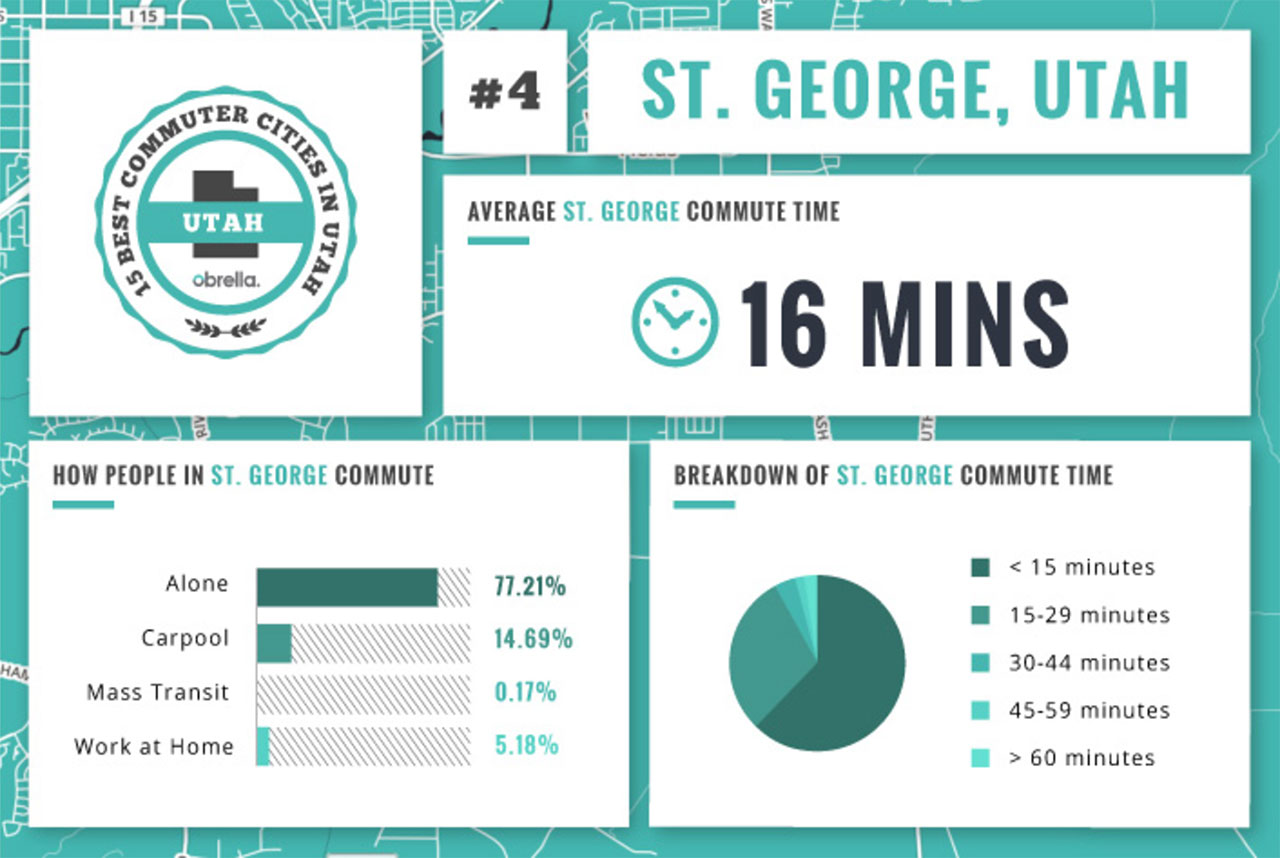 The condensed nature of the city coupled with the relatively low population makes for little road congestion (even during rush hour).
Things like potholes and road construction will still slow you down on occasion, but you can use the Utah Department of Transportation website to stay on top of any road issues.
The lack of traffic is especially handy because St. George isn't exactly ideal for alternative forms of transportation…
St. George is a pretty car-dependant city
Unfortunately, St. George isn't very walkable and has a limited public transit system, but it is in the process of building up its biking infrastructure.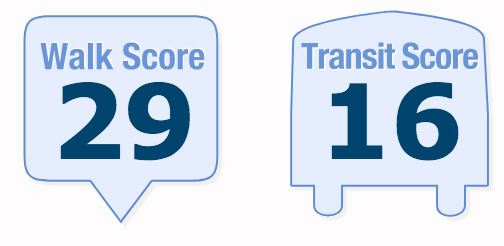 With a walk score of 27, it's evident that walking isn't exactly the optimal mode of transportation here.
However, the downtown, Green Valley, and South Pointe areas are closer to the city center and offer more walking opportunities than other neighborhoods.
St. George's public transit system is pretty sparse
There aren't many public transit options or bike lanes in St. George, and their coverage area isn't very widespread either.
SunTran is the primary form of public transportation within St. George and offers six bus routes with 142 stops — but they only run Monday through Saturday from 6 a.m. to 8 p.m. So if you plan on spending a night out on the town, you should probably make other arrangements.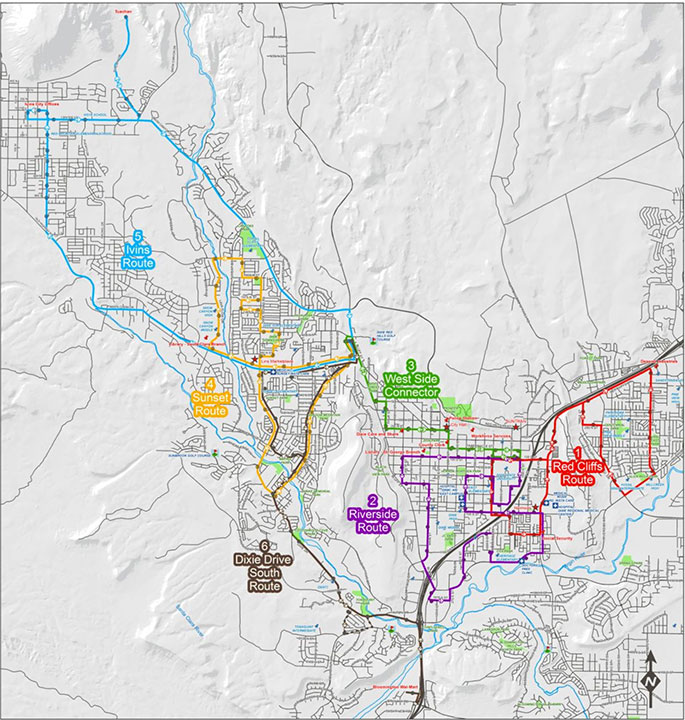 Many of the transit routes focus on the more centralized areas of the city, but there are a few that extend a bit farther out and could be workable as long as your schedule allows for the specified pick-up and drop-off times.
The SunTran interactive map can help you better visualize and plan your routes throughout the city.
St. George is striving to become more bikeable
Biking in St. George is doable, but the city has a ways to go before it's considered truly bike-friendly.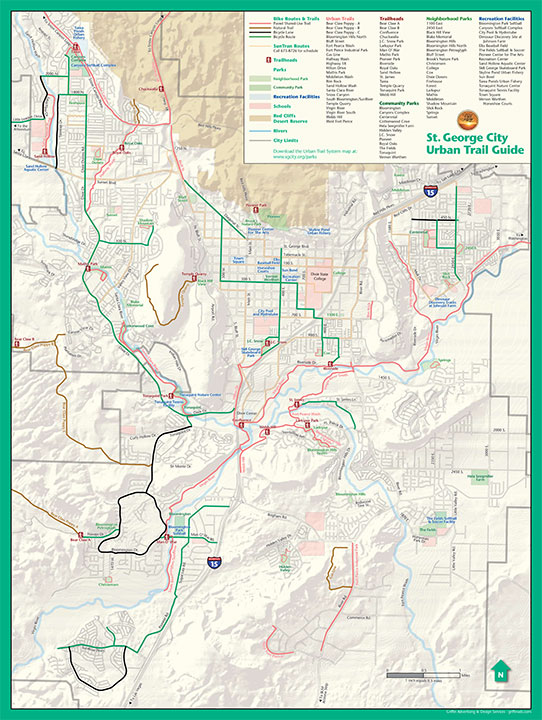 Although there aren't extensive lanes for commuter biking, there are plenty of trails for recreational cycling in and around St. George.
And, in 2015, the City of St. George approved a plan to assess and improve active transportation infrastructure within the city.
And along with being able to get around the city, it's important to be aware of the safety of your surroundings.
St. George is a Pretty Safe City
The crime rate aggregation site NeighborhoodScout has given St. George a score of 34 out of 100 (100 is safest).
Although it might not sound like it, that's pretty great for a city this size! Even better, violent crime only accounts for around 11%, which is half the national average.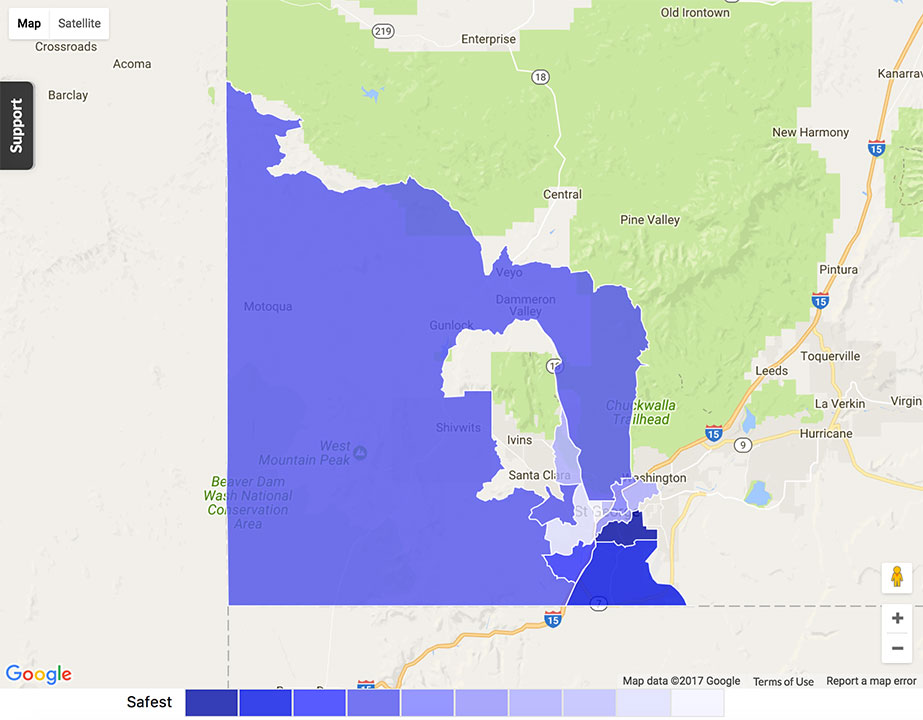 There aren't any major high-crime neighborhoods or areas, so as long as you stay aware of your surroundings and don't go actively seeking trouble, St. George is a really safe place to call home.
So now that we've covered the basics, let's dig into the process of actually finding somewhere to live.
Finding an Apartment in St. George
In addition to rent, you'll also want to consider your monthly utility costs when looking for an apartment.
One of St. George's biggest draws is the extremely mild weather. With nearly 300 days of sunshine, the winters will get chilly but rarely ever freezing. Summers here can get pretty hot, though, so most people will want both heat and air conditioning.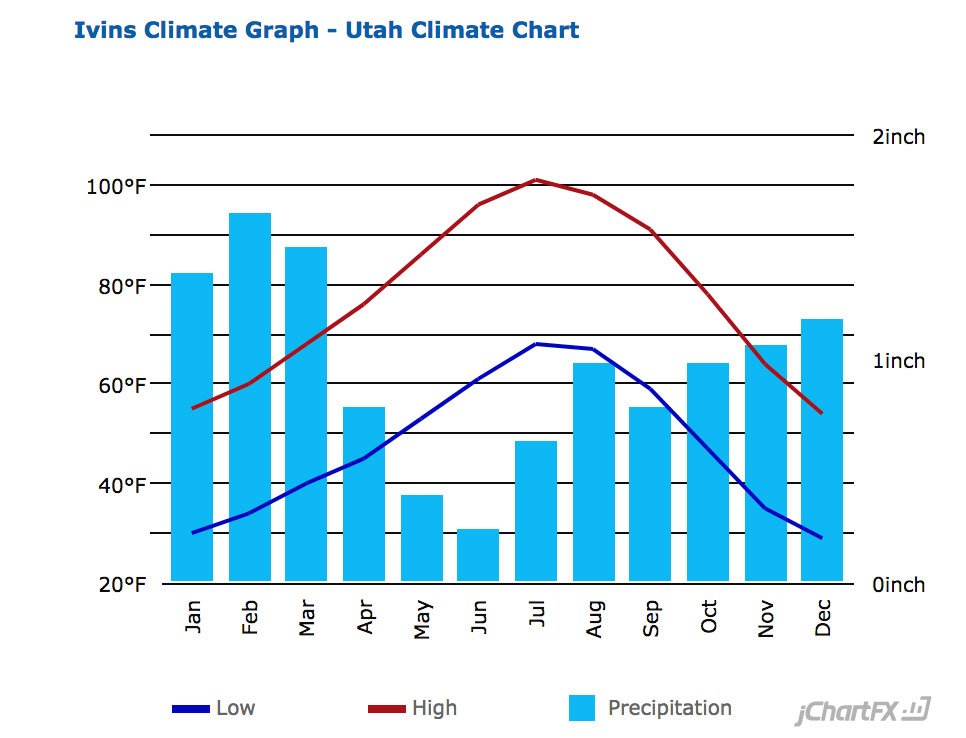 The winters will get chilly but rarely ever freezing. Summer can have some pretty hot days though.
Laundromats are also fairly few and far between, so you'll probably want your unit to be equipped with a washer/dryer.
St. George Apartment Resources
In a city this size, finding an apartment can be a bit difficult, and it's gotten more difficult in recent years as the population has grown.
To streamline your search, we've collected some of the best resources available for finding apartments, each with its own search filters to help you find exactly what you're looking for.
Note: Although Craigslist can be a very useful site for finding apartments, this DOES NOT mean you should trust Craigslist implicitly. Here's their own guide on how to recognize potential scammers.
The St. George Rental Market
At the moment, only 1.4% of the apartments in St. George are available for rent, making availability lower than the national average.
In the first half of 2023, the average rent in St. George decreased by 11.87%, which is fantastic compared to the 0.7% increase in the national average. But it's worth noting that the cost of rent spiked during the pandemic.

St. George is going through a housing crunch right now, and with many being priced out of the housing market, lots of people are looking to rent. So you can expect some competition when trying to find the right rental for you.
Not interested in renting? Great, let's look at what it's like to buy a house in St. George.
Utah Rental Law
And of course, if you aren't familiar with Utah rental laws, get familiar to avoid landlord issues.
Not interested in renting? Great, let's look at buying a house in St. George.
The Suburbs of St. George
St. George is an extremely family-oriented city, which means there are tons of areas both in and around the city to suit people searching for a quiet, suburban lifestyle.
The suburbs have a small-town feel and people are generally friendly. You also won't have to drive far for to get to your local grocery store or community center.
As of June 2023, the average home value in St. George was $508,774, which is a 5% decrease from the year before — and real estate prices are forecasted to continue slowing down in the next year.
Here are a few solid areas of St. George to search for your new home.
Washington, UT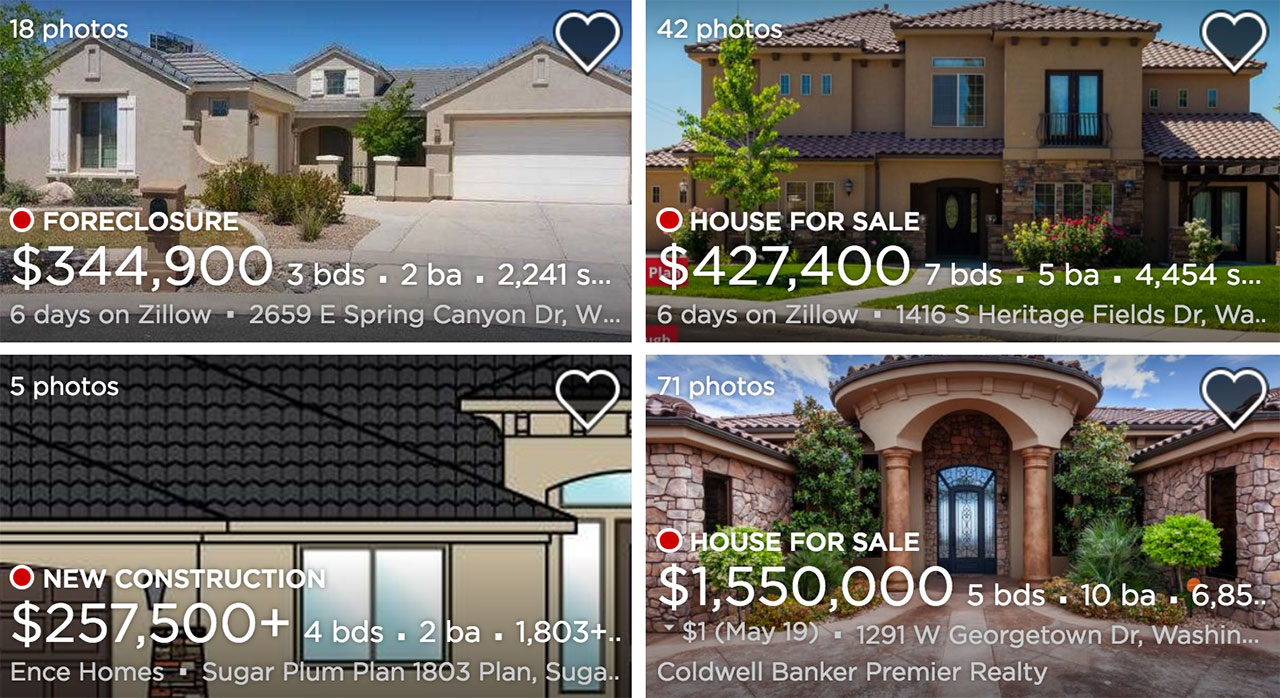 What Washington City lacks in affordability it makes up for in amenities and a low crime rate. This city is located just six miles away from St. George and has a wide range of home prices.
Ivins, UT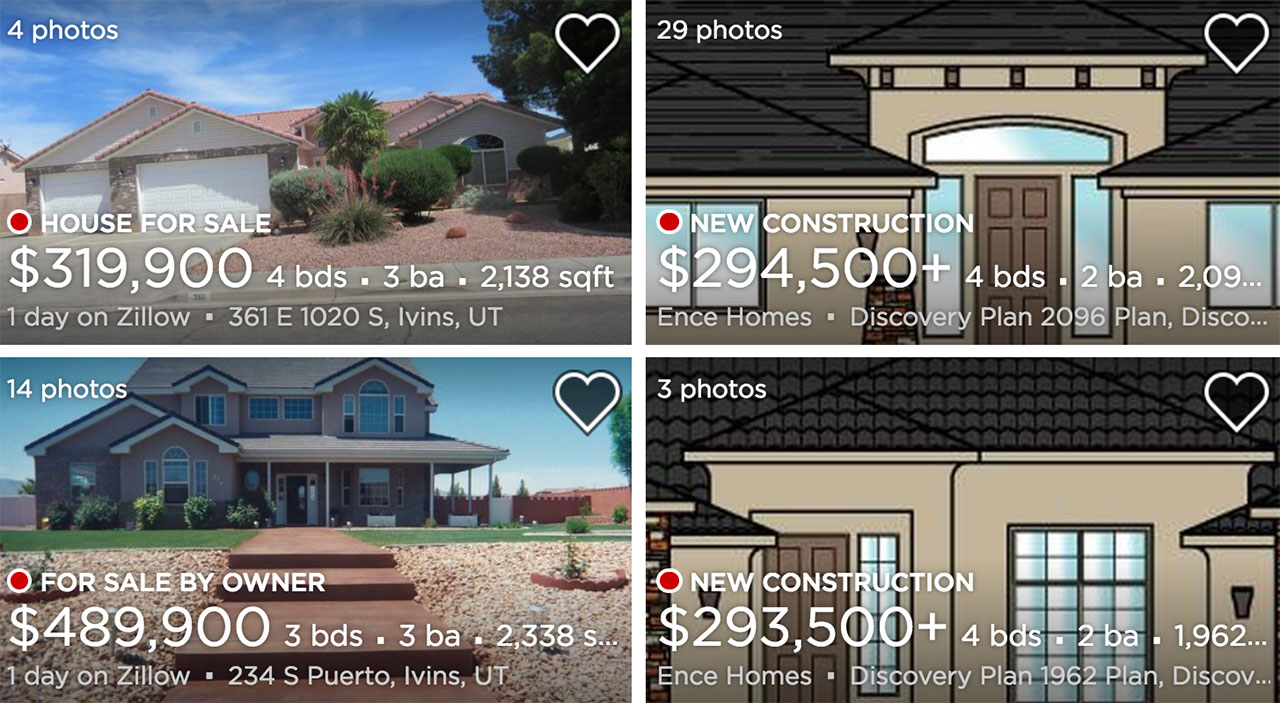 Ivins is a bit farther removed (nine miles away) from St. George, but it does offer some great schools and is slightly more affordable than other surrounding areas such as Washington. Here, you'll find more moderately priced homes that fall closer to the average home price in St. George.
And now that you're ready to move to St. George…
If you've decided to make the move to St. George, you can save some cash by going the DIY route and renting a moving truck, or you can hire professional movers so you don't have to do any heavy lifting. You can also do a hybrid of the two by packing and loading a moving container yourself and having the pros transport it for you. 
No matter which way you choose to move, using our moving cost calculator will help you estimate how much you should budget for your move.
If you're moving from out of state, be sure to take a look at our state-to-state moving guide for more info and tips.
You can also read about Chloe's experience moving from California to Salt Lake City to get a sense of what a real-life move to Utah is actually like.
Parking permits for moving vehicles
Don't forget that, depending on the size and weight of your moving vehicle, you might need to apply for a permit for any moving vehicles or containers you may need to park outside your new home or apartment.
To verify the details of which vehicles can and cannot park without a permit, check the Utah Department of Transportation site.
There are just a few things left to take care of once the heavy lifting's been done to make sure you're a full-fledged resident of St. George.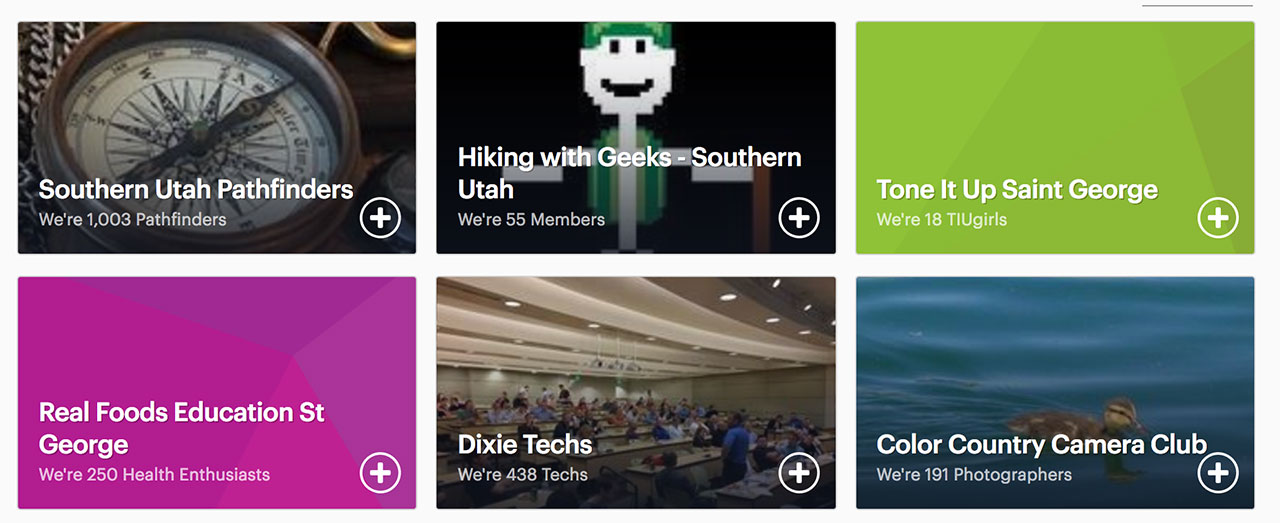 Things to Do in St. George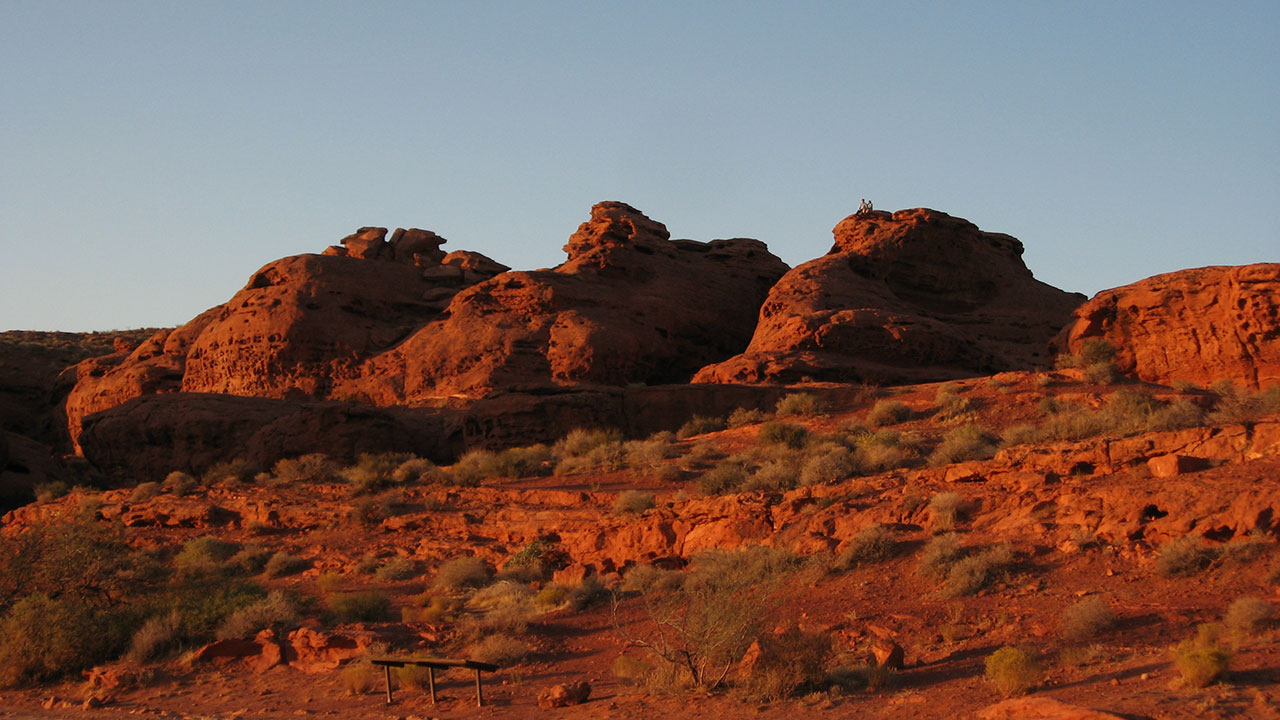 Known for its red rock mesas and for being only about 30 miles from Zion National Park, there's plenty to do in and around St. George for outdoor enthusiasts. From hiking in Snow Canyon State Park, Yant Flat, and Red Cliffs Desert Reserve to biking the Quail Creek Loop, to golfing at Coral Canyon, there's always some way to stay active.
Nightlife in St. George is harder to come by as contains a large non-drinking Mormon population, so there aren't many bars or clubs. In fact, there are only two state-run liquor stores in the St. George area. But since St. George is in Southern Utah, you can always drive the hour-and-a-half to Las Vegas for a more vibrant nightlife scene.
If you're looking to bump up your resume with a college degree, Utah Tech University (formally Dixie State University) is located in the heart of St. George and primarily offers classes in healthcare and business.
Not what you were looking for?
Check out other categories that can help you find the information you need!
See All
Hide All