What Is The Cost To Move In St. George?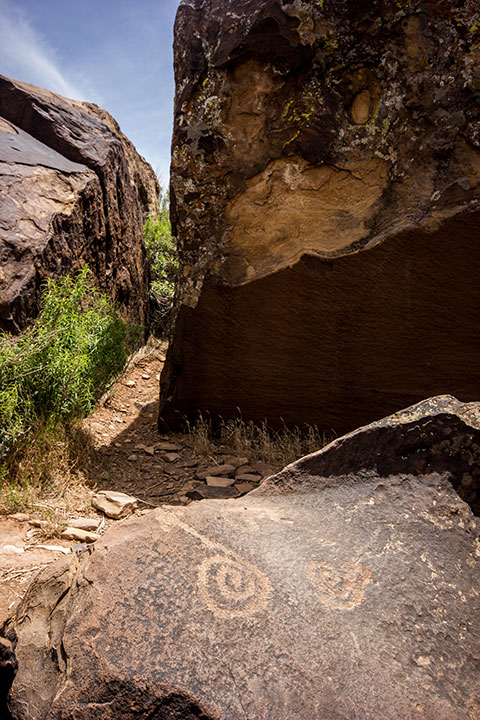 But moving can be pretty expensive no matter where you are, so it's important to find the best deals possible.
To help get you moved without blowing your budget, we've outlined 3 methods of moving locally in St. George.
Hiring a Moving Company (least effort, most expensive)
Rent a Moving Truck (most effort, least expensive)
Moving Container Rental (ideal long-term storage option)
Also, if you don't already live in Utah, be sure to have a look at our moving to St. George guide along with our great move cost estimate tool.
Average cost of hiring a moving company in St. George
Hiring a moving company will definitely be less physically taxing, but it'll also end up costing you more than any other option.
Check out the following table to get a feel for the average prices you'll find around St. George.
| Home Size | # of Movers | Base Cost (2hrs) | Cost/Hour | # Hours | Avg. Total |
| --- | --- | --- | --- | --- | --- |
| Studio | 2 movers | $275 | $75/hr | 3 hours | $300 |
| 1 Bedroom | 2 movers | $225 | $75/hr | 4 hours | $375 |
| 2 Bedroom | 3 movers | $281 | $96/hr | 6 hours | $665 |
| 3 Bedroom | 4 movers | $352 | $123/hr | 7 hours | $966 |
| 4 Bedroom | 4 movers | $352 | $123/hr | 9 hours | $1212 |
| 5 Bedroom+ | 5 movers | $439 | $157/hr | 12 hours | $2012 |
Remember, these are only averages meant to give you an idea of what you'll be looking at. Your actual cost is going to vary depending on what and where you're moving.
For example, movers will charge more for having to haul an antique hutch up four flights of stairs.
Sometimes, high rises and managed apartments will require you to provide a copy of your mover's insurance and a copy of loading dock or freight elevator reservations. Take care of this well in advance so your move doesn't get delayed.
But if full-service movers don't seem like the right fit, you might want to think about truck rental.
Average St. George moving truck rental cost
As long as you have the manpower, renting a truck can be a great way to move affordably.
Here's how the costs breakdown:
Base Cost: $19 – $39 per day
Mileage Fee: $0.59 – $0.89 per mile
Fuel Cost: Dependent on driving distance.
Truck Coverage: $0 – $155 based on coverage level
Parking Permit (if necessary): $20 per day
Equipment Costs (optional): Dolly, straps, blankets
If you're moving the contents of an average one bedroom apartment, you'll probably be spending between $33 – $67 for your truck rental, not including any additional costs for added labor.
However, moving something like a 5 bedroom place or bigger will cost around $92 – $128.
Where to rent a moving truck near St. George
And if renting a truck doesn't seem like a good fit, maybe consider moving containers.
Typical St. George moving container rental cost
Moving containers are storage units you can move around.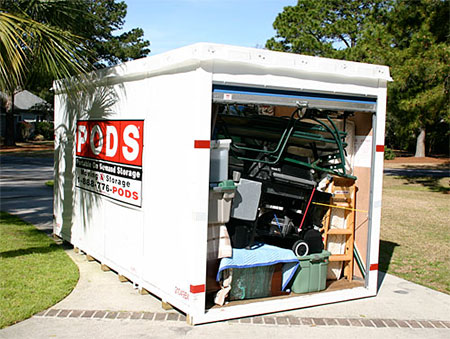 The process is easy, containers get dropped off, you cram all your stuff into them, the company picks them up, and they're stored until you're ready for them to be delivered to your new place. Simple as that!
If you have a gap between leases and need to store things for an extended period of time, these are a particularly great option.
And this is what they're going to cost you:
Storage Fee: $69 – $342 per 30 days
Initial Delivery: $45 – $127
Final Delivery Fee: $45 – $127
Damage Coverage: $10 – $340 based on coverage level
Parking Permit (if necessary): $20 per day
Door Lock (if necessary): $0 – $21
Equipment Costs (if necessary: Dolly, straps, blankets (optional)
You should expect to pay somewhere around $187 for the delivery and storage of each container which holds the contents of a 3 bedroom apartment, not including any possible added costs of labor you might need.
Keep in mind, on average only 3 bedrooms worth of stuff fit in each container, and any extra containers will pretty much end up doubling your bill.
Where to rent a moving container near St. George
That's it. Now get moving!
Not what you were looking for?
Check out other categories that can help you find the information you need!