Moving Experience: Bethany's Move with PODS
In early May of 2022, Bethany moved from Oakland, California to Arlington, Virginia for work and to be closer to her family.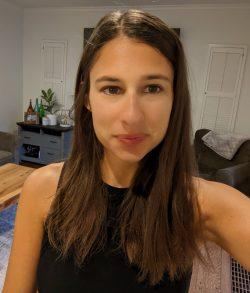 PODS made the most sense because full-service movers were prohibitively expensive, and driving a rental truck on a 2,800-mile odyssey wasn't an option.
As a leader in the moving container business, PODS is well-known for competitive prices, national coverage, and multiple container sizes (8, 12, and 16-foot units).
With so many features and benefits, it's not surprising that they're on our list of best moving container companies.
Throughout her move, Bethany participated in our Better Moves Project, where she documented and shared her experiences with PODS with us.
In this post we'll cover what went well, where improvements could've been made, and whether she'd use PODS again.
Takeaways PODS customers should know on moving day
Communication: PODS communicated effectively throughout Bethany's move
Pricing accuracy and transparency: Bethany's final cost was identical to her original quote
Container parking issues: None
Timeliness: Bethany's container was delivered on schedule about two weeks after leaving California
Overall value: Bethany felt like she got her money's worth
Would Bethany use PODS again? Yes, Bethany couldn't be happier with how her PODS move turned out
Bethany needed help moving from California to Virginia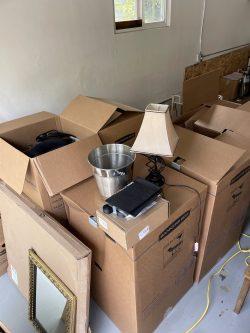 Bethany wasn't moving any specialty items, but it was her first time moving by herself.
Since moving expenses were her responsibility, finding a cost-effective solution was a priority. That said, Bethany refused to skimp on quality.
Thankfully, she was only moving 3 to 4 rooms worth of boxes and miscellaneous furniture that collectively weighed about 2,200 pounds.
Her main concerns included keeping costs low, having her items delivered on schedule, and minimizing loss and damage.
Bethany did most of the packing before move day.
Bethany's move at a glance
| | |
| --- | --- |
| Moving from | Oakland, California |
| Moving to | Arlington, Virginia |
| Distance | about 2,800 miles |
| Moving company | PODS |
| Moving quote (8-foot container) | $4,209 for the container + $331 for movers in Virginia = $4,540 |
| Actual cost | $4,540 |
Bethany screened movers quickly and efficiently
Bethany knew about her relocation about a month before moving day.
However, once she began researching moving options it only took her two days to choose PODS.
Bethany used a number of websites to find movers in her area. All were helpful, but moveBuddha allowed her to compare each company's prices and services in one convenient place.
During the screening process, she found it frustrating that moving container companies only offered labor through third-party companies. This meant that she had to schedule movers separately.
Bethany ultimately got three quotes, the lowest of which was $4,209 from PODS.
She booked movers in Virginia for $331 through HireAHelper, but since movers in California were more than twice as expensive, she decided to wrangle up friends to help with loading.
Bethany chose PODS for affordability, reputation, and convenience
Thanks to a solid reputation, an easy quote process, and best-in-class pricing, the decision to use PODS was a no-brainer.
After filling out a quote form on PODS' website, Bethany spoke with a customer service representative who provided additional details.
With her move date approaching, Bethany wasted little time reserving her container.
The quote and booking processes were similarly easy with HireAHelper.
Pre-move coordination was professional
After booking her move, PODS representatives assisted Bethany when she had to change her pick-up date.
But though they asked for specific information about where the container would be placed in Virginia, she wasn't able to tell them so far in advance.
Bethany also received an email containing helpful information about what to expect on move day and while her things were in transit.
To prepare for her move, Bethany created a packing list, started packing, and coordinated move-ins and move-outs with her current and future landlords.
Bethany didn't purchase any additional insurance since she wasn't moving any specialty items.
Move day was a breeze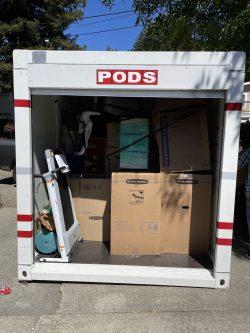 The week before her move, Bethany got multiple emails confirming when her 8-foot container would be delivered.
On move day the driver called when he was en route and arrived a few minutes later at 8:15 AM.
It took Bethany and her helpers about seven hours to protect everything with plastic wrap and moving blankets and load the container.
Automatic payments were made via credit on move day, the day after move day, and the day the container was delivered in Arlington.
Delivery in Virginia was equally easy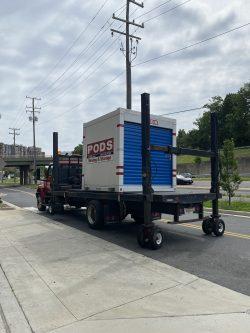 After her container left California, Bethany received multiple emails letting her know when to expect it in Virginia.
The evening before delivery she got a final confirmation, and the following morning the driver arrived at 10:30 AM.
All told, it took 19 days (14 business days) for the container to make the trip from Oakland, California to Arlington, Virginia.
Everything was delivered safely and on time, and her movers in Virginia worked quickly and efficiently.
After PODS picked up her empty container, she received a post-move survey via email.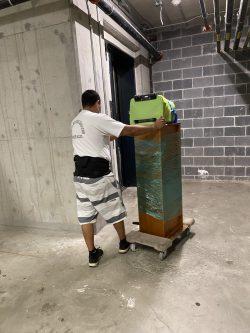 How did PODS stack up?
Bethany's move with PODS exceeded her expectations.
She described PODS' service and communication as functional, accommodating, and responsive.
Bethany would use PODS again, and she'd recommend the company to friends and family.
What Bethany wasn't crazy about
As is the case on most long-distance moves, Bethany's delivery window was rather large.
In other words, she wasn't sure which day her items would be delivered. This kept her in limbo and made it difficult to coordinate with the movers in Virginia.
Bethany also noticed that moving container prices had increased significantly since she'd started looking in the winter.
Suggestions for PODS customers
Bethany suggests booking moving containers and movers early if you're moving during the peak summer season between May and September.
Likewise, in the early going, Bethany thought that her 8-foot container might to too small. Everything ended up fitting, but she recommends booking the next larger container size if you're unsure how much space you'll need.
Lastly, Bethany had second thoughts after booking her container because she thought the move might cost more than her items were worth.
When in doubt, it's wise to do a cost-value analysis before signing on the dotted line. If moving costs more than the value of your items, it may be better to buy new furnishings after you move in.
Additional resources for families on the move
Not what you were looking for?
Check out other categories that can help you find the information you need!
See All
Hide All