50 Most Popular Mid-Size Cities To Relocate 2017
Major urban centers like Washington DC, Seattle, and San Francisco are always going to be popular places to move.
But as larger cities become more crowded and less affordable, it's easy to see why some mid-size cities are experiencing something of a population boom.
But exactly which mid-size cities are people moving to?
In an attempt to sort this out, we've compiled and analyzed the user data from our comprehensive move cost calculator and best moving containers page to determine which mid-size cities were searched for the most as relocation destinations in the past year.
After looking at the data, we've put together this list of the 50 most popular mid-size cities with populations between 50,000 and 100,000 in the United States.
See your city?
Spread the word using the "Popular Destination" badge!
50. La Crosse, WI
Population: 52,109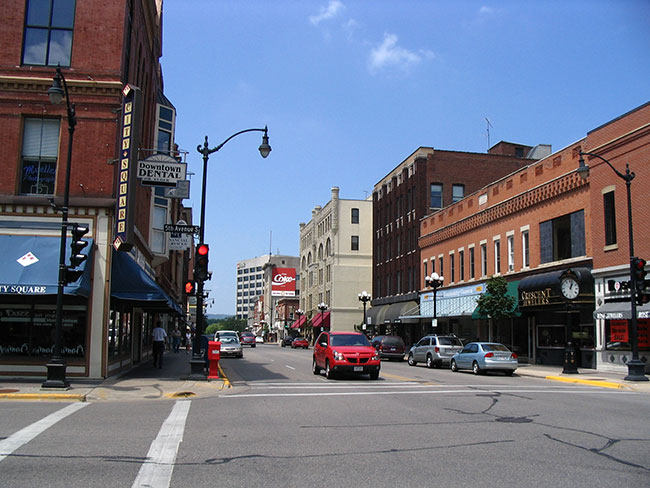 By Publichall at English Wikipedia, CC BY-SA 3.0, Link
49. St. Cloud, MN
Population: 67,641
48. Pocatello, ID
Population: 54,746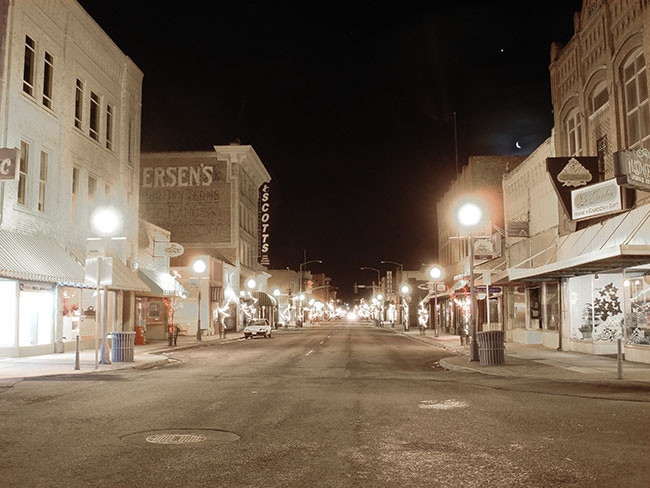 By 117FILMS Ross Mitchell – Own work, CC BY-SA 3.0, Link
47. Joplin, MO
Population: 52,195
46. Ankeny, IA
Population: 58,627
"Ankeny has a small town feel with the benefits of a big city being part of the Greater Des Moines region. Over the past 15 years, the population of Ankeny has more than doubled," said Ankeny Mayor Gary Lorenz. "Ankeny checks the boxes that many people consider when choosing a place to live. We are a safe community with high-quality schools, 41 parks and playgrounds, 70 miles of trails, state-of-the-art sports facilities, two aquatic centers, all-inclusive Miracle Park, open green spaces and activities for all ages."
– Gary Lorenz, Ankeny Mayor
45. Alpharetta, GA
Population: 65,338
44. Kalamazoo, MI
Population: 75,984
43. Monterey Park, CA
Population: 61,075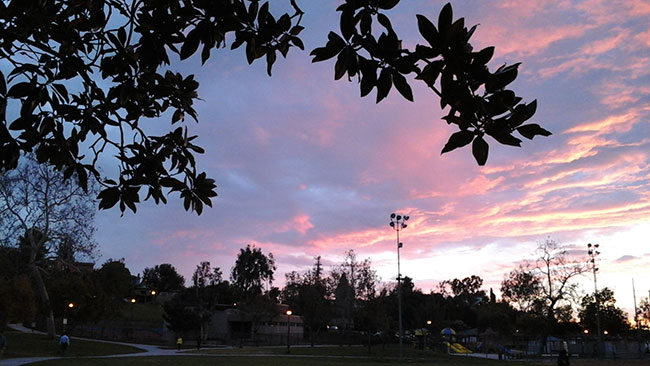 By peter boy12qq12, CC BY 3.0, Link
42. Georgetown, TX
Population: 63,716
41. Grapevine, TX
Population: 51,971
40. Bloomington, IN
Population: 84,465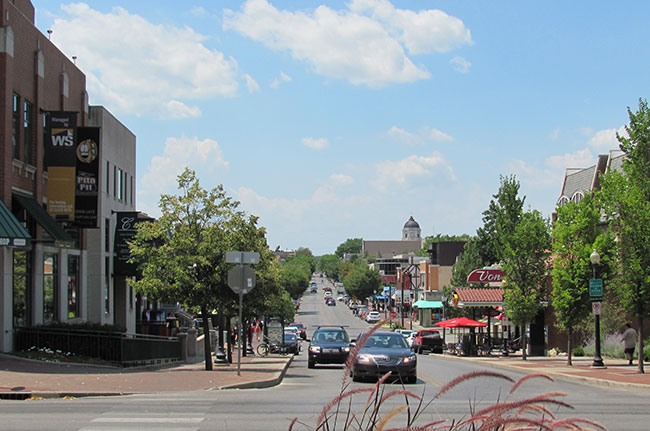 39. Johns Creek, GA
Population: 83,873
"Johns Creek continues to be a beacon that attracts highly educated and successful people year in and year out, with schools and safety at the top of their list," said Johns Creek Mayor Mike Bodker. "Not only are the schools within the city continuously recognized nationally for academic excellence, but we are also consistently ranked as the safest city in Georgia and among the safest in the nation."
– Mayor Mike Bodker
38. Normal, IL
Population: 54,264
37. Lake Charles, LA
Population: 76,848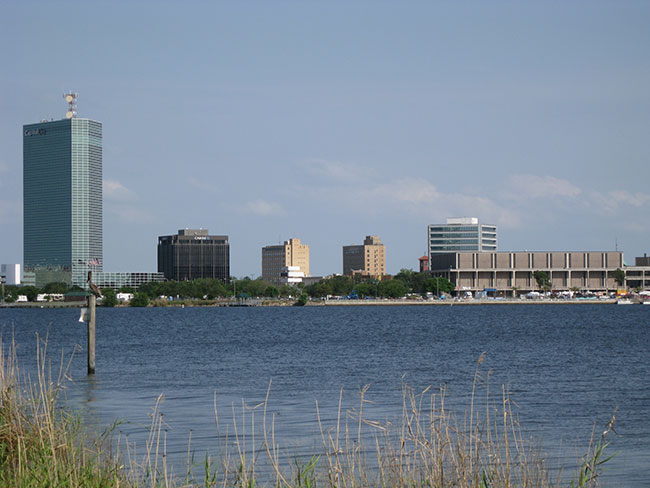 By CTtcg – Own work, Public Domain, Link

Planning a big move? Check out our moving out of state post for the best tips and info!
36. Iowa City, IA
Population: 74,398
35. Manhattan, KS
Population: 54,983
34. Pleasanton, CA
Population: 82,270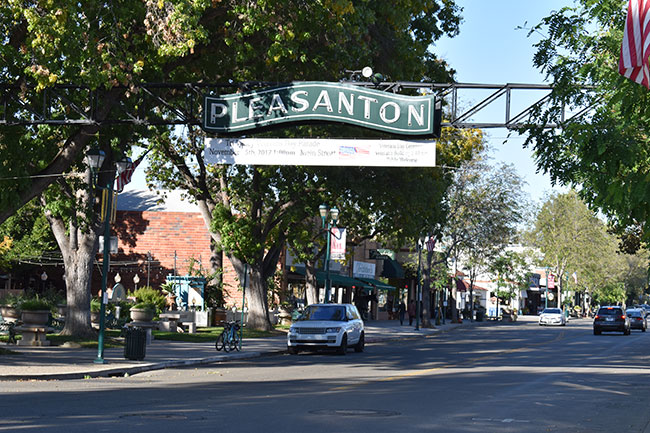 By FASTILY – Own work, CC BY-SA 4.0, Link
33. Leesburg, VA
Population: 52,607
"Located on the western edge of DC metro population, rural, less than 1 hour of a big city amenities on one side and outdoor recreation on the other side such as: winery, hiking, outdoor, Second: Leesburg is a very attractive downtown quarter with a sense of place, it's a real town, very well maintained, wide diver, excellent schools, top-notch parks and rec, very well run, very safe, police dept."
– Betsy Arnett, Public Information Officer
32. Buckeye, AZ
Population: 64,629
31. Valdosta, GA
Population: 56,474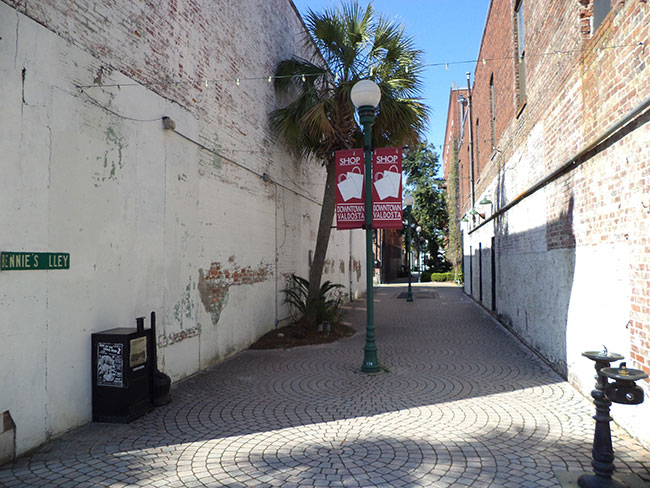 By Michael Rivera – Own work, CC BY-SA 3.0, Link
30. San Marcos, TX
Population: 61,980
29. Carmel, IN
Population: 91,065
28. Fayetteville, AR
Population: 83,826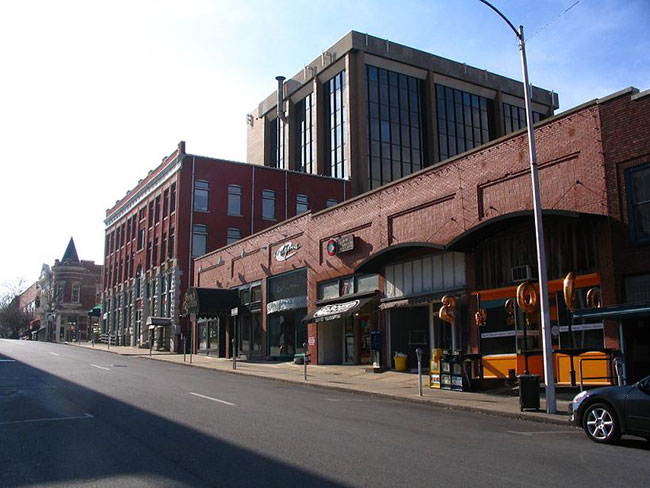 By Rmcclen at English Wikipedia – Own work, Public Domain, Link
27. Cedar Park, TX
Population: 68,918
26. Auburn, AL
Population: 63,118
"Auburn is a vibrant college town that has received acclaim for its job growth, school system and as a great place to live. It's no wonder that Auburn is a popular destination, and we're working hard every day to make sure that Auburn fulfills the promise that people see when they come here."
– Mayor Bill Ham, Jr.
25. Portland, ME
Population: 66,937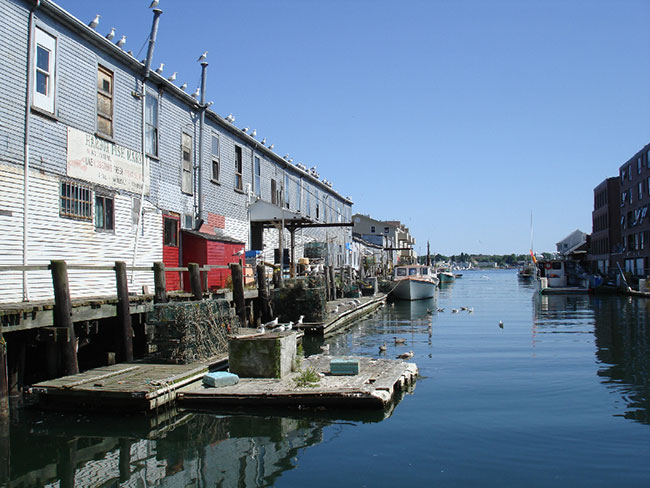 By User: Stilfehler at wikivoyage shared, CC BY-SA 1.0, Link
24. Coral Gables, FL
Population: 50,815
23. Fishers, IN
Population: 90,127
22. Castle Rock, CO
Population: 57,666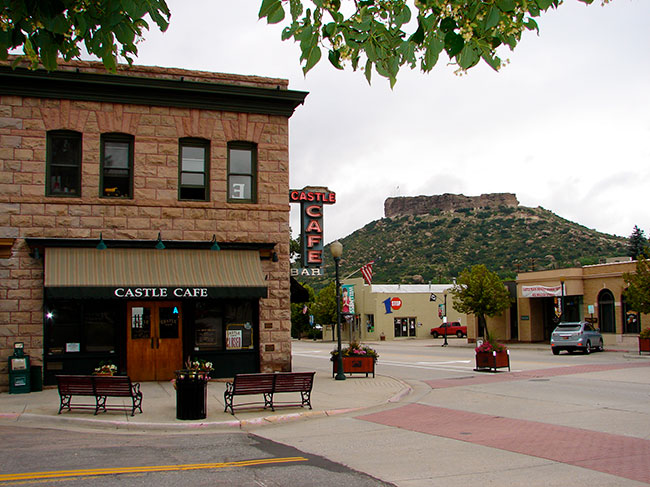 By Smallbones – Own work, Public Domain, Link
21. Sugar Land, TX
Population: 88,177
20. Johnson City, TN
Population: 66,677
"Word is quickly spreading that Johnson City has all the makings of an attractive location for young professionals, families, and retirees. Increasingly, Johnson City has been featured in national reports featuring our low cost of living, excellent healthcare services, and beautiful outdoor amenities. Already this year, Johnson City was recognized as one of the top 100 best places to live in America and one of the most affordable cities in Tennessee. While it's no surprise to us, it's always nice when others recognize what we've always known – that Johnson City is an incredible place to live."
– Pete Peterson, City Manager
19. Redmond, WA
Population: 62,458
18. Galveston, TX
Population: 50,550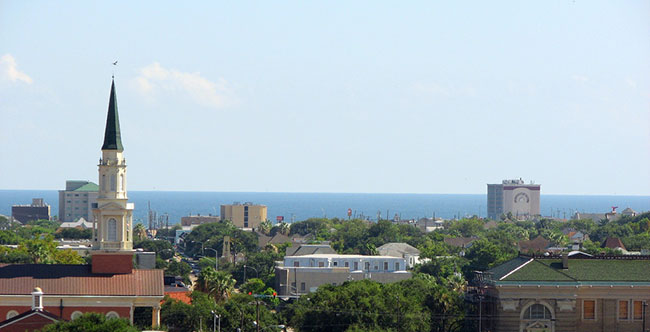 By Nsaum75 – Own work, CC BY-SA 3.0, Link
17. Melbourne, FL
Population: 81,185
16. Evanston, IL
Population: 74,895
15. Terre Haute, IN
Population: 60,852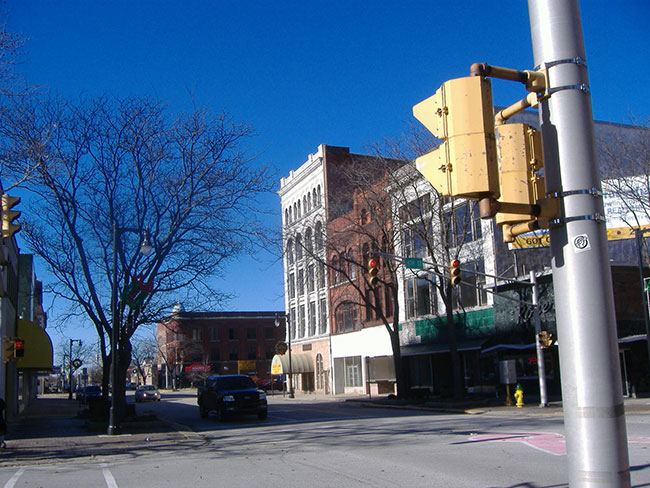 By C. Bedford Crenshaw, Attribution, Link
14. Missoula, MT
Population: 72,364
"If folks are looking for a place to live a meaningful, interesting, fulfilling life surrounded by natural beauty, compassionate citizens, economic opportunities, cultural amenities, great schools and a remarkable liberal-arts university, Missoula is hard to match. We're glad we're on the map."
– Mayor John Engen
13. Franklin, TN
Population: 74,794
12. Greenville, SC
Population: 67,453
11. Pasco, WA
Population: 70,579
"Those already here know why Pasco is a great place to live. Moving to a community that you don't know has to be daunting, but I think many of the reasons people continue to call Pasco home are similar to why they chose to make it their home:
The opportunities that come with a favorable economic climate
Mid-to-high-quality affordable housing
An amazing natural environment
Great schools and post-secondary educational opportunities
A culturally diverse community that is tightly knit and knows how to work through issues."
– Mayor Matt Watkins
10. Corvallis, OR
Population: 57,110
9. Asheville, NC
Population: 89,121
8. Mountain View, CA
Population: 77,846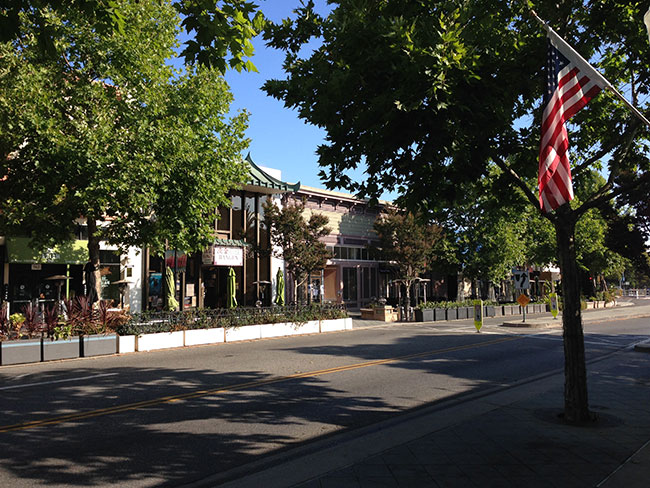 By Runner1928 – Own work, CC BY-SA 3.0, Link
7. St. George, UT
Population: 80,202
6. West Hartford, CT
Population: 63,268
"West Hartford is a strong suburban community that is home to 63,268 residents. WH town is well regarded for its overall attractiveness, safe neighborhoods, excellent schools, dynamic shopping and dining districts and the strength of its business and service community. West Hartford has an impressive network of award-winning recreational facilities and offers a year-round calendar of social and cultural events."
– Renee McCue, Public Relations Specialist
5. Edmond, OK
Population: 90,092
4. Pflugerville, TX
Population: 59,245
3. Allen, TX
Population: 99,179
"Even as our city has grown, it has retained the small-town sense of community that makes Allen feel so special," said Allen Mayor Stephen Terrell. "When you move to Allen, you really get the whole package: quality housing, a great school district, wonderful parks and trails, world-class community facilities, and a growing list of companies who employ an educated, highly-skilled workforce."
– Mayor Stephen Terrell
2. Davis, CA
Population: 68,111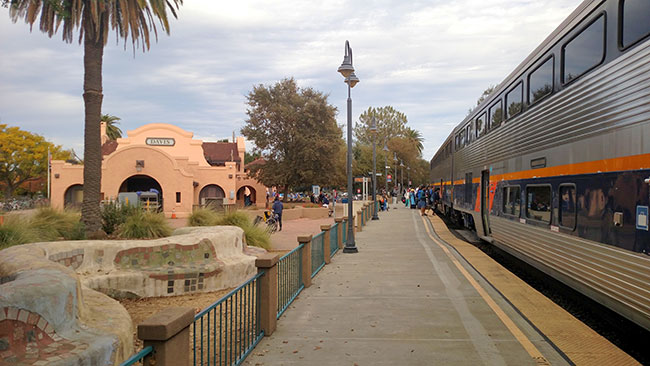 By Pi.1415926535 – Own work, CC BY-SA 3.0, Link
1. Harrisonburg, VA
Population: 52,538
"As people are seeking less traffic and a higher quality of life, they are discovering Harrisonburg. Harrisonburg is a dynamic university town that offers the best of both worlds. Residents enjoy all the arts, culture, entertainment and amenities of the city with the beauty and outdoor recreation of the Shenandoah Valley. Harrisonburg enjoys a booming dining scene and a rapidly emerging technology sector, as companies discover the talent that they can mine out of the local universities. All this and easy access to Washington, D.C., and Richmond, including express bus service to the nation's capital and direct flights to Dulles and O'Hare. Harrisonburg offers the perfect balance of work and life. And if you're seeking a city where people hold the door for each other, that's Harrisonburg, the Friendly City."
– Peirce Macgill, Assistant Director of Economic Development
Be proud! Share the "Popular Mid-Size City Destination" badge on your site. Just cut and paste the code snippet below.