Allied Van Lines vs United Van Lines: Which Moving Company is Better?
Quick Answer: Allied Van Lines and United Van Lines have both been in this business for more than 80 years. Although they have stood the test of time, they both have some areas to improve on, particularly at the local agent level.
Allied movers sometimes arrive late and transports are often delayed. United's movers tend to be careless when loading and unloading customer belongings, which leads to property damage claims.
Overall, these are both good options; however, Allied Van Lines has a slightly better international operation that consists of corporate franchise locations in 40 countries.
For many people, enlisting the help of professional movers is a must, especially for long-distance moves that will take them across state lines. Professional moving services that handle everything from packing and loading the moving truck to temporary storage and car shipping can make it that much easier to move into your new home.
Of course, when working with a full-service, you want to work with the best moving companies. Allied Movers (or Allied Van Lines) and United Van Lines are two of the most well-known moving provider in the business — but which one is best?
Though both have stood the test of time, they both have areas where they can improve. In this article, we'll provide a full breakdown of Allied Van Lines vs United Van Lines. You can also compare Allied and United to the moving companies on our list of best interstate moving companies and the best international movers.
Allied Van Lines Pros and Cons
Allied Van Lines can help with local moves, cross-country moves, and international moves. They have served both homeowners and businesses since 1928, making them one of the oldest full-service movers in the business.
What we love:
One of the best things about Allied Movers is that they offer a fully customizable moving experience. Service options include item assembly and disassembly, the option to do DIY packing or have their team do some or all of your packing, storage services, and even providing packing supplies. You only pay for what you need, and you get quoted for these additional services upfront — there are no hidden fees.
Allied also has an expansive international moving program that includes corporate-owned franchise locations in 40 countries and trusted representatives in an additional 135 countries. An Allied agent is assigned as your central point of contact for these moves to ensure everything goes smoothly with your moving process. All cartons used to seal items for these moves are either double or triple-walled and wooden crates are used as necessary.
Finally, all moves — domestic and international — feature live electronic tracking that is available 24/7. Whether you're moving from New York to Missouri or from Ohio to England, you'll always know exactly where your items are located.
What we don't love:
While most customer reviews for Allied are positive, there are some negative experiences that have been reported. Allied Van Lines reviews mention that movers sometimes arrive late for loading, and even with live tracking, shipments can take longer than expected to arrive at the destination.
Their Better Business Bureau (BBB) page shows 95 complaints received in the last three years. The BBB report shows that approximately 39% of the complaints were delivery-related, while 42% of the complaints involved household goods getting lost or damaged. In some instances, complaints involved the driver and movers arriving later on the move date than expected, while other times, the customer's shipment was delayed several days before reaching the destination.
Pros
The

Virtual Moving

In-Home estimate

lets you show your home or business to an Allied agent using a phone or tablet to generate a detailed inventory. From this, a company representative can determine the size of the truck needed, the weight of the shipment, and recognize if specialty items need customized crates and more

Very strong network of local agents covering most major U.S. cities

An excellent international presence with franchise locations abroad

Transparent fees and a wide range of

add-on

services ensure you only pay for

moving costs

that you actually need

Live

shipment tracking

means you always know exactly where your items are while in transit
Cons
You can't get a free quote online — you have to submit your

contact information

and then wait for a phone call or email from an agent

Storage options such as

long-term storage

facilities and warehouse availability vary from agent-to-agent

Some customers complain that the claims process is slow and cumbersome, and some areas struggle with on-time arrival and damage to possessions
United Van Lines: Pros and Cons
United Van Lines has completed over 1.2 million moves in the last 10 years, making it one of the biggest full-service moving companies in the U.S. Like Allied Movers, they offer corporate relocation in addition to household moves for local, long-distance, and international moves.
What we love:
United Van Lines offers customers tremendous flexibility with their full-service moving and relocation services. They offer some unique add-on services such as debris removal, cleaning services at the move out location, and home PC and network installation. Their tiered packages are presented in a menu-like format that is very straightforward and transparent.
United's "full value protection" offers extra care protection that goes well beyond the basic liability coverage you'll find with most other movers. This provides full value coverage for lost or damaged items. Other long distance moving companies often just provide basic valuation based on size or weight, which could keep you from getting fully reimbursed for your goods.
What we don't love:
Despite the fact that United's movers must pass a background check, local agents sometimes have movers that work hastily without regard for protecting customer belongings. Of the 162 BBB complaints the company has received over the last three years, the vast majority are focused on damaged items.
United Van Lines reviews online suggests that some of the movers employed at the local (agent) level are careless, which results in items arriving damaged. For example, it seems that fragile items are often inadequately packaged to prevent damage. During the loading process, some movers fail to properly consider the delicacy of boxed or packaged items positioned below as they stack others on top.
Pros
As a part of

Unigroup

Worldwide Moving's group that also owns

Mayflower

, they have tremendous resources and access to a massive network of affiliated agencies

Full-

valuation

coverage may increase price quotes, but it gives customers far better protection for their possessions

They offer LOTS of optional services, including unique services like debris cleanup
Transparent pricing spells out what is and isn't included in your
moving quote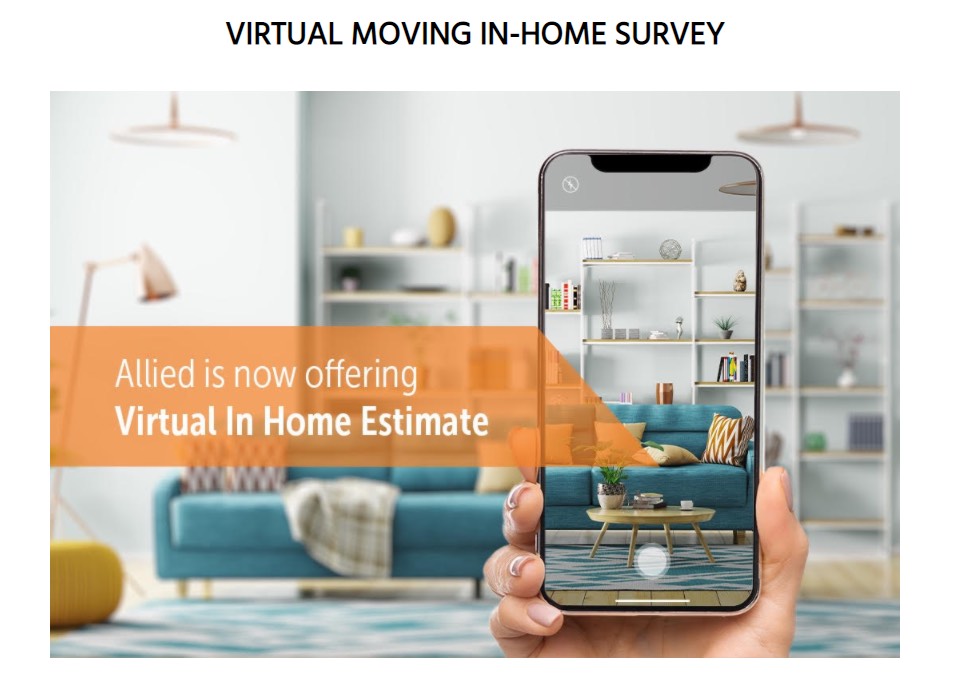 Cons
Seems to have more customer property damage claims

Some customers complain of poor communication between local agents and/or agents and corporate support

As with Allied

Movers

, you can't get a free quote online — you have to wait for an agent to call, text, or email you
Allied Van Lines vs United Van Lines: Service Offering Comparison
| | Allied Van Lines | United Van Lines |
| --- | --- | --- |
| Local Moves | Yes | Yes |
| Long Distance / Cross Country Moves | Yes | Yes |
| International Moves | Yes | Yes |
| Commercial / Corporate Moves | Yes | Yes |
| Military / Government Moves | Yes | Yes |
| Packing / Unpacking Services | Yes | Yes |
| Storage Services | Yes (see Express program below) | Yes |
| Vehicle Transport | Yes | Yes |
| Moving / Packaging Supplies | Yes | Yes |
Allied Van Lines: Although not heavily promoted on their website, Allied Van Lines' Express program offers moving containers similar to those offered by Pack-Rat, PODS, and the U-Haul U-Box program. Here, a crew of two to four movers will load a portable moving container and later unload it at the destination.
Allied Van Lines also offers shuttle services for individuals who live in a home with limited access, using a shuttle to move items from the home/apartment to the moving van. Additional optional services include unpacking, crating for expensive electronics and large items, and cleaning services through a third party.
United Van Lines: The United Van Lines Full-Service Moving Package includes the following:
The customer is assigned a designated

move coordinator

All belongings are loaded, transported, and unloaded

The upgraded

Full-Value Protection

plan

Appliances are loaded, transported, and unloaded — though disconnection and connection is not available

Furniture placement
Storage, packing services, unpacking, trash and debris pickup, crating, electronics installation, and auto transport are all available as add-on options for this full-service moving package.
United Van Lines also offers three additional levels of coverage for your move:
Option 1:

Priced at $225, this includes $5,000 in additional protection coverage, Gold Standard protection claim assistance, and identity theft coverage.

Option 2:

Priced at $425, this includes all Option 1 services as well as $25,000 in additional protection coverage,

debris removal

, and an additional delay claim payment of $250 per day.

Option 3:

Priced at $725, this includes all Option 1 services as well as $25,000 in additional protection coverage, basic wall mount disassembly for up to two TVs, basic wall mount setup for up to two TVs, and an additional delay claim payment of $250 per day.
Which is Best — Allied Van Lines vs United Van Lines?
These full-service moving industry heavyweights are both viable options. They both have similar customer satisfaction levels on local moves.
In the long-distance (interstate) market, they both have excellent nationwide coverage through local agents. Allied tends to struggle with punctuality and meeting tight timelines, though you can always see exactly where your items are thanks to its live shipment tracking. Allied Movers also has a slight advantage in the international market thanks to its franchise-owned corporate locations.
In terms of available services, United Van Lines has the edge, offering a slightly wider scope of full-service and optional services. They also provide more transparency and details regarding pricing and scope, making it easier to budget for your move. While United's full valuation protection can offer full compensation for damaged items, those with very delicate or high-priced possessions may still want to avoid United due to more frequent complaints of damaged shipments.
Because service experiences and prices can vary based on your local agent — and you'll only be able to get a quote after contacting an agent — it's best to get a quote for your next move from both companies. By carefully considering which services you need during the quoting process, you can better determine which mover will serve you best.
Not what you were looking for?
Check out other categories that can help you find the information you need!
See All
Hide All