4 Best Car Shipping Companies (2023 Reviews)
Whether you're moving across the country or to a new continent, you might want to bring your car with you. Some people prefer to buy a new car once they arrive at their new home, but shipping your car is a great way to avoid the hassle of buying a new car.
We know that car shipping sounds like a lot, but as long as you work with a reputable shipper, you're golden. Whether you're moving, buying a car from afar, or shipping several cars, you need a pro to manage the details. That's why we've put in the work to find the best car shipping companies for you.
Check out this guide to learn about the best auto transport companies, plus helpful advice on how the process works, pricing, and discounts.
Our Ratings of the Best Car Shipping Companies
Based on our own research and the reviews of hundreds of moveBuddha readers, these are the best car shipping companies:
Our reviews of the best car shipping companies
Want more details? We've got you covered. moveBuddha's team of shipping experts analyzed the pros and cons of these auto shipping companies to help you find the best shipper for the job.
Best Overall: SGT Auto Transport

Licensed
Insured
Price
rating
4.9 / 5
Check prices
(864) 492-1221
93% of users select this mover
At A Glance
Transparent, all-inclusive pricing with no hidden fees
Free online quotes; binding quotes available over the phone
Door-to-door service available in 48 states
Exact pick-up dates available
read our full review
Check prices
(864) 492-1221
93% of users select this mover
Founded in 2014, SGT Auto Transport is a car shipping company that is quickly becoming a favorite among movers. With both open and enclosed shipping options in 49 states, SGT has an A+ rating on BBB and rave reviews from customers.
SGT Auto Transport is a car shipping broker, so once you receive your initial quote, they will search for a vetted company within their network to ship your car. Their network is one of the largest, with over 25,000 shipping partners they can assign your shipment to. The cool thing is, if you get a lower binding quote from another highly-rated car shipping company, SGT will price match your quote!
Binding quotes from SGT are all-inclusive, and you won't have to worry about additional costs. SGT requires a deposit when the car is dispatched and they accept cash, money order, and credit cards.
Our favorite part about using SGT is they have options many other car shippers don't offer, such as exact pickup dates for your vehicle. While it isn't the cheapest option on our list, SGT truly provides the most value to customers.
Services include:
Exact pickup dates
Vehicle delivery from auto dealers
Door-to-door vehicle shipping
International vehicle transport (on a limited basis)
Expedited shipping
Motorcycle shipping
Overall, SGT is a customer favorite, known for their excellent pricing and top-rated customer service.
89% of users select this mover
Pros & Cons of SGT Auto transport
Offers long-distance auto shipping to 49 US states, including Hawaii
Easy-to-use website with free online quotes
Services are door-to-door, so you don't have to take your car somewhere to drop it off
Straightforward, competitive pricing with no hidden fees
Custom vehicle transport options, including open or enclosed shipping
Fully insured
Pay by credit card
Excellent customer service
Exact vehicle pickup dates
Limited international shipping available
Does not ship RVs or large equipment
No digital shipment tracking options
SGT Auto Transport pricing
SGT provides initial quotes for national vehicle shipping within minutes on their website based on the distance you are shipping your car. Those who are shipping internationally will need to call and speak to a customer service agent.
Once you choose to proceed with an initial quote, SGT will match you with a vehicle shipper and contact you with a binding quote. This binding quote might be slightly different than the initial quote, but most customers report that it is fairly close.
Pricing for shipping with SGT depends on several aspects, such as time of year. The farther you need to ship your vehicle, the cheaper the per-mile cost will be. Here is a general overview of what you can expect to pay:
| Distance | Average per-mile cost |
| --- | --- |
| 0-500 miles | $1.00 |
| 500-1,000 miles | $0.75 |
| 1,000-2,000 miles | $0.60 |
| 2,000-2,500 miles | $0.50 |
| 2,500 miles+ | $0.40 |
Best for Quick Pick Up: Easy Auto Ship

Licensed
Insured
Price
rating
4.75 / 5
Check prices
(888) 259-6046
93% of users select this mover
At A Glance
No deposit upfront to schedule
Expedited Shipping Available
Ship an additional 100lbs in the car for Free
Guaranteed pick-up and delivery available
read our full review
Check prices
(888) 259-6046
93% of users select this mover
Founded in 2012, Easy Auto Ship specializes in domestic auto transport to and from all 50 states in the U.S., plus Canada. The company has an A+ rating and accreditation from the Better Business Bureau (BBB). It also has a 4.5-star rating on Google, with over 1,000 customer reviews.
Like most auto transport companies, Easy Auto Ship is a third-party logistics provider (or broker). This means it has access to a large network of vetted carriers throughout the entire United States. Easy Auto Ship evaluates your specific shipping needs and matches you with a qualified carrier to pick up and deliver your vehicle. You will always have a dedicated account rep from start to finish with Easy Auto Ship.
Easy Auto Ship never requires any money upfront to schedule a pick-up. Once Easy Auto Ship assigns a carrier and pick-up date, you pay a small deposit and pay the rest on delivery. The company will send you a text and email with the company's name, truck driver's name, and phone number before pick-up and delivery, too.
Services include:
Vehicle moving
Vehicle delivery for auto dealers or online buyers
Heavy equipment transport
International transport
Overall, Easy Auto Ship is a great company that delivers high-quality service and transparency.
89% of users select this mover
Pros & Cons of Easy Auto Ship
Free contingency cargo insurance
Expedited shipping available
Guaranteed pick-up dates available
Free car wash on delivery
No deposit upfront to schedule
Ship an additional 100 pounds of belongings in your car for free
It offers more types of discounts than other auto shippers
If transport takes more than 14 days, Easy Auto Ship provides a free rental car
Easy Auto Ship pricing
It provides real-time quotes on its website for one to five-day pick-up. If you have a unique situation, it's best to call for a custom free quote.
It isn't the cheapest car shipping service, but it offers the most accurate pricing—no bait-and-switch tactics here. Pricing depends on a lot of factors, but here's what you can expect to pay:
| Distance | Average per-mile cost |
| --- | --- |
| Less than 500 miles | $1.00 each |
| 500 – 1000 miles | $0.75 each |
| 1000 – 2000 miles | $0.60 each |
| 2000 – 2500 miles | $0.50 each |
| Over 2500 miles | $0.40 each |
Our Full Review: Easy Auto Ship
Best for Accurate Pricing: Sherpa Auto Transport
Best for accurate pricing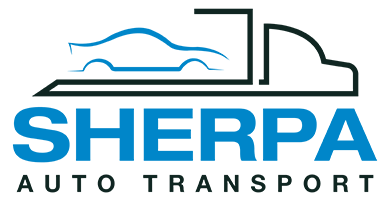 Licensed
Insured
Price
rating
4.5 / 5
Check prices
(833) 775-1461
93% of users select this mover
Sherpa Auto Transport's founder created the company after having a negative experience shipping his own car. Because of that, Sherpa Auto Transport is very customer-focused. It prides itself on providing accurate pricing and excellent communication throughout the shipping process.
Services include:
Open and enclosed trailer transport
Expedited transport services
Car shipping prices vary based on a lot of variables. It isn't unusual for pricing to change from your booking date to your pick-up date. Fortunately, you don't have to worry about that with Sherpa. It offers consistent pricing from quote to delivery, so you always know what you'll pay and why.
If the price needs to change for any reason, Sherpa contributes $300 to make sure the transport happens. Most shippers pass these price increases to you, so this is a big bonus.
Sherpa's Price Lock Promise and free car wash at delivery are just a few bonus reasons why customers love this company.
89% of users select this mover
Pros & Cons of Sherpa Auto Transport
Price Lock Promise offers fixed pricing
Free car wash at delivery
$100,000 in cargo insurance
Ships cars, SUVs, pick-up trucks, and vans
Pay by credit card available
No upfront deposit required
Ships inoperable vehicles (as long as they can brake, roll, and steer)
No instant online quotes
No international shipping
No shipping boats, motorcycles, RVs, or trailers
No shipping to Alaska or Hawaii
Sherpa Auto Transport pricing
To ship a Volkswagen Jetta from New York City to San Francisco (2,900 miles) in mid-June, the cost is $1,350. That assumes a seven-day pick-up window and open car transport trailer.
To ship from Washington DC to Boston (430 miles) in mid-June, the cost is $600, also assuming a seven-day pick-up window and open car transport trailer.
Our Full Review: Sherpa Auto Transport
Best Insurance Coverage: Ship A Car Direct

Licensed
Insured
Price
rating
4.35 / 5
Check prices
(866) 563-0804
93% of users select this mover
At A Glance
Home of the industry's only "Damage Free Guarantee"
$500 complimentary damage or loss coverage
No deposit to schedule
Rental car assistance should transport take more than 14 days
read our full review
Check prices
(866) 563-0804
93% of users select this mover
Founded in 2008, Ship A Car Direct made a name for itself by carefully vetting every auto carrier in its network. It also offers generous carrier insurance with every shipment.
Because the company backs every carrier with a Damage Free Guarantee, it doesn't take any risks. It's very selective about which carriers will haul your car. It even has a Damage Protect App for iOS and Android that explains how to document your vehicle's condition before and after shipping. This can definitely simplify the claims process if you ever need to file a claim.
Services include:
Vehicle moving
Open or closed carrier transport
Door-to-door shipping
Ship A Car Direct doesn't require a deposit until the carrier provides the driver's name and pick-up or delivery information.
89% of users select this mover
Pros & Cons of Ship A Car Direct
Offers the auto transport industry's only Damage Free Guarantee
Expedited shipping available
Ships all vehicle types
$500 complimentary damage or loss coverage
Ships inoperable vehicles (as long as they can brake, roll, and steer)
No deposit needed to schedule
Pay by credit card
Ship an additional 100 pounds of belongings in your car for free
If transport takes more than 14 days, Ship A Car Direct provides a free rental car
Quotes expire within one week
No international shipping
Doesn't ship boats or heavy equipment
The website doesn't have a lot of information
Ship A Car Direct pricing
Ship A Car Direct says its prices range from $600 for open carrier shipping (under 500 miles) to $1,800+ for enclosed shipping (2,500+ miles).
However, Ship A Car Direct has a large network of car hauling companies, so it's often able to secure pricing that's often 20% lower than the industry average cost of $1,650.
What to know about shipping a car
Picking a top-notch shipper is the best way to enjoy a stress-free experience, but even then, it's important to understand a few things about car shipping.
1. Choose between open and enclosed carriers
Car transport companies will ask you if you want to ship your car in an open or enclosed carrier. These are two different shipping options that come with their own pros and cons—and pricing differences.
Open transport carriers use trucks to transport your car. Carriers typically use two-level trailers to move your car cross-country. There's zero protection over your vehicle, so it's exposed to weather and road debris.
Enclosed transport, on the other hand, ships your car in a sealed box or container that protects it from the elements.
Enclosed transport is definitely safer, but it's double the price of open transport. Open transport is also easier to find, so it's the more popular option. If you have a classic car and need extra security—and don't mind paying extra—go with an enclosed carrier.
2. It can take a few weeks
Cars can't move across the country overnight. When hiring a vehicle transport company, you need to remember that it can take as long as two weeks to ship your car.
Of course, this depends on factors like:
Distance
How many cars the provider ships in the same direction
Traffic
Because of this, remember that shipping dates and delivery estimates can change. It isn't unusual to have a pick-up window of five to seven days, so be flexible.
3. Decide on delivery options
Did you know there are two ways to have your car delivered?
Terminal-to-terminal shipping: You drop off your vehicle at a designated terminal and pick it up at a destination set by the auto transport company. This is less convenient, but because of that, it's much cheaper than door-to-door delivery. Of course, this only works if you live reasonably close to the terminals.
Door-to-door shipping: This is when the company picks up your vehicle at your old house and drops it off at your new home. Door-to-door is incredibly convenient, but it's more work for the shipper, so they'll charge you more.
The delivery option you choose has a big impact on the timeline and cost, so don't be afraid to ask for multiple car shipping quotes.
Not all auto transport service providers offer these options, though, so when in doubt, check with your car shipping provider to see what's on the table.
4. You get quotes from a broker
When you ship your car, you aren't working with the shipper, but with a broker. The brokers then go out and find a reputable shipper to handle the actual relocation for you. They're the middleman that handles scheduling, communication, and more.
But don't let this worry you—brokers are a normal part of the car shipping industry. The Federal Motor Carrier Safety Administration (FMCSA) regulates car shipping brokers, so you're legally protected.
5. Understand the quote process
No reputable car shipping company will charge you for a quote.
However, if the final price changes between the time you requested the initial quote and when you ship your car, that's normal. Car shipping is unpredictable, and most carriers will pass on the costs of that unpredictability to you.
To reserve your shipment, most car shipping companies will ask for a deposit when they find a carrier for you. More often than not, you'll pay a deposit upfront and then pay for the rest after delivery.
6. Document everything
The best car shipping companies do what they can to protect your car, but nothing is a guarantee. This is why documentation is your best friend.
Take 360-degree "before" photos of your car. When the shipper delivers your vehicle, immediately compare it to the photos you took. The shipper might ask you to sign the bill of lading (BOL) to say you received your car, but don't sign it unless it notes the damages to your car. It's really hard to argue about damage after the fact, so inspect the car carefully before you leave.
It's also important to look at the paperwork to see what insurance will and won't cover. Some might only cover structural damages and not cosmetic dings or scratches. You can always buy an additional insurance policy for peace of mind.
Different methods of shipping a car
Car shipping companies usually ship cars via trucks, but that's just one of the many ways they can transport your car.
Truck or trailer: This is, by far, the most popular choice. It's popular for both local moves and cross-country moves in the contiguous U.S. You'll choose between open or enclosed auto transport.
Rail: Train transport isn't an option in most areas, but it's affordable for long distances. If you live on the East Coast or in an area with lots of rail infrastructure, this could be a solid option.
Plane: Shipping a car by plane is the quickest option—especially if you're moving internationally—but it's incredibly expensive.
Ocean freight: This is when you ship your vehicle on a big boat. This is ideal if you're moving down the coastline, but ocean freight is most common for international moves.
How much does an auto shipment cost?
It costs an average of $1,782 to ship a car. But keep in mind that the amount you'll pay depends on a lot of factors.
Several factors influence transport costs, including:
Vehicle size: Heavier or bigger vehicles are harder to move, and they also take up more space that the shipper would normally sell to another customer. You'll probably pay more if you have an SUV, van, or truck.
Location: Are you moving to the sticks or to a major city? It's generally cheaper to move from major cities, like Los Angeles, because the car moving companies are already there, anyway. It's also more common for these companies to charge less if you're near a port town in California or Florida. But if you have a delivery location in the Middle of Nowhere, Illinois, you'll probably pay more.
Shipping time: Time is money, and if you need your car ASAP, the shipper will usually charge you a rush fee. You can save money by being as flexible as possible with your pick-up and delivery dates.
Distance: The further you're moving, the higher the car shipping costs. You can usually score cheaper pricing per mile on long moves, but even then, the longer the shipper travels, the more they charge you.
Time of year: There's more demand for car shipping in the summer months when everyone's moving. Moving your car during the summer is more expensive, so try to move outside of the peak season.
How to save money on your car shipment
We know that $1,700 is a lot of money. The good news is that there are several ways to slash the cost of car shipping. Try a few of these tips to save some dough:
Ship your car in an open trailer
Schedule during the off-peak season (not summer)
Be flexible with delivery dates
Pay with cash or check
But if you have your heart set on a specific option, look for these discounts. Not everyone will offer them, but it can never hurt to ask!
If you qualify, ask your auto shipper if they offer any of these discounts:
Military discounts: Some providers offer discounts for active duty or retired military. You may need to provide a valid military ID for the discount.
Student discounts: If you're in college, see if your shipper offers student discounts. Be ready to share a copy of your student ID.
Government employee discounts: You might need to submit a government ID or use a government email address to get a discount. (Check your government employee handbook to see if accepting a discount violates any rules)
Senior discounts: "Senior" is a broad term, so you'll need to see what age requirements the shipper has for these discounts. Generally speaking, senior discounts are available for folks in the 55 – 65 age range and up.
Seasonal discounts: Not in a rush? Some car shippers run specials during the winter months when business is slow.
Day of the week discounts: Some car shippers offer discounts if you opt for pick-up or delivery on slower days of the week—usually weekdays.
Referral discounts: Did your friend refer you to this shipping company? Let them know! Some companies offer referral discounts, so it can't hurt to ask.
Bundling: Some will give discounts if you move more than one car, or if you use the company for moving your personal items.
Choosing the right car shipment company
All car shipping companies might seem the same at first. Most can take your car anywhere, and usually, they'll get it there safe and sound. But here are some things to think about when making your selection.
Find a company that offers what you need
It sounds silly, but make sure the auto shipping company actually offers what you need. For example, maybe you found a company with great reviews, but it only offers open shipping and you wanted an enclosed carrier.
Start by making a list of your must-haves. Make sure the company ticks all of your boxes. This is way better than just picking a company and hoping for the best.
Give yourself time
You're trusting this company with your car—this is no small decision. Try to take your time picking a company instead of going with the first option you find.
Always get at least three quotes before committing to anything. This way, you have a better idea of the going rate for your shipment and know your options.
Verify this is a legitimate business
It's unfortunate, but there are some bad apples in the car shipping space. These scammers are getting better at pretending to be real auto shippers, so verify this is a real business. You can verify they really are the best car shipping companies by:
Looking for companies with hundreds of verified customer ratings
Working with a company that has years of experience
Checking that the business has insurance
Looking for consumer complaints or a poor rating by the BBB
Check your quotes carefully
Most quotes are just educated guesses. They can change because of things like gas prices and other variables.
If you need to know exactly what you'll pay, look for a company that offers a guaranteed shipping price or binding quote. Keep in mind the best price will differ for different move needs and preferences.
Make sure you know what you're paying for before you sign anything. Some quotes won't include everything, and some companies will try to sneakily add charges later. Look for companies that promise to stick to their original quote or are upfront about all possible costs.
Check reviews
Customer service is a big deal. Look for a company that has plenty of awesome reviews.
Reading about other people's experiences can help you avoid surprises and feel more confident in your choice. It can even save you time and money and streamline the car shipping process. Every business will have negative reviews, but the goal is to find a company with an overall positive reputation.
Car shipping checklist
Ready to get started with the best car shipping companies? Great! To prepare your car for shipping:
Gather important vehicle documents
Wash your car inside and out
Take 360-degree photos of your car
Perform maintenance
Don't fill up the gas tank (it will be on a carrier, not driven, so drive it until the tank is down to one-quarter)
Remove exterior accessories
Lock the car and leave the keys with the transport company
Sign the bill of lading
For a more in-depth checklist, check out the moveBuddha car shipping checklist.
Car shipping FAQ
What is the cheapest car shipping method?
The cheapest way to ship your car domestically is with an open container on a truck. Ocean freight is often the cheapest option for international moves.
However, this really depends on the circumstances of your move. Check out moveBuddha's Moving Cost Calculator to see which option is the cheapest for your move. Remember, the best car shipping companies might not be the cheapest, but they'll offer high-quality services and get the job done right.
How far in advance should I schedule my auto shipment?
You might get better rates if you book a month in advance, but you should book at least two weeks in advance. The further in advance you book, the better chance you have of working with the best car shipping companies.
Do I need insurance to ship a car?
Most carriers don't require you to buy insurance when you ship a car. It's still a good idea, though, since it could cover damages if something goes wrong—especially if you're shipping your car overseas.
Can I ship a car internationally?
Yes, many of the best car shipping companies offer international car shipping, but you need to use a reputable company. You can ship a car overseas via:
A shipping container
Airfreight
Ocean transport vessels
You can ship a car overseas using door-to-door service or port-to-port service.
Not what you were looking for?
Check out other categories that can help you find the information you need!
See All
Hide All