Helping People with Disabilities Relocate
Everyone, generally, requires some form of help when moving into a new home.
However, people living with disabilities may need more assistance because they sometimes face challenges in such areas as mobility, hearing, or eyesight.
While individuals living with disabilities would usually appreciate the assistance, they also cherish their independence.
For this reason, it's ESSENTIAL to ask them where they need help before assuming that they need it.
This article provides a guide for anyone assisting a loved one living with disabilities to move. To cover all the aspects of moving, we've broken down the process into sections:
We then look at some resources that could be helpful for people with disabilities when they are moving.
Planning a move will require financial, physical, and even emotional preparation.
Having a solid plan way ahead of the move day is the best way to ensure a successful relocation.
Proper preparation before the move can be the difference between a stressful and pleasant move. It will ensure that all available resources are used effectively. Also, planning helps to determine how to deal with any problems during the move.
We identified some elements you would want to look at when assisting a loved one with disabilities to prepare for a move.
Determine the Timeline
Because of the extra care and time required to relocate people with disabilities, it's critical to start the planning way ahead of the move date. Make a checklist of all the actions you need to undertake.
Begin with special needs, such as transferring and installing medical equipment, preparing the new environment, and setting up all the utilities they may need.
Arrange for a home assessment to determine what the new place will need, to be made accessible to your loved one. The checklist will help you check how easy it is to open doors, maneuver within the hallways, and reach countertops. It will also determine whether the new place would require ramps and any necessary modifications. These should be confirmed well ahead of time to make the home ready for move-in day.
Locate Health Care Services in the new Area
People with disabilities often require extra medical care. Scan the new area for medical care professionals, hospitals, emergency care centers, and all the medical facilities.
Make a list, complete with location and contact details before the moving day, and put it up in a strategic and accessible place within the new house. Inform your loved one about this list and ensure they know where to get it if they ever need it.
As part of your preparation, ensure that you obtain all the required transfers and prescriptions. You wouldn't want to get to the new place and discover that specific paperwork, you don't have, is required before your loved one can access assistance.
Determine What's Going and What's Staying
Determining what should stay and what should be taken to the new place is not as easy as it sounds, particularly when you are helping someone else.
Remember to consult the owner of the items before deciding that something should be thrown away. Certain things have sentimental value.
Writing for the British Publication, the Guardian, Joanna Moorhead, refers to the big fear of letting go: "If we throw away these objects, we'll somehow be losing the precious memories and legacy that goes with them." However, to allay these fears, Moorhead cites author Marie Kondo who says that "truly precious memories will never vanish, even if you discard things associated with them" (Source). You may try to get your loved one to understand this.
To make the process of determining what will go and what will stay simpler, we identify some questions that you could ask your loved one:
Is this item still useful, and when was the last time you ever made use of it?
Will the item be needed in your new home?
Does the item belong to you, or should it be returned to the owner?
Are there other items that you own which can do the same job?
Can you replace the item later without too much of a hassle?
Does it still work?
Would this item better benefit someone else?
Does it have any sentimental value?
Are there any items you could sell to get some extra cash to manage the move?
Budgeting for the Move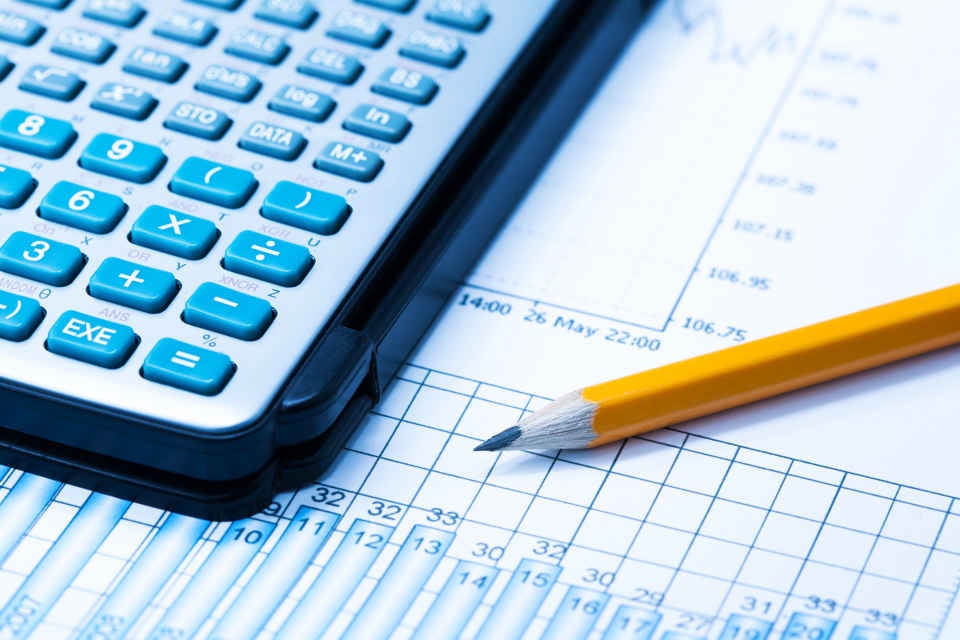 Depending on the size of the move and the distance, moving will set your loved one back financially. You'll do well to determine and set aside the approximate amount of money required before the move day to avoid any hitches.
You can use some of the ballpark figures available from online sources to determine the approximate cost or an online calculator for more precise figures.
When you have an idea of your move, it's easy to decide if your loved one will need some form of financial assistance. If they need any financial aid, several nonprofits and some federal organizations could be approached. We have more information about the specific institutions you can contact at the end of this article.
Another important thing is to request for a discount. Check out the ultimate guide to getting discounts on moving services and save your loved one some money.
Don't forget, moving prices are not set in stone, see what moving costs you can negotiate.
Inform the Insurance Company
As long as the person living with disabilities, you are assisting, is moving within the United States, you need to assure them that they don't have to worry about losing their social security disability insurance. Since it's a federal program, it will provide coverage anywhere within the US borders. However, you'll have to assist them in notifying their representatives about the move and doing the change of address.
For private insurance, assist the moving individual to contact their representative and find out the implications of changing their location. Sometimes, there may be a need to make adjustments to their policy (Source).
Hiring a Moving Company
Due to their experience and technical know-how, professional moving companies do a lot to ease the strain of moving.
When helping a loved one to select a moving company, seek out one that has some experience, or provides specific services to assist people with disabilities to move. Check the company's reviews online or specifically try to establish if they have some experience moving people with disabilities.
Here are a few checkpoints to gauge the level of expertise a company has in moving people with disabilities:
Have they ever helped someone with disabilities move?
What kind of equipment have they handled in the past?
What are their clean-up procedures after the move?
Can they assemble and disassemble medical equipment?
Can they assist with unpacking if needed?
Would moving someone living with disabilities come with extra costs?
For international moves, check our top five moving companies.
You have spent a few weeks before the move helping your loved one put together a plan; now it's time to help with the actual move. The most crucial element that needs to be considered when helping people living with disabilities to move is safety during packing, moving, and unpacking.
Here are the main elements you will need to consider during the move:
Safety First
The principal place where you need to focus on during the move is the new home. Help your loved one by scrutinizing the new home for any potential hazards before they move in.
With your home assessment checklist, ensure that everything is in order on the day the person with disabilities moves in. Even though you may have checked the home in advance, you may discover that some things have changed, or were removed, when the previous occupiers cleared their stuff.
As you assess for hazards, look out for sources of common injuries like back strains, slips and slides, tripping and stumbling on small items around the house, jammed fingers wedged between walls or heavy items, exhaustion, and overheating.
Look out for potentially hazardous areas or items, and determine how to mitigate the hazards they may cause:
Stairs
Ledges
Slippery surfaces (when dry or wet)
Doorways
Low-hanging ceilings
Cables and cords
Potentially harmful obstacles
Packing
Even with a solid plan, packing can still be overwhelming. To minimize the risk of potential injuries and hazards, pack slowly and methodically, taking into account the safety of any family members with disabilities.
Don't overload the packing boxes and always label them to identify their contents, and to help determine which ones have to be unpacked first.
Pack an overnight bag with essentials, including any special medical requirements lasting at least three days. This will help remove the stress of locating essential items among the heap of packing boxes during those first few days after the move. It will also ensure minimal disruptions in case setting up the new home takes a little longer than expected.
When packing (and unpacking) items, it is essential to ensure that there are clear paths for movement. For example, you want to ensure that someone on a wheelchair can access most of the stuff.
Dealing with the Stress of Moving
The entire process of moving can be quite stressful for people with special needs. The financial cost, cutting sentimental ties with their homes, and the overall physical challenges can take a toll on them.
Family members with disabilities will need all the emotional support they can get to help make a positive move. This could be done by ensuring that the individual living with disabilities is genuinely involved in making decisions. It is essential to realize that people living with disabilities, just like all of us, want to be as independent as possible, and also remain in control of their lives.
Even though the process of moving can be a busy time, always take some time to read the body language of your loved ones. Ask them if they have any concerns, and how they think you should address them.
As would be the case with all of us, settling into a new environment can be overwhelming for people with disabilities. To reduce the stress associated with moving into a new home, ensure that the person you are helping remains in control of the set-up in their new home. This makes them feel that they own the new environment.
Proper planning will help prepare the necessary accommodation, specialized equipment, mitigate potential hazards, and make the overall process less stressful. Take the time to listen to them, spend time with them, and make the process about enjoying some family time together, rather than just packing and moving boxes.
While you can assist your loved ones to have a pleasant move, there may be certain things that you would not be able to help with. Fortunately, there are a few places where you can look for assistance.
If you believe that some financial assistance may be required at any part of the move, you can contact agencies, such as the National Institute on Life Planning for People with Disabilities, who can provide grant-based aid.
Other places where you can find help include ADAPT and the Association of University Centers On Disabilities (AUCD). These organizations can assist in several ways, including financial aid, coordinating reliable movers, packing and unpacking support, hiring cleaners, and making the necessary adaptations in the new home.
The Administration for Community Living (ACL) awards over a billion dollars' worth of grants through state and local governments, nonprofits, and higher learning institutions per year. These grants go towards supporting senior citizens, as well as people living with disabilities in various ways.
Grants.gov also runs an e-government initiative that provides at least 1000 different grants, including ones that support individuals with special needs. The program offers $500 billion worth of grants annually disbursed through several agencies.
Not what you were looking for?
Check out other categories that can help you find the information you need!
See All
Hide All