Moving to Bigger Skies: The moveBuddha 2021-2022 Montana Migration Report

Big Takeaways:
Moves into Montana from out of state are 2 times more likely than a move exiting the state in 2022.
California and Washington together represent 27% of moves into Montana. While Arizona, Texas, Oregon, and Florida are also sending large proportions of moves in.
Every city in the state in our analysis is seeing higher rates of moves in than out. Especially #1 Missoula, #2 Bozeman, #3 Kalispell, and #4 Great Falls — all 4 of which are seeing over 2x more moves in than out.
Montana was the #1 state for inflow in 2020 and 2021 but has dropped down to the #4 ranked state in 2022. The ratio of moves in vs. moves out has dropped 44% from 2020 to 2022.
Mountain West Boom: Moves still pouring into Montana in 2022
Montana is a big state. With an area of more than 147,000 square miles, the Treasure State is slightly larger than Japan. But unlike big states like Texas and California, Montana has never been that big population-wise.
That could be starting to change.
Montana's population recently broke the 1 million mark for the first time ever, according to the 2020 U.S. Census. The population boom in Montana doesn't appear to be slowing down, either. Since the pandemic started, Montana has been one of the most consistently popular states to move to, according to moveBuddha data.
Mass migration has recently occurred in America, and politically conservative states like Montana have been the winners over more liberal coastal states like California and New York. The popularity of remote work has severed the ties of knowledge workers to location, making Montana's wide-open spaces and big skies more attractive.
The tourism boom in Montana is another factor for move-ins. Why travel cross-country to visit Yellowstone National Park when you can live nearby? Montana state parks saw record visitation in 2020, with 3.4 million people flocking to the state's great outdoors.
We dug through the moveBuddha data to find out who's moving to Big Sky Country, where they're coming from, and what cities are seeing the largest influx of residents.
Table of Contents
I. Montana Moves: Statewide trends from the last decade and into 2022
II. 2022 Forecast: Which Montana cities are surging in popularity and which are losing residents?
III. Real Insights: We asked, why move to Montana?
IV. Sources and Methodology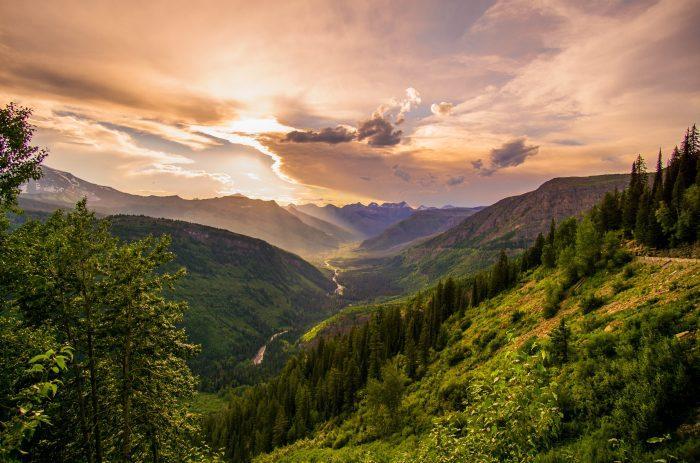 I. Montana Moves
Two-hundred-and-seven people moved into Montana for every 100 who moved out in 2022, to date. Leaving Montana with a move-in-to-move-out ratio for 2022 that is 2.07, according to moveBuddha data.
That number is down from the past two years, where the ratio was 2.74 in 2021 and a robust 3.72 in 2020.

But Montana move-ins are still red-hot, coming in at #4 in the nation for inflow according to the October update of moveBuddha's moving trends report.
Some factors causing the move-ins include:
Access to recreation and nature. Montana is a beautiful state that provides year-round outdoor recreation opportunities like hiking, fishing, and hunting. There are also plenty of national parks, such as Yellowstone and Glacier National Park.
More space. People from large, dense cities on the coast are looking for more elbow room, and Montana has a lot to offer. Places like Bozeman and Missoula have become popular destinations for folks fleeing the big city life.
The sudden increase of folks moving in is starting to have an effect, though. Housing markets are getting more crowded and expensive, and according to long-time residents, many cities and towns small-town charm is starting to lose appeal.
We looked at the moveBuddha data to identify which states are fueling the growth into Montana.
Moves into Montana are dominated by inflow from California and Washington state, which account for 17% and 10.5% of move-ins, respectively. Other top states where new Montana residents are coming from include Arizona, Texas, and Oregon.
| | |
| --- | --- |
| Origin State | Percent of moves to Montana |
| California | 17.0% |
| Washington | 10.5% |
| Arizona | 6.4% |
| Texas | 6.1% |
| Oregon | 5.9% |
| Florida | 5.2% |
| Colorado | 3.9% |
What about those who may be leaving the state? According to moveBuddha data, Arizona is a popular destination, followed by Florida, North Carolina, California, and Texas.
| | |
| --- | --- |
| Destination State | Percent of Moves out of Montana |
| Arizona | 8.3% |
| Florida | 7.7% |
| North Carolina | 6.3% |
| California | 5.3% |
| Texas | 4.7% |
II. 2022 Forecast: Which Montana cities are the most popular to move to?
Montana cities are surging in population in large part thanks to an influx of new residents. We analyzed more than 324,500 searches from the moveBuddha Moving Calculator to determine the Montana cities that moveBuddha users are searching for the most. We only looked at cities with at least 25 inbound and 25 outbound searches to avoid outliers, and we identified 6 total Montana cities that dominate the searches.
Among the cities we analyzed, all 6 had a positive in-to-out move ratio, the best being #1 Missoula (267 to 100), #2 Bozeman (238 to 100), and # 3 Kalispell (236 to 100). The remaining three cities also had strong positive in-to-out ratios, including Great Falls, Helena, and Billings.
New Homes on the Range
One top reason for the frenzied moves into Montana is affordable housing options compared to other states. For example, the average home price in top exit cities in California is a whopping $1.1 million, and the average cost in top exit cities in Washington state is nearly $887,000.
By comparison, Montana home prices are much lower. New residents can expect an average home price of $592,651 in Missoula – without the pesky big city problems. If you want to get even more affordable, try out Great Falls, where the average home price is a tantalizingly low $298,156, according to Zillow data.
Another point worth mentioning is that moveBuddha identified Billings as one of the top cities to move to in 2021, with a robust 3.9 to 1 inbound-to-outbound ratio. That inflow has plummeted in 2022, with the in-to-out ratio falling 68%. Today, Billings is seeing around 125 moves in for every 100 out.
While moves to Billings have calmed down in mid-2022, other Montana cities have picked up the slack, with Missoula still going strong with a 267 to 100 inbound-to-outbound ratio.
Top 5 Cities to Move to in Montana:
#1 Missoula, MT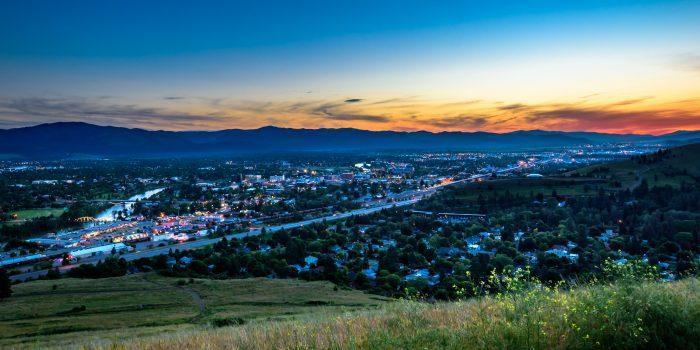 CBSA: Missoula, MT
County: Missoula
Census Population (2021): 74,822
Zillow Home Value (Aug '22): $592,651
Median Rent: $900
Median Income: $48,567
Median Age: 33
College Education or Higher: 51%
Unemployment Rate: 5%
Known as the cultural center of Montana, Missoula is the location of the state's first university, and they also have a beloved minor league baseball team. Because of the 1992 film A River Runs Through It starring Brad Pitt, Missoula is also known for its fly fishing. Plus, the city is seeing a boom in apartment building construction, good news for this new growth.
#2 Bozeman, MT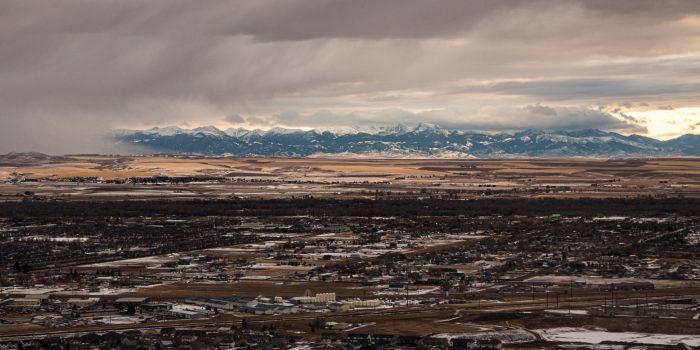 CBSA: Bozeman, MT
County: Gallatin
Census Population (2021): 54,539
Zillow Home Value (Aug '22): $755,534
Median Rent: $1,145
Median Income: $115,993
Median Age: 28
College Education or Higher: 63.2%
Unemployment Rate: 3.5%
#2 Bozeman is the home of Montana State University and is widely known as one of the best places to go skiing in the state. Believe it or not, Bozeman is also a thriving city for tech companies. Firms like Oracle and numerous tech start-ups have created thousands of jobs in this highly educated city.
#3 Kalispell, MT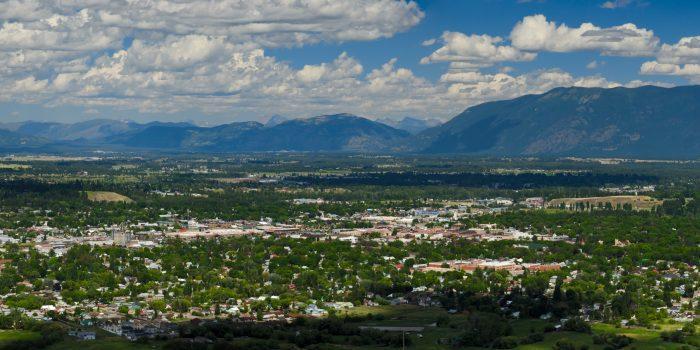 CBSA: Kalispell, MT
County: Flathead
Census Population (2021): 26,110
Zillow Home Value (Aug '22): $626,622
Median Rent: $800
Median Income: $39,509
Median Age: 35
College Education or Higher: 29.4%
Unemployment Rate: 6.5%
Kalispell is the smallest city in the top 5, with just over 26,000 people. Residents enjoy the wonders of Glacier National Park and Flathead Lake, along with affordable housing prices. If you're a golf fan, there's also numerous championship golf courses in this charming small town.
#4 Great Falls, MT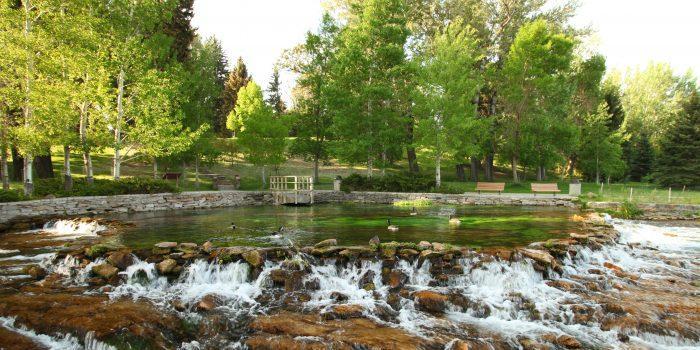 CBSA: Great Falls, MT
County: Cascade
Census Population (2021): 60,403
Zillow Home Value (Aug '22): $298,156
Median Rent: $748
Median Income: $62,283
Median Age: 38
College Education or Higher: 27.6%
Unemployment Rate: 3.8%
Located in the central part of Montana, Great Falls is an excellent place to live and a great place to visit. Great Falls is a popular tourist spot, with one million overnight visitors annually who spend an estimated $185 million every year. Great Falls also has the most museums among Montana cities, boasting 10, including one dedicated to famous explorers Lewis and Clark.
#5 Helena, MT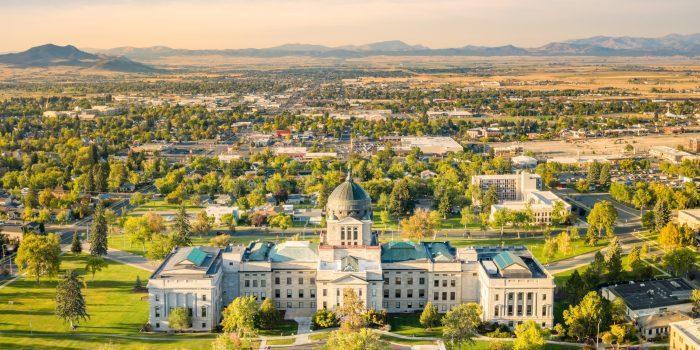 CBSA: Helena, MT
County: Lewis and Clark
Census Population (2021): 33,120
Zillow Home Value (Aug '22): $469,796
Median Rent: $845
Median Income: $63,185
Median Age: 41
College Education or Higher: 49%
Unemployment Rate: 3.6%
Helena is the state capital of Montana, a small town with an average home price of $469,796. Helena was founded in 1864 during the Montana gold rush, so the city has tons of fascinating history. Nowadays, Helena is a family-friendly town with a high-quality education system.
III. Stories from locals - Why did you move to Montana?
To learn a bit more about moving to Montana, we reached out to people who've either lived in the state or currently live there.
Here's what they had to say:
Roaming free, wildlife abounds, and local culture: I chose Montana for a number of reasons, one being cost to live there, another is culture and the type of people who live there, and mostly the idea of living on a big plot of land where the animals (my cat and dog) could roam free without being in anyone's way.... I think the thing I love most about the area is all the wildlife. I often have families of deer on my front porch in the mornings and bears are often seen roaming. Despite the fact that I moved to get away from it all, I was also surprised that there were so many quality services. For instance, I found the very best dog trainer (for specialized dog work), an amazing cafe with a fun-loving owner, and an awesome veterinarian. I also became close friends with the homeowners of my rental, who are always warm, welcoming, and excited to share the Montana way of life (and a glass of wine or whiskey). — Olivia moved from Denver, CO to Bigfork, MT.
Outdoor Paradise Continues to Attract Moves to Montana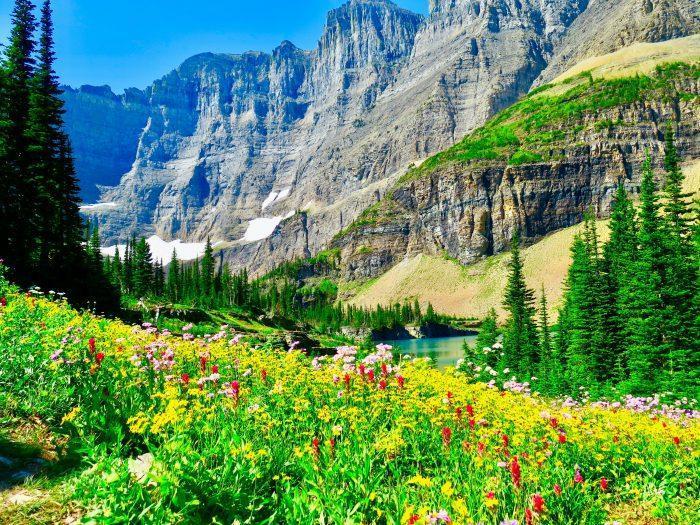 Montana has always been one of the least densely populated states in the nation, but more people are flocking to the Mountain West state than ever. The population influx has been significant enough to earn Montana a second seat in the U.S. House of Representatives.
moveBuddha data shows Montana has been a consistently popular state to move to since the pandemic began, though the numbers have declined since 2020. In 2022, 207 people moved into Montana for every 100 who moved out.
Full-time remote workers no longer tied to a location are increasingly leaving dense cities like Los Angeles and Seattle and finding calmer pastures in states like Montana.
Few states can match the physical grandeur and beauty of Big Sky Country with National Parks like Yellowstone and Glacier National Park. Montana also has a wide variety of opportunities for outdoor recreation, from fly-fishing to whitewater rafting to camping.
But new Montana residents should be careful what they wish for. Some long-time Montana residents are already feeling the pinch of relative overcrowding from the influx of new residents. For example, housing prices in red-hot Missoula have jumped from around $360,000 in 2019 (pre-pandemic) to nearly $580,000 today (Zillow data, September). That's around a 60% increase in home values.
Montana is an excellent place to move if you want wide-open spaces and access to nature, but it appears like the secret is out. If the population keeps growing in Montana like it has been, the new residents may bring their big city problems with them.
IV. Methodology
This report primarily uses data sourced from moveBuddha's Moving Cost Calculator with supplemental city-specific details from the U.S. Census Bureau. To understand the cost of area homes, we use Zillow's Home Value Index.
moveBuddha proprietary data
This data was collected from January 1, 2022, through October 10, 2022, capturing 324,251 searches across the nation by individuals who were either planning to move themselves or hire a moving company throughout 2022.
More information about our move data and in-to-out ratio equation can be found in our Migration Report.
U.S. Census Bureau data
Zillow — Zillow Home Value Index city data
The Zillow Home Value Index or ZHVI provides us with the typical single-family home value within each city at a given period of time.
Not what you were looking for?
Check out other categories that can help you find the information you need!
See All
Hide All