Moving Experience: Marcel's Experience with Safeway
In the summer of 2023, Marcel and his wife boldly decided to move from Jersey City and relocate to the capital of the Lone Star State to be closer to family.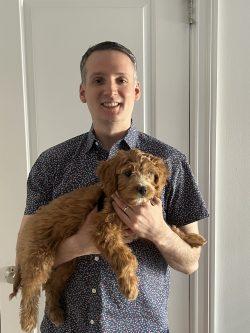 Marcel planned this move for a year before finally taking the plunge. He scoured Google and Reddit to find the best mover, but once he found moveBuddha, he had a mover in a few days.
Marcel ultimately chose Safeway Moving for his move because their pricing and positive customer reviews impressed him. To take advantage of a $500 relocation stipend, Marcel participated in the moveBuddha Better Moves Project. He documented every step of his move, from searching for the best long-distance moving company to relocating cross-country.
In this post, we'll look at what went well for Marcel's move, what didn't, and his advice for anyone planning an interstate move.
89% of users select this mover
Move day takeaways for Safeway Moving customers
Communication: Marcel wanted more timely and accurate communication from Safeway.
Pricing accuracy and transparency: Safeway Moving's reasonable and accurate pricing impressed Marcel.
Professionalism: Marcel had inconsistent experiences with Safeway employees, but the unloading crew blew him away with their friendliness and professionalism.
Timeliness: It took six days for Marcel's items to arrive in Austin, although he had just a few hours' notice for unloading.
Loss and damage: Safeway Moving safely transported Marcel's belongings with zero missing items or damage.
Would Marcel use Safeway Moving again? Marcel will likely go with a different mover next time because of the communication challenges, but he thought their pricing was competitive. Overall, he felt he got good value for the money but would have valued more communication.
Marcel needed help moving from Jersey City to Austin
Marcel and his wife decided to double their living space by upgrading from their two-bedroom home (1,200 square feet) to a four-bedroom, 2,400 square foot home.
But Marcel found the planning process stressful. He needed a reliable mover to show up on time and prevent damage to his belongings.
He spent a year carefully planning the move before finally taking the plunge.
Marcel's move at a glance
| | |
| --- | --- |
| Move date | July 17, 2023 |
| Moved from | Jersey City, New Jersey |
| Moved to | Austin, Texas |
| Distance | 1,753 miles |
| Move size | Two-bedroom home (1,200 square feet) |
| Moving company | Safeway Moving |
| Moving quote | $5,290 |
| Actual cost | $5,290 |
Marcel got quotes from two full-service moving companies
Like most Better Moves Project participants, Marcel started his search for a mover on Google. He pored over Reddit forums, but the information was unhelpful and inconsistent.
Fortunately, Marcel found moveBuddha. He appreciated how the site provided objective, reliable resources and first-person accounts of working with different moving companies. He especially liked the guide on how to pack fragile items, which he credits for the boxes of unbroken glassware he moved nearly 2,000 miles.
After reading many reviews, Marcel requested quotes from two full-service movers: Safeway Moving and American Van Lines. Marcel hoped to keep the cost as close to $5,000 as possible so the quotes aligned with what he expected.
Marcel chose Safeway for its good reviews
Marcel ultimately chose Safeway Moving because it had the best reviews on moveBuddha. Safeway's pros and cons aligned with what Marcel wanted in a mover, so he knew this was the company for him.

Licensed
Insured
Price
rating
4.5 / 5
Get A Quote
(855) 650-0657
93% of users select this mover
At A Glance
30 days of free storage on all interstate moves
Veteran owned
Long distance and cross country moves only
A portion of every move is donated to charity
read our full review
Get A Quote
(855) 650-0657
93% of users select this mover
Marcel requested a quote through moveBuddha and a Safeway representative reached out that day. The sales rep was knowledgeable and easygoing, which impressed Marcel even more.
The $5,290 Marcel paid to Safeway included:
Disassembly and reassembly of standard furniture
Wrapping of furniture with moving blankets
Transportation, taxes, tolls, mileage, labor, and fuel surcharges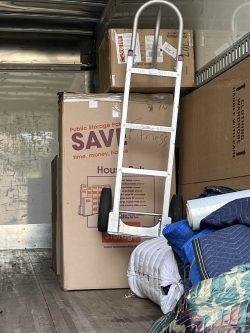 The quote also included insurance at $0.60 per pound per item. This is the basic valuation coverage moving companies are required by law to provide to customers free of charge. Compensation is calculated based on weight, meaning you would receive up to $18 for a broken or damaged 30-pound table ($0.60 x 30), regardless of the table's estimated value.
Before moving day, Marcel had two phone calls with Safeway. The rep was very knowledgeable and gave thorough information about the move.
Marcel particularly appreciated how the rep offered suggestions to cut moving costs. They recommended a piggyback move, where one Safeway client teams up with another client on a similar route to split a truck. The rep also recommended Marcel pack his household items to reduce his total bill.
To prepare for the move, Marcel took inventory of his items and decided what he wanted to move, donate, or toss. He and his wife packed all the household belongings themselves in anticipation of moving day.
Moving day mostly went smoothly
The movers arrived at 10:00 a.m. on July 17, 2023, which was right within their arrival time. While loading was mostly smooth, Marcel would have appreciated more care with his items. One mover sat Marcel's couch vertically, and it toppled onto a marble coffee table, damaging the couch frame.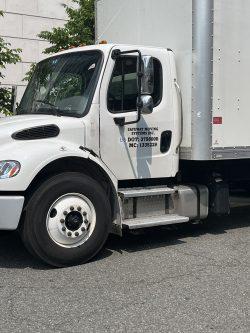 Despite that hiccup, loading took around 5.5 hours. Marcel made himself available during loading, watching the crew work and answering questions as they went along.
Marcel paid a portion of the total when he booked Safeway and paid another third on moving day. He paid via Zelle to avoid credit card processing fees.
Delivery had a scheduling hiccup but went well otherwise
Marcel didn't hear from Safeway while his items were in transit. He quickly relocated to Austin, and it took six days for his items to arrive. This was well within his contract with Safeway. However, the sales rep made it sound like his stuff would arrive sooner than that, so Marcel admits his expectations were a little warped.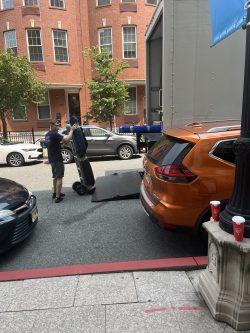 Delivery was also a bit hectic because of communication issues. Safeway Moving called Marcel Sunday night to tell him they would arrive at 8:30 a.m. the following day. Understandably, Marcel wanted more notice but shuffled his schedule around to accommodate the movers.
The unloading process went smoothly. Marcel's moving crew was friendly and did a great job. All his items arrived damage-free, and Safeway stuck to its original quote, so Marcel didn't pay a dime over $5,290.
Our take on the move
Marcel experienced communication issues during his move, which is something most of our Better Moves Project participants note. It's understandable to want a lot of communication during a move, but many people don't realize constant communication isn't feasible for most moves. Communication challenges are an industry-wide issue, so it's best to be as flexible as possible.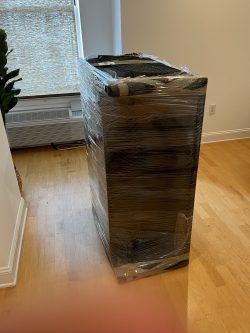 It's also important to adjust your expectations for transportation times. Marcel mixed up his "first available delivery date" with the actual delivery date, which is a very common mistake. Listen carefully to your movers' policies and always have a plan for what you'll do if your items arrive later than you planned. It isn't unusual for it to take three weeks or longer for your items to arrive.
Check your contract and the mover's policies for a better idea of delivery timelines. Marcel opted for a piggyback move, which saved him some money but also delayed the delivery.
It's also important to keep your schedule as flexible as possible while your stuff is in transit. Moving companies might show up unexpectedly when another move finishes more quickly than planned.
However, Marcel did a lot right with this move! We love that he looked up moveBuddha's packing guides to prep his fragile items for the long move. So many people are loosey-goosey with their belongings, and taking so much care during the packing process is likely why all his stuff arrived damage-free.
It was wise of Marcel to pay with Zelle, too. Movers have different policies about payment methods, so check out their websites or contract terms before moving and unloading. As in Marcel's case, Safeway charges fees for using a credit card, so he saved a good chunk of change by paying with Zelle instead.
The verdict
Marcel acknowledges that he moved during a busy season, so Safeway Moving did the best they could. The process went as he expected — his stuff arrived undamaged, and Safeway gave him reasonable pricing for such a long, full-service move.
Marcel does wish Safeway Moving had better communication during the process. He recommends anyone planning a move to read their contract carefully. This is the most accurate way to manage your expectations, especially if you're moving during peak season.
Marcel will likely go with a different mover next time because of the communication challenges, but he did find their pricing competitive. Overall, he felt he got good value for the money but would have valued more communication.
Here's how Marcel rated Safeway's performance on a scale of 1 to 5:
Communication – 2
Timeliness – 4
Quote accuracy – 5
Overall experience – 3
Do you have an upcoming move? Share your moving story with the Better Moves Project to earn a $500 stipend. Sign up now.
Check out these helpful resources before signing off:
Not what you were looking for?
Check out other categories that can help you find the information you need!
See All
Hide All