Atlas Van Lines vs Mayflower Transit: Which Moving Company is Better?
Atlas Van Lines andMayflower Transit are two of the most well-established moving companies in the U.S. If you're trying to decide between the two, we give Atlas Van Lines a slight edge due to their international moving networks and corporate moving capabilities.
Mayflower does offer more unique services such as packers, cleaning, debris removal, and home network and theater installation. However, neither company currently offers instant online quotes or estimates. Customers must submit their contact information and await a call from a sales representative unless they use the companies' listed phone numbers.
Both companies have extensive networks of local agents across the U.S. These agents are independently owned, meaning some are better at caring for household goods and handling customer service concerns than others.
Still, both Atlas and Mayflower compare favorably among the best interstate moving companies.
Atlas Moving at a glance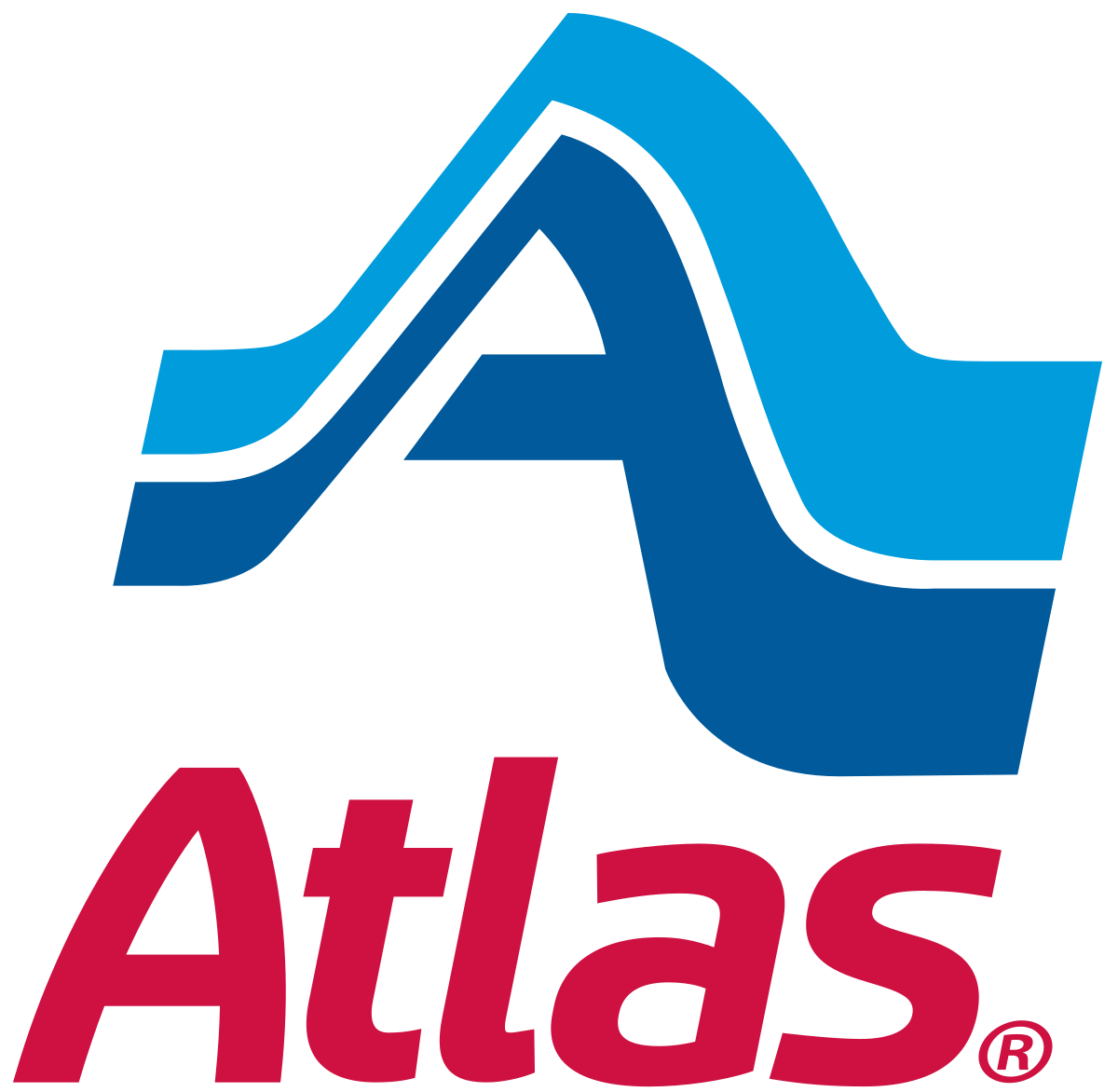 Licensed
Insured
Price
rating
4 / 5
Check prices
(812) 424-2222
93% of users select this mover
As one of the biggest names in the moving industry, Atlas is well-equipped to handle both local and long-distance moving needs. As part of the larger Atlas World Group, the company has a vast network of more than 430 agents in the U.S. to help with your moving experience.
What we love: Excellent corporate relocation and international moving services
Atlas contains a division known as Avail Move Management that's responsible for large corporate accounts. Avail offers excellent analytic-driven platforms for reporting and tracking complex corporate moving projects. Corporate administrators have 24/7 access to their accounts, and the data is updated in real-time.
Since 1960, Atlas Van Lines has also facilitated international moving services (including military moves) for residential and commercial customers. Each customer is assigned an International Relocation Coordinator who helps with door-to-door overseas moves via ocean or air freight. The company is formally certified in 17 countries, and its Atlas Canada agent network has existed for more than 50 years.
What we don't love: Local agents sometimes employ poor-quality workers
Based on customer feedback from the Better Business Bureau and elsewhere, some local Atlas agents seem to either poorly screen, train, or supervise their staff for moves.
Some of the most common types of complaints include lost, stolen, and damaged items. However, Atlas and its agents do make considerable efforts to correct the problem and compensate customers in those cases.
Atlas Moving pros and cons
Here's a quick rundown of some of the main potential pros and cons of using Atlas Moving for your next move:
Pros
Atlas' SimpliCity program aims to streamline smaller moving projects up to the size of a two-bedroom apartment. This program allows users to specify their desired pickup and delivery dates, which cuts out the uncertainty common with most other types of moves.
Atlas has an extensive network of U.S. agents that covers most major markets.
Atlas appears committed to the development of many advancements in move-related technology, such as their TEAM (Titan Electronic Account Management) logistical platform.
Atlas offers video surveys through an app that connects you with a moving agent to get a quote by conducting a virtual walkthrough of your home rather than an in-person visit.
Cons
Some customers complained of having difficulty reaching a live person over the phone when attempting to contact their local agent's office.
Storage capabilities differ between agents—some have vast warehouse capabilities, while others don't promote storage services.
Atlas doesn't offer online ordering for moving boxes and supplies through the corporate site or through most agent sites.
Mayflower Moving at a glance
Mayflower Moving is another good option to consider when moving to a new home. With nearly 100 years of experience and more than 500 nationwide locations, they also offer help for international moves.
Their customizable moving packages include a wide variety of services to help make your move more efficient. Best of all, their initial quote includes Full Value Protection for your items.
What we love: A wide variety of add-on services and customizable options
Aside from standard local, long-distance, and international moving services, Mayflower also offers many unique moving and storage-related services. Some of these include in-home PC and network installation, home theater setup, debris removal, motorcycle and auto transport services, and cleaning services. Storage and packing services and furniture disassembly are available as well.
Mayflower features a host of full-service add-on packages with bundled pricing.
What we don't love: Some agents deliver inconsistent customer service
Homeowners have reported an inability to obtain delivery status updates on some interstate moves. This suggests the corporate customer service department either doesn't have a central location to access local agent activity or that some agents fail to promptly enter this information.
Mayflower Moving pros and cons
Here are some more pros and cons to consider before working with Mayflower Movers for your next move:
Pros
Mayflower performs professional cleaning services after all the belongings are loaded for transport at the origin location.
Snapmoves by Mayflower is a quick option to obtain a free quote for those who are only moving one room or less. The service is available for local and long-distance moves, and pricing includes their Full-Value Protection coverage.
They have an online tracking platform to easily track your shipment.
Mayflower can construct customized crates to transport oversized or specialty items (e.g., pianos) as needed.
If you're in need of storage, you can work directly with Mayflower instead of a third-party long-term storage company.
Cons
Some customers report that service or support calls aren't returned promptly by their Mayflower agents.
Their "ballpark" moving quote estimation tool is no longer available on Mayflower's website.
The company handles a high volume of interstate moves, and some customers have had their belongings mixed with those of others on the moving truck (and vice versa).
Atlas Van Lines vs Mayflower Moving: Service offering comparison
| | Atlas | Mayflower |
| --- | --- | --- |
| Local Moves | Yes | Yes |
| Long Distance / Cross Country Moves | Yes | Yes |
| International Moves | Yes | Yes |
| Commercial / Corporate Moves | Yes | Yes |
| Military / Government Moves | Yes | Yes |
| Packing / Unpacking Services | Yes | Yes |
| Storage Services | Limited | Yes |
| Vehicle Transport | Yes | Yes |
| Moving / Packaging Supplies | Yes | No |
Atlas vs Mayflower: Service area comparison
Both companies have hundreds of local agents covering most states across the U.S., and both also have a wealth of experience with international moves. However, Atlas seems to have a relatively more extensive network in Canada.
Our opinion: The U.S. coverage of each company is comparable.
Atlas vs Mayflower: Small moves comparison
Atlas' SimpliCity program and Mayflower's Snapmoves program are both designed to provide quick assistance for small moves. Unfortunately, neither company's small residential moving programs generate an instant online quote. You'll need to interact with a representative to get one.
During our test, Mayflower allowed us to select dates for pickup and delivery. Unfortunately, for the date selected (a Friday), the time in transit from Los Angeles to Chicago was 16 days—not optimal.
Atlas boasts your shipment will arrive "in days, not weeks" and also allows for your estimate to be made using a video survey. However, the Atlas Simplicity Program doesn't include the Full Value Protection that Mayflower does.
Our opinion: The Atlas SimpliCity Program seems to have the advantage here. Mayflower's transit time was more than two weeks, and the online form for obtaining a quote was very clunky.
Atlas vs Mayflower: Available discounts comparison
AAA members are eligible for acomplimentary additional protection upgrade to Full Value Protection with Atlas, but that's all we could find.
Our opinion: Neither company offers any notable discounts at this time.
Summary: Atlas vs Mayflower for Moving
Atlas Van Lines and Mayflower Moving have more similarities than differences. For example, they both have a similar business model that features a national network of independently owned and operated local agents. They both offer full-service moving at local, long-distance, and international levels.
Based on many online moving reviews, both companies also struggle with the same types of issues. Those include household goods being improperly loaded or handled and lost or damaged items. The quality of local move coordinators is sometimes inconsistent—this applies to the movers they hire as well as to various customer service representatives, such as claim assistance.
Overall, however, Atlas Van Lines seems to have a better network and more extensive resources dedicated to corporate relocation and international markets compared to Mayflower, giving them a slight edge in the moving process.
Of course, your moving estimate for each company could vary quite a bit based on your local agent, even if you select the same moving date for your estimate. By calculating your moving costs based on quotes from both companies, you can make a more informed decision. For local moves, working with a local mover may be a cheaper option.
At the end of the day, if you're in need of professional moving help, both Atlas Van Lines and Mayflower Moving are viable options.