Moving Experience: Ross's Move with Bold Moving & Storage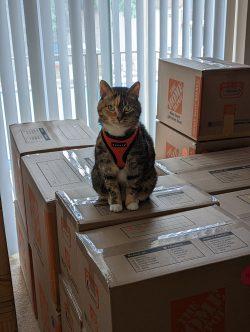 ADORABLE CAT ALERT!
With that out of the way, Ross moved from Norristown, Pennsylvania to Cordova, Tennessee in late July 2022 to start a new job.
After considering his options and vetting movers for nearly a week, he hired Bold Moving and Storage (BMS) to handle his long-distance relocation. Based in Richmond, Virginia, BMS specializes in providing interstate moving services up and down the East Coast.
Ross liked Bold Moving's competitive quote, the positive reviews he found online, and the company's A+ rating with the Better Business Bureau.
To take advantage of a $500 relocation stipend and help anyone planning a move like his, Ross participated in our Better Moves Project by documenting and sharing his experience with BMS.
In this post, we'll look at the following:
Move day takeaways for Bold Moving and Storage customers
Communication: Ross described BMS's communication as "excellent"
Pricing accuracy and transparency: BMS's quote was accurate, and Ross wasn't blindsided by any unexpected fees
Timeliness: BMS delivered Ross's household goods right in the middle of the agreed-upon delivery window, even though his new place was outside their normal service area
Professionalism: Ross had to deal with

valuation

(moving insurance) and loading issues on moving day, but he couldn't have been happier with his delivery team
Loss and damage: A few items were damaged, but nothing that Ross felt warranted repair
Would Ross use Bold Moving and Storage again? Thanks to an accurate quote, excellent communication, and prompt service, Ross would consider using BMS in the future
Ross needed help moving from Pennsylvania to Tennessee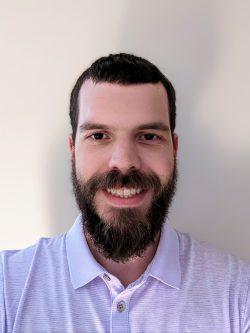 With a new job and a new home 1,000 miles away, Ross needed to move his household goods from Pennsylvania to Tennessee. The contents of his 2-bedroom apartment included standard appliances, furniture, and about 50 boxes that weighed approximately 4,500 pounds.
Price was an issue, but Ross wanted a hands-off moving experience.
Ross wanted to work with a top-notch long-distance mover, but he was concerned that his items would get damaged and mixed in with other customers' belongings on the long ride.
He planned on taking his most fragile and valuable items with him in the car, but he had a gaming cockpit and wine cooler that needed to go on the moving van.
Ross's move at a glance
| | |
| --- | --- |
| Moved from | Norristown, Pennsylvania |
| Moved to | Cordova, Tennessee |
| Distance | About 1,000 miles |
| Move size | 2-bedrooms, approximately 1,150 square feet |
| Moving company | Bold Moving and Storage |
| Moving quote | $5,000 |
| Actual cost | $5,000 |
Ross got three quotes before selecting Bold Moving and Storage
Ross knew about his new job two months before his move date. To make sure he got a good deal from a reputable mover, he relied on moveBuddha, the Better Business Bureau (BBB), and the U.S. Department of Transportation (USDOT) websites to research the companies he was considering.
Ross focused on the following criteria while vetting prospective movers:
Price per pound
Insurance options
Online reviews and complaint history
His general impression of the calls and emails he received from each company
After requesting quotes from Mayzlin Relocation and American Van Lines, Ross got an email from BMS that included a link to an inventory form where he could enter the items that needed to be moved. The following day he got a call from a representative who reviewed the inventory and provided a quote.
Shortly after that, Ross had his representative add a long carry in Pennsylvania because there were truck access issues in his apartment complex's parking lot. This meant that the move would take longer than normal, and the company's labor costs would be higher because the crew would have to carry and dolly everything a few hundred feet.
Here's how Ross's quotes compared:
| Moving company | Estimated weight | Estimated cost |
| --- | --- | --- |
| Mayzlin Relocation | 3,906 pounds | $3,983 |
| American Van Lines | 3,450 pounds | $4,421 |
| Bold Moving and Storage | 4,450 pounds | $5,000 |
Bold Moving and Storage's quote included:
Disassembly and reassembly of standard furniture like beds and tables
Moving equipment like pads and dollies
Wrapping and protecting loose, unboxed items
Loading and unloading
$150 for the long carry
Transportation from Pennsylvania to Tennessee
Full-value replacement coverage protection with no deductible (there was some confusion about insurance on move day)
The quotes were higher than Ross expected, even though he was doing the packing himself. However, he thought they were reasonable considering fuel prices and that he was moving during the peak summer season.
Ross chose Bold Moving and Storage for their affordability and reputation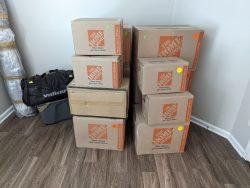 With a competitive quote (not the lowest) and plenty of positive online reviews, the decision to use Bold Moving and Storage was an easy one.
To recap, Ross also liked that:
The company specialized in state-to-state moves along the East Coast
BMS was accredited with the Better Business Bureau and had an A+ rating
He got a good vibe from his sales representative
Since everything was falling into place, Ross booked his move and paid a $1,500 deposit via credit card. After that, he was contacted twice by BMS to confirm his dates and services and to let him know what to expect on loading day. In the meantime, he bought heavy-duty cartons and set aside a little time each day to pack a box or two.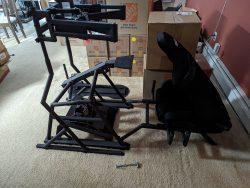 As he packed, he listed each carton and its contents in a notebook so he could verify that everything showed up in Tennessee. He also devised a system of colored labels to ensure that everything ended up in the correct room. Ross wrapped his gaming console in blankets and plastic wrap and the wine cooler in bubble wrap and cardboard.
A few days before move-out, BMS reconfirmed when the crew would arrive, what services they'd provide, and what Ross needed to do beforehand.
Moving day was relatively smooth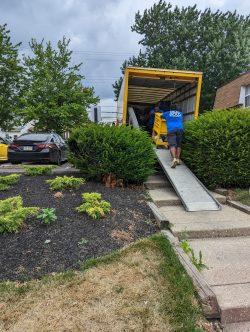 Ross was expecting the movers between 8 and 10 AM, but he was informed near the end of the window that they were running late and wouldn't arrive until noon. Thankfully, the delay wasn't a huge deal, and Ross appreciated the company's proactive communication.
When the movers showed up, they quickly looked around and got to work. That said, Ross was initially told that his estimate included full-value replacement coverage with no deductible, but the crew leader informed him that he only had the basic released-value coverage of .60 cents per pound per item.
Ross wasn't thrilled about the miscommunication, but he decided not to purchase additional coverage since he was taking his most valuable items in the car with him. He thought the crew handled his things roughly, but he admitted that he tends to "baby" his items and was probably too critical.
The crew worked quickly and efficiently while Ross answered their questions, tidied up, and packed last-minute items. Loading took just 2.5 hours, and Ross made another payment of $1,750 via personal check.
Bold Moving and Storage delivered Ross's household goods on schedule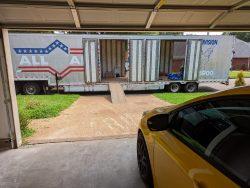 Ross didn't hear from BMS until two days before delivery, but this is standard operating procedure in the moving industry when there aren't any unexpected delays or other issues that customers need to know about.
On the morning of delivery, Ross got a message letting him know what time to expect the crew, and about five hours later, the 18-wheeler pulled up as promised. In the end, Ross's household goods arrived in Tennessee 14 days after leaving Pennsylvania.
This was right in the middle of the delivery window, so BMS gets high marks for living up to its service commitments.
The two workers did a quick walk-through to see where things would go, then dropped the ramps from the trailer's side door and began moving everything into Ross's new place. Ross was impressed with how careful the movers were, but the following items were damaged:
A floor lamp
Ross's headboard
A few boxes got crushed (luckily, the contents were OK)
The chest freezer and wine cooler had minor dents (Ross determined they weren't worth repairing)
One locking nut for the bed frame was missing (this was easy to replace)
On the bright side, Ross's gaming console arrived in good condition, and the other damage was relatively minor. Before the crew left, he made another $1,750 payment via Venmo.
A few things could have gone differently on Ross's move
Ross's items arrived in Tennessee squarely within the delivery window, but he might have gone with another company if they could have delivered his things earlier. That said, In July, all companies take longer to deliver, and it's unlikely he would have been able to find another company that could guarantee him a faster delivery. On a small move going more than 1,000 miles at the end of July, 14 days is pretty darn good.
When we move, we all want our "stuff" ASAP, so we understand Ross's position. On the other hand, it seems clear that BMS performed well in this area, especially considering Ross's move distance and timing.
According to Ross, some of the damage he experienced resulted from the loaders wrapping multiple wooden items in the same pad. Ross hit the nail on the head in this regard because wood-on-wood rubbing can cause wearing, scrapes, and gouges. In addition, his shipment was offloaded from the original truck into storage and then onto another truck for final delivery, and this extra handling probably didn't help either.
BMS doesn't generally handle shipments going as far west as Memphis, Tennessee, but they made an exception in Ross's case. Ross would have preferred that his things stay on the same truck from beginning to end, but BMS let him know that offloading and temporary storage were possible weeks before his move.
There was also some confusion about valuation. BMS initially told Ross that his estimate included full-value replacement coverage, but on moving day, the crew informed him that he only had the basic released-value coverage of .60 cents per pound per item. This didn't turn out to be a big deal, but he found the miscommunication frustrating.
And last, Ross felt that the moving company representatives he dealt with were too "sales-y." He didn't mention any companies specifically, but he said that, in general, the whole thing was kind of "gross." But in the end, Ross got an accurate quote, on-time pick-up and delivery, and only minimal damage, so his move was a success by nearly every measure.
The verdict – did Bold Moving and Storage make the grade?
Here's how Ross rated Bold Moving and Storage's performance on a scale of 1 to 5:
Communication: 5 (Excellent)
Timeliness: 2
Accurate and transparent pricing: 5
Overall experience: 3
BMS earned high marks for communication and accurate pricing, but Ross's low rating for timeliness is surprising. The loading crew arrived a few hours later than expected, but they called to let him know they were behind schedule. When they showed up, the movers worked quickly and efficiently. Likewise, the truck arrived in Cordova, Tennessee, on time, about a week before the last day of the delivery window.
It's worth mentioning that delivery windows are frequent points of contention between movers and customers. It may not be the case with Ross, but many customers assume their items will be delivered early in the window. However, once a delivery window has been established, a moving company can deliver any day within that timeframe and fulfill its contractual obligation.
Ross rated his overall experience with BMS just so-so. This is probably due to damage and miscommunications regarding insurance and delivery dates. In the end, it's possible that Ross and BMS share the blame for the confusion equally.
Ross also wishes his move wouldn't have cost so much, but the company's estimate was right on the money.
All told, Ross felt like he got a good bang for his buck, and he admitted that gas prices and the fact that he moved at the end of July added to the cost. He wasn't crazy about how the loading crew handled his items, but the delivery guys were "awesome," so a big hats-off to them for their hard work.
Ross would consider using BMS again, but only if the company could guarantee door-to-door service on the same truck.
Advice for anyone planning a move like Ross's
Ross cataloged the contents of each box he packed, but he didn't have time to be as detailed as he would've liked. This isn't surprising since packing almost always takes longer than expected.
For anyone considering a move like his, Ross suggests:
Making a digital manifest on a cloud server
Having your movers do some or all of the packing if your budget allows (Ross hated packing)
Disassembling tables and beds yourself and packing the hardware in a parts box
Understanding your valuation options
Asking if your items will be offloaded and reloaded before delivery to your new residence
Though it wasn't perfect, Ross had a positive moving experience with BMS, and as they say, all's well that ends well.
Before signing off, check out these helpful posts:
Not what you were looking for?
Check out other categories that can help you find the information you need!
See All
Hide All