Will Moving Companies Ship My Car & Furniture Together?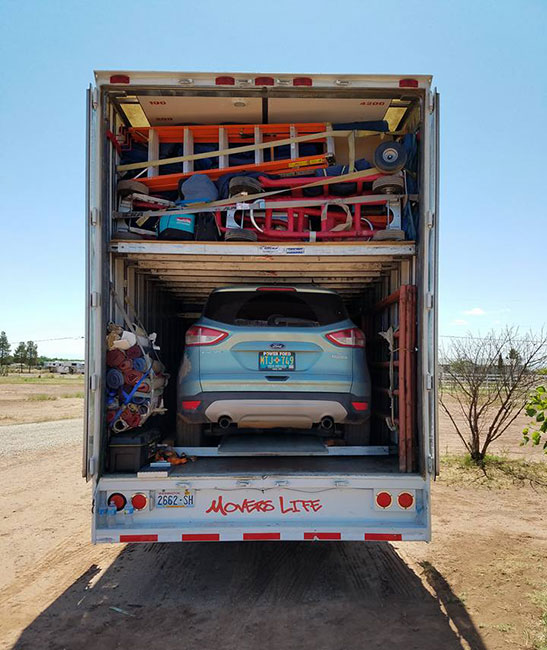 The short answer is yes…
Under certain circumstances, some moving companies will ship your car and furniture together.
Assuming the company has the right equipment and expertise to ship cars, they may be willing to ship everything together depending on 2 factors: cost and logistics.
That being said, it's almost always more expensive to ship your car and belongings together.
Don't believe me? Get a few quotes from our top car shipping companies.
Now, you're probably wondering:
"Isn't combining everything in one load more efficient? Wouldn't the moving company use less gas and resources?"
Truth is, cars take up a lot of space
Cars require padding and special equipment, not to mention you can't stack stuff on top of them easily.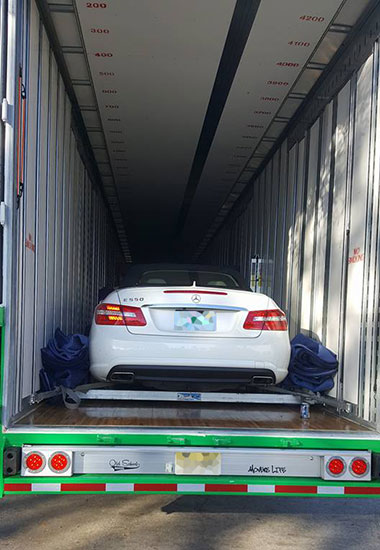 Movers will use planks to try and recoup some of the space above the car, but even then we're still talking about a lot of room wasted.
Moving companies can usually make more money packing another move of home goods onto the truck rather than shipping a car.
This is why in most situations movers suggest shipping your car separately.
While it's definitely convenient to work with the same company to ship everything, be sure to ask for the name of the auto carrier the moving company works with.
Just like finding reputable moving companies, you'll want to make sure the auto carrier is properly licensed and has a high-quality reputation.
You don't want to end up hiring these guys to ship a car state to state…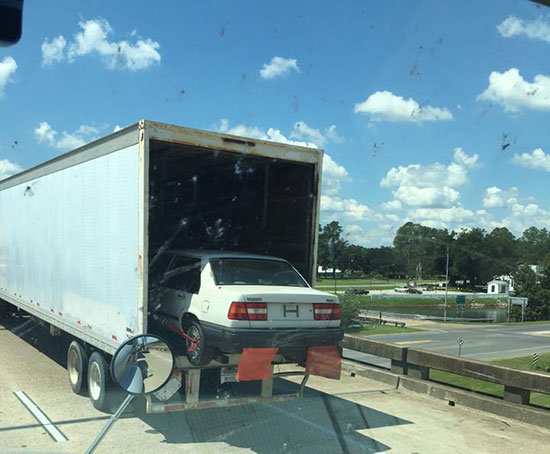 I know, adding another company into the mix can seem less than ideal. But usually, we are talking several hundred if not thousands of dollars in savings!
But we aren't done quite yet…
If you absolutely want everything to ship together and don't want to spend the extra money, you still may be in luck.
Let's talk logistics.
Big moves are better than small moves to ship cars
If you have a really big move, think 4 or 5 bedroom home, the moving company may already be dedicating the entire truck to your move. It's just not worth their time to try and find another smaller load to add onto the truck.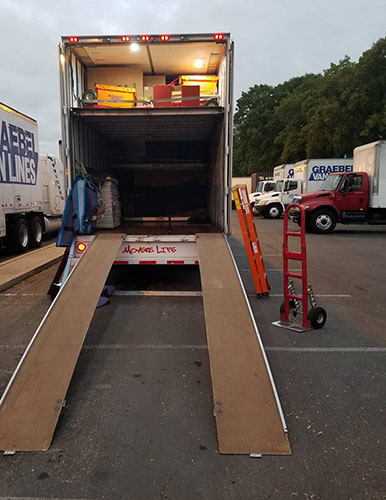 Since the space in the trailer would otherwise go unused, why not throw a car in there? In this situation, the mover will likely be cheaper than a separate auto carrier.
While big moves are better. If your move is smaller, moving companies still might be willing to give you a good price on shipping your car during slower times of the year.
FYI, the moving industry is very seasonal. Business slows way down in the winter months (October-April).
Moving companies are usually desperate to keep their trucks full during this time period, so moving cars is a good way to utilize as much of their trailer space as possible.
However, once the summer months hit it's unlikely you'll have any chance of getting a deal.
Now, for a video on how not to load a car!
Not what you were looking for?
Check out other categories that can help you find the information you need!