Tips on Moving to Miami, FL: Ultimate Relocation Guide
Thinking of moving to Miami? Miami is an exciting hub of media, entertainment, finance, and gorgeous weather! It's a famously clean city, home to South Beach, and a popular vacation destination for many. If you're considering moving to Miami (and wondering about the cost of living in Miami, as a result), you've come to the right place!
And you're not alone! Thousands of people have made the move to Miami over the last few years — including Priscilla who moved there from New York. You can find out more about her experience and what movers she'd recommend in her moving experience.
Miami is a super exciting spot to be, for many reasons. It's the only U.S. city to act as an Art Basel host, and the city also boasts a stunning design district with art deco-inspired architecture.
Photo Credit: Danny Navarro
It's also the center of Cuban-American heritage, and has been called the "Capital of Latin America". This Florida city is known for being a "melting pot" with many cultural influences from its the Caribbean, Haitian and Hispanic residents.
Miami has a lot to offer but it can be an intimidating city if you don't know your way around. Lucky for you, we're here to help! If you're making the move to Miami, you're in good hands.
We should first note – if you're in a different state, outside of Florida, be sure to check out our list of the best interstate movers. You'll also want to use our moving cost calculator as a way to estimate the cost of your move, so you can prepare your moving to Miami budget for moving day!
Now, in the words of Will Smith, Welcome to Miami!
Everything about relocating to Miami
And if you're looking for more info on moving to Miami, check out our Miami move cost guide.
Quick Miami snapshot
Miami has a population of 439,890.
With an average 1 bedroom rent price of $2,396 per month, Miami has seen its average rent increase in the past few years. The average cost to renters in the metro area continues to increase, especially with recent inflation from the past couple of years.
Florida doesn't have a state income tax, so your purchasing power will be between 5-10% higher. But remember, property taxes in Florida are some of the highest in the country.
The rental market in Miami is less expensive than Los Angeles, and much less expensive than New York City, but Miami cost of living is still comparable to other major cities, when it comes to lifestyle costs, food costs, and healthcare costs.
Also, it's good to keep in mind the high numbers of Hispanic Miami residents. 60% of Miami's population is Spanish-speaking, with 30% speaking only Spanish. You may want to brush up on your Conversational Spanish 101 skills before moving to Miami.

Here's a drone tour of the city to help you get your bearings.
Okay, now that you're sold on moving to Miami, let's talk about how to move your things!
How to move to Miami: Costs and considerations
If you want to get an idea on the cost of different moving services, check out our moving costs calculator.
You also may want to take a look at our moving out of state guide for more info and tips to consider when making a long distance move. If you're moving from, say, San Francisco, all the way to Miami, it's going to be a much different moving experience than if you're moving from Orlando to Miami.
Miami has extremely nice weather all year round. But you should note that hurricane season runs from June-November, so you may run into some storms if you try moving to your new home in Miami during the summer or fall.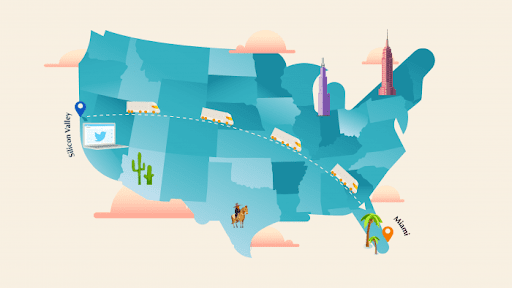 Here are a few things to consider if you plan on hiring a moving company when moving to Miami:
Miami Beach has a Freight/Alley Loading Parking Permit Program. The permits may be purchased at the City's Service Center.
All movers providing local moves within Miami-Dade county must be registered with the county. The mover must provide you with a copy of the Tri-County Moving Consumer Bill of Rights and Disclosure Statement. Written contracts are required for all moves. Find out more here
If you're moving long-distance, intrastate and interstate movers are not regulated by Miami-Dade county.
For those currently interviewing moving companies, learn more about how to find a great mover here.
Where to live in The Magic City
First thing's first: set a budget so you have an idea of the overall cost of your move and the overall cost of life in Miami.
Think about things like tax rate, transportation costs and transportation expenses –like car insurance, if you own a car –and more. That way, you can be prepared for moving to Miami and, moreover, the cost of living in Miami.
Check out some rental prices around different neighborhoods between Miami and Miami Beach. Farther from the coast you'll find new and old homes, while coastal Miami offers more high-rises.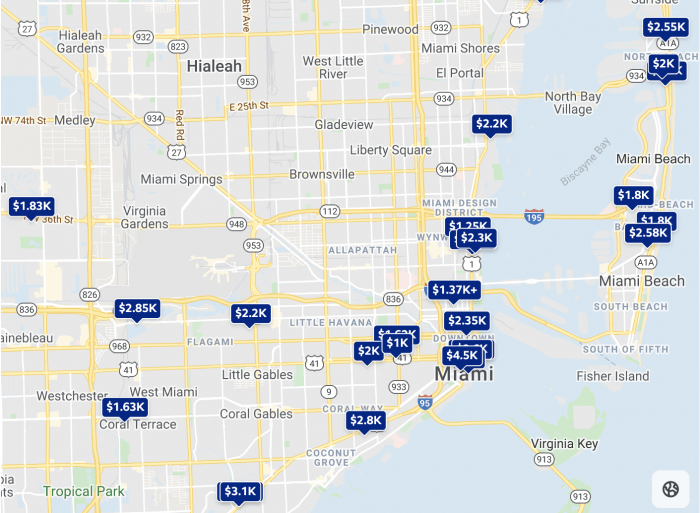 Basically, the rule in Miami –much like in most other coastal cities – is that the closer your house is to the water, the higher the cost of living will be. That's the price you pay for South Florida real estate! (North of Miami you'll find areas like Fort Lauderdale, where there's a slightly lower cost of living than the Miami cost of living.)
For example, note these differences:
An apartment in Coconut Grove, Coral Gables, Key Biscayne, Downtown, Brickell, and Miami Beach will run you between $2,300 and $3,400.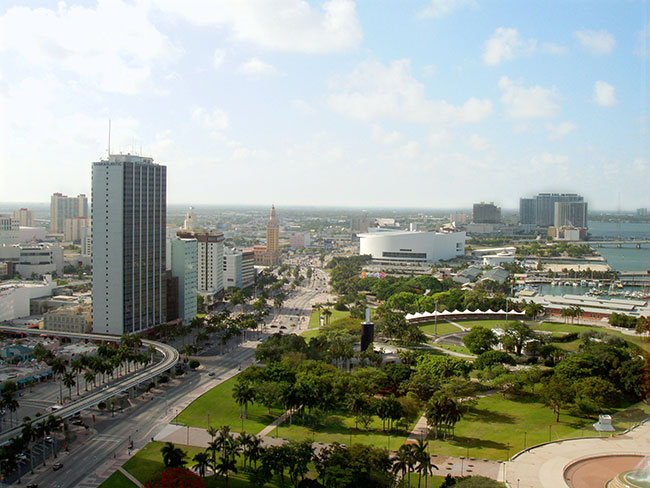 The farthest neighborhoods from the water—Miami Lakes, North Miami, and Little Havana are where you can find an apartment for $1,200 or less.
As you move west away from the ocean, the apartments will get less expensive. In fact, there are places only a half-hour from Miami Beach that go for $900 a month.
So let's get this out of the way now: if you're on a tight budget, look to Miami Lakes, North Miami, or Little Havana. If cost is no object, look to Brickell, Miami Beach, or Key Biscayne.
Where are people like me living?
We all want to live near people who are in similar seasons of their lives (students want to live by other students, older persons want to live by older persons, etc.), and the website Esri.com does an amazing job breaking down city demographics by zip code with their zip code tapestry tool.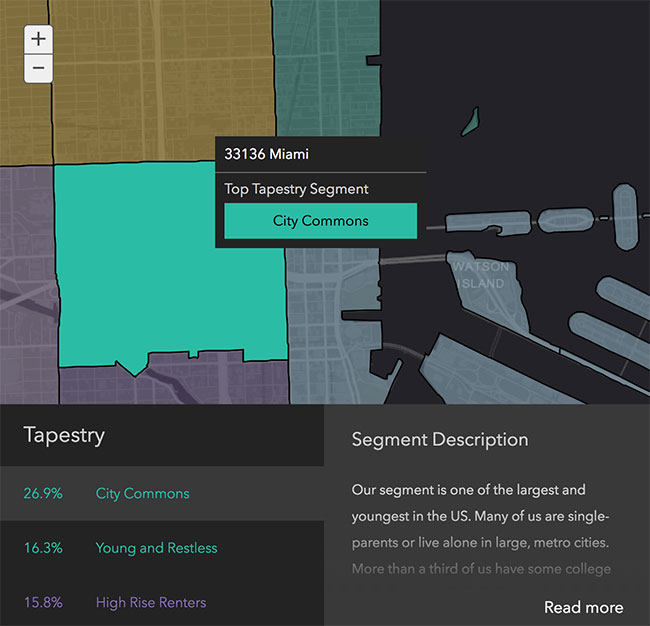 For example, if you plug Downtown Miami (33136) into the tool you'll get a full breakdown of the primary types of people living in that area. It's that easy!

After you've found the best neighborhoods for you, you need to make sure it's close enough to where you work and play, so you aren't spending all your time commuting. Think through your transportation costs before moving to Miami. You may want to check out a cost of living calculator for the area, so you can get some hard figures to work with while you're budgeting for moving to Miami.
Here's a breakdown of how to get around in the city
If you want to have a car…
Miami is definitely accessible by car. Like in all big cities, parking can be challenging, but you can purchase parking permits here.
Miami has decent public transit
Miami-Dade County runs a public transportation system with a Metrobus, Metrorail, and Metromover.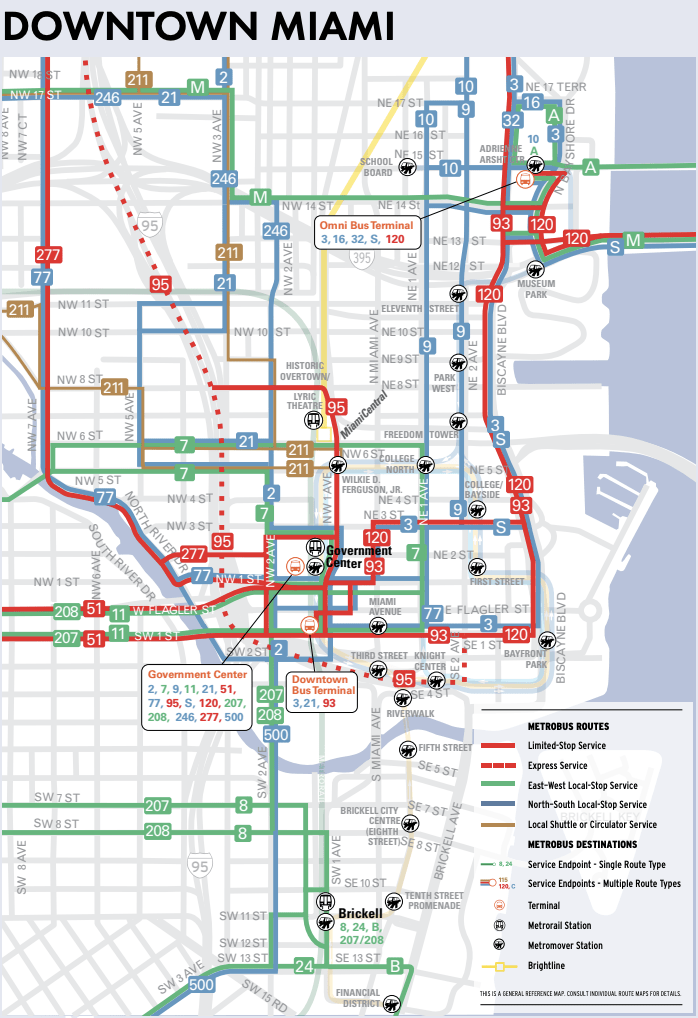 The Metromover is a 4- mile electric trolley system that runs throughout downtown. This site has trackers for each of the three methods of public transportation.
Here's a map of some of the bus routes around Miami ➡️
Bottom line: with a score of 77, Miami's public transportation system is far above average. It's about on par with the bike score of 65, so either way you'll be able to get where you need to go. And speaking of bikes, Miami offers CitiBikes you can use to get around the city.
Downtown Miami is so walkable, you may even forget the busses exist!

In terms of walkability, Miami is amazing! With a walk score of 77, (provided you don't mind the summer heat) Miami is a highly walkable city.
If you're in downtown Miami or around places like the Grove and Miami Beach, it's better to walk than take public transportation or even to bike!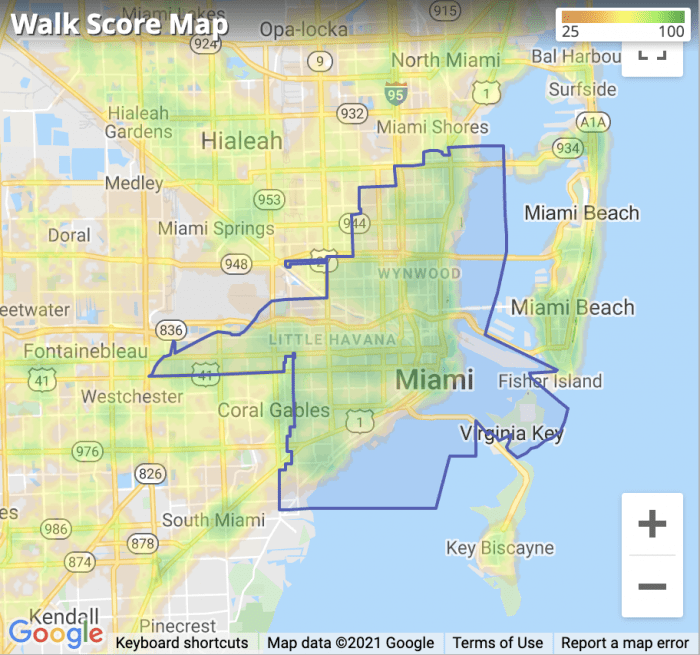 For the Walk Score map, the greener the better. If you like walking, stay away from the yellow when looking for neighborhoods to live in.
Two things: First, Miami doesn't have anywhere close to red, so everywhere is generally walker-friendly. That's great! Second, walkability corresponds with real estate prices. So, expect to pay more if you're looking at living in a green area.
Bottom line: while the city is very walkable, most Miamians suggest having a car for convenience's sake. On a hot summer day, car air conditioning can be the difference between you leaving your house or not.
Crime can be an issue for Miami dwellers
The city of Miami is great to live in for many reasons, but safety is not one of them. Miami has more than double the national average in violent crime, property crime, and crimes per square mile. Keep your wits about you while walking through town, and find safety in numbers, by being with friends or family or a partner.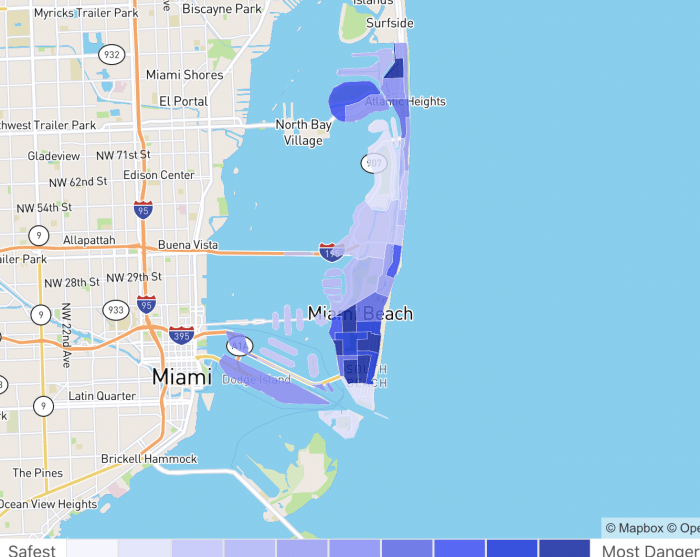 With 100 as the safest rating a city can get, Miami Beach scores a whopping 1.
Still, the same rules apply here as they do in any major metropolitan area: As long as you know when and where to avoid the dangerous areas, you'll probably be fine.
The Miami Police Department maintains a helpful Crime Mapping website where you can get a better idea of places to avoid.
What you need to know about renting an apartment in Miami
Before we start looking for apartments, let's first consider what kind of accommodations you'll need in Miami. Miami has lots of renters, so you'll be in good company if you decide to rent. Monthly rent and monthly costs for renting in Miami are on the high end, compared to the national average. So, budget accordingly.
Must-haves:
It's no secret that the weather in Miami is absolutely amazing! Miami has what's known as a "tropical monsoon" climate.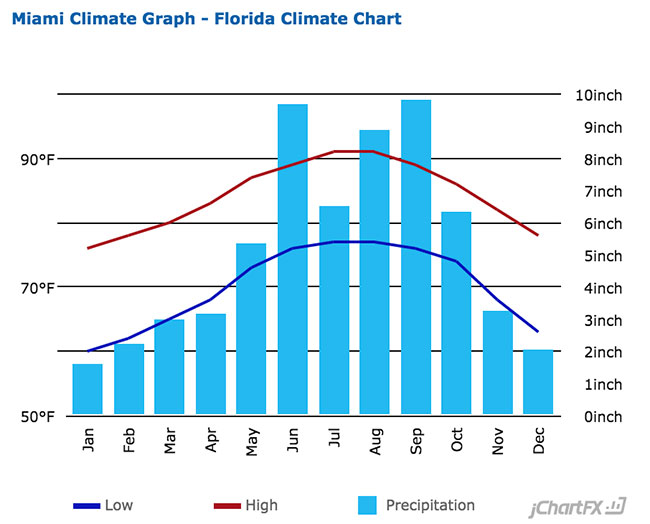 The temperatures in the winter feel a lot like spring compared to the rest of the country.
Winters in Miami average around 68 degrees, with extremes ranging from highs of 80 degrees to lows of 50 degrees.
Surprisingly, it doesn't get that hot during the summer. The average highs in July and August are in the low 90s!
So it'd be good to get an apartment with air conditioning, but heating is not vital.
Also, there are tons of laundromats on Miami Beach and the mainland. But if you're planning on moving to Miami without a car, having washer/dryer units are very convenient.
When setting your apartment budget, you should think about all your utility costs too, like your energy bill, to make sure you can actually afford everything you need.
Where to look for an apartment in Miami
Here are some good websites to find apartments in Miami. Use the sort functionality to drill down on your desired number of bedrooms, budget, etc.
Craigslist can be a useful site for finding apartments (especially for places whose owners/landlords are desperate to rent out).
Note: This DOES NOT mean you should trust Craigslist implicitly. Here's their own guide on how to recognize potential scammers.
Florida rental law
Each state has its own unique rental laws. If you don't know the rules of the game, a bad landlord may try to pull a fast one on you.
Do yourself a favor and read a few of these links below before moving to Miami and signing a lease:
Miami has a pretty good rental market
Miami's rental market trends are a bit better than the rest of the country.
The average rent in Miami is sitting around $2,396. It has a robust housing market for both rental properties and homes for sale.
This means that Miami's real estate market is slightly better than the national average. Still, in a city of this size, keep in mind that your experience will vary depending on which area of the city you're looking to live in.
And if you want to buy a house in the Miami suburbs…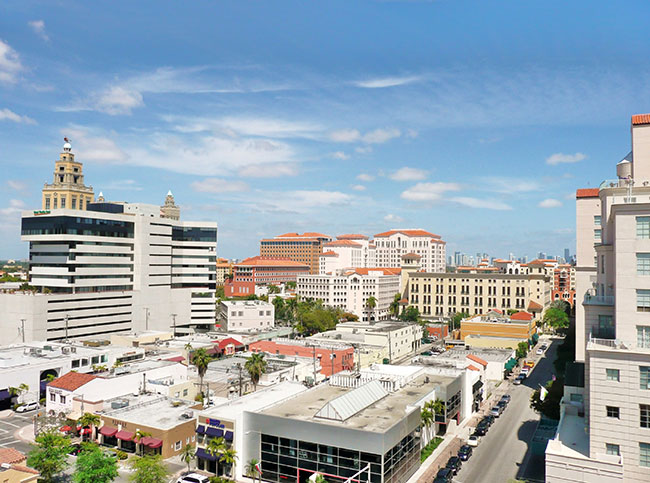 Coral Gables may be a bit pricey, but it's absolutely packed with amenities.
This suburb is located just 6 miles from Miami proper and boasts great golf courses, gardens, art installations, and high-end shopping. Still, these perks come at a housing cost of around $1.2 million.
Doral is one of Miami's nicest suburbs. It's a 17-mile straight shot drive from Miami Beach past Miami's airport.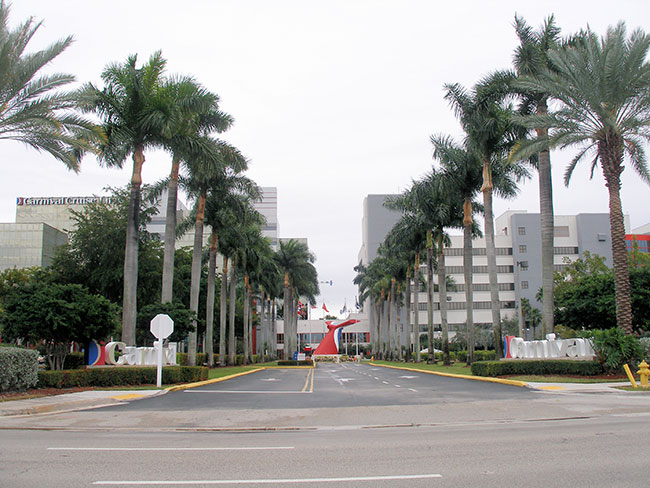 Doral has tons of shops, businesses, and has a bustling import/export industry because of its proximity to the airport. It also boasts a more reasonable average housing cost of $508,253.
The real estate market in Miami is pricey; working with qualified realtors is a great way to get a grasp on the area while you search for your new home. While the interest rate for homes is on the rise, if you buy something this year, you should be able to lock in a favorable rate.
Miami's attractions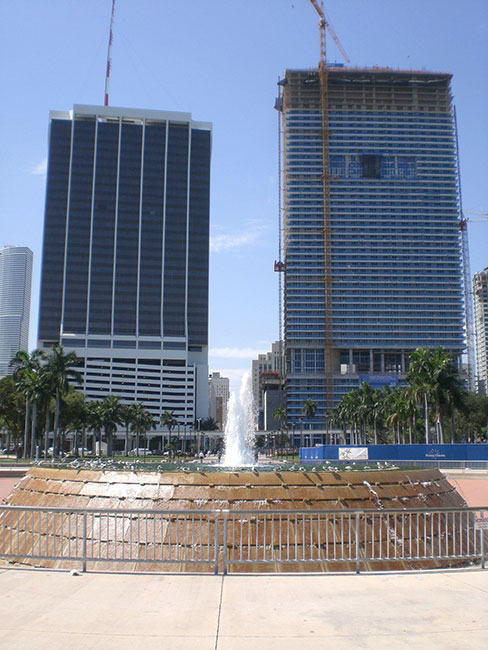 Bayfront Park is a 32-acre public park in Downtown Miami right on Biscayne Bay. You can think of it as Miami's Central Park. Every year in March Bayfront Park hosts the Ultra Music Festival, which is one of the greatest, wildest music festivals in the world.
And then, of course, there's Miami Beach. It's one of the premier sunbathing and tanning locales in the world, and the water never dips below 70 degrees. It's ideal for living that beach life!
Club-hopping: The Magic City's nightlife
To quote Rihanna, "baby, this is what you came for." What Miami might lack in snow and safety, it makes up for in DJs, dancing, and oontz oontz oontz.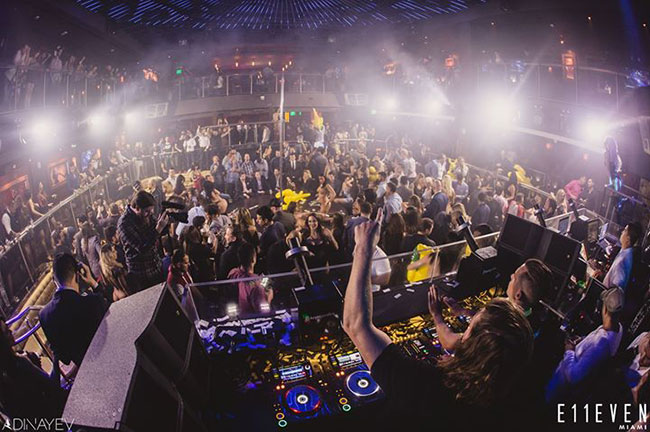 LIV Miami is one of the greatest clubs in the entire world, so famous that both Kanye and Drake have sung about it in their songs. This place plays host to the world's greatest DJs, and it's on par with the mega-clubs you'll find in Vegas.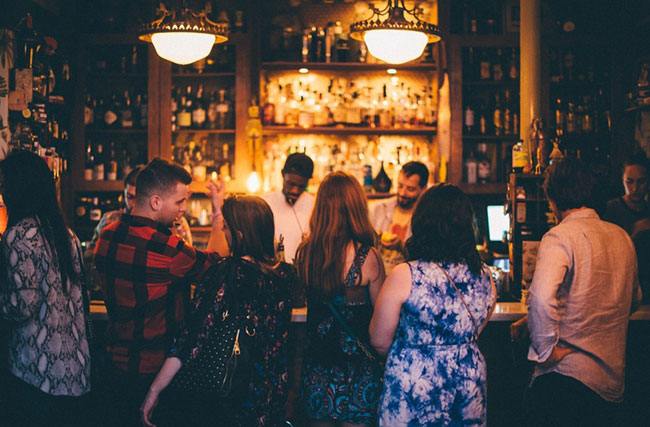 If you're not in the mood to be dropping Benjamins, check out The Broken Shaker. It's a chill cocktail bar, and you can take a walk down Ocean Drive to end the night at Wet Willies in South Beach.
Or, if you're looking for something a bit fancier and less focused on alcohol and loud noises, wander down to the Wynwood Arts District which boasts numerous art galleries, antique stores, and a more "eclectic" bar selection.
What to do when you get to Miami:
What to do when you get to Miami: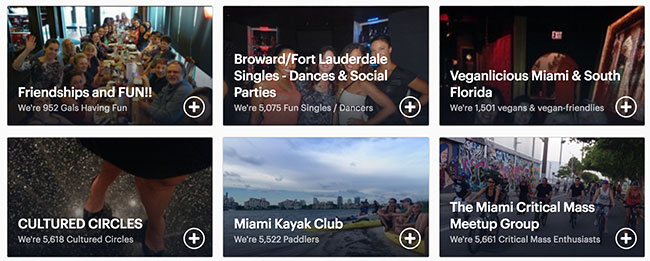 Not what you were looking for?
Check out other categories that can help you find the information you need!
See All
Hide All