What Is The Cost To Move In Miami?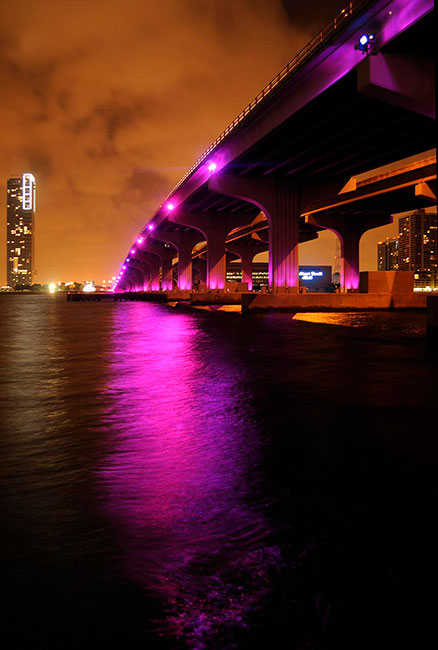 Because of this, planning becomes a matter of weighing services costs vs. the convenience they provide.
We're going to help you make a call by comparing the prices for 3 different options for moving locally within Miami.
And if you aren't from around here, our Miami Out-Of-State Moving Guide is here to give you a briefing on the city.
We also have this nifty tool that helps people from out of state find moving cost estimates.
Now lets jump straight into the costs of moving within Miami. The links below will take you to a specific section, or you can just scroll on through for a full breakdown of everything.
Average cost to hire a moving company in Miami
Hiring a moving company is definitely the least labor-intensive option available, but the costs can still be pretty high.
Here's a glimpse of what the prices for your average Miami moving company will look like…
| Home Size | # of Movers | Base Cost (2hrs) | Cost/Hour | # Hours | Avg. Total |
| --- | --- | --- | --- | --- | --- |
| Studio | 2 movers | $273 | $60/hr | 3 hours | $333 |
| 1 Bedroom | 2 movers | $273 | $60/hr | 4 hours | $393 |
| 2 Bedroom | 3 movers | $341 | $77/hr | 6 hours | $648 |
| 3 Bedroom | 4 movers | $427 | $98/hr | 7 hours | $918 |
| 4 Bedroom | 4 movers | $427 | $98/hr | 9 hours | $1115 |
| 5 Bedroom+ | 5 movers | $533 | $126/hr | 12 hours | $1791 |
Now, these are all just averages. Your actual cost will depend on how much you're moving and the specifics of the job.
Dragging heavy things up stairs or a slow elevator will increase time and the overall cost of the move.
Also, get a copy of your mover's insurance before the move.
Some high rises and managed buildings require it and looking for it on-site will just slow things down.
But what if you don't feel like hiring movers is the best financial decision? Rentin a truck might be a decent alternative.
Average cost to rent a moving truck in Miami
If you're find doing some heavy lifting, then maybe it's time to comparing moving truck rental prices.
Here's a look at the prices:
Base Cost: $20 – $49 per day
Mileage Fee: $0.50 – $1.10 per mile
Fuel Cost: Dependent on driving distance.
Truck Coverage: $15 – $100 based on coverage level
Parking Permit (if necessary): $30 per day
Equipment Costs (optional): Dolly, straps, blankets
This means moving everything you'd have in a standard one bedroom apartment will cost somewhere in the ballpark of $40 – $65 for truck rental.
Now, a larger dwelling could run you closer to $155 – $185.
Where to Rent a Truck in Miami
If you prefer not to be behind the wheel, consider a portable container.
Average cost to rent a moving container in Miami
Moving containers are exactly what they look like: mobile storage units.
Before you get out your credit card out, it's important to make sure you'll be allowed to park this thing where you need it. Most areas in Miami require you to register for a temporary parking pass when dealing with moving vehicles.
The city of Miami site has all the info on registering for permits.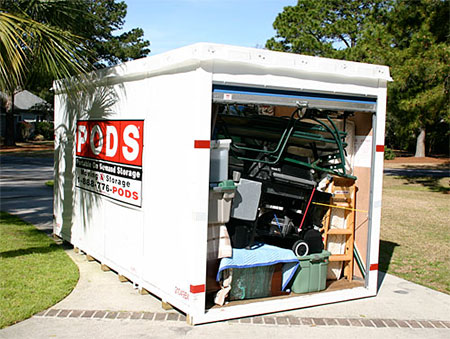 The container company drops off a pod, you load it up, they retrieve it, and it's stored until you need it again.
Lets see what the specific pricing is going to look like:
Storage Fee: $90 – $275 per 30 days
Initial Delivery: $60 – $125
Final Delivery Fee: $60 – $125
Damage Coverage: $10 – $470 based on coverage level
Parking Permit (if necessary): $35 per day
Door Lock (if necessary): $0 – $15
Equipment Costs (if necessary: Dolly, straps, blankets (optional)
A one bedroom can be stored for around $280, delivery and pickup included. Bear in mind this doesn't include any help loading or unloading the moving container
3 bedrooms should fill a container to capacity. Ordering more than 1 container will more or less double your total costs. This option ain't great for big moves.
Where to rent a moving container in Miami
Check out our guide to moving storage containers companies to find the best companies.