Best Motorcycle Shipping Companies (2023 Review)
Whether you prefer Harley Davidson or Honda, one thing is certain — you're not going to leave your motorcycle behind when it's time to move!
Depending on how far you're moving, however, you're probably not going to be able to drive your motorcycle yourself. Fortunately, motorcycle transport companies specialize in helping bikers just like you with their motorcycle shipment needs.
In this article, we'll break down some of the best motorcycle shipping companies in the vehicle shipping industry, as well as important factors to consider when choosing a shipping company so you can make your move with confidence.
Best motorcycle shipping companies
Here are our picks for the best motorcycle shipping companies:
Best overall value: Montway Auto Transport
Montway Auto Transport was our pick for best overall value among the best car shipping companies, and it also comes away as offering the best value for motorcycle transportation. As an auto transport broker, Montway utilizes a network of more than 15,000 car carriers for nationwide motorcycle transport — even to Hawaii and Alaska.
89% of users select this mover
With such an extensive network and decades of shipping experience, Montway makes it easy to find a competitive quote from a quality carrier. With additional insurance included in every order and options like guaranteed delivery and expedited shipping, Montway offers fast and reliable motorcycle transport at a great price.
Pros/Cons
Additional insurance included on shipments
No deposit necessary
Can pick up and drop off at your home or another agreed-upon location
Expedited shipping and guaranteed delivery available
Quotes expire after one week
High cancellation fees
Looking for a car shipper that will handle your car or moto with care? Check out our list of the best car shipping companies.
Learn More
Best for international shipping: International Van Lines
If you're concerned about whether your chosen moving company will be able to get your motorcycle to your destination, you can't go wrong with International Van Lines (IVL). This full-service moving and auto transport company doesn't just help with local and long-distance moves — they also help with international moves to more than 180 countries.
89% of users select this mover
IVL provides roll-on roll-off service, where you drop off and pick up your motorcycle at a port for overseas shipping. You can also choose exclusive container shipping, which offers added protection for your motorcycle, and the option for door-to-door service.
International Van Lines customers love the company's communicative customer service and ability to safely deliver items without damage.
When Fabiana used IVL to move from Miami to New York, the binding estimate she received during the quote process gave her peace of mind. Better still, her items arrived undamaged.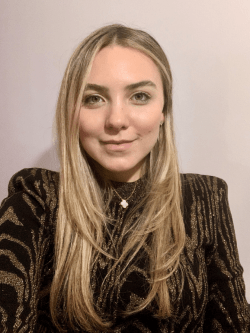 Recommended
Fabiana's Move with IVL
In early March 2023, Fabiana began planning a work-related move from Miami, Florida to New York, New York. After careful consideration, she decided to work with Florida-based, family-owned International Van Lines (IVL).
Read The Full Story
Pros/Cons
Available for local, long-distance, and international moves
Offers both full-service moving and motorcycle transport services
Services all 50 states and more than 180 countries
Offers binding estimates
Clunky website that is prone to glitches and user-experience issues
Not accredited with the Better Business Bureau (BBB)
May be more expensive than a company that specializes exclusively in motorcycle transportation
Read our full International Van Lines review

Licensed
Insured
Price
rating
4.45 / 5
Get A Quote
(855) 929-4120
93% of users select this mover
At A Glance
10% discount for veterans and seniors
Very competitive rates due to their national coverage
Services local, long-distance, and international moves
Can service most domestic moves within 48 hours
24/7 customer service
read our full review
Get A Quote
(855) 929-4120
93% of users select this mover
Best for complex moves: AirVan North American Van Lines
If you find yourself in need of premium service for moving tricky household items in addition to your motorcycle, North American Van Lines is a good choice. In addition to professional packing and moving labor, the company also offers temporary storage during the move process, as well as specialty moving supplies like custom crates and stand-up wardrobe units.
89% of users select this mover
North American Van Lines also has a reputation for fast delivery. For motorcycle shipping, the company generally offers a delivery timeframe of three to seven days. And with its WorldTrac satellite platform, you can get real-time tracking at any time so you always know the location of your motorcycle.
North American also has a beefed-up contents protection plan for vehicles, providing up to $100,000 in coverage with no deductible to ensure your motorcycle is insured against any damages during transit.
When Alexander used North American Van Lines for his move, he was impressed with their effective communication and extremely accurate upfront quote.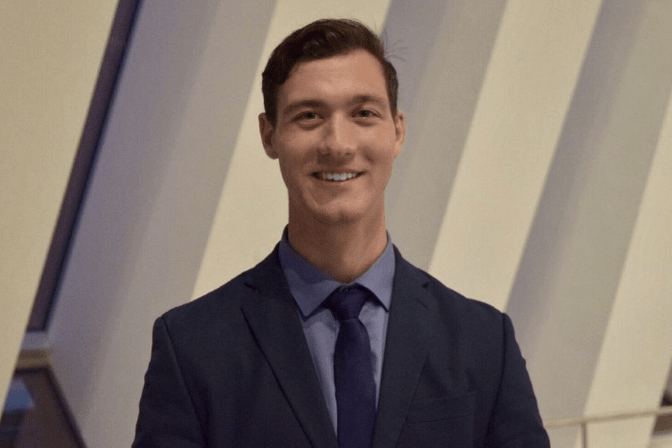 Recommended
Alexander's Move with Air Van North American
In mid-November 2022, Alexander moved from Louisville, Kentucky, to Boston, Massachusetts, to start a new job. Alexander ruled out moving containers and renting a truck because he wanted a full-service moving experience. After getting quotes from multiple companies on our list of Best Long-Distance Movers, Alexander hired Air Van North American.
Read The Full Story
Pros/Cons
Real-time shipment tracking
More than 500 agents located across the country
Relatively fast delivery for long-distance moves
Offers specialty moving assistance in addition to motorcycle transportation
Storage and other specialty services not available in all locations
Mover quality can vary depending on location
Read our full North American Van Lines review
Licensed
Insured
Price
rating
4.25 / 5
Get A Quote
(844) 950-2963
93% of users select this mover
At A Glance
Over 74 years in business
More than 1,800 trucks in the fleet
1,500 local agents covering all 50 states
Top major moving company in the U.S.
Highest rated agent van line among moveBuddha customers
read our full review
Get A Quote
(844) 950-2963
93% of users select this mover
Best marketplace: uShip
If you're looking for a different take on the motorcycle shipping process, uShip is well worth considering. This online marketplace lets you connect with independent movers who have extra space for your motorcycle and other items. You create a listing about what you need moved, then available movers will submit instant quotes for your move.
89% of users select this mover
uShip lets you see reviews and ratings for these movers alongside their quotes, so you can quickly compare your options and find good service at an affordable rate.
That being said, there's no guarantee that movers will submit a bid for your move. Because of this, uShip is generally recommended for smaller moves. For larger moves, you're better off using a full-service moving company.
Pros/Cons
Marketplace setup can help you get competitive bids for motorcycle transportation
Ratings and reviews readily available to compare independent movers
Offers flexibility for unique moving situations
No guarantee on the quality of the bids you get
You might not get any bids that fit your needs and timeframe
Read our full uShip review
Licensed
Insured
Price
rating
3.9 / 5
Check prices
Check Prices
93% of users select this mover
Best for discounts: Amerifreight
Amerifreight focuses exclusively on vehicle shipping, giving you confidence that you'll get expert support for shipping your motorcycle. In addition to motorcycles, they also ship cars, trucks, and boats. However, this means you'll need to work with another provider to ship the rest of your home's contents.
What really sets Amerifreight apart is their price matching and wide range of discounts. Amerifreight price match is limited to companies that have an A+ rating with the BBB, which may not be as useful depending on who else you get quotes from.
However, they also offer a wide range of discounts, including for:
Military members
Students
First responders
Senior citizens
Return customers
Multiple vehicle orders
With price matching and so many available discounts, Amerifreight offers a great solution for low-price motorcycle shipping.
Pros/Cons
Potential to save big with discounts and price matching
Strong customer service reputation
Can report damage up to 48 hours after shipment
Only provides vehicle shipping
No real-time shipment tracking
Slower quote process (you need fill out an extensive online form and speak with an agent to confirm your quote)
Read our full Amerifreight review
Comparing the best motorcycle shipping companies
Which motorcycle carrier is right for you? Here's a quick breakdown to help you make your decision.
| Company | Best For | Services | Our Rating | BBB Rating | Availability |
| --- | --- | --- | --- | --- | --- |
| Montway Auto Transport | Overall value | Motorcycle and other vehicle shipping | 4.45/5 | A+ | All 50 states |
| International Van Lines | International shipping | Full-service local, long-distance, and international moves (including vehicle shipping) | 4.45/5 | B | All 50 states + 180 countries |
| North American Van Lines | Complex moves | Full-service local, long-distance, and international moves (including vehicle shipping) | 4.25/5 | A+ | All 50 states + 130 countries |
| uShip | Marketplace | Vehicle shipping and smaller moves | 3.9/5 | A+ | All 50 states (availability varies) |
| Amerifreight | Discounts | Vehicle shipping | 4/5 | A+ | All 50 states |
What to look for when choosing a motorcycle shipping company
Not every company that claims they can haul bikes is created equal. While many auto transport companies also offer motorcycle shipping services, it's important to look at a few key attributes when deciding which company to work with:
Proper licensing: Motorcycle transport companies should be licensed by the Federal Motor Carrier Safety Administration (FMCSA). Proof of operating authority should be readily accessible on the company's website.
Customer reviews: It's always worth checking out customer reviews for the companies you're considering. Pay close attention to damage claims and reports about their customer service. It's no good going for the cheapest price if it's going to wreck your bike.
Years of experience: With more years of experience specializing in motorcycle transportation, you can have greater confidence in a motorcycle shipper's ability to safely and effectively transport your motorbike.
Motorcycle shipping quote: After you've narrowed down your list, get quotes from at least three motorcycle and car shipping companies. Make sure the quotes are comparable in terms of what is included so you can easily compare prices.
Availability: Make sure your preferred company is actually available for the dates that you need to move.
How Much do Movers Cost?
Get instant ballpark pricing. No email or phone required. It's fast, free, and easy.
Factors that affect the cost of motorcycle shipping companies
On average, motorcycle shipping costs range between $400 and $600 per 1,000 miles. Of course, the amount you pay could be higher or lower, depending on a few key factors:
Distance: The farther you need to transport your motorcycle, the more your shipment will cost, in large part due to fuel and labor expenses.
Door-to-door service: Some motorcycle shipping companies will pick up your motorcycle from your old home and drop it off at your new home — but this will usually cost more than if you drop off your bike at their warehouse/hub location.
Insurance coverage: If you purchase additional insurance from your motorcycle shipper (such as gap coverage), your shipping costs will go up. Similarly, add-on insurance with a lower deductible (or no deductible) will usually cost more.
Shipping options: Enclosed shipping is generally more expensive than open transport, since it offers additional protection against road hazards. If you can be flexible with your pickup dates, you can save some money compared to having a strict delivery time frame.
Motorcycle weight, size, and condition: Many motorcycle shipping companies use the weight and/or size of your motorbike to determine your rate. Smaller, lighter motorcycles will generally be less expensive to ship. In addition, high-value motorcycles or inoperable motorcycles that require special handling may cost more to transport.
FAQs about choosing motorcycle shipping companies
Can you use a standard moving truck to move a motorcycle?
Yes, you can often use a standard moving truck to move a motorcycle. However, for your own peace of mind (and to protect your motorcycle), you'll need to make sure it is carefully tied into place to avoid possible damage. Not all movers allow you to load a motorcycle in their truck. If you're considering this option, check with your moving company first.
What is the most inexpensive way to ship a motorcycle?
Generally speaking, using open transport or even hauling your motorbike in a trailer (DIY method) will be cheaper than other professional auto shipping options. Still, it's always worth getting multiple quotes to compare options and see what fits your budget.
Should you empty the gas tank before shipping a motorcycle?
Most motorcycle transport services don't require that you empty the gas tank before shipping it. However, it's still a good idea to empty the tank to avoid potential damage or complications from a leak.
Is it best to use an enclosed trailer or open trailer to ship a motorcycle?
When deciding between these transport options, there are two main factors to consider: protection and price. Enclosed transport is more expensive, but it offers much-needed protection from road debris and severe weather. This can be especially valuable during long-distance transportation. Open transport is cheaper, but it doesn't offer the same level of protection, leaving your car exposed to weather conditions and road hazards like rocks.
Not what you were looking for?
Check out other categories that can help you find the information you need!
See All
Hide All