What Is The Cost To Move In Albuquerque?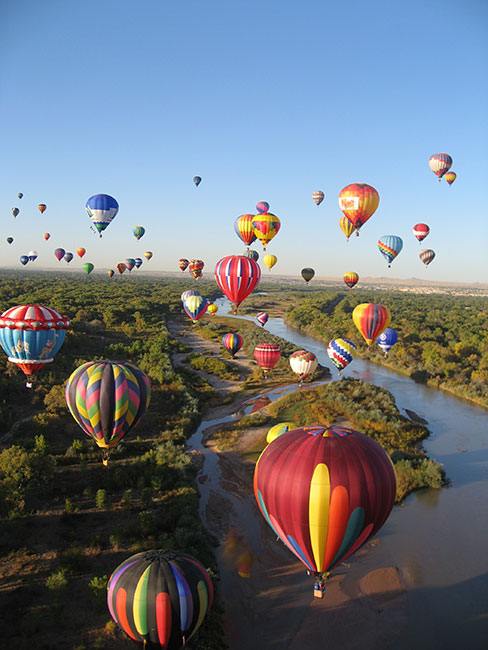 When thinking about how you want to move, your biggest consideration is going to be between convenience and the cost of services.
We're here to help with that decision by detailing the prices of a few different options for moving locally within Albuquerque.
We also have a moving to Albuquerque guide to help anyone coming from out of state get their bearings before moving to Burque.
Our moving price comparison tool is also a great resource for comparing prices on interstate moving options.
Here are a few quick links to the different options for moving if you want to jump around.
Average cost to hire a moving company in Albuquerque
Even though it's definitely convenient, you should do some digging into the costs associated with hiring a moving company before you decide to commit to movers.
Here's an overview of pricing for an average Albuquerque moving company.
| Home Size | # of Movers | Base Cost (2hrs) | Cost/Hour | # Hours | Avg. Total |
| --- | --- | --- | --- | --- | --- |
| Studio | 2 movers | $256 | $60/hr | 3 hours | $316 |
| 1 Bedroom | 2 movers | $256 | $60/hr | 4 hours | $376 |
| 2 Bedroom | 3 movers | $320 | $77/hr | 6 hours | $627 |
| 3 Bedroom | 4 movers | $400 | $98/hr | 7 hours | $892 |
| 4 Bedroom | 4 movers | $400 | $98/hr | 9 hours | $1088 |
| 5 Bedroom+ | 5 movers | $500 | $126/hr | 12 hours | $1758 |
It's crucial to note these are only approximate costs. The location and timing of your move can have an impact on costs.
Also, if you're going to be pulling heavy stuff up multiple flights of stairs, be prepared to pay more for the extra required effort and time.
You should also keep in mind, many buildings such as managed apartments and high-rises will require you to provide a copy of your mover's insurance.
Make sure you clear this up before the move so you don't waste time waiting for your movers to find their insurance cards.
If hiring professional movers still doesn't seem like the right call, maybe it's time to consider renting a moving truck.
Average cost to rent a moving truck in Albuquerque
As long as you're willing to do the extra work, rental trucks are definitely a cheaper alternative.
Let's take a closer look at the pricing:
Base Cost: $17 – $55 per day
Mileage Fee: $0.59 – $0.79 per mile
Fuel Cost: Dependent on driving distance.
Truck Coverage: $15 – $40 based on coverage level
Parking Permit (if necessary): $25 per day
Equipment Costs (optional): Dolly, straps, blankets
A move within 15 miles for the contents of an average one bedroom apartment will probably cost somewhere near $40-$65 for the truck rental.
Larger spaces, like a five-bedroom apartment, will require you to plan on spending significantly more, around $155 – $185 to rent a truck.
Where to Rent a Truck in Albuquerque
If driving the truck itself isn't that appealing, then it's time to consider renting a portable container.
Average cost to rent a moving container in Albuquerque
These things are pretty basic. Essentially, it's a portable storage shed.

The company delivers the container to you, you (and likely a few friends) load all your stuff in it, the company picks it back up, and it remains in storage until you're ready to move in.
The big upside here is the ability to store long-term. If your leases don't end up lining up, this is your best option.
Here's what your costs will look like:
Storage Fee: $65 – $320 per 30 days
Initial Delivery: $63 – $115
Final Delivery Fee: $63 – $115
Damage Coverage: $10 – $374 based on coverage level
Parking Permit (if necessary): $25 per day
Door Lock (if necessary): $0 – $15
Equipment Costs (if necessary: Dolly, straps, blankets (optional)
A 1 bedroom apartment's worth of stuff can be stored for one month for somewhere around $210 including pickup and delivery costs. Bear in mind, no labor is included in those costs.
Large container can hold roughly the contents of about 3 bedrooms before totally filled. Your cost will be closer to $300-$400 for larger moves. If you require multiple large containers you will basically double your cost for each one so this isn't a great option for really large moves.
Where to rent a moving container in Albuquerque
And if you still need more information, head over to our guide to portable storage containers.