What Is The Cost To Move In Boise?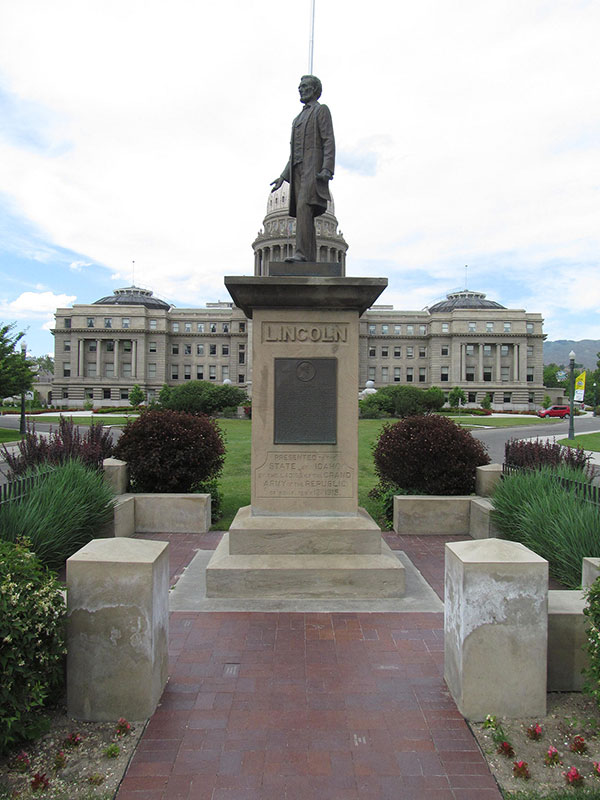 Still, moving is going to be expensive no matter where you are.
Luckily, we're here to outline 3 different methods of moving locally in Boise to help you maximize your budget.
Hiring a Moving Company (least affordable, most convenient)
Renting a Moving Truck (high-effort, most affordable)
Moving Container Rental (best if you need long-term storage)
Or, if you're coming from outside of Idaho, head on over to our Moving to Boise guide and our moving cost calculator to help the process go a bit smoother.
Okay, now let's get right into local moving costs in Boise.
Average cost to hire a moving company in Boise
Contracting a moving company will absolutely take less effort, but you should consider whether the convenience is worth the hefty bill.
Below you'll find a table showing the average prices for the typical Boise mover.
| Home Size | # of Movers | Base Cost (2hrs) | Cost/Hour | # Hours | Avg. Total |
| --- | --- | --- | --- | --- | --- |
| Studio | 2 movers | $250 | $70/hr | 3 hours | $320 |
| 1 Bedroom | 2 movers | $250 | $70/hr | 4 hours | $390 |
| 2 Bedroom | 3 movers | $313 | $90/hr | 6 hours | $671 |
| 3 Bedroom | 4 movers | $391 | $115/hr | 7 hours | $964 |
| 4 Bedroom | 4 movers | $391 | $115/hr | 9 hours | $1193 |
| 5 Bedroom+ | 5 movers | $488 | $147/hr | 12 hours | $1956 |
Keep in mind, these are just average prices. When, where, and what you move is going to have a strong influence on how much it costs.
If you're going to have your movers dragging heavy junk up a few flights of stairs, you're probably gonna end up paying extra.
Also, keep in mind some buildings, such as high-rises and managed apartments, will often require a copy of the moving company's insurance.
You'll want to get the paperwork to them as soon as possible to avoid any potential delays during the move.
But if hiring a mover doesn't really fall within your budget, there's always truck rentals.
Average cost to rent a moving truck in Boise
If you don't mind the extra effort, truck rentals will absolutely save you some money.
Here's a look at how the costs break down:
Base Cost: $20 – $60 per day
Mileage Fee: $0.59 – $0.79 per mile
Fuel Cost: Dependent on driving distance.
Truck Coverage: $15 – $55 based on coverage level
Parking Permit (if necessary): $25 per day
Equipment Costs (optional): Dolly, straps, blankets
Essentially, moving everything in a 1 bedroom apartment within a 15-mile radius is going to end up costing you somewhere between $35 – $70 for truck rental.
Now, a larger place consisting of 5 or so bedrooms will raise that cost to around $130 – $180 for a truck
Where to Rent a Truck in Boise
And if that still doesn't quite fit your needs, you could always try a moving container.
Average cost to rent a moving container in Boise
Yeah, these things are essentially storage units on wheels.
Before you get too excited, keep in mind that you'll need to find a place to park and leave the container.
This site will give you info on filing for a parking pass.

The process here is easy, the containers get dropped off, you (and a few very generous friends) load them up, the company picks them up and puts them in storage, and you schedule for them to be delivered at your new place. Easy as that!
The big advantage with this option is storage. If you end up with a gap between your leases, storage containers are your best option.
So let's look into how much it costs:
Storage Fee: $110 – $365 per 30 days
Initial Delivery: $90 – $175
Final Delivery Fee: $90 – $175
Damage Coverage: $10 – $320 based on coverage level
Parking Permit (if necessary): $35 per day
Door Lock (if necessary): $0 – $20
Equipment Costs (if necessary: Dolly, straps, blankets (optional)
Moving the contents of a 3 bedroom apartment for a month will end up costing you near $160 door-to-door, not including any labor costs.
Keep in mind, a large container can only fit the equivalent of 3 bedrooms. If you end up needing extra containers, each one's gonna nearly double your cost.
Where to rent a moving container in Boise
And if you still have questions, head on over to our guide to portable containers.