What Is The Cost To Move In Madison?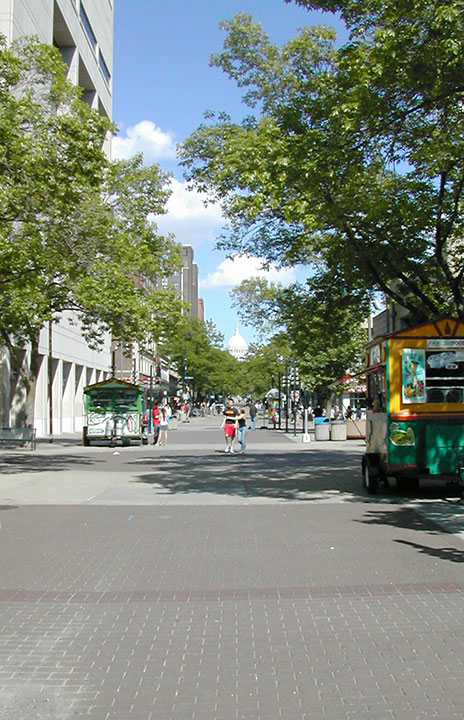 That being said, moving is never cheap.
Here we're going to layout 3 different methods for moving locally within Madison so you can find the right one for your budget.
Hire Movers (most convenient, least affordable)
Moving Truck Rental (most work, but cheapest)
Rent a moving container (great if you need to store)
Oh, and if you're moving from outside of Wisconsin, we've whipped up this Moving to Madison guide and long distance move calculator to help you figure it all out.
Alright, let's look at some local moving costs.
Average cost to hire a moving company in Madison
Hiring a moving company is definitely the least labor-intensive option, but the cost of doing so might outweigh the luxury of not breaking a sweat.
Here's an overview of the average costs of hiring a typical Madison moving company.
| Home Size | # of Movers | Base Cost (2hrs) | Cost/Hour | # Hours | Avg. Total |
| --- | --- | --- | --- | --- | --- |
| Studio | 2 movers | $257 | $60/hr | 3 hours | $317 |
| 1 Bedroom | 2 movers | $257 | $60/hr | 4 hours | $377 |
| 2 Bedroom | 3 movers | $321 | $77/hr | 6 hours | $628 |
| 3 Bedroom | 4 movers | $402 | $98/hr | 7 hours | $893 |
| 4 Bedroom | 4 movers | $402 | $98/hr | 9 hours | $1090 |
| 5 Bedroom+ | 5 movers | $502 | $126/hr | 12 hours | $1760 |
Remember, these are merely averages that will vary depending on where and when you move.
The heavier your stuff and the more flights of stairs movers are forced to lug it up will inflate costs.
You should also be aware many building managers, particularly in high-rises and managed apartments will request a copy of your mover's insurance.
You'll want to take care of this well in advance of the move to avoid any delays due to mover's scrambling to find their insurance cards.
If going with a full-service moving company is a bit out of your price-range, your next best option is renting a truck.
Average cost to rent a moving truck in Madison
If you want to save some cash (and don't mind doing some heavy-lifting), renting a moving truck might be your best option.
Here's an idea of how much you're gonna spend:
Base Cost: $20 – $70 per day
Mileage Fee: $0.59 – $0.99 per mile
Fuel Cost: Dependent on driving distance.
Truck Coverage: $15 – $35 based on coverage level
Parking Permit (if necessary): $25 per day
Equipment Costs (optional): Dolly, straps, blankets
Basically, moving a standard one-bedroom apartment's stuff within 15 miles should run around $40 -$65 to rent a truck.
Now, a larger place that's 5 bedrooms or more you're gonna end up spending closer to $150 – $185 for your truck rental.
Where to Rent a Truck in Madison
Lastly, let's look at portable storage containers.
Average cost to rent a moving container in Madison
Yeah, these nifty little pods are, more or less, storage units on wheels.
Sounds pretty great, right? But before you get one delivered, you'll probably want to get a temporary parking permit from the city
Unless you have a space that's on private property to park these when loading and unloading, you'll need to register for a Madison parking pass.

The process here is simple; the container is delivered, you fill it with your junk, the company picks it up and stores it, then you have it delivered to your new place for unloading when you're ready.
The major benefit here is storage. These puppies are particularly handy if you end up with an inconvenient gap between leases.
So let's see how much it'll cost:
Storage Fee: $99 – $320 per 30 days
Initial Delivery: $75 – $110
Final Delivery Fee: $75 – $110
Damage Coverage: $10 – $350 based on coverage level
Parking Permit (if necessary): $25 per day
Door Lock (if necessary): $10 – $15
Equipment Costs (if necessary: Dolly, straps, blankets (optional)
One month of storage for the contents of a 1-bedroom apartment will likely cost somewhere near $240 between delivery and pickup, not including any help you may need.
Each large container holds about 3 bedrooms before it's maxed out. Every extra container you may need is going to increase your cost by about 100%.
Where to rent a moving container in Madison
For more details on moving containers, check out our guide to portable storage containers.
Not what you were looking for?
Check out other categories that can help you find the information you need!