What Is The Cost To Move In Minneapolis?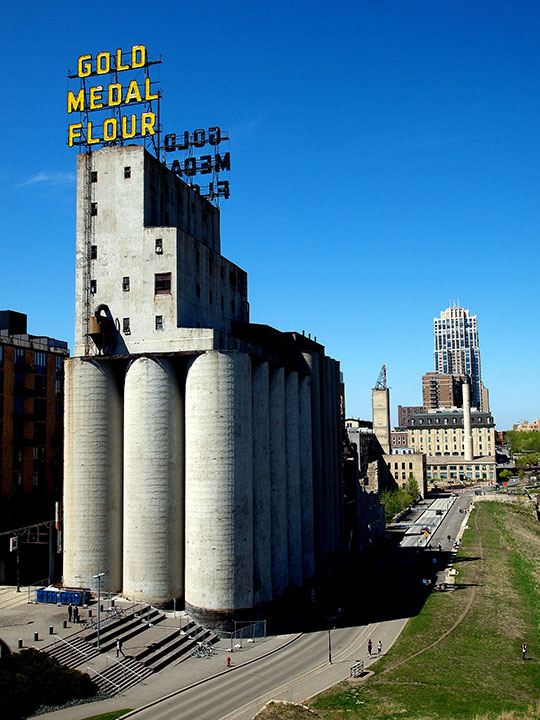 Moving is expensive enough as is, but you'll definitely want to try to get the best deal possible here.
To help, here are 3 methods of moving locally within Minneapolis so you can get a feel for which one fits your needs and budget.
Hiring a Moving Company (easiest method, most expensive)
Rent a Moving Truck (most effort, cheapest method)
Moving Container Rental (convenient for long-term storage)
Or, if you're coming from outside Minnesota, you'll want to hit up this in-depth guide to moving to Minneapolis along with our custom moving price estimator.
Now, let's jump right into your options.
Typical cost to hire a moving company in Minneapolis
Hiring a moving company is definitely the easiest option available, but for all the manual labor you'll avoid, it'll end up costing significantly more than most other moving methods.
The table below shows you some of the average prices moving companies are charging in the city.
| Home Size | # of Movers | Base Cost (2hrs) | Cost/Hour | # Hours | Avg. Total |
| --- | --- | --- | --- | --- | --- |
| Studio | 2 movers | $250 | $75/hr | 3 hours | $325 |
| 1 Bedroom | 2 movers | $250 | $75/hr | 4 hours | $400 |
| 2 Bedroom | 3 movers | $313 | $96/hr | 6 hours | $697 |
| 3 Bedroom | 4 movers | $391 | $123/hr | 7 hours | $1005 |
| 4 Bedroom | 4 movers | $391 | $123/hr | 9 hours | $1251 |
| 5 Bedroom+ | 5 movers | $488 | $157/hr | 12 hours | $2061 |
You'll want to keep in mind, these are just rough estimates. Your final totals are going to be affected by the amount of stuff you're moving and where you're taking it.
So, if you're moving a pool table to a fourth-floor walkup, you should expect to pay a bit extra.
Many apartment complexes or high rises require a copy of your mover's insurance and freight elevator of loading dock reservations. Be sure to have both of these out the way beforehand to avoid delays.
Still, if you aren't quite sold on hiring full-service moving companies, you might want to consider truck rental.
Rent a moving truck in Minneapolis average cost
If you're okay conscripting a few friends into a day of manual labor, you can always save a bit a money by choosing to rent a moving truck.
This is how the costs break down:
Base Cost: $19 – $39 per day
Mileage Fee: $0.59 – $0.99 per mile
Fuel Cost: Dependent on driving distance.
Truck Coverage: $0 – $175 based on coverage level
Parking Permit (if necessary): $30 per day
Equipment Costs (optional): Dolly, straps, blankets
Moving the contents of a typical one-bedroom apartment will wind up costing you somewhere around $34 – $61 to rent a truck, not including any extra labor costs you might have.
Now, if you're moving 5 bedrooms or larger, you should expect that cost to increase to nearly $98 – $139 for your truck rental.
Where to rent a moving truck near Minneapolis
If this still doesn't quite fit what you're looking for, let's consider storage container rental.
Average cost to rent a moving container in Minneapolis
Yes, moving containers are basically storage sheds on wheels.

It's pretty simple; the containers get delivered to you, you fill them up, they get picked up, and they're stored until you're ready to unpack at your new place. It's that easy!
The best reason to go with moving containers is their ability to store things long-term, which can come in handy if there's a gap between your leases.
And here's what you'll be paying:
Storage Fee: $79 – $382 per 30 days
Initial Delivery: $53 – $148
Final Delivery Fee: $53 – $148
Damage Coverage: $10 – $320 based on coverage level
Parking Permit (if necessary): $30 per day
Door Lock (if necessary): $0 – $21
Equipment Costs (if necessary: Dolly, straps, blankets (optional)
For storage and transportation of everything in a 3-bedroom apartment, you should expect to pay nearly $206 between pickup and delivery, not accounting for any labor help you might need.
Remember though, each container only holds about 3 rooms worth of stuff and each extra one you need will essentially double what you'll have to pay.
Where to rent a moving container near St Louis
And if you're looking to compare costs to somewhere close-by, check out the Cost to Move in St Paul.