What Is The Cost To Move In Raleigh?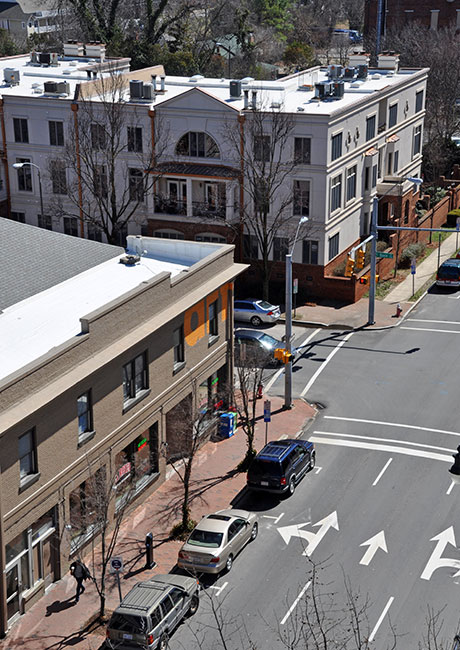 Since moving is such an expensive undertaking, we've put together a list of the 3 different ways to move in Raleigh and their associated costs.
Hiring a Moving Company: (most expensive, least difficult)
Moving Truck Rental: (least costly, most effort)
Rent a Moving Container (long-term storage solution)
Plus, if you're coming from outside of North Carolina, we've whipped up this nifty moving to Raleigh guide along with an easy-to-use move cost estimator to help you get everything planned ahead of time.
And with that, let's dive right into determining the cost of moving in Raleigh.
moveBuddha says:
Successful moves are about weighing all your options.
Average cost for hiring a moving company in Raleigh
Though it'll cost significantly more than other moving options, hiring a moving company is definitely the easiest way to move.
Here's a table spelling out how the average pricing for hiring a moving company in Raleigh is going to shake out.
| Home Size | # of Movers | Base Cost (2hrs) | Cost/Hour | # Hours | Avg. Total |
| --- | --- | --- | --- | --- | --- |
| Studio | 2 movers | $269 | $65/hr | 3 hours | $334 |
| 1 Bedroom | 2 movers | $269 | $65/hr | 4 hours | $399 |
| 2 Bedroom | 3 movers | $336 | $83/hr | 6 hours | $669 |
| 3 Bedroom | 4 movers | $420 | $106/hr | 7 hours | $953 |
| 4 Bedroom | 4 movers | $420 | $106/hr | 9 hours | $1166 |
| 5 Bedroom+ | 5 movers | $525 | $136/hr | 12 hours | $1889 |
Remember, all of these prices are simply averages. What you actually end up paying will differ based on where and what you're moving.
If your movers are going to have to walk half a block from the street just to get to your place or haul all your boxes up six flights of stairs, you're probably going to end up paying a bit more.
You'll also want to have a copy of your mover's insurance on hand during the move so things don't get slowed down in case your landlord requests it.
And keep in mind that Raleigh is part of the Research Triangle, which is full of colleges. Try to avoid the hassle of scheduling a move when semesters are beginning and ending.
Now, if hiring a full-service moving company is a bit out of your price range, your next best bet is renting a moving truck.
Average cost for moving truck rental in Raleigh
Renting a moving truck is almost certainly the cheapest moving option, but it'll require the most physical exertion. Just remember, lift with your knees!
Here's roughly what the price is going to look like:
Base Cost: $19 – $75 per day
Mileage Fee: $0.49 – $0.89 per mile
Fuel Cost: Dependent on driving distance.
Truck Insurance Coverage: $0 – $175 based on coverage level
Parking Permit (if necessary): $30 per day
Equipment Costs (optional): Dolly, straps, blankets
If you're moving everything in a 1-bedroom apartment, expect to pay around $28 – $56 for a rental truck.
You'll end up paying more to move a larger space, like something with 5 or more bedrooms. For bigger moves, renting a moving truck with cost around $93 – $140.
Where to rent a moving truck near Raleigh
If moving trucks still don't seem like the right fit, moving containers are your next best bet.
Average cost for Raleigh moving container rental
Moving containers have all the functionality of storage units, but with the added bonus of being completely portable.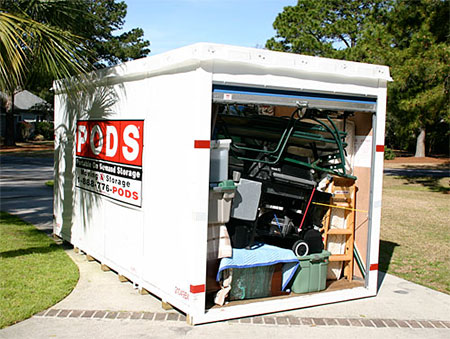 The process is super basic; containers get delivered to your current residence, you put all your stuff in them, the units get picked up and stored until you're ready to move in, and then they're dropped off at your new place.
Long-term storage is the real advantage here. Moving containers are especially useful if you have a gap between leases.
And here's roughly what you'll pay to rent them:
Storage Fee: $59 – $259 per 30 days
Initial Delivery: $31 – $97
Final Delivery Fee: $31 – $97
Damage Coverage: $10 – $286 based on coverage level
Parking Permit (if necessary): $30 per day
Door Lock (if necessary): $0 – $21
Equipment Costs (if necessary: Dolly, straps, blankets (optional)
30 days of storage for a typical 3-bedroom apartment will probably end up costing somewhere around $160 between container pickup and delivery, not including any extra fees you might run into.
Be aware that each container can only hold about 3 rooms-worth of stuff and each extra container you need is going to nearly double your cost.
Where to rent a moving container near Raleigh
Sound good? Go ahead and get started on your move to Raleigh!
And if you're looking to relocate somewhere within the Research Triangle, check out our Chapel Hill move guide.