What Is The Cost To Move In Tacoma?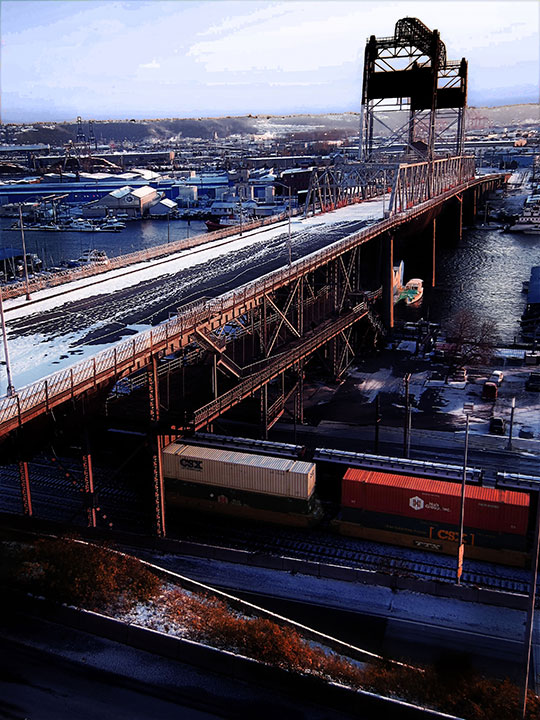 And moving is a pricey enough endeavor as is, so you'll definitely want to save a buck wherever you can.
Lucky for you, we've detailed 3 methods for moving within Tacoma to ensure you find the best deal that fits your needs.
Hire a Moving Company (highest price, lowest effort)
Rent a Moving Truck (most strenuous, least expensive)
Moving Container Rental (ideal long-term storage solution)
Plus, if you're coming from outside Washington, we've set up a pretty great guide to moving to Tacoma and a calculator for estimating costs of moving.
Cost to hire an average moving company in Tacoma
If you prefer not to break much of a sweat during your move (and don't mind having a significantly higher bill when all's said and done), moving companies are your best option.
The table below should give you an idea of how much you'll pay for the average Tacoma moving company.
Keep in mind that these are just estimates based on average pricing throughout the city. What you'll actually end up paying will be determined more by what you're moving and where it's going.
So, if you're planning on having movers lug pool tables or pianos up multiple flights of stairs, you'd better prepare to pay a bit more.
Also, consider that some managed apartments and high-rises might require you to provide a copy of your mover's insurance, so get that taken care of early to avoid any potential delays.
Or, if you're not sure you want to break the bank by hiring a moving company, you could always try renting a truck.
Average truck rental cost in Tacoma
As long as you (and probably a few of your friends) aren't opposed to a bit of heavy lifting, renting a moving truck is a solid way to save a bit of cash during your move.
Here's how the costs breakdown:
Base Cost: $20 – $90 per day
Mileage Fee: $0.59 – $0.95 per mile
Fuel Cost: Dependent on driving distance.
Truck Coverage: $0 – $175 based on coverage level
Parking Permit (if necessary): $26 per day
Equipment Costs (optional): Dolly, straps, blankets
You should probably plan on spending somewhere near $46 – $89 on renting a truck to move the contents of an average 3-bedroom apartment, plus any additional labor costs.
If you're moving anything in a larger space (5 or more bedrooms), you should anticipate paying upwards of $105 to $132 to rent a truck.
Where to rent a moving truck near Tacoma
If trucks still don't quite feel like the right fit, your next best bet is renting some moving containers.
Average cost for Tacoma moving container rental
These nifty little storage sheds on wheels can be extremely convenient.

It's all pretty simple; you get the containers delivered, jam all your earthly possessions into them, and call the company to pick them up and store the containers until you're ready to move into your new place.
These are especially useful for anyone in need of long-term storage solution if you end up having a gap between leases.
Storage Fee: $64 – $ per 30 days
Initial Delivery: $42 – $118
Final Delivery Fee: $42 – $118
Damage Coverage: $10 – $329 based on coverage level
Parking Permit (if necessary): $26 per day
Door Lock (if necessary): $0 – $21
Equipment Costs (if necessary: Dolly, straps, blankets (optional)
Plan on spending close to $176 between delivery and pickup of each container. Keep in mind, labor isn't included and will cost you extra.
Remember, you'll only be able to cram about 3 bedrooms worth of stuff into each container, and every extra container you end up needing will pretty much double your cost.
Where to rent a moving container near Tacoma
Best of luck with your move!
Not what you were looking for?
Check out other categories that can help you find the information you need!