What Is The Cost To Move In Atlanta?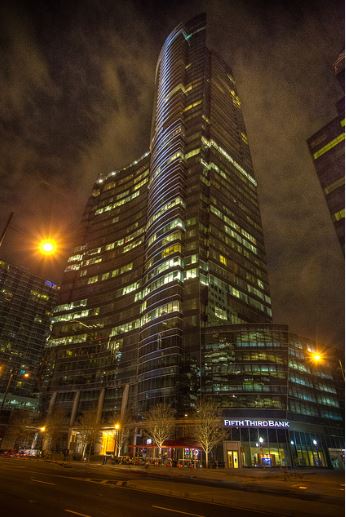 Atlanta's cost of living is roughly inline with the national average and moving costs are no exception.
But paying movers isn't the only moving option in ATL.
In this post we'll layout 3 different ways to move within the city.
Also note, you're relocating to Atlanta from another city, use our relocation calculator to get a full breakdown on state to state moving options and prices.
Alright, let's explore how much it will cost you to move in Atlanta.
For quick reference, here are the 3 different methods we'll cover for you.
Average cost to hire a moving company to move in Atlanta
If you're looking for convenience, hire professional movers. Sit back and relax while a team of professionals does all the heavy lifting for you.
Looking for local movers specifically? We've selected the best Atlanta movers for you!
Only issue is, it'll cost you a little more.
Here's a breakdown of typical moving company costs in Atlanta.
| Home Size | # of Movers | Base Cost (2hrs) | Cost/Hour | # Hours | Avg. Total |
| --- | --- | --- | --- | --- | --- |
| Studio | 2 movers | $270 | $70/hr | 3 hours | $345 |
| 1 Bedroom | 2 movers | $280 | $70/hr | 4 hours | $410 |
| 2 Bedroom | 3 movers | $335 | $90/hr | 6 hours | $690 |
| 3 Bedroom | 4 movers | $420 | $115/hr | 7 hours | $990 |
| 4 Bedroom | 4 movers | $423 | $115/hr | 9 hours | $1221 |
| 5 Bedroom+ | 5 movers | $515 | $147/hr | 12 hours | $1984 |
These prices give a good guideline, but your particular situation can definitely vary.
Keep in mind these nuances with hiring a moving company to help:
Specialty items that are large, bulky, or require special care can impact your final costs.
Old elevators & staircases that never end can make moving time take longer, which impacts your final expenses.
Your movers may be required to provide a copy of their moving insurance. Ask before the day of your move to avoid frustrating delays.
Check out Georgia Dept of Law for details on issues that could arise during your move.
Let's say your budget's tighter and you care most about saving money. That brings us to option #2: renting a moving truck.
Average moving truck rental cost in Atlanta
Getting a rental truck can save you plenty of money, but you're personally handling a lot more work.
Here's a breakdown of some truck rental costs below.
Base Cost: $20 – $40 per day
Mileage Fee: $0.59 – $0.79 per mile
Fuel: Depends on how far you drive
Truck Coverage: $14 – $40 based on coverage level
Parking Permit (if necessary): $20
Equipment Costs: Dolly, straps, blankets (optional)
If you're moving a short distance from a studio or 1 bedroom place, expect to pay $40 – $60 to rent a truck.
On the other hand, for a 5 bedroom home, you should budget closer to $140 – $170 for truck rental.
Note on Parking Permits: some central areas like Midtown require permits. Check out the link for info.
Which companies to consider renting from in Atlanta
Finally, if a rental truck doesn't cut it for you, consider a moving container.
Average moving container rental cost in Atlanta
This is a good option if you're going to need storage. The container doubles as a movable storage unit.

How complicated is it? Not at all – the container's delivered by someone else, loaded by you, then gets collected and stored until you're ready to unload it.
Here's a cost breakdown on moving containers.
Storage Fee: $59 – $240 per 30 days
Initial Delivery Fee: $60 – $120
Final Delivery Fee: $60 – $120
Damage Coverage: $0 – $450 based on coverage level
Parking Permit (if necessary): $20
Door Lock (if necessary): $5 – $15
Equipment Costs: Dolly, straps, blankets (optional)
Without labor cost included, storing a one-bedroom apartment's worth of belongings for one month storage would cost around $250.
Standard capacity on larger pods stores about 3 rooms' worth of items. Double that cost if you think you'll need more space than that.
Where to rent a moving container in Atlanta
For more info, read through our moving container guide.
Now, read this post so you can plan how to relax and unwind in Atlanta.