What Is The Cost To Move In Chattanooga?
Overall, the cost of living in Chattanooga is lower than that of the national average but moving is expensive no matter where you live.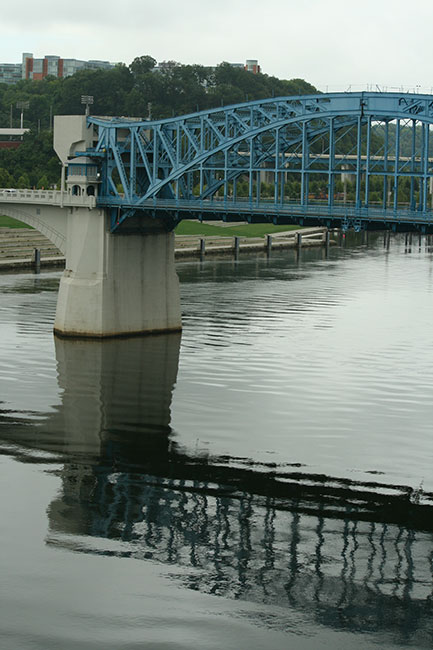 Lucky for you, we've run the numbers and detailed the 3 most popular methods of locally moving throughout Chattanooga.
Full-Service Moving Companies (simplest move, highest price)
Moving Truck Rentals (lowest cost, most effort)
Renting Moving Containers (Good for storing things long-term)
Plus, if you're moving from outside of Chattanooga, we've gone ahead and set up a moving to Chattanooga guide which you can use along with our move cost estimator to help you lern everything you need to get your relocation planned.
Now, let's get things started and see which move fits your needs.
Chattanooga average cost to hire a moving company
If you're looking for a no-fuss move, full-service companies will have you covered. Just be prepared for a pretty hefty bill once the job is done.
The chart below outlines the average costs of moving companies in Chattanooga.
| Home Size | # of Movers | Base Cost (2hrs) | Cost/Hour | # Hours | Avg. Total |
| --- | --- | --- | --- | --- | --- |
| Studio | 2 movers | $275 | $72/hr | 3 hours | $347 |
| 1 Bedroom | 2 movers | $275 | $72/hr | 4 hours | $500 |
| 2 Bedroom | 3 movers | $445 | $92/hr | 6 hours | $814 |
| 3 Bedroom | 4 movers | $556 | $118/hr | 7 hours | $1146 |
| 4 Bedroom | 4 movers | $556 | $118/hr | 9 hours | $1382 |
| 5 Bedroom+ | 5 movers | $695 | $151/hr | 12 hours | $2205 |
It's important to note that the specifics of your move will determine the actual cost and that the numbers above are nothing but estimates.
The further your movers have to walk and the more stairs they're forced to carry things up, the pricier your move will end up being.
When setting up the move, be sure to get a copy of your mover's insurance to your landlord or building owner too, that way you won't have to wait for paperwork to be found on the day of the move.
If the high cost doesn't fit very well into your move plan you probably won't want to hire movers but there are still plenty of other options.
Chattanooga average moving truck rental cost
If you don't quite have the cash to book a full move, your best bet is going to be renting moving trucks, but you should be prepared to put in some effort.
Here's an overview of the costs of renting a moving truck:
Base Cost: $20 – $40 per day
Mileage Fee: $0.59 – $0.69 per mile
Fuel Cost: Dependent on driving distance.
Truck Insurance Coverage: $0 – $104 based on coverage level
Parking Permit (if necessary): $27 per day
Equipment Costs (optional): Dolly, straps, blankets
Considering all of this, the average price of moving a 1 bedroom apartment with a truck is going to total nearly $28 – $40.
Remember though, if you end up deciding to hire some moving labor help, that price is going to increase somewhat.
Where to rent a moving truck near Chattanooga
But if your needs are a bit more complex than a box on wheels, there's still one more option that might do the trick.
Average cost to rent a portable storage container in Chattanooga
Potable storage containers share many qualities with moving trucks but have an added layer of flexibility that works great for people whose moves are more complicated than getting things from Point A to Point B.

The process is incredibly simple! You just schedule container deliver at your current residence, the containers are dropped off, and you (or any hired help/friends/family) cram all of your stuff into them.
Then the company picks up the full units and stores them until you're ready for them to be delivered to your new home where you'll unload them and have them reclaimed by the company.
The adjustable timeframe makes these things ideal for situations where your new lease doesn't start immediately after your current one ends.
Storage Fee: $59 – $119 per 30 days
Initial Delivery: $29 – $112
Final Delivery Fee: $59 – $112
Damage Coverage: $10 – $332 based on coverage level
Parking Permit (if necessary): $28 per day
Door Lock (if necessary): $0 – $21
Equipment Costs (if necessary: Dolly, straps, blankets (optional)
Overall, you should plan on spending near $145 for your containers as long as you don't end up hiring anyone to help you load them.
A word of warning: One container only holds close to 3 rooms-worth of stuff. Keep this in mind when budgeting, because each additional container will increase your overall bill by 50%.
Where to rent a moving container near Chattanooga
And that should give you a decent foundation for finding moving options throughout Chattanooga!