What Is The Cost To Move In Grand Rapids?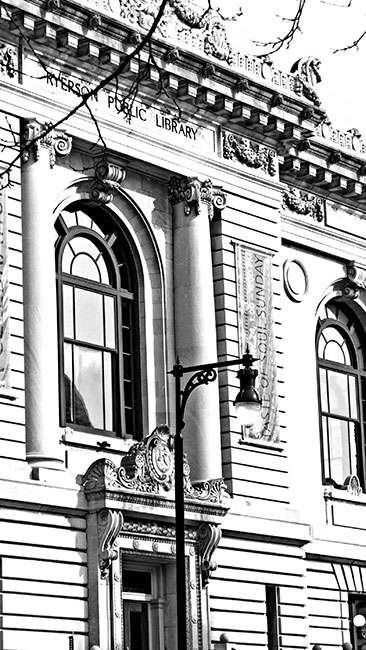 As a guide to getting the best deals possible, we've done some research on the three most popular moving methods in Grand Rapids so you can decide which one best fits your needs and budget.
Using a Full-Service Moving Company (Highest Price, Least Effort)
Moving Truck Rental (Lowest Cost, Most Effort)
Use a Portable Storage Container (Long-term storage solution)
Also, if you aren't already living in Michigan, we've set up a handy moving to Grand Rapids guide along with our specialty tool for calculating moving costs to help you get your bearings.
Alright, now let's take a look at what each option costs.
Average Cost For Moving Companies in Grand Rapids
If your goal is to get moved as quickly as possible without breaking a sweat, you're probably going to be spending a little extra cash to hire a professional moving company.
The pricing is going to look something like this:
| Home Size | # of Movers | Base Cost (2hrs) | Cost/Hour | # Hours | Avg. Total |
| --- | --- | --- | --- | --- | --- |
| Studio | 2 movers | $296 | $79/hr | 3 hours | $375 |
| 1 Bedroom | 2 movers | $296 | $79/hr | 4 hours | $454 |
| 2 Bedroom | 3 movers | $370 | $101/hr | 6 hours | $774 |
| 3 Bedroom | 4 movers | $463 | $129/hr | 7 hours | $1110 |
| 4 Bedroom | 4 movers | $463 | $129/hr | 9 hours | $1369 |
| 5 Bedroom+ | 5 movers | $578 | $166/hr | 12 hours | $2235 |
While this chart should give you an idea of what moving in Grand Rapids will cost, your personal bill will differ depending on what you're moving and where it's going.
If the move requires the movers to lug all your stuff a long distance or up a bunch of stairs, you can count on paying more than a typical move would cost.
Try to get a copy of your mover's insurance before the day of the move in case your building manager needs it too. This will definitely speed things up.
Maybe after seeing the price tag, you've decided that using a professional moving company isn't the best option for you. Moving trucks tend to be cheaper and more flexible options.
Average Moving Truck Cost in Grand Rapids
If you decide on renting a truck for moving, you'll definitely be paying less but you'll absolutely break a sweat in the process.
Here's what the move is going to end up costing:
Base Cost: $19 – $29 per day
Mileage Fee: $0.59 – $0.79 per mile
Fuel Cost: Dependent on driving distance.
Truck Insurance Coverage: $0 – $104 based on coverage level
Parking Permit (if necessary): $19 per day
Equipment Costs (optional): Dolly, straps, blankets
When renting a moving truck, you're going to pay close to $36 – $48 to move a standard 1 bedroom apartment
Moving a larger space of 5 or more rooms will raise the price to $68 – $113 for your truck rental.
Now, if you end up having to hire moving labor help, that'll increase the price as well so plan accordingly.
Where to rent a moving truck near Grand Rapids
Now, if a truck still doesn't do the trick you might find that a portable storage container better fits your situation.
Average Cost of Portable Storage Containers in Grand Rapids
Storage containers blend the convenience of a moving company with the low cost and DIY nature of renting a moving truck.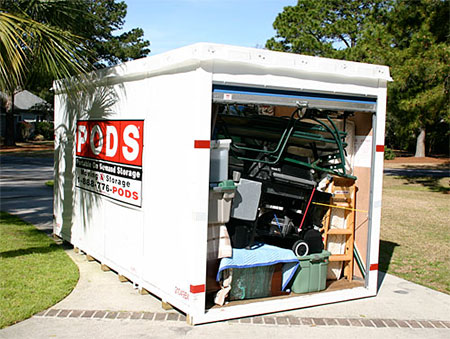 Here's how it works: The company brings the container to your home, you cram everything you're moving into it, and the company picks up the container. Containers are stored until you're ready to move to your new place, at which time they'll be delivered for you to unload.
This is a particularly great option for anyone whose leases have gaps between them as it provides the option for both short-term and long-term storage.
The pricing looks something like this:
Storage Fee: $75 – $150 per 30 days
Initial Delivery: $33 – $96
Final Delivery Fee: $57 – $114
Damage Coverage: $10 – $298 based on coverage level
Parking Permit (if necessary): $19 per day
Door Lock (if necessary): $0 – $21
Equipment Costs (if necessary: Dolly, straps, blankets (optional)
Moving a 1-bedroom apartment will lead to you paying close to $145 for the container service, but it'll cost more if you need any labor help.
Keep in mind, one container only holds about 3 rooms worth of stuff and each other container you need will cause your cost to nearly double.
Where to rent a moving container near Grand Rapids
And with that, you should have a good foundation for planning your Grand Rapids move!
Not what you were looking for?
Check out other categories that can help you find the information you need!