What Is The Cost To Move In Oakland?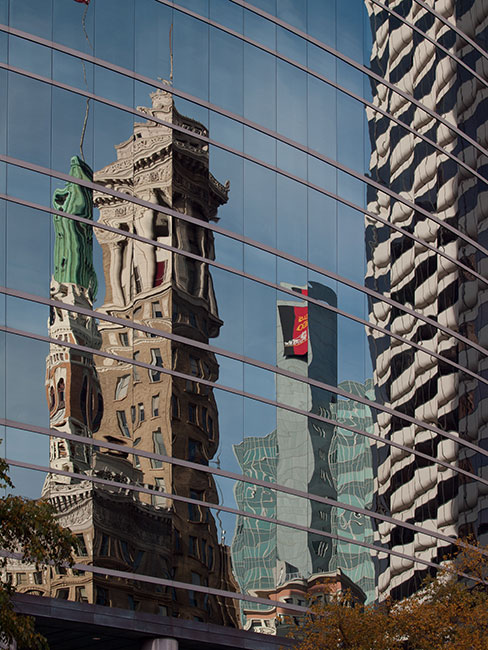 The best way to keep a move affordable is to compare different options.
For moving locally in Oakland there are 3 primary options.
Hire a moving company (most costly but most convenient)
Renting a truck (cheapest but least convenient)
Rent a moving container (excellent option for storage)
Below we lay out the cost for each of these local moving options.
If you're moving from out of state, have a look at our relocating to Oakland guide and use the state to state moving estimator to price out long distance moving options.
Now let's roll right into Oakland moving prices.
Average cost to hire a moving company in Oakland
If you're considering hiring a moving company, make sure to consider all of the costs to make sure what you're getting is worth the price tag.
Here's a sample of the prices you'll see from a typical Oakland moving company.
| Home Size | # of Movers | Base Cost (2hrs) | Cost/Hour | # Hours | Avg. Total |
| --- | --- | --- | --- | --- | --- |
| Studio | 2 movers | $315 | $90/hr | 3 hours | $405 |
| 1 Bedroom | 2 movers | $315 | $90/hr | 4 hours | $495 |
| 2 Bedroom | 3 movers | $394 | $115/hr | 6 hours | $855 |
| 3 Bedroom | 4 movers | $492 | $147/hr | 7 hours | $1229 |
| 4 Bedroom | 4 movers | $492 | $147/hr | 9 hours | $1524 |
| 5 Bedroom+ | 5 movers | $615 | $189/hr | 12 hours | $2503 |
These are still only averages, but they should give you a rough idea of what your move will cost before factoring in things like when and where you're moving.
The actual content of your move will definitely affect the cost too. The heavier the load and the more stairs involved are easy ways to increase your bill.
You should also check to see if your building manager requires a copy of your mover's insurance before you start dragging stuff in.
Clearing this up beforehand is a solid way to cut down on wasted time waiting for your movers to find their info
If going with a full-service moving company seems a bit out of your price-range, you might want to think about renting a truck.
Average cost to rent a moving truck in Oakland
It may be exhausting, but moving truck rentals are a far more inexpensive option for getting your stuff moved.
Here's how the costs are going to break down:
Base Cost: $20 – $40 per day
Mileage Fee: $0.89 – $1.19 per mile
Fuel Cost: Dependent on driving distance.
Truck Coverage: $15 – $40 based on coverage level
Parking Permit (if necessary): $30 per day
Equipment Costs (optional): Dolly, straps, blankets
Basically, moving everything from a standard one bedroom apartment to another place in a 15-mile radius should run you around $55 – $75 for your truck rental.
A 5 bedroom space or somewhere within the "large" range will end up increasing the cost closer to $175 – $195 to rent your truck.
And if driving the truck feels like a bit too much responsibility, maybe look into using a moving container.
Average cost to rent a moving container in Oakland
These nifty little pods are more or less just storage sheds on wheels.
Before you order your container, make sure you clear its parking with the city. Oakland requires residents file for a temporary parking permit for moving containers and vehicles.
If you're ready to file for your permit, Here's the City of Oakland Permit Application page.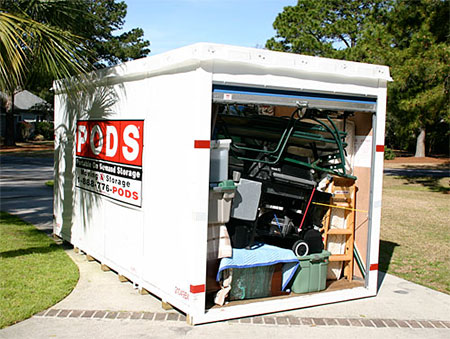 Your containers get delivered, you put all your stuff in, the company retrieves it, and it stays in storage until you schedule for it to be taken to your new place.
These containers offer storage solutions where other options don't. If your new lease begins a few weeks after your current one ends, this is really your best option.
Here's a look at how the pricing works:
Storage Fee: $70 – $140 per 30 days
Initial Delivery: $60 – $90
Final Delivery Fee: $50 – $90
Damage Coverage: $10 – $350 based on coverage level
Parking Permit (if necessary): $30 per day
Door Lock (if necessary): $10 – $15
Equipment Costs (if necessary: Dolly, straps, blankets (optional)
You'll be able to store everything from a 1 bedroom apartment for a month for somewhere around $240 including delivery and pickup. Remember, any help you end up needing with labor is going to add to that, though.
A large container has the ability to hold around 3 rooms worth of stuff before it's maxed out. Each additional container you wind up needing will pretty much double your bill.
Where to rent a moving container in Oakland
And if you want more info on where to get moving containers, check out our guide to portable storage pods.