What Is The Cost To Move In Washington DC?
Washington DC is the 3rd most expensive city in the country.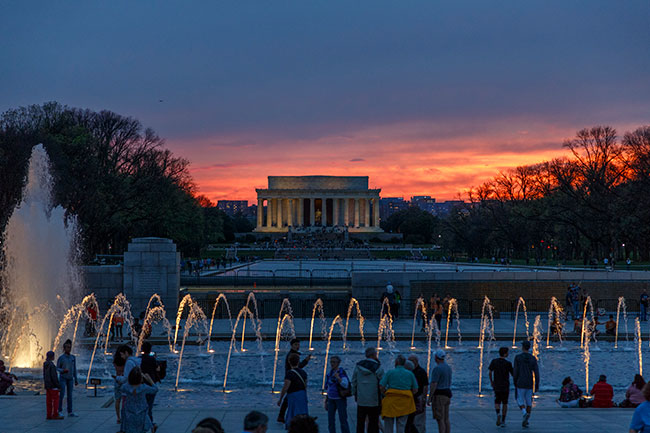 It's tempting to want to kick your feet up and have movers handle everything for you, but we realize not everyone may have the coin for this convenience.
So, in this post we're going to break down the costs for 3 different ways to move locally in DC.
And if you're moving into DC from long distance, we've prepared a guide for moving to DC and a tool to help out-of-staters estimate moving costs.
Okay, let's jump right into the pricing for hiring movers in DC. If you want to jump to specific moving option, hit one of the links below.
Average cost to hire a moving company in DC
It's extremely important to take a close look at all of the numbers before you decide whether or not hiring a moving company is actually worth your investment.
Here's a breakdown of exactly how much the typical DC moving company is going to charge.
| Home Size | # of Movers | Base Cost (2hrs) | Cost/Hour | # Hours | Avg. Total |
| --- | --- | --- | --- | --- | --- |
| Studio | 2 movers | $265 | $70/hr | 3 hours | $335 |
| 1 Bedroom | 2 movers | $265 | $70/hr | 4 hours | $405 |
| 2 Bedroom | 3 movers | $331 | $90/hr | 6 hours | $690 |
| 3 Bedroom | 4 movers | $414 | $115/hr | 7 hours | $988 |
| 4 Bedroom | 4 movers | $414 | $115/hr | 9 hours | $1217 |
| 5 Bedroom+ | 5 movers | $518 | $147/hr | 12 hours | $1986 |
These are pretty ballpark numbers but there are a few other variables to keep in mind when estimating the cost to move.
What you're moving matters. Dragging heavy stuff up stairs or waiting on a slow elevator will definitely extend the time it takes the movers to complete the job.
Some managed apartments and high-rises might also require a copy of your mover's insurance.
To avoid wasting time waiting for your movers to find their insurance cards in the middle of the move, try to get this cleared up beforehand.
If hiring movers still seems too expensive, maybe consider renting a moving truck.
Average cost to rent a moving truck in DC
It'll take a lot more effort, but moving truck rentals can be much more affordable.
Here's how the costs break down:
Base Cost: $20 – $50 per day
Mileage Fee: $0.65 – $1.19 per mile
Fuel Cost: Dependent on driving distance.
Truck Coverage: $15 – $45 based on coverage level
Parking Permit (if necessary): $30 per day
Equipment Costs (optional): Dolly, straps, blankets
Moving a one bedroom apartment within fifteen miles is likely going to end up costing anywhere from $45 – $70 to rent a moving truck.
For a larger apartment (5 bedrooms or so), you should budget for closer to $170 – $195 for a truck.
Where To Rent A Truck In Washington DC
If you're still not sold on the whole truck thing, maybe a moving container would be more up your alley.
Average cost to rent a moving container in DC
Yeah, moving containers have a lot in common with storage sheds.
Sounds good, right? But you should also consider parking before rushing out to rent one. DC requires you to file for a permit before parking moving containers. Go here for more info.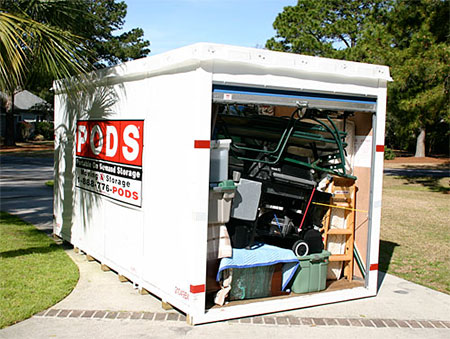 The company drops off the container, you put your stuff in it, then they pick up and store it till you're ready to move in.
This is a great storage solution, especially if you're facing a gap in your lease.
Let's dig into the individual costs here:
Storage Fee: $124 – $250 per 30 days
Initial Delivery: $80 – $125
Final Delivery Fee: $80 – $125
Damage Coverage: $10 – $350 based on coverage level
Parking Permit (if necessary): $30 per day
Door Lock (if necessary): $10 – $15
Equipment Costs (if necessary: Dolly, straps, blankets (optional)
Storing everything from a 1 bedroom apartment will probably cost somewhere around $310 between drop-off and pickup. Keep in mind that assumes you're doing all the heavy lifting as well.
3 rooms should fit in a large container before it's filled to capacity.
Each additional container you end up needing is going to basically double your cost.
Where to rent a moving container in DC
If you have any more questions, browse our guide to moving containers.
Cool, you've got the logistics of your move taken care of! If you're still in the early phase of moving and aren't quite sure where within the city to go, check out our guide to the neighborhoods of DC.
Not what you were looking for?
Check out other categories that can help you find the information you need!