What Is The Cost To Move In Durham?
While Durham may be the most affordable city in the Research Triangle, moving is never a cheap endeavor.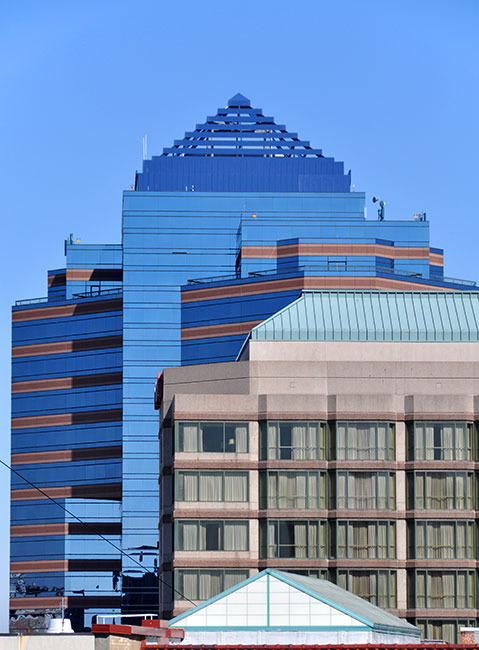 But no worries. We've put together a list of the 3 best options for moving within Durham to help you compare your options.
Hire a Moving Company (highest cost, lowest effort)
Rent a Moving Truck (most effort, cheapest option)
Moving Container Rental (solution for long-term storage)
And if you aren't already living in Durham, we've prepared a handy guide for moving to Durham as well as creating a super useful tool for calculating the cost of moving so that you're completely prepared for every aspect of your move.
Alright, now that we know what we're doing let's get to it!
Average cost to hire a moving company in Durham
As long as you don't mind a high bill, hiring a moving company is the best way to ensure you won't have to break a sweat during your move.
Here's how the typical costs break down.
| Home Size | # of Movers | Base Cost (2hrs) | Cost/Hour | # Hours | Avg. Total |
| --- | --- | --- | --- | --- | --- |
| Studio | 2 movers | $262 | $67/hr | 3 hours | $329 |
| 1 Bedroom | 2 movers | $262 | $67/hr | 4 hours | $396 |
| 2 Bedroom | 3 movers | $328 | $86/hr | 6 hours | $671 |
| 3 Bedroom | 4 movers | $409 | $110/hr | 7 hours | $958 |
| 4 Bedroom | 4 movers | $409 | $110/hr | 9 hours | $1178 |
| 5 Bedroom+ | 5 movers | $512 | $141/hr | 12 hours | $1917 |
But keep in mind these are all just estimates. What you actually end up having to pay will depend on the requirements of your move.
If you make your movers endure a half mile walk from the truck to your place or if they end up having to drag a sofa up eight flights of stairs, you're almost certainly gonna end up paying a bit more.
Also, before the move gets started, you should get a copy of your mover's insurance to avoid any slowdowns in case your building owner asks for it on the day of the move.
Remember, Durham is surrounded by colleges. Avoid planning your move around the beginning and end of semesters because companies will be booked solid that time of year.
If all this has effectively scared you away from using a moving company, don't worry! Renting a moving truck just might be more your speed.
Average cost for moving truck rentals in Durham
A much more cost-effective option, moving truck rentals will certainly cause you to put in some manual labor but the savings just might make it worthwhile.
This should give you an idea of what you'll pay:
Base Cost: $19 – $45 per day
Mileage Fee: $0.49 – $0.95 per mile
Fuel Cost: Dependent on driving distance.
Truck Insurance Coverage: $0 – $125 based on coverage level
Parking Permit (if necessary): $15 per day
Equipment Costs (optional): Dolly, straps, blankets
Moving the entirety of a 1-bedroom apartment is most likely gonna run you somewhere around $30 – $48 for the truck.
Moving larger spaces will increase the cost a bit. A 5-bedroom move is probably going to increase the cost of renting a moving truck to $88 – $127.
Keep in mind, no labor is included in these prices.
Where to rent a moving truck near Durham
And if you aren't too cracked about getting a truck, there's always moving container rental.
Average cost to rent a moving container in Durham
Storage containers are great alternatives to storage units because they offer the same basic function with the flexibility of being able to transport them from one location to another.

It's all really easy; the company brings you the containers, you cram all your stuff in them, the company picks them up. Then, the units are stored until you're ready for them to be delivered at your new residence on move-in day.
Portable storage containers are ideal for people with space in between their leases because they offer flexible long-term storage.
The pricing is going to look something like this:
Storage Fee: $74 – $224 per 30 days
Initial Delivery: $46 – $112
Final Delivery Fee: $76 – $112
Damage Coverage: $10 – $297 based on coverage level
Parking Permit (if necessary): $25 per day
Door Lock (if necessary): $0 – $21
Equipment Costs (if necessary: Dolly, straps, blankets (optional)
An average 1-bedroom apartment will cost around $185 between container delivery and pickup, not including any extra fees you might pay for things like labor.
Keep in mind one container only holds something like 3 rooms worth of stuff. Each extra container you end up needing will more or less double your bill.
Where to rent a moving container near Durham
All set? Let's get your Durham move started!
And if you're contemplating other Research Triangle cities, we suggest checking out our moving guides for Raleigh and Chapel Hill.