What Is The Cost To Move In Reno?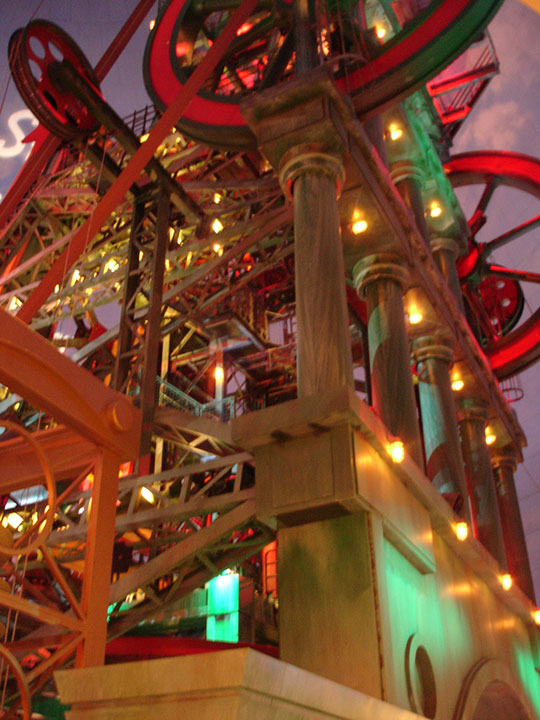 But no matter where you're moving, the costs are going to be more expensive than you'd like.
Because of this, we've assembled this list of 3 different options for moving locally within Reno to help you get the most bang for your buck.
Hiring a Moving Company (highest cost, lowest effort)
Rent a Moving Truck (most labor-intensive, lowest price)
Moving Container Rental (best long-term storage solution)
And if you're coming from outside of Nevada, we've got you covered with a handy Relocating to Reno guide along with our extremely useful relocation cost calculator to budget your move.
Now, if you're ready, let's jump into the costs of moving to Reno.
Average cost to hire a moving company in Reno
The absolute easiest way to move is by hiring a moving company, but it's also going to cost you more than any other option.
Below, you'll find a table breaking down the prices of hiring an average moving company in Reno.
| Home Size | # of Movers | Base Cost (2hrs) | Cost/Hour | # Hours | Avg. Total |
| --- | --- | --- | --- | --- | --- |
| Studio | 2 movers | $270 | $80/hr | 3 hours | $350 |
| 1 Bedroom | 2 movers | $270 | $80/hr | 4 hours | $430 |
| 2 Bedroom | 3 movers | $338 | $102/hr | 6 hours | $747 |
| 3 Bedroom | 4 movers | $422 | $131/hr | 7 hours | $1077 |
| 4 Bedroom | 4 movers | $422 | $131/hr | 9 hours | $1339 |
| 5 Bedroom+ | 5 movers | $527 | $168/hr | 12 hours | $2205 |
Remember, these are just averages meant to give you a broad idea. Your actual cost is going to change depending on what you're moving and where it's going.
Also, if your movers have to haul all your heavy stuff into a fourth-floor walkup, you're going to end up paying extra for that.
You should be aware, many places like high-rises and managed apartments will ask to see a copy of your mover's insurance.
Definitely get this out of the way early so you don't have to slow down the move by waiting for your movers to dig out their paperwork at the last minute.
If the whole hiring a full-service moving company seems a bit out of your price range, you might want to go with a moving truck.
Average cost to rent a moving truck in Reno
It'll definitely take a lot more effort, but moving truck rentals are going to be significantly less expensive than other options.
Here's how the pricing is going to break down:
Base Cost: $19 – $77 per day
Mileage Fee: $0.69 – $0.89 per mile
Fuel Cost: Dependent on driving distance.
Truck Coverage: $0 – $95 based on coverage level
Parking Permit (if necessary): $25 per day
Equipment Costs (optional): Dolly, straps, blankets
Moving everything in a 1 bedroom apartment is probably going to end up costing roughly $35 – $70 for your truck rental.
Now, a larger place, let's say a 5 bedroom apartment, is going to raise the price closer to $120 – $165 for truck rental.
Where to Rent a Truck in Reno
And if a truck doesn't sound like it'll work for you, consider using moving containers.
Average cost to rent a moving container in Reno
Essentially, moving containers are little more than mobile storage sheds.

The process is easy. The containers are delivered, you fill them will stuff, the company retrieves and stores them until you're ready, and they're dropped off at your new place for unloading. Pretty sweet, right?
Long-term storage is the biggest advantage with these things. Containers are a great option if you need to stage a home.
So let's see what pricing will look like:
Storage Fee: $70 – $145 per 30 days
Initial Delivery: $65 – $130
Final Delivery Fee: $65 – $130
Damage Coverage: $10 – $320 based on coverage level
Parking Permit (if necessary): $25 per day
Door Lock (if necessary): $0 – $25
Equipment Costs (if necessary: Dolly, straps, blankets (optional)
Storing the contents of a 3-bedroom apartment should end up costing you something like $190 from pickup to delivery, labor costs not included.
You should also take into consideration each container can only hold around 3 bedrooms worth of stuff. Every additional container will more or less double your cost.
Where to rent a moving container in Reno
Alright, now get moving in Reno!
Not what you were looking for?
Check out other categories that can help you find the information you need!