What Is The Cost To Move In San Antonio?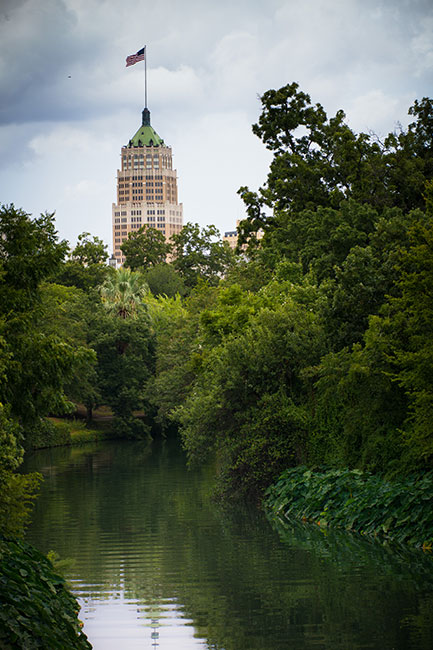 That being said, moving is never cheap. The best way to keep a move within budget is to compare all the options.
Luckily, in this post we'll detail 3 different methods for moving locally within San Antonio.
And if you're moving from out of state, we've prepared a San Antonio Relocation Guide and interstate move estimator to help with that process.
Okay, now it's time to get into the specific prices for moving within San Antonio.
Reference the links below if you want to jump around.
Average cost to hire a moving company in San Antonio
Hiring a moving company is definitely your most convenient option but it will end up costing you more than other self-service choices.
Here's a cross-section of average prices San Antonio local movers charge.
| Home Size | # of Movers | Base Cost (2hrs) | Cost/Hour | # Hours | Avg. Total |
| --- | --- | --- | --- | --- | --- |
| Studio | 2 movers | $278 | $50/hr | 3 hours | $328 |
| 1 Bedroom | 2 movers | $278 | $50/hr | 4 hours | $378 |
| 2 Bedroom | 3 movers | $348 | $64/hr | 6 hours | $604 |
| 3 Bedroom | 4 movers | $434 | $82/hr | 7 hours | $844 |
| 4 Bedroom | 4 movers | $434 | $82/hr | 9 hours | $1008 |
| 5 Bedroom+ | 5 movers | $543 | $105/hr | 12 hours | $1592 |
It's important to note that these prices are just averages. The time of year and place within the city that you move to will also have an impact on your costs.
If you're moving into a walkup with a bunch of cumbersome boxes, that'll almost certainly raise the prices too.
Also, remember that buildings like high-rises and managed apartments typically require a copy of your mover's insurance.
It's best to deal with this beforehand to avoid wasting time waiting for your movers to find their paperwork.
What if you don't feel like going the whole moving company route? Let's check out some moving truck prices.
Average cost to rent a moving truck in San Antonio
Renting a truck is definitely a cheaper option, so long as you don't mind doing more work yourself.
Here's how the pricing breaks down:
Base Cost: $19 – $75 per day
Mileage Fee: $0.69 – $0.99 per mile
Fuel Cost: Dependent on driving distance.
Truck Coverage: $15 – $100 based on coverage level
Parking Permit (if necessary): $30 per day
Equipment Costs (optional): Dolly, straps, blankets
Basically, moving the contents of a 1 bedroom apartment somewhere within a 15-mile radius is going to run you between $45 – $65 to rent a truck.
A larger place, around 4 bedrooms, will bump your expenses up to $160 -$180 to rent a truck.
Where To Rent A Truck In San Antonio
The truck idea still not doing it for you? Maybe look into renting moving containers.
Average cost to rent a moving container in San Antonio
For those who are adverse to driving, perhaps these mobile storage sheds will be a better option.

You just schedule the container's delivery, pack your stuff in it, have it picked up, and the company holds onto it until you're ready to unload.
The upside here is longer-term storage These are particularly nifty options for people who end up having gaps in their leases.
So, what's this going to cost?
Storage Fee: $70 – $325 per 30 days
Initial Delivery: $65 – $95
Final Delivery Fee: $65 – $95
Damage Coverage: $10 – $375 based on coverage level
Parking Permit (if necessary): $30 per day
Door Lock (if necessary): $0 – $19
Equipment Costs (if necessary: Dolly, straps, blankets (optional)
One month of storage for everything in a 1 bedroom apartment will end up costing around $240 between delivery and pickup. Still, that's without labor costs included.
A large container holds about 3 bedrooms before it's at capacity. Each extra container you end up needing will essentially double your cost.
Where to rent a moving container in San Antonio
And feel free to use our guide to containers for moving for more details.
And if you're still not sure where you want to live, take a look at our guide to San Antonio's Surrounding Neighborhoods.