What Is The Cost To Move In San Francisco?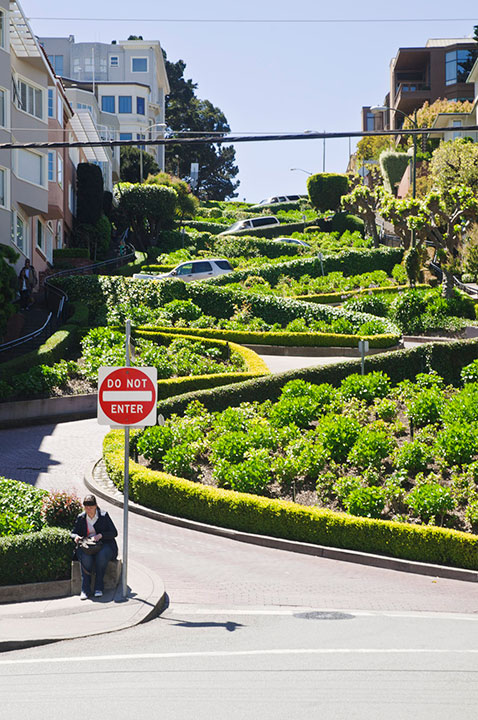 To help you save money, here we'll break down 3 different methods for moving locally within SF so you can find the right one for your budget.
Hire A Moving Company (most convenient, least affordable)
Renting a truck (most work, but cheapest)
Rent a portable container (great if you need storage)
Note: These options and prices are only relevant to local moves. If you're moving to San Francisco from out of state we've created a guide on Moving to San Francisco and built a state-to-state moving calculator to help you find pricing.
So, let's get right to it and look at the prices for moving in San Francisco.
Average cost to hire a moving company in San Francisco
Hiring a moving company is obviously the easiest option, but you've also got to consider how much money it's going to end up costing you.
So let's examine how much a typical San Francisco moving company is going to charge.
| Home Size | # of Movers | Base Cost (2hrs) | Cost/Hour | # Hours | Avg. Total |
| --- | --- | --- | --- | --- | --- |
| Studio | 2 movers | $310 | $90/hr | 3 hours | $400 |
| 1 Bedroom | 2 movers | $310 | $90/hr | 4 hours | $490 |
| 2 Bedroom | 3 movers | $388 | $115/hr | 6 hours | $848 |
| 3 Bedroom | 4 movers | $484 | $147/hr | 7 hours | $1222 |
| 4 Bedroom | 4 movers | $484 | $147/hr | 9 hours | $1517 |
| 5 Bedroom+ | 5 movers | $605 | $189/hr | 12 hours | $2493 |
Remember, these are only averages. Where and what you're moving are going to dramatically impact the pricing.
If you plan on having movers drag heavy stuff up a few flights of stairs, be prepared to pay a little extra.
You should also be aware that certain buildings like high-rises and managed buildings typically ask that you provide a copy of your mover's insurance
Try clearing this up before the move so that your movers don't slow things down by fumbling for their insurance cards.
Or, if hiring movers seems a bit too expensive, you may want to consider going the moving truck route.
Average cost to rent a moving truck in San Francisco
This is definitely a cheaper option for people who aren't afraid to get their hands dirty.
Let's see exactly what it'll cost:
Base Cost: $20 – $60 per day
Mileage Fee: $1.09 – $1.89 per mile
Fuel Cost: Dependent on driving distance.
Truck Coverage: $15 – $40 based on coverage level
Parking Permit (if necessary): $35 per day
Equipment Costs (optional): Dolly, straps, blankets
If you're moving within 15 miles with the contents of a 1 bedroom apartment, you'll want to prepare to spend between $55 – $90 on renting a moving truck.
A larger place of 5 bedrooms or so will likely increase your budget to $180 – $210 for a truck rental.
Where to Rent a Truck in San Francisco
Lastly, let's look at our third option: moving containers.
Average cost to rent a moving container in San Francisco
These suckers are basically portable storage sheds.
If you're already sold, you may want to pause for a second. You'll need a permit to park your container in SF.
Information on parking moving vehicles in San Francisco can be found here. If you live on a steep or narrow street a container likely won't work.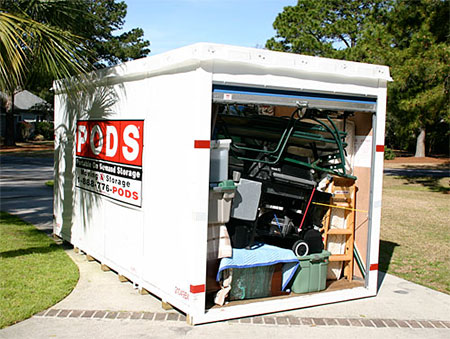 Moving containers are simple. The company drops off a container, you fill it up, they store it until you're ready, then it's delivered to your new place. It's that easy!
The advantage here is storage. This is a great solution for instances when you wind up with an inconvenient gap between leases or need to stage home.
So let's look into how much it costs:
Storage Fee: $110 – $450 per 30 days
Initial Delivery: $90 – $175
Final Delivery Fee: $90 – $175
Damage Coverage: $10 – $495 based on coverage level
Parking Permit (if necessary): $35 per day
Door Lock (if necessary): $0 – $20
Equipment Costs (if necessary: Dolly, straps, blankets (optional)
A month of storage for a 1 bedroom apartment will cost you close to $300 door-to-door. Still, that doesn't include labor.
Each large container holds about 3 rooms worth of stuff. Every extra container you need will end up nearly doubling your cost.
Where to rent a moving container in San Francisco
If you want more info, our guide to portable storage containers has all the details you'll need.