What Is The Cost To Move In Seattle?
Living in Seattle can be extremely expensive, so anywhere you can save money is a big win.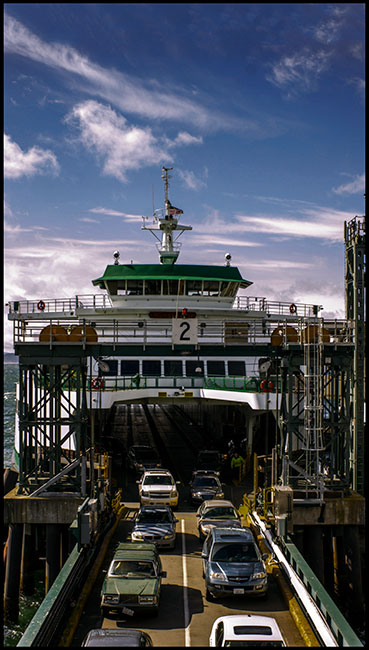 Since your new rent and security deposit will already cost a small fortune, we've put together a list of your 3 best moving options to help you save money on the move.
Hire a Full-Service Moving Company (least effort, highest cost)
Renting a Moving Truck (most affordable, labor-intensive)
Portable Storage Container Rental (great for long or short-term storage)
And if you're moving from somewhere outside of Seattle, we've gone ahead and set up resources like a Seattle moving guide and a calculator for moving cost to give you all the vital info you'll need to plan a long distance move.
Average Cost of Movers in Seattle
If you're adverse to manual labor and don't mind breaking out the credit cards, there isn't a much easier way to move than hiring a full-service moving company.
Here's a rundown of roughly what it'll cost to hire movers in Seattle based on a few different variables.
| Home Size | # of Movers | Base Cost (2hrs) | Cost/Hour | # Hours | Avg. Total |
| --- | --- | --- | --- | --- | --- |
| Studio | 2 movers | $331 | $84/hr | 3 hours | $415 |
| 1 Bedroom | 2 movers | $331 | $84/hr | 4 hours | $499 |
| 2 Bedroom | 3 movers | $414 | $108/hr | 6 hours | $844 |
| 3 Bedroom | 4 movers | $517 | $138/hr | 7 hours | $1205 |
| 4 Bedroom | 4 movers | $517 | $138/hr | 9 hours | $1481 |
| 5 Bedroom+ | 5 movers | $646 | $176/hr | 12 hours | $2408 |
Remember, though, these are merely estimates based on average prices. The specifics of your move like how much you're moving and how far it's going will directly affect the price you'll pay.
You can expect the move to become way more costly if you say, have to lug all your stuff two blocks from a parking place then up four flights of stairs.
And to make sure all goes smoothly on move-in day, try to get a copy of your mover's insurance beforehand in case your landlord requests it.
Now, if using a moving company sounds a bit too pricey for your budget, you might want to consider using a moving truck.
Average moving truck rental cost in Seattle
Moving truck rental will require a lot more effort on your end, but it'll end up being much cheaper.
Here's an estimate of what you'll end up paying:
Base Cost: $19 – $39 per day
Mileage Fee: $0.99 – $1.09 per mile
Fuel Cost: Dependent on driving distance.
Truck Insurance Coverage: $0 – $170 based on coverage level
Parking Permit (if necessary): $35 per day
Equipment Costs (optional): Dolly, straps, blankets
If you're trying to transport the contents of an average 1-bedroom apartment, you should plan on it costing between $40 – $60 for a moving truck rental.
Bigger moves, like a place with 5 bedrooms or more, will raise the price of the truck rental to somewhere around $96 – $144.
Where to rent a moving truck near Seattle
And lastly, if you don't want to drive the truck, you can always go with a portable storage container.
Average Seattle moving container rental cost
Moving containers are like storage units that come to you! They're great for when you can't quite move in yet, but need flexibility about how/when your stuff gets delivered.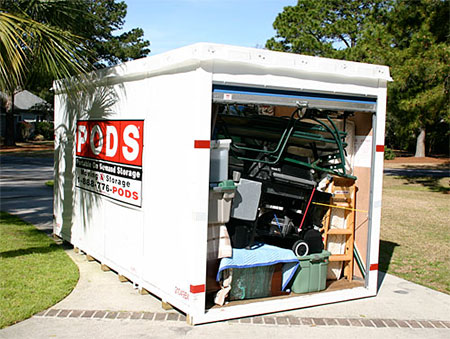 The process is incredibly simple. You just request container delivery and load everything into the moving container. Then the company picks them up and stores them until you're ready for them to be delivered to your new residence.
One issue with containers is street parking can tricky so be sure to check on permitting and parking accommodations prior to booking anything.
If you have a gap between leases, the long-term storage capabilities of moving containers are particularly useful.
Here's how prices for moving containers break down:
Storage Fee: $34 – $255 per 30 days
Initial Delivery: $52 – $127
Final Delivery Fee: $52 – $127
Damage Coverage: $10 – $311 based on coverage level
Parking Permit (if necessary): $35 per day
Door Lock (if necessary): $0 – $21
Equipment Costs (if necessary: Dolly, straps, blankets (optional)
Excluding any additional labor fees, you should expect to pay close to $206 for delivery and pickup of a container to store the contents of an average 3-bedroom apartment.
Keep in mind, you'll only be able to fit around 2-3 rooms worth of belongings in one container and each additional container will pretty much double your total cost.
Where to rent a moving container near Seattle
Now that you have a plan, let's get going on your Seattle move!
And if the cost of living in Seattle's a bit too high, maybe look into moving to nearby cities like Tacoma or Olympia.