Best Apartment Moving Companies (2023 Review)
Whether you're moving from apartment to apartment or from an apartment to a new home, the moving process for an apartment move is a little different than other moves. From narrow stairways and elevators to smaller parking lots, you'll need movers who understand the ins and outs of moving within tighter spaces and taller buildings.
We've conducted extensive research into services, pricing, customer reviews, and other important factors to develop our picks for best apartment moving companies to consider ahead of your next move.
Our ratings of the best apartment movers
So, who should you consider using for apartment moving services? Here's a quick look at our top picks:
Comparing the best movers for apartments
Before we dive into our individual overviews of the best moving companies for apartment moves, here's a snapshot of what they have to offer.
| Name | Best for | Our rating | BBB rating | Price | Availability |
| --- | --- | --- | --- | --- | --- |
| International Van Lines | Overall | 4.45/5 | B | $$ | Local, long-distance, and international moves |
| North American Van Lines | Local moves | 4.25/5 | A+ | $$$ | Local, long-distance, and international moves |
| Safeway Moving | Long-distance moves | 4.5/5 | NR | $$ | Long-distance moves only (doesn't do small local moves) |
| JK Moving | Customizable moving services | 4.25/5 | A+ | $$$$ | Long-distance and international moves (limited local moves) |
| Budget Truck Rental | DIY apartment moves | 4.3/5 | A+ | $ | Local and long-distance moves (continental US only) |
Our reviews of the best apartment moving companies
Best overall: International Van Lines
89% of users select this mover
Founded in 2000, International Van Lines has made a name for itself helping with local, long-distance, and even international moves for apartment renters. Acting as both a carrier and a broker, they have a vast nationwide network that ensures competitive rates and service. A carrier provides moving services directly and a broker helps set up moves with vetted third-party local partners.
As a full-service moving company, International Van Lines offers a variety of useful add-ons that can help with your next move, including auto transportation and assistance with specialty items. When Suresh used International Van Lines for his move, he was pleased with their ability to move tricky items (including glassware) without incident.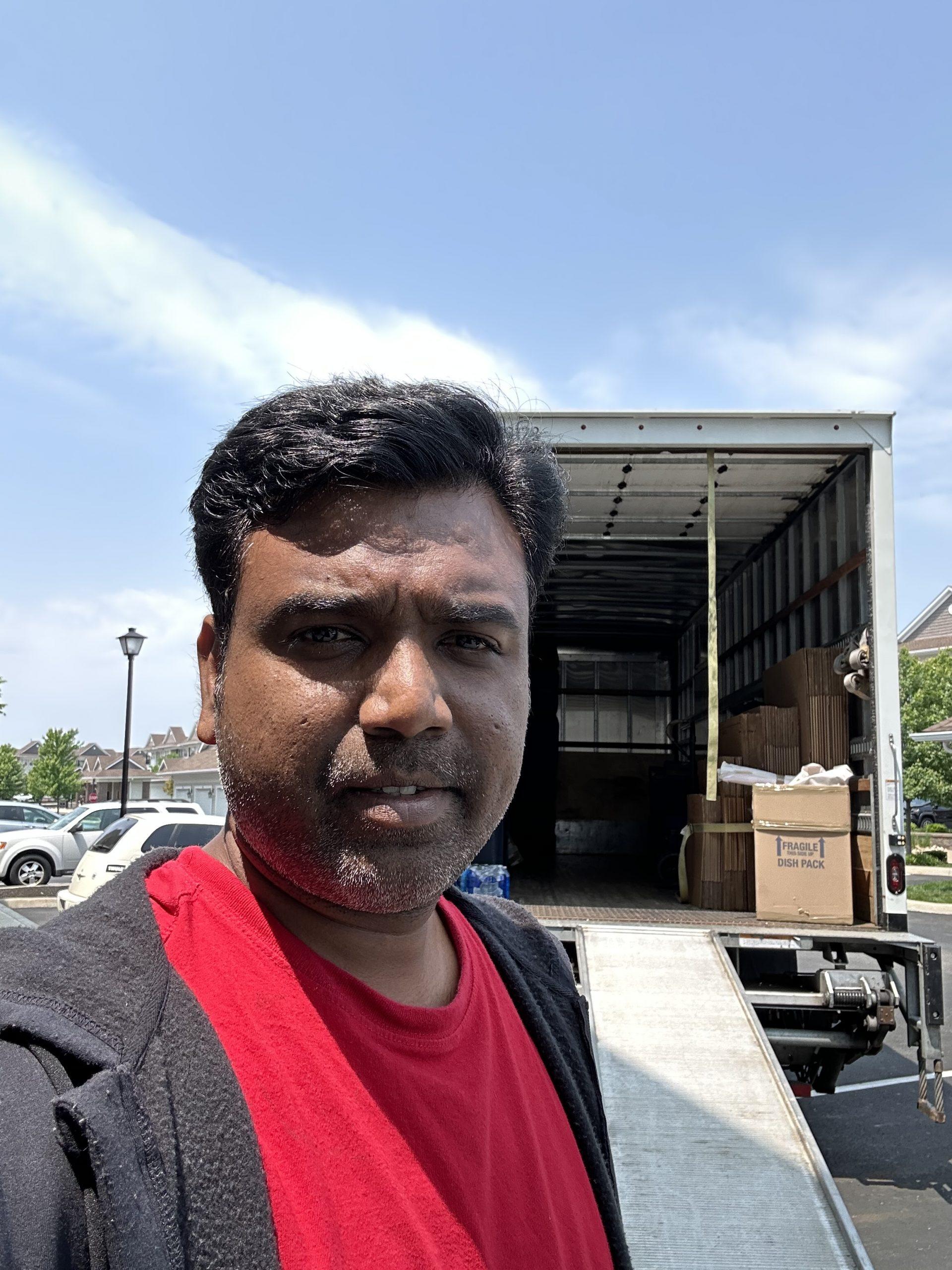 Recommended
Suresh's Move with IVL
Suresh's work asked him to relocate from Columbus, Ohio to Plano, Texas. In the spring of 2023. Suresh moved his family 1,050 miles to the Lone Star State, but he needed a reputable mover to transport two bedrooms' worth of stuff across state lines. Suresh sourced three quotes for his move, but ultimately went with International Van Lines.
Read The Full Story
Available in all 50 states and 180 countries
Free online moving quotes
Offers multiple content protection plans
Not always the cheapest option
Not accredited with the BBB (Better Business Bureau)
Clunky and glitchy website
Read our full International Van Lines review
Best for local moves: North American Van Lines
89% of users select this mover
If you feel like you need full-service professional help for a local apartment move, North American Van Lines is a great choice. In business since 1933, the company uses a network of over 500 agents to help with local and long-distance moves. With such an extensive network, you should be able to find a local agent near you to coordinate your move, regardless of which state you live in. This availability makes them a valuable resource when planning your local move.
In addition to packing and moving labor, North American Van Lines also offers specialty packing supplies such as mirror and mattress boxes, stand-up wardrobe boxes, and more.
When Marcie and her husband used North American Van Lines, they were blown away by the company's top-notch professionalism from start to finish and incredibly accurate quote. The guaranteed "not-to-exceed" estimate gave Marcie peace of mind by setting a maximum price for her move.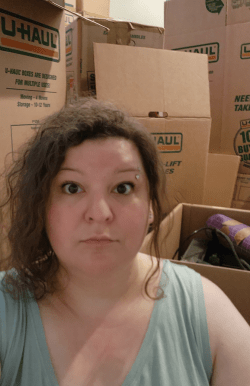 Recommended
Marcie's Move with North American Van lines
After years in Los Angeles, Marcie and her husband were ready for a change by November 2022. With their hearts set on Colorado Springs over 1,000 miles away, Marcie got quotes from several companies on our Best Long Distance Movers list. With nearly a century of experience and more than 500 agents nationwide, March chose to book her move with North American Van Lines.
Read The Full Story
Background checked and well-trained workers
Guaranteed "not-to-exceed" estimates
Free website tool for estimating packing and moving supplies
Mover quality can vary based on local agents
Only some local agents offer storage options
Read our full North American Van Lines review
Best for long-distance moves: Safeway Moving
89% of users select this mover
For long-distance apartment moves, Safeway Moving is an excellent choice. While the company does not help with local moves, this veteran-owned business has built a name for itself thanks to its competitive pricing, strong communication, and professional movers. With 30 days of free storage on all interstate moves, they offer much-needed flexibility for when you are moving across the country.
Safeway is especially well-suited for apartment moves that involve condo or HOA associations. Their movers are trained to abide by HOA and COA regulations, and the company also carries a high level of liability insurance, as required by most of these organizations.
For example, when Isabel and her boyfriend used Safeway Moving to move from their apartment in California to a smaller one in New York, they were impressed by Safeway's strong communication throughout the moving process. Nothing was damaged during their cross-country move, and she found it to be well worth the investment.


Licensed
Insured
Price
rating
4.5 / 5
Get A Quote
(855) 650-0657
93% of users select this mover
At A Glance
30 days of free storage on all interstate moves
Veteran owned
Long distance and cross country moves only
A portion of every move is donated to charity
read our full review
Get A Quote
(855) 650-0657
93% of users select this mover
30 days of free storage on interstate moves
Price-match guarantee
Triple-check verification for accurate quotes
24/7 customer service
Doesn't do small local moves
You can't get a quote online (you'll have to call)
Up to 40% deposit required at booking
No online shipment tracking
Read our full Safeway Moving review
Best for customizable moving services: JK Moving
89% of users select this mover
JK Moving is a higher-end full-service moving company. It's an excellent choice for more complex apartment moves that require additional customization or special considerations.
JK Moving actually assigns a personal moving coordinator to each customer, helping them put together a moving package that is customized to their unique needs. The company is committed to extremely high standards of customer service, and has been at the forefront of implementing technology in its moving services, such as using AI in its virtual surveys to provide faster and more accurate quotes.
When Jose used JK Moving for his long-distance move, he was impressed by how well they stayed in touch throughout the move, as well as the care with which they wrapped and packed his items. While JK Moving's emphasis on top-notch service means they tend to be more expensive than other apartment moving companies, the results are usually well worth the investment.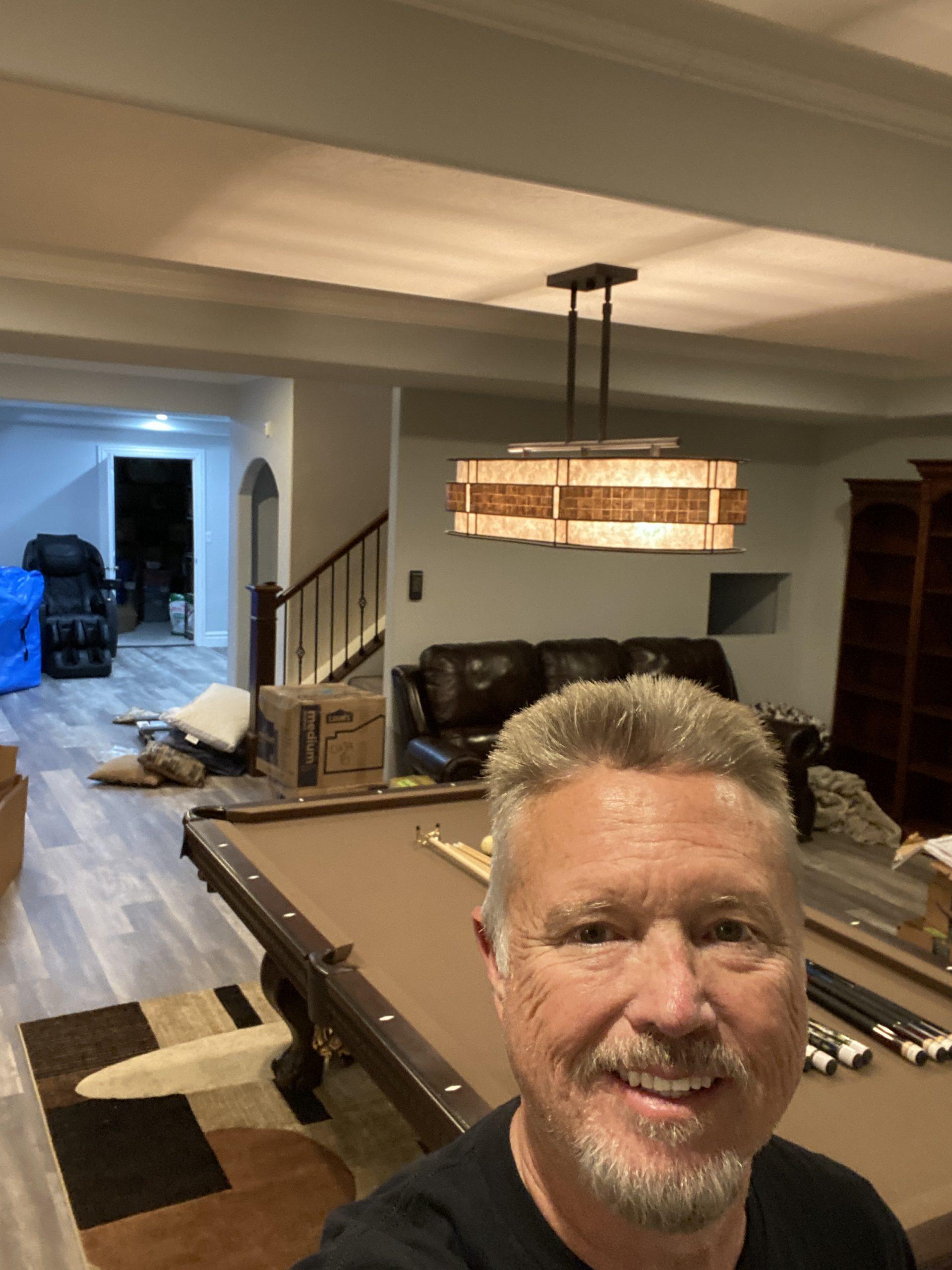 Recommended
Jose's Move with JK Moving
In June 2023, Jose moved from Utah to Florida to be closer to his family. Jose wanted a white glove moving service to help transport his items, including a pool table and the contents of a 4-car garage. After two weeks of research, he settled on JK Moving, who came in under budget and handled 20,000 pounds worth of items without a hitch.
Read The Full Story
Background-checked staff
GPS tracking available for all shipments
Personal moving coordinators help plan your moving package
Available financing to help with moving costs
Pricing tends to be higher than other movers
Local moving services only available in Washington, D.C., Maryland, and Virginia
Read our full JK Moving review
Best for DIY apartment moves: Budget Truck Rental
89% of users select this mover
It's not unusual for apartment renters or owners to take a DIY approach to moves. After all, with less stuff to move, it's much easier to pack and load everything yourself. Budget Truck Rentals is an excellent choice if you're going the DIY route thanks to their affordable prices and wide range of available discounts, including for military and AAA members.
Budget Truck Rentals are available for local and long-distance moves (plus, their long-distance moves even come with unlimited mileage). While their base prices are quite inexpensive, your costs can go up quickly if you purchase add-ons like packing materials, so plan wisely.
Licensed
Insured
Price
rating
4.3 / 5
Check prices
Check Prices
93% of users select this mover
At A Glance
Competitive base prices with specialized discounts
Round-trip and one-way moves available
User-friendly website makes it easy to book the right truck
read our full review
Check prices
Check Prices
93% of users select this mover
Most affordable option for moving truck rentals
Unlimited mileage on long-distance moves
Available discounts include military, students, and AAA members
Only three truck sizes to choose from
Add-ons tend to be more expensive
Does not provide full-service moving packages
Read our full Budget Truck Rental review
Choosing the best apartment moving companies
There's more to choosing an apartment moving company than clicking on the first Google search result and seeing how many years of experience they have. We have gathered the best interstate moving companies based on our research to help you pick the right mover for you. But, in general, be sure to consider the following factors when selecting a moving company.
Services offered
When you're looking for a full-service moving company, be sure to confirm what services they actually offer. If you're going to need help with tasks like unpacking, or furniture disassembly, check that these services are listed on their website or confirm if they're included in your quote when you speak with a representative on the phone.
Even when doing a DIY move, it can be useful to see what add-on services are available just in case you need some last-minute help.
Flight charge
Flight charge is an important term to be aware of when doing an apartment move. It refers to an additional fee some movers charge for carrying your possessions up or down flights of stairs. Unless you live on the first floor, you'll want to ask if your moving company has a flight charge.
Licenses and insurance
The moving industry requires movers to carry licenses and insurance based on state and federal requirements. For example, all companies that provide interstate moving services must be licensed with the U.S. Department of Transportation. Confirming that your movers are properly licensed and insured can offer much-needed peace of mind for your moving experience.
Availability
Landlords may limit the days of the week or times of day a move can take place at their facility. As a result, you need to make sure that your chosen moving company will be available (and able to show up on time) on your desired moving date.
Customer reviews
Customer reviews are an essential starting point when choosing between different moving companies. They can help you identify common issues as well as the pros of working with different movers. Just keep in mind that online moving reviews tend to skew negative, even with moving companies that generally have a reliable reputation.
Moving quotes
Getting a free quote is always a good start — but you shouldn't be content with just one quote. Get multiple moving estimates so you can compare the cost of working with different apartment moving companies.
Make sure you understand each company's quote process so you can do an apples-to-apples comparison — and that you know the difference between different types of quotes, such as flat-rate binding estimates or hourly rates. Make sure each quote includes all the services you'll need for your move.
Price
Price may not be the deciding factor when choosing a mover, but it's definitely important, especially if you're on a tight budget. Sometimes, moving quotes can differ by hundreds or even thousands of dollars.
As long as a moving company has a good reputation, finding a lower price can help you save big. Of course it never hurts to ask if your preferred mover offers price-matching so you can get the best price with the best mover.
How Much do Movers Cost?
Get instant ballpark pricing. No email or phone required. It's fast, free, and easy.
How much do apartment movers cost?
The good news: small moves usually cost a lot less than moving from a large house. That's because many moving providers largely base their quote on how much stuff you need to move. The average cost to move a one-bedroom apartment is between $350 and $3,000.
Our moving cost calculator can help you get a better idea of how much your apartment move would cost with different kinds of services.
Factors that affect the cost
The cost of your move can vary based on several factors, but the following are usually considered when getting a moving quote for an apartment move:
Distance: The distance between your old and new apartments will play a big role in your moving quote. Local apartment moves will generally be much cheaper than long-distance or interstate moves, simply because of the cheaper fuel and labor costs for the moving company.
Size of the move: The more stuff you have, the bigger the moving truck you'll need — and the more work your movers will have to do. Smaller moves will naturally be cheaper.
Type of move: There's a big difference between a full-service move where professional movers do everything and a DIY move where you just rent a moving truck. A good rule of thumb is that the more you do yourself, the less you'll have to pay.
Add-on services: Many companies charge extra fees for add-on services that are available options beyond their base package. These could include storage services, full-service packing, and more. Check with your moving company to see which services are add-ons, and which are included in the base quote.
Accessibility: Accessibility is a major concern for apartment moves, and it can have a direct impact on your moving quote. If your movers need to navigate flights of stairs or an elevator, or need to carry your items a long distance to load the truck, you'll likely pay extra.
Time of year/week: Moving during times with less demand can help you get a cheaper quote. Generally speaking, moving companies see the highest demand on the weekends and during the spring and summer. Moving during the middle of the week or during fall or winter can help you get lower prices.
Preparing to move from apartment to apartment
Moving from apartment to apartment usually isn't as much of a hassle as moving to a larger house, but it's still a lot of work. Thankfully, you can ensure a stress-free moving experience by using these simple steps to get ready.
Use a moving checklist
From switching utilities and renters insurance coverage to coordinating with your movers, creating a moving checklist can help you stay on track and not forget anything. Our comprehensive moving checklist will help you prep for each stage of the move, from initial planning to your actual moving date.
Declutter
Even if you're moving from a one-bedroom apartment or studio apartment, it doesn't hurt to try to declutter. Go through each room to identify anything you want to donate, sell, or throw away. Items that you no longer want or need, are broken, or that you haven't used in a long time are good candidates for decluttering. This way, you'll have less that you need to pack, which can help lower the cost of your move.
Take many photos
Moving crews usually try to be careful with your belongings, but this isn't always the case. Take photos of everything so you can offer proof if you need to file a claim for lost or damaged items. Taking photos of your current apartment can also be used to counter and damage claims your landlord might try to charge after you move out.
Contact landlords for both apartments
As soon as you know you're planning to move, contact your current landlord. Last-minute moves usually aren't an option with apartments. In fact, many apartments require a notice to vacate 30 to 90 days before your move. You can also ask about any other requirements regarding moving trucks, pre-move cleaning, and so on.
You should also contact your new landlord well in advance of your move date to confirm what paperwork you need to provide before moving in. It's also a good idea to ask about available parking and access for your moving truck.
Set up renters insurance
Many landlords require that you have renters insurance set up before you move in. Even if you already have renters insurance at your current apartment, reach out to the insurance company so you can transfer coverage to your new apartment, starting on the day you plan to move in.
Parking and access
Moving trucks sometimes have trouble fitting into crowded apartment parking lots. Check with the local movers who will be driving the truck to confirm it will fit in your complex or if you will need to figure out alternative parking solutions. It's also a good idea to double check with your landlord to confirm whether there are any parking and access restrictions or rules you need to be aware of. For example, some areas require a parking permit for a moving truck.
Apartment movers FAQ
What's the first thing you should do when moving into a new apartment?
Before you start unloading your stuff, you should take pictures and thoroughly document any damage in the apartment. Reporting and recording this information when you first move in will ensure your landlord doesn't try to hold you responsible for it later. If possible, it's also a good idea to clean your space before you start unpacking.
How can I move into my apartment more efficiently?
Before you leave your old space, declutter to get rid of unwanted items. Label boxes based on the room they belong in. This way, when you move into your new apartment, you can quickly get everything to the right place. Consider unpacking room by room so it's easier to see your progress.
Is a moving container cheaper than professional movers?
If you use PODS or another storage container company, you'll likely be able to save money compared to professional movers. That's because with a storage container, you are responsible for loading and unloading everything yourself. The storage container company is only responsible for transporting it to your new apartment. Get a quote from one of the best moving container companies so you can compare costs with professional movers.
Do apartment movers offer insurance for my belongings?
Yes, apartment movers offer insurance coverage in case any of your items are damaged. Most companies provide basic insurance coverage that provides a flat rate reimbursement based on the size or weight of each item. You can also pay for full-value coverage, which provides more comprehensive reimbursement if anything is damaged.
Is there anything that apartment moving companies won't move?
Just like when moving from a house, apartment moving companies won't move certain items that are considered dangerous or hazardous. This can include items like fireworks, paints and paint thinners, cleaning supplies, batteries, and chemicals. Most moving companies do not move perishable food products or live plants, either. If you're unsure, ask your moving company whether they will move something for you or not.
Not what you were looking for?
Check out other categories that can help you find the information you need!
See All
Hide All